What gift do you get for a writer? Pen and paper? A dictionary? Socks and undies? A whoopee cushion? Maybe. Finding something unique and thoughtful can be tough. You may have some homework to do—but we have dozens of suggestions for you.
One option is to support their writing journey with tools of the trade like computer software, accessories, writing-related reference books, or even an online course about writing. Make sure your choice is helpful and appreciated, not something they already own.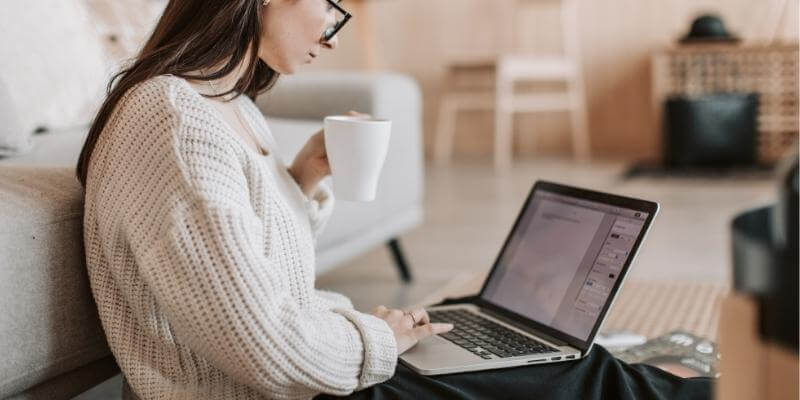 You might get them a book. It could be something they'll enjoy reading or one that will aid them in their writing journey.
Consider a quality satchel for them to carry their books and writing implements. Or you could go for something fun—a novelty gift like a mug with something literary written on it, a hoodie with a witty quote (or entire novel!), a word-related board game, or a stunning desk organizer.
If you're short of ideas, we have way more than you need! You know your friend, your budget, and your relationship with them. We've included hundreds of suggestions below, and I'm sure you'll find the perfect gift.
Last tip: writers appreciate words, so make sure you write something meaningful on the card!
Why Trust Me for This Guide
My name is Adrian Try, and I'm a writer who loves receiving gifts. I've received some awesome ones over the years (and bought myself some too), and want to help you give the best possible present to your writer friend or loved one.
I've thought about the meaningful gifts I've received, brainstormed the ones I still hope to get one day, scoured Google and Amazon, and explored the writing-related hardware and software reviews I've written.
Not all gifts will be appropriate for all recipients, so use your taste and knowledge of what your friend likes and doesn't. I've tried to include so many ideas that you'll be inspired with some of your own—ideas that are unexpected and just write… sorry, right.
Idea 1: Computer Accessories for Writers
A Quality Keyboard
While pens are popular gifts for writers (and I certainly appreciate them), most writers spend their days at a computer keyboard. They cost more than pens, but the right keyboard can make all the difference. The act of typing vanishes and words just flow onto the screen. You can learn more in our Best Keyboard for Writers review.
Maybe your friend has already found the keyboard of their dreams. Perhaps they're dreaming of a better keyboard. They might just enjoy the experience of typing on various keyboards. They may prefer a certain type. Knowing whether they use a Mac or PC can help with your decision.
Since writers spend so much time typing, a keyboard that prevents pain and discomfort in the long-term is a good idea. That's where ergonomic keyboards come in. They're designed to fit your hands rather than make you bend yours. Many writers with wrist pain have found welcome relief from a good ergonomic keyboard.
My favorite ergonomic keyboard is the Logitech Wireless Wave K350. It places the keys in a wave shape to match the varying lengths of your fingers. The Wave features long key travel, a comfortable palm rest, and incredibly long battery life. It's built to last. If you can't find a Wave, Logitech recently released its successor, the Ergo K860. I haven't tried it yet, but it looks fantastic, though it costs a lot more.
Microsoft has some decent ergonomic keyboards as well, including the Microsoft Sculpt Ergonomic and Microsoft Wireless Comfort Desktop 5050. Kinesis, the ergonomic experts, also offers many excellent keyboards, including the Freestyle2 for Mac or PC.
There's an older-style keyboard that's making a comeback. Decades ago, all keyboards used mechanical switches instead of membranes. They had crisp action, gave helpful tactile and audible feedback when typing, and were very robust. Well, they've become popular again, especially among writers, programmers, and gamers—those who expect the most from their keyboards.
Finally, there is a range of more compact keyboards that take up little space on the desk and are easy to carry with you. Excellent options here include the Arteck HB030B and Logitech MX Keys.
A Responsive Mouse or Trackpad
Another thoughtful gift is a quality mouse or trackpad. We cover some of the best in our review, The Best Mouse for Mac (most of these work on Windows as well). The best of these are ergonomic and responsive; many are customizable as well.
Noise-Cancelling Headphones
Writers sometimes work in noisy environments, including coffee shops, planes, and even at home with the kids. The right pair of headphones makes all that noise vanish while offering music or ambient sounds that help them focus.
Not all headphones are as effective at canceling noise, however. We explore the best options in our review, Best Noise-Isolating Headphones. Over-ear and in-ear options are available.
A Backup Drive (SSD or HDD)
Writers need to keep a backup of their work and perhaps to carry some documents with them. External hard drives, and faster-but-more-expensive SSD drives, make excellent gifts for those who need external storage. We cover the best options in our backup drive and external SSD roundups. Here are a few we recommend.
A Document Scanner
A final peripheral choice that makes a good gift for writers is a document scanner. Not everyone has one of these, so it may be a good choice for the writer who has almost everything.
A document scanner takes paper documents and turns them into searchable PDFs. It's a good solution for writers who want to take all of their research with them. We cover some great models in our best document scanner roundup.
Idea 2: Computer Software for Writers
A Setapp Subscription
Choosing the right app for a writer can be tricky. That's why Setapp makes such a good gift. With the purchase of an inexpensive subscription, you can give access to over 170 Mac applications (please note that this definitely isn't an appropriate gift for Windows users!).
We cover Setapp and what it offers in our review (many more apps have been added since our review was published). It includes some very useful programs for writers and much more:
Writing apps: Ulysses, Manuscripts
Writing utilities: Strike, TextSoap, Marked, Expressions, PDF Search, Mate Translate, Wokabulary, Swift Publisher, Paste, PDFpen
Outliners and mind maps: Cloud Outliner, MindNode
XMind, iThoughtsX
Academic writing apps: Findings, Studies
Distraction-free apps: Be Focused, Focused, Focus, Noizio
Time tracking: Timing, Time Out
Time and project management: Pagico, NotePlan, TaskPaper, Aeon Timeline, Merlin Project Express, GoodTask, 2Do, Taskheat, BusyCal
Notetaking: SideNotes, Diarly
Screenshot tools: CleanShot
Computer cleanup and maintenance: CleanMyMac X, Unclutter, Declutter, Get Backup Pro
Finance: GigEconomy, Receipts
Contacts: BusyContacts
That's a lot of value there. The gift recipient could use the subscription to evaluate the apps they don't already have, or they may enjoy Setapp so much they continue the subscription long-term. 1-month, 3-month, and 12-month gift cards are available.
A Writing App
Writers can have strong opinions on the software that they use to get writing done, and may have already chosen one or more apps they are committed to. Personally, although I love Ulysses, if someone gave me a copy of Scrivener I'd be over the moon!
We've rounded up the best software in our reviews of the Best Writing Apps and the Best Screenwriting Software. Here are some recommendations. A few are subscriptions or purchases through the Mac App Store. An iTunes Gift Card may be the easiest way to give these apps and gives the recipient an opportunity to choose something else if they prefer.
Other Useful Software
CleanMyMac X is an app that keeps Mac computers uncluttered and running like new. It's the winner of our Best Mac Cleaner roundup and can be purchased from the official website.
A password manager is one of the best security precautions you can take today. They make sure you use a different password for every site, and encourage you to use long, secure passwords. Two of our favorites are LastPass and Dashlane. Subscriptions can be purchased at their respective websites; gift cards for LastPass and Dashlane can also be purchased.
Over time, a writer's body of work can become quite large, so keeping a backup is important. Read our full roundups of backup options for Mac, Windows, and online. Carbon Copy Cloner is a great option and offers an Online Gift Store, as does Backblaze.
Finally, there is a wide range of productivity apps that make life easier for every writer. Many of these are relatively inexpensive.
There's more.
Idea 3: Pen and Paper
A Nice Pen
A nice pen may be an incredibly cliched gift for a writer, but I love them and appreciate every one I've ever received. I have quite a collection!
Here are some quality pens the writer in your life is bound to love.
Quality Notebooks and Journals
Every pen needs some paper. Notebooks and journals make excellent gifts for writers.
Idea 4: Books and More Books
Many writers are ravenous readers. Books make good gifts, whether they're books to read for pleasure, reference books, or books that help improve writing skills.
Kindle Books and Devices
Books are heavy! Kindle devices allow you to carry an entire library in the space of a paperback book. They are backlit and have long battery life (measured in weeks, not hours). They make excellent gifts for writers.
Refurbished Kindles are also available
There are plenty of books in the Kindle ecosystem; wel recommend a bunch below. The ultimate gift for readers is an Amazon Kindle Unlimited subscription which gives unlimited access to over a million Kindle books, current magazines, and Audible audiobooks.
Audible Audiobooks
Life's busy, and it can be hard to find time to read. Audiobooks are the perfect solution, and Audible is the premiere provider. I listen to audiobooks when driving, cycling, and working around the house.
Give an Audible book subscription (for 1 month, 3 months, 6 months, or 12 months). Audible gift recipients receive three new books a month, 30% off additional titles, audiobook exchanges, and an Audible book library they will own forever.
Reference Books for Writers
Serious writers need a quality set of reference works. Here are some suggestions for the writer in your life:
Books About Writing
You can support your writer friend's career by giving a book that increases their understanding, skill, and perspective of what it means to be a writer.
Lists of Books to Read
Some books are read purely for pleasure. If you know your friend well, you might be able to pick the perfect book. Some writers will love first editions. And while you can't buy them enough books to read in their lifetime, you can give them a gift to inspire them to read excellent books.
Idea 5: Courses and Subscriptions
A magazine subscription feeds a writer's hunger for improvement on an ongoing basis.
Another great way for writers to improve at their craft is to do online training. A wide range of courses are available.
Keep reading for more.
Idea 6: Fun and Unusual
Games That Use Words and Storytelling
Word games stimulate the brain and increase vocabulary. Storytelling games inspire imagination and get the creative juices flowing. Here are a few games that writers will love to play.
For the Writer's Desk
Desk Organizers
Clocks and Pomodoro Timers
The Enidgunter wall clock humorously shows writers the time for coffee, writing, reviewing, starting over, and drinking heavily.
The YiiHaanBuy time to write wall clock for writers seems to say that it's always time to write.
The LanBaiLan Pomodoro Timer is a physical timer that will encourage you to focus until it's time for a regularly-scheduled break.
Desk Lamps and Book Lights
Water Bottles
Messenger Bags and Satchels
Writers usually have something to carry: books, gadgets, a laptop, some reference material. Decent messenger bags and satchels are always appreciated.
Literary-Inspired Clothing
T-shirts and Hoodies
Because writers shouldn't spend all day in their pajamas, you may want to buy them some real clothes. T-shirts make a good choice, especially when they feature a good slogan.
Here's a creative alternative: Litographs.com sells items with the text of entire books printed on them, including The Wonderful Wizard of Oz, The Great Gatsby, Little Women, Moby Dick, White Fang, and many more.
Socks
Fingerless Gloves
Coffee Mugs for Writers
Gift Certificates
When you can't send a physical gift, a gift certificate is an excellent alternative. They can be sent electronically, and show a degree of thoughtfulness.
That wraps up this long guide. Any other great gift ideas for writers? Leave a comment and let us know.