So you need to buy a new mouse for your Mac, and since you're reading this roundup review, I imagine you're hoping for something that works better than your old one. Which mouse should you choose? Since you'll spend time using it every day to interact with your computer it is an important decision, and the range of choices can seem overwhelming.
Many people seem completely happy with an inexpensive wireless mouse that does the basics reliably and comfortably. That may be all they need. But what about the more expensive options? Are they worth considering?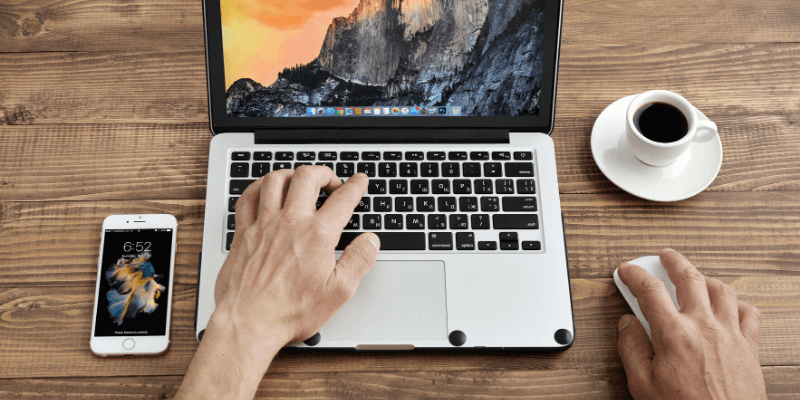 For many people, the answer is "Yes!", especially if you're a power-user, coder or graphic artist, use a mouse for many hours each day, experience mouse-related wrist pain, or prioritize quality and durability. Premium mice are all quite different and are designed to meet different needs:
Some offer a large number of buttons and let you customize the function of each one.
Some include additional controls, like an extra scroll wheel, a trackball for your thumb, or even a small trackpad.
Some are designed to be portable—they're smaller and work on a wider range of surfaces.
And some prioritize comfort, ergonomics, and the elimination of pain and strain on your hand and wrist.
What do you want out of your mouse?
For most people, we think the best of the bunch is Logitech M720 Triathlon. It's a good, basic mouse that isn't particularly expensive, and it offers two years of use on a single AA battery. It offers more buttons than some inexpensive mice, and they're configurable. And in this multi-device world, the Triathlon supports pairing with up to three different devices at the touch of a button, as do many of Logitech's more expensive mice.
Power users will be better served by spending more. Those looking for maximum integration with macOS should strongly consider Apple's own mouse, the Magic Mouse. iMac owners will already have one. It's incredibly sleek and minimalistic and offers no buttons and no wheels. Instead, it features a small trackpad on which you can click and drag one or two fingers. This is very flexible and powerful and supports Apple's basic trackpad gestures.
But many users prefer buttons and scroll wheels. If that's you, consider Logitech's premium mouse, the MX Master 3. It has strengths where the Magic Mouse doesn't, and offers seven customizable buttons and two scroll wheels.
But even three winners aren't enough to satisfy everyone. Choosing a mouse is a highly personal decision, so we'll list another eight highly-rated mice that meet a range of needs and budgets. Read on to learn which one best suits you.
Why Trust Me for This Mouse Guide?
My name is Adrian Try. I bought my first computer mouse in 1989, and I've lost count of how many I've used since then. Some have been inexpensive toys that I picked up for around $5, and others have been expensive premium pointing devices costing more than I'd like to admit. I've used mice from Logitech, Apple, and Microsoft, and I don't even know who made some of the mice I've used.
But I haven't just used mice. I've also used trackballs, trackpads, styluses, and touch screens, each of which comes with its own strengths and weaknesses. My current favorite is the Apple Magic Trackpad. After purchasing my first in 2009, I found that I completely stopped using my mouse. That was unexpected and unplanned, and at the time I used an Apple Magic Mouse and Logitech M510.
I understand that not everyone is like me, and many prefer the feel of a mouse in their hand, the more precise movements it allows, the ability to customize their buttons, and the sense of momentum you get from a quality scroll wheel. In fact, I prefer a mouse myself when doing complex graphics work, and currently, I have an Apple Magic Mouse on my desk as an alternative to the trackpad.
Should You Upgrade Your Mouse?
Everyone loves a good mouse. Pointing is intuitive. It comes naturally. We start pointing at people and objects before we can even speak. A mouse lets you do the same on your computer.
But most likely your Mac came with a pointing device. MacBooks have integrated trackpads, iMacs come with a Magic Mouse 2, and iPads have a touch-screen (and now support mice as well). Only the Mac Mini comes without a pointing device.
Who should consider a better or different mouse?
MacBook users who prefer using a mouse to a trackpad. They may prefer to use the mouse for everything, or just for specific tasks.
iMac users who prefer a mouse with buttons and a scroll wheel rather than the Magic Mouse's very different trackpad.
Graphic artists who have specific preferences in the way their pointing device should work.
Power users who prefer a mouse with a multitude of customizable buttons that let them perform a variety of common actions at the touch of a finger.
Heavy mouse users who prefer a comfortable, ergonomic mouse to minimize strain on their wrists.
Gamers, too, have specific needs, but we won't cover gaming mice in this review.
Best Bluetooth Mouse for Mac: The Winners
Best Overall: Logitech M720 Triathlon
The Logitech M720 Triathlon is a quality, mid-range mouse with excellent value for the average user. It offers eight buttons—more than enough for most users—and will run for years on a single AA battery. No recharging is required. And, significantly, it can be paired with up to three computers or devices via either Bluetooth or a wireless dongle—say your Mac, iPad, and Apple TV—and switch between them at the touch of a button.
At a glance:
Buttons: 8,
Battery life: 24 months (single AA),
Ambidextrous: No (but works OK for lefties),
Wireless: Bluetooth or dongle,
Weight: 0.63 oz, (18 g).
The Triathlete is comfortable and durable (it's said to last ten million clicks), and has a simple, accessible design. Its scroll wheel supports hyper-fast scrolling like more expensive Logitech devices and will fly through documents and web pages quickly.
The mouse also supports Logitech Flow which allows you to move it between computers, copying data or dragging files from one to the other. Power users will appreciate Logitech Options Software, which allows you to customize what each button does.
M720 users like the way it feels in their hand, how smoothly it glides on the mouse mat, the momentum the wheel has when scrolling through documents, and the very long battery life. In fact, I didn't find a single user who had to change their battery by the time the wrote the review. Some users mentioned that it works OK in the left hand, but suits right-handed users better, and that it's best suited for medium-sized hands.
For a similar mouse that's less expensive and only has three buttons, consider the Logitech M330. And for one that's a little better and has a rechargeable battery, consider the Logitech MX Anywhere 2S. You'll find both mice below.
The Apple Magic Mouse is the most unique device listed in this Mac mouse review. It has seamless integration with macOS, which shouldn't come as a surprise. And rather than offering buttons and a scroll-wheel, the Magic Mouse features a small trackpad that can be used for clicking, vertical and horizontal scrolling, and a range of gestures, though not as many as the Magic Trackpad 2. It looks sleek and minimalistic and will match the rest of your Apple gear.
At a glance:
Buttons: none (trackpad),
Battery life: 2 months (rechargeable via supplied lightning cable),
Ambidextrous: Yes,
Wireless: Bluetooth,
Weight: 0.22 pounds (99 g).
The Magic Mouse 2's simple design fits equally well in right and left hands—it's perfectly symmetrical and has no buttons. Its weight and space-age looks give it a premium feel, and it moves easily across my desk, even without a mouse mat. It's available in silver and space gray, and in my experience, the two-month battery life estimate is about right.
The integrated multi-touch trackpad allows you to perform quite a wide range of functions through standard macOS gestures:
Tap to click,
Tap on the right to right-click (configurable for left-handed users),
Double-tap to zoom in and out,
Swipe left or right to change pages,
Swipe left or right with two fingers to change between full-screen apps or Spaces,
Double-tap with two fingers to open Mission Control.
I personally enjoy using gestures on the Magic Mouse more than wheels and buttons. The design allows you to achieve many of the benefits of both mice and trackpads, and there's nothing else like it.
However, not everyone agrees with my preference, so we've included another premium winner: the Logitech MX Master 3. It's better suited to those who feel more productive using traditional mouse wheels and buttons like those who have described the mini touchpad as "highly annoying".
A few users report that they don't find the mouse's minimalistic, low-profile shape comfortable, and others didn't realize that it was possible to perform a right-click with it until they looked at the preferences.
But the Magic Mouse is loved by many, despite its high price. They appreciate its reliability, sleek appearance, silent operation, and being able effortlessly to scroll both horizontally and vertically. Many express pleasant surprises over the long battery life and ease of charging, though most wish you could continue using the mouse while it was charging. Nothing's perfect!
If you use a mouse for hours every day, getting a Logitech MX Master 3 may be a good decision. A lot of attention has gone into its controls, and an extra scroll-wheel is provided for your thumb. Many users find the device's ergonomic shape comfortable, though left-handed users won't agree. It's highly configurable, designed for both creatives and coders, and can even perform gestures by holding down a button while you use the mouse.
At a glance:
Buttons: 7,
Battery life: 70 days (rechargeable, USB-C),
Ambidextrous: No,
Wireless: Bluetooth or dongle,
Weight: 5.0 oz (141 g).
This is a versatile mouse for professionals, and it shows. It's fast and precise, has a USB-C rechargeable battery, and supports both Bluetooth and Logitech's wireless dongle. The controls are uniquely customizable on an app-by-app basis, and predefined configurations are offered for Adobe Photoshop, Adobe Premiere Pro, Final Cut Pro, Google Chrome, Safari, Microsoft Word, Excel, and PowerPoint.
Like the Triathlon (above), it can be paired with three devices, can drag items between computers, and has an incredibly responsive scroll wheel, though this time using Magspeed technology that automatically switches between line-by-line scrolling to free-spinning depending on how fast you scroll.
Though it doesn't have an integrated trackpad like the Magic Mouse 2, it does support gestures by offering a Gesture Button that you click and hold while you use the mouse.
There's a choice of colors—graphite and mid-gray—and at five ounces, has more of a sense of inertia in the hand than both of our other winners, and features quality machined-steel scroll wheels. Battery life is similar to the Magic Mouse above.
Users love the sturdiness of the mouse and the feel of the scroll wheels, but some wish the back and forward buttons were a little larger, though they're an improvement on the previous version. Many love the feel of the mouse, though some users prefer the slightly larger size of the original MX Master.
If you enjoy grabbing a bargain (or would prefer the mouse in off-white or teal), you can still purchase the previous version of this mouse, the Logitech MX Master 2S, which is cheaper.
Other Great Mice for Mac
One of our winners will suit most of you, but not everyone. Here are some alternatives, starting with the most affordable.
TECKNET 3
The TECKNET 3 is a great option for a budget mouse. The replaceable battery lasts a long time (this time it's two AAA batteries that last 24 months), and it requires a wireless dongle to communicate with your Mac. While users don't rate it quite so highly, it still received more than four stars.
At a glance:
Buttons: 6,
Battery life: 24 months (2xAAA),
Ambidextrous: No,
Wireless: Dongle (50-foot range),
\Weight: 3.2 oz (91 g).
No software is included, so if you want to configure the functionality of the six buttons, you'll have to use a third-party app (a number are available). Batteries are not included with your purchase. Two colors are available: black, and blue.
Logitech M330 Silent Plus
Costing double the price of the previous two mice, this budget mouse comes with the Logitech logo printed on the top. The M330 Silent Plus is a basic three-button mouse with a scroll wheel. It's a good choice if the loud clicking sound some mice make annoys you. It features a 90% noise reduction over other Logitech mice, but still offers the same reassuring clicking feel.
At a glance:
Buttons: 3,
Battery life: 2 years (single AA),
Ambidextrous: No ("crafted for your right hand"),
Wireless: Dongle (range 33 feet),
Weight: 0.06 oz (1.8 g).
Like the previous two budget mice, the Logitech M330 requires the use of a dongle and offers a long life from its replaceable battery, which is included with the mouse. It's very light and quite durable, though uses a rubber wheel rather than the metal of the more expensive Logitech mice.
It has an ergonomic shape with rubber contoured grips for comfort and is available in black and gray. It's a good choice if you're after a basic mouse and don't need extra buttons.
Logitech M510 Wireless Mouse
The Logitech M510 has a similar street price to the previous device and will suit users looking for something more advanced than a basic mouse. It, too, requires a dongle and manages to get amazing battery life out of replaceable batteries (included), and it shares the same rugged construction and rubber scroll wheel.
But this one offers more weight in the hand, additional buttons (including back and forward buttons for web browsing), zooming and side-to-side scrolling, and software to allow you to program the controls.
At a glance:
Buttons: 7,
Battery life: 24 months (2xAA),
Ambidextrous: No,
Wireless: Dongle,
Weight: 4.55 oz (129 g).
But while this mouse offers more features than other inexpensive options, it's missing features offered by our winning Logitech mice. It can only be paired to one computer and doesn't offer Flow Control that lets you drag and drop between computers. The scroll wheel isn't made of metal, and doesn't scroll quite as smoothly.
And the ergonomics and durability of this mouse are not of the same quality.
You get what you pay for, and this affordable mouse doesn't come with all the bells and whistles. But for those wanting more from an affordable mouse, it offers very good value. It's highly rated, and available in black, blue and red.
Logitech M570 Wireless Trackball
This one is a little different. Besides the price jump, the Logitech M570 offers back and forward buttons, an ergonomic shape, and most notably, a trackball for your thumb.
At a glance:
Buttons: 5,
Battery life: 18 months (single AA),
Ambidextrous: No,
Wireless: Dongle,
Weight: 5.01 oz (142 g).
I know music producers and videographers who prefer a trackball when scrolling through their timelines. The M570 is a great compromise, offering the strengths of both mouse and trackball. It allows you to use familiar mouse movements for most of your work and the trackball when it's the right tool for the job and requires less arm movement than a traditional trackball, which is more ergonomic.
Like the mice above, you'll need to use a dongle to connect to your computer, and it uses replaceable batteries, but its battery life is similarly excellent and is measured in years.
Trackballs require more cleaning than a trackpad, and many users mention the importance of cleaning the contacts from time to time so dirt doesn't build up. One user recommends not eating fried chicken while using this mouse. He may have been speaking from experience! The ergonomic shape of the mouse is appreciated, and several carpal tunnel sufferers have switched to the M570 and found relief.
Logitech MX Anywhere 2S
We've now reached a higher price, and have finally come to a mouse that offers a rechargeable battery and works without a dongle. The Logitech MX Anywhere 2S has a focus on portability. It's small and light and works well on a wide variety of surfaces, including glass. It includes seven configurable buttons (including back and forward buttons on the left), pairs with up to three computers, and offers hyper-fast scrolling.
At a glance:
Buttons: 7,
Battery life: 70 days (rechargeable),
Ambidextrous: No, but fairly symmetrical,
Wireless: Bluetooth or dongle,
Weight: 0.06 oz (1.63 g).
Users enjoy the portability of this mouse, and how smoothly it glides. They enjoy its long battery life and fast charging. Its loud click sounds suit some users more than others. It works with the Logitech Options app that allows you to customize every aspect of the mouse and is available in three colors: flounder, midnight teal, light gray. If you're looking for a premium mouse that's also portable, this is it.
Logitech MX Ergo
The Logitech MX Ergo is the premium version of the M570 Wireless Trackball above. It's double the price but includes a rechargeable battery and metal scroll wheel, doesn't require a dongle, and can be paired with two computers. It takes ergonomics to another level by offering an adjustable hinge on the bottom that allows you to find the most comfortable angle for your wrist.
At a glance:
Buttons: 8,
Battery life: 4 months (rechargeable),
Ambidextrous: No,
Wireless: Bluetooth or dongle,
Weight: 9.14 oz (259 g).
The MX Ergo works with the Logitech Options app for complete customization. Users love the stable feeling of the mouse, and the ability to find the most comfortable angle. It's louder than the M570, something some users prefer more than others. Users appreciate the overall design and high-quality materials the mouse is made from, though not all users found the higher price over the M570 justifiable.
Logitech MX Vertical
Finally, an alternative for those who want the best in ergonomics but don't want a trackball, the Logitech MX Vertical. This mouse puts your hand almost sideways—in a natural "handshake" position—designed to relieve strain on your wrist. The mouse's 57º angle helps improve posture and reduce muscle strain and wrist pressure.
Its advanced optical tracking and 4000 dpi sensor mean you need to move your hand just one quarter the distance of other mice, another factor that reduces muscle and hand fatigue. Finally, the surface has a rubber texture, which improves your grip and adds comfort.
At a glance:
Buttons: 4,
Battery life: not stated (rechargeable),
Ambidextrous: No,
Wireless: Bluetooth or dongle,
Weight: 4.76 oz (135 g).
With just four buttons, the focus of this mouse is on your health rather than customization. But that doesn't mean that it lacks features. Like other premium Logitech mice, it lets you pair up to three computers or devices, and the Logitech Flow software lets you drag objects and copy text from one computer to the next. The Logitech Options software allows you to customize the functions of your buttons and speed of the cursor.
With such a design emphasis on comfort, users were understandably fussy in their reviews of this mouse. One female user with very small hands found the mouse too big, and one gentleman found the scroll wheel was positioned too close for his long fingers. One mouse won't fit everyone! But overall, comments were positive, and the ergonomic design eased the pain of many users with nerve damage, but not all of them.
One user described the MX Vertical as being more comfortable and more precise at the same time. If you're looking for a quality ergonomic mouse, and prefer the simplicity of not having extra buttons and a trackball, this mouse may be your best choice. As always, try to test it before you purchase it.
VicTsing MM057
Looking for an inexpensive mouse? The VicTsing MM057 is a highly-rated, functional, ergonomic mouse that you can pick up for around $10. Bargain!
At a glance:
Buttons: 6,
Battery life: 15 months (single AA),
Ambidextrous: No, but some left-handed users say it feels fine,
Wireless: Dongle (50-foot range),
Weight: not stated.
This small mouse is quite durable and consumes very little power. A single AA battery will last over a year under normal conditions. Many users find it quite comfortable, and it's cheap! But because of the device's low price, there are tradeoffs: particularly the lack of a rechargeable battery and requirement of a wireless dongle.
If a low price is your priority, it's one of the better mice to purchase. Its six buttons are programmable, and though the mouse is small, it's large enough to provide the support needed to prevent hand fatigue. You'll have to purchase new batteries from time to time, but the cost of a single AA battery every year or so is easy to swallow—though you'll have to purchase one right away since it's not included with the mouse.
A wide range of colors is available, including black, blue, gray, silver, white, pink, purple, red, sapphire blue, and wine.
This mouse is great for more casual users. If you use a mouse all day, need above-average precision for your artwork, or are a power user, I encourage you to see spending money on a better mouse as an investment in your own health and productivity.
How We Picked These Bluetooth Mice for Mac
Positive Consumer Reviews
The number of mice I've never used significantly outnumbers those I have. So I need to take into account the input from other users.
I've perused quite a number of mouse reviews, but what I really value is consumer reviews. They're written by real users about the mice they bought with their own money. They tend to be honest about what they are happy and unhappy with, and often add helpful details and insights from their own experience that you can never learn from a spec sheet.
In this roundup, we've only considered mice with a consumer rating of four stars and above that were preferably reviewed by hundreds or thousands of users.
Comfort and Ergonomics
Comfort and ergonomics are important factors to consider when choosing a mouse. We use them to make small, precise, repeated movements with our hand, fingers, and thumb which can tire our muscles, and with overuse, can cause pain in the short term and injury in the long term.
This recently happened to my daughter. She changed jobs earlier this year, moving from nursing to customer service, and is experiencing significant wrist pain due to excessive mouse use.
A better mouse will help. So will improving your posture, optimizing your mouse placement, and taking sensible breaks. A good mouse is cheaper than a visit to your doctor and may pay for itself in gained productivity.
Ideally, you'll get to try the mouse before you purchase it. Here are some questions to ask yourself:
Does the size and shape of the mouse fit your hand?
Does the surface texture feel good to the touch?
Does the size and shape of the mouse suit the way you grip it?
Does the weight of the mouse feel appropriate?
Was it designed with your health in mind?
Left-handed consumers have a tougher choice. While it's possible to purchase a left-handed mouse, some are designed to work reasonably well in either hand, and others are symmetrical enough to get by with. We'll indicate which mice are ambidextrous.
Specifications and Features
Except for a few gamers, most of us prefer a wireless mouse. Many of these are Bluetooth devices, while some (especially the cheaper models) require a wireless dongle, and some support both. Wireless mice also require a battery. Some offer rechargeable batteries while others use standard, replaceable batteries. The battery life of most mice is quite good, and is measured in months or years.
Different mice focus on different features, so make sure you choose one that offers features that are important to you. These include:
An inexpensive price,
Extremely long battery life,
The ability to pair with more than one computer or device,
Portable size,
The ability to work on a wider range of surfaces, for example, glass,
Additional, customizable buttons,
Additional controls, including trackballs, trackpads, and extra scroll wheels.
Price
It's possible to buy a budget mouse for $10 or less, and we include a few in this review. These tend to be non-rechargeable and require a wireless dongle to be plugged into one of your computer's USB ports, but they're workable for many users.
For a mouse with fewer compromises, we recommend our "Best Overall" pick, the Logitech M570, which you can pick up for less than $30. Finally, to buy a durable, high-quality mouse with more buttons and features, you may find yourself spending $100.
Here's the range of prices, sorted from least to most expensive:
TrekNet M003
VicTsing MM057
Logitech M330
Logitech M510
Logitech M570
Logitech M720
Apple Magic Mouse 2
Logitech MX Anywhere 2S
Logitech MX Ergo
Logitech MX Vertical
Logitech MX Master 3
That wraps up this Mac mouse buying guide. Any other good Bluetooth mice that work great with Mac computers? Leave a comment and let us know.