Welcome to SoftwareHow.com
SoftwareHow is dedicated to providing honest, unbiased reviews of computer software, written by real software users for real software users. Even the best computer in the world is useless without the right software, so our goal is to help you find the best program for your individual needs. Our reviews, tips and how-to guides are based on thorough testing and personal experience, and we show you everything we can about the programs we recommend.
Who writes for SoftwareHow?
SoftwareHow was originally founded and written by J.P. Zhang after his experiences working in the California startup community. Since then, SoftwareHow has expanded with experienced reviewers who each have their own fields of expertise and personal passions, covering everything from photo editors to phone managers.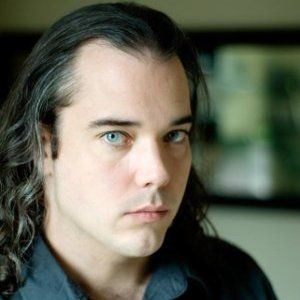 THOMAS BOLDT
Writer
I've been actively writing for the web on a range of subjects for almost a decade, but I became a techie as soon as I got to use a computer for the first time at age 6. Ever since then I've been fascinated by the technology of all kinds, from building my own computers to experimenting with hardware maker projects and the software that powers them.
JUNE ESCALADA
Content Manager
I'm a graphic designer and I work with different design software like Adobe Photoshop, Illustrator, InDesign, etc. Following the software updates and learning about new tools are my daily routine. I love finding new solutions to solving problems. Besides the ordinary solutions, I always like to create and share my own method that works.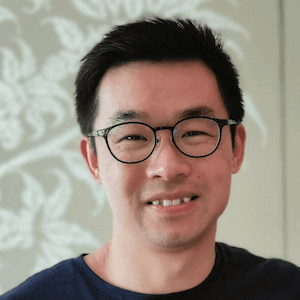 JP Zhang
Founder / Editor
JP has been passionate about tech since he got his first laptop since 2007, when he was still an MIS student at university. He loves exploring all kinds of technological innovations. He currently uses a Mac (Macbook Pro), a PC (HP Pavilion), an iPhone, and iPad, and he's become the go-to guy for many of his friends who have computer and device related problems.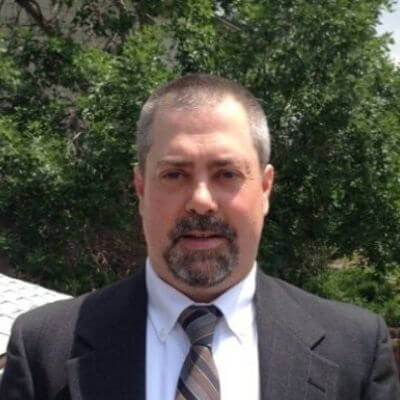 ERIC WINKLER
Writer
Eric is an engineer who loves to figure out how things work and find solutions to technical problems. His interest goes all the way back to the mid-1970s when as a child he took his father's computer apart just to see how it worked. In his spare time, you will find him spending time with his family at museums, hiking in the mountains, or building something in his garage.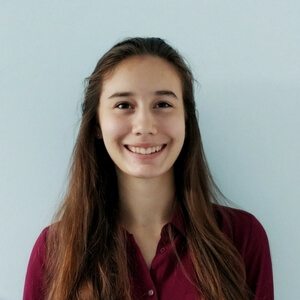 NICOLE PAV
Writer
I'm a student with a passion for both computer science and writing. Rather than pretend they couldn't coexist, I decided to embrace the overlap. I currently use an Android smartphone and a MacBook Pro for my laptop needs, creating an interesting mix of knowledge from both areas.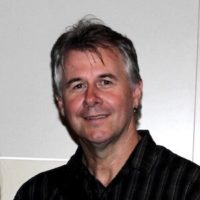 ADRIAN TRY
Writer
I'm an Aussie writer, musician, cyclist and tech geek. I love exploring new apps for my iMac and MacBook Air, iPad Pro and iPhone. In my spare time I'm intent on creating the perfect media center. I'm here to pass on my most useful software discoveries to you.
What makes SoftwareHow different from other review sites?
One thing you'll notice immediately about our reviews is their honesty – it's what makes our reviews worth reading. If we review a great program with an annoying problem, we won't hide the fact from you. Our reliability and thoroughness are what makes our reviews valuable, and we would never compromise that.
We never recommend software without thoroughly testing it first, and we never recommend software that we wouldn't use ourselves. We explain what makes a good program, and how each of the programs we review stack up against those criteria. With plenty of screenshots along the way, you'll be able to see exactly what we mean.
The programs that we recommend are the ones that we use in our daily lives for work and for play, and we only want to use the best of the best. We're also available to help, and we encourage our readers to get involved in the SoftwareHow community with any questions or concerns about any piece of software that we review.
We check each program with multiple malware scanners to ensure that any program we recommend won't harm your computer – although you should always keep your own antivirus software up-to-date too! The digital world can be dangerous, after all.
Most importantly, we never post reviews that are actually advertisements in disguise – no matter how much money we're offered.
But what about your affiliate commissions?
We are 100% reader-supported. When you purchase software or services through our links, we may earn affiliate commission at no additional cost to you.
In case you're not familiar with them, affiliate programs are simple. If you click a link on our website to purchase software, we receive a small commission from the software publisher. They pay us out of their revenue, so no extra cost is passed on to you.
SoftwareHow makes money through affiliate programs, and it might seem that this would bias our reviews, but it doesn't. Some reviews don't contain affiliate links at all, and some reviews recommend free software over the paid competition. Our writers never know which software publishers offer affiliate commissions, so they can't skew the results of their testing to make more money (even subconsciously).
Contact
If you have any inquiries about software, partnerships, or the content on this website, please reach out via the email address on our contact page.