Procreate gives users the chance to create anything and everything they want by providing a huge variety of different tools and features that are easy to use and produce incredibly realistic results. The options are endless and this app offers more than you think.
I'm Carolyn and I've been using Procreate to run my digital illustration business for over three years now so I am very familiar with all of the incredible drawing features that the app has to offer. In this article, I'm going to show you some of my favorite things to draw on Procreate.
All you need to get started is to get Procreate app on your device and a stylus!
Is Procreate Good for Drawing?
Procreate is one of the most incredible digital drawing apps on the market. Because of its incredibly user-friendly interface and extensive online handbook, this app is awesome for beginners and professional artists alike to create artwork and high-quality graphic designs.
I do all of my drawings by hand so I can confirm that Procreate is not only good for drawing, but it's revolutionary for drawing. The pressure sensitivity setting when using an Apple Pencil is the closest thing you will get to real-life drawing and painting on an iPad.
What to Draw on Procreate (12 ideas)
Below I have highlighted 12 ideas for things to draw on Procreate whether you're a total beginner or a professional digital artist looking to improve your drawing skill on Procreate.
1. Flowers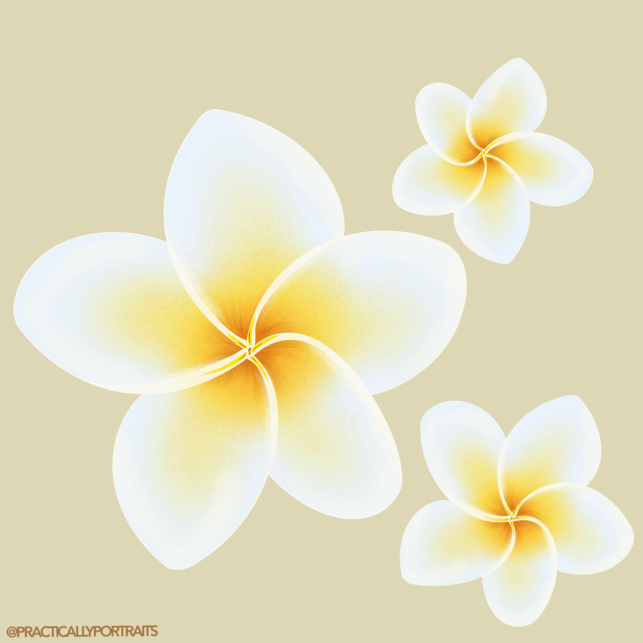 Procreate provides all of the basic brushes you need to draw any kind of flower you want. Alternatively, it also offers the Paper Daisy brush which creates a flower petal pattern if you don't want to start from scratch.
Some of my favorite brushes for drawing flowers on Procreate include the Soft Brush for adding blended shades onto a smooth texture and the Fine Tip inking pen for adding very fine detailed lines on each petal.
2. Animal Illustrations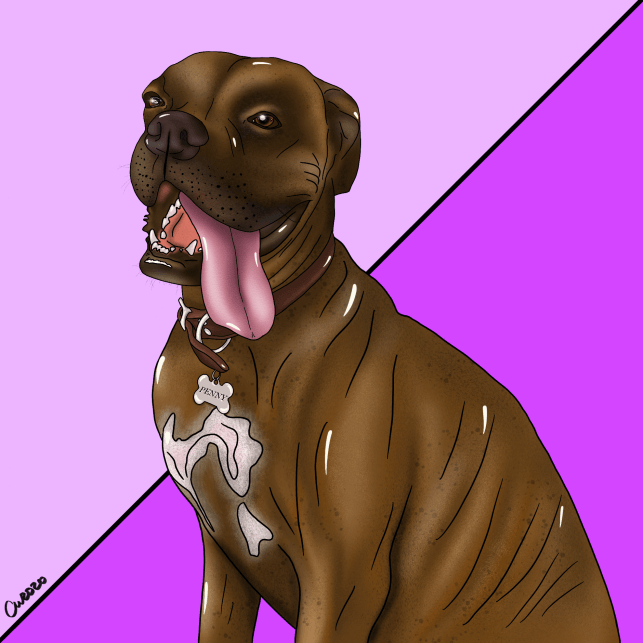 Pets and animals are one of the most enjoyable and requested things to be drawn in the Procreate app. Lucky for us, the preloaded brushes included a variety of brushes for all animal textures like the nose, the fur, and the teeth.
Some brushes that I use frequently when creating animal illustrations are the Noise Brush for adding texture to the snout and the Short Hair brush for creating the fur texture.
3. Watercolor Projects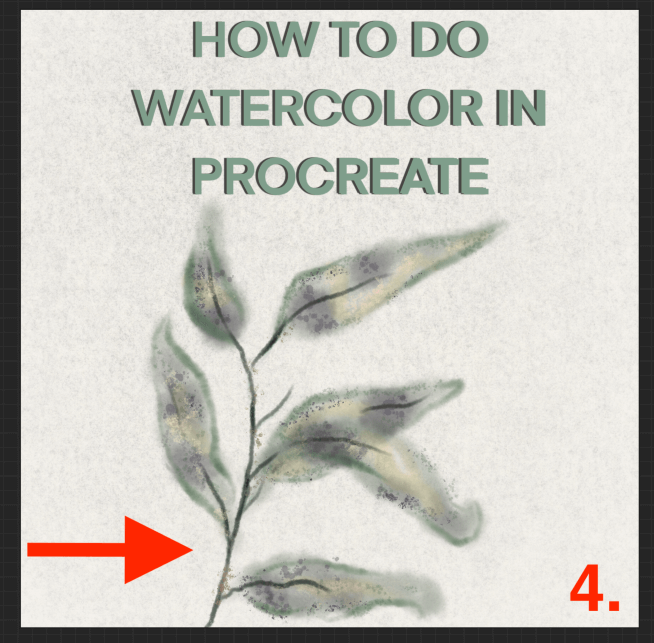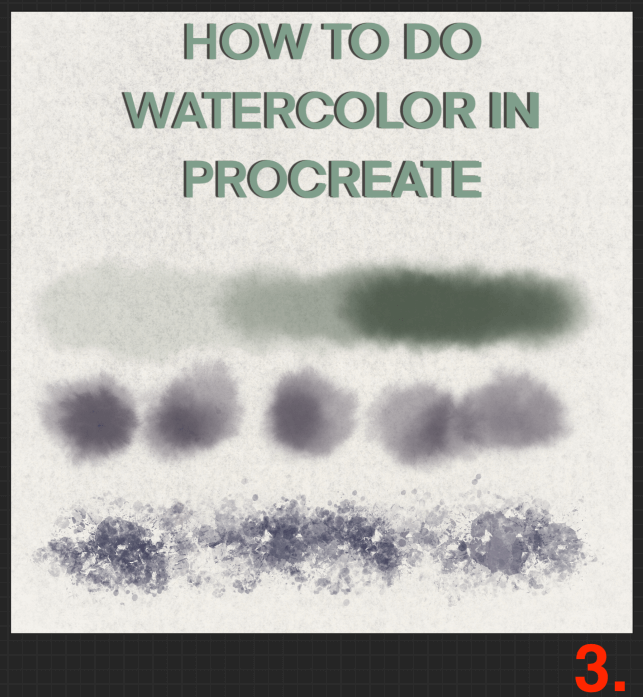 Procreate provides a very basic selection of watercolor brushes but it's definitely enough to get started on experimenting with this fun and challenging painting style.
I like to use the Watercolor brush from the Painting palette alongside the Flicks brush from the Spraypaints palette in order to create a true watercolor effect.
4. Mandala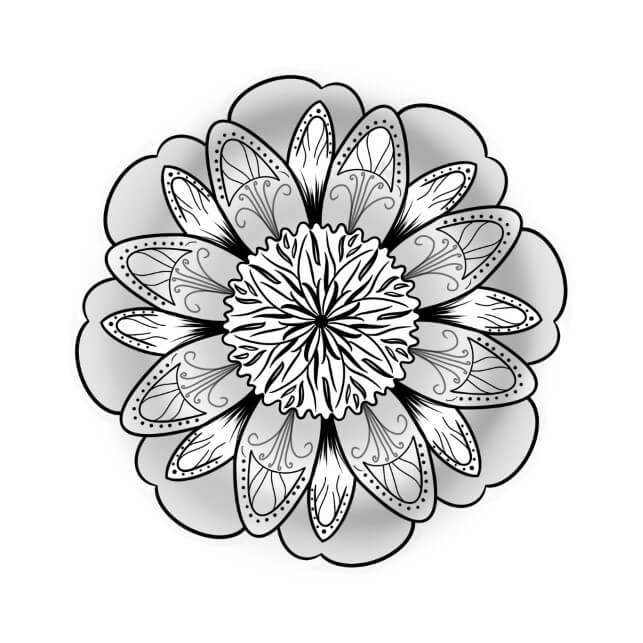 Mandalas are my number one all-time favorite things to draw on Procreate. This is a great way to experiment with your Drawing Guides and create some incredible drawings and patterns on your canvas.
I like to keep it simple and stick with basic inking tools like the Studio Pen so that I can create smooth and consistent lines in my mandalas.
5. Human Eyes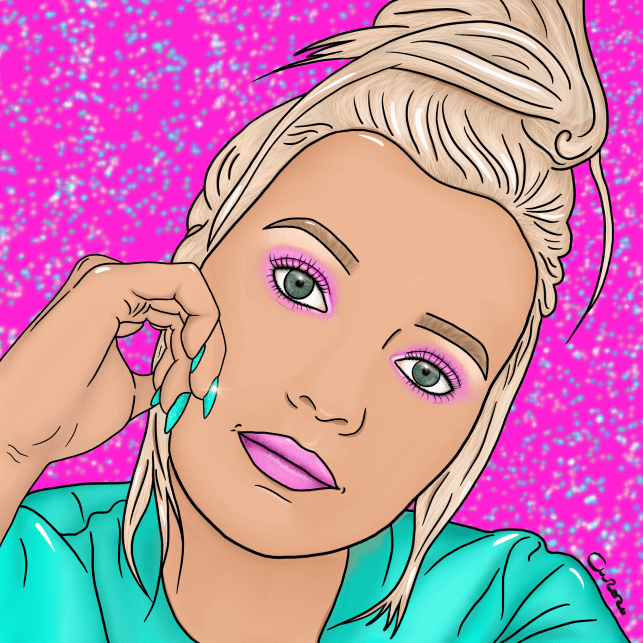 Creating a realistic iris in your canvas is always a challenge that is very rewarding once you achieve it. This is a great way to practice facial features if you are planning on creating portraits in Procreate.
I like to use the Thylacine brush to create the Irish color pattern and then add in highlights using a low-opacity Gesinski Ink brush.
6. Water Droplets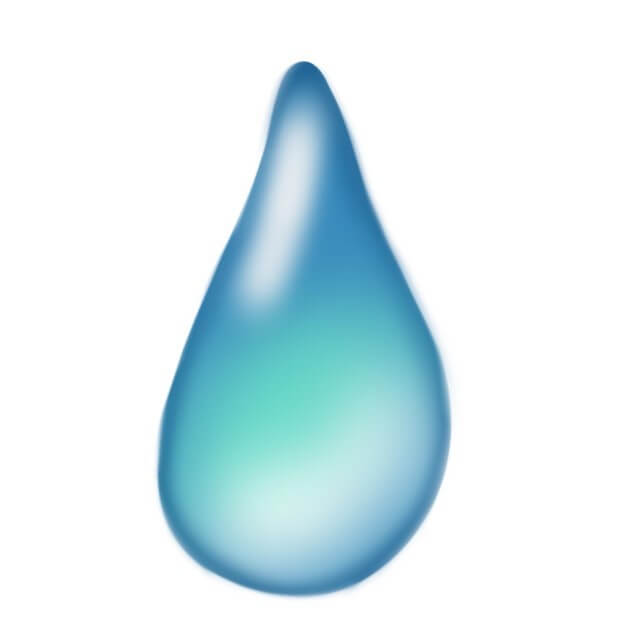 Procreate does come with a great selection of water brushes that make it easy to add texture to bodies of water like pools or oceans. However, drawing a macro view of water droplets is incredibly enjoyable and a great way to learn about color theory when drawing water.
I like to create a base coat with the Studio Pen and then add subtle highlights and color changes using the Soft brush from the Airbrushing palette.
7. Clouds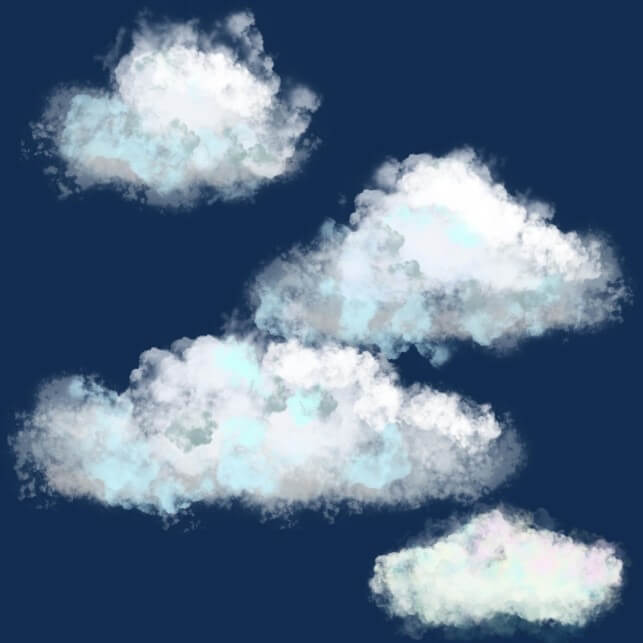 Clouds are super easy to draw in Procreate and they always come out looking really awesome.
The Procreate app comes preloaded with a great variety of cloud brushes to get you started.
The brushes I combine to create cloud effects are the Clouds Brush, the Rainforest Brush, and the Cotton Brush from the Organic palette.
8. Eyebrows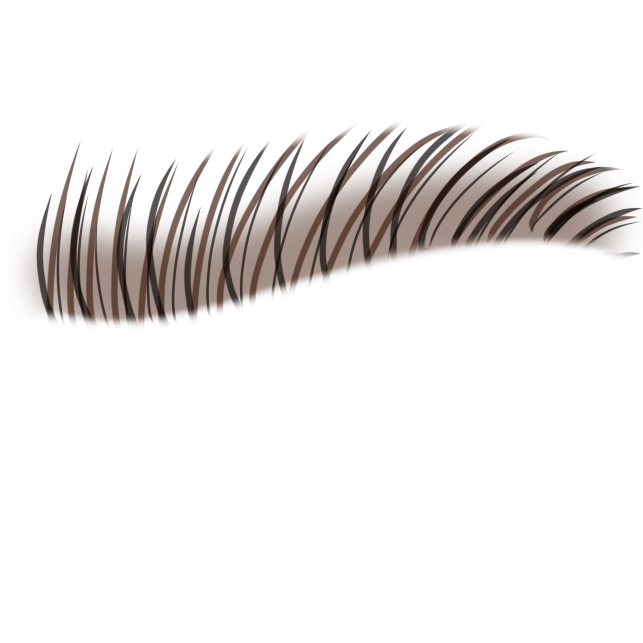 Another simple yet striking thing to draw in Procreate is human eyebrows. Because of the selection of fine lines that create fluid hair-like strokes, it's easy to create a full-bodied bushy eyebrow or a manicured masterpiece.
I like to use the Technical Pen when creating individual eyebrow hairs and the Short Brush when filling them in.
9. Fire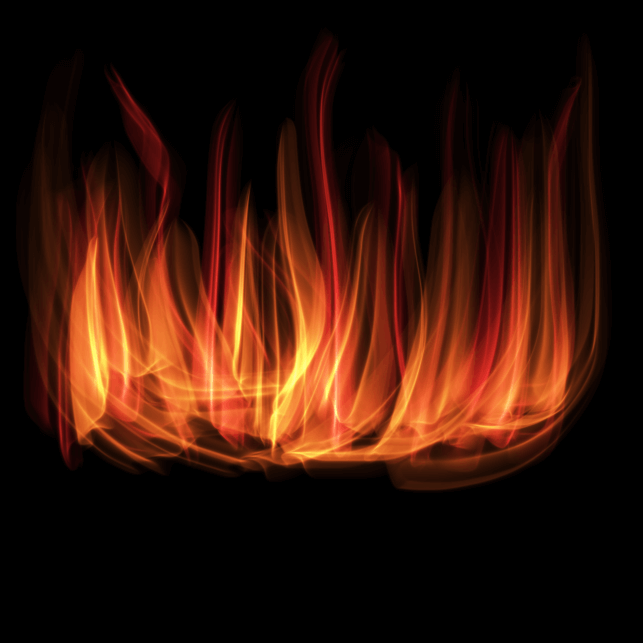 Fire is usually quite a difficult element to recreate, However, Procreate comes with an awesome solution to this problem which makes adding flames to a candle or fireplace super easy.
You can use the Flames brush from the Elements palette in various colors and sizes to create a realistic fire effect.
10. Line Art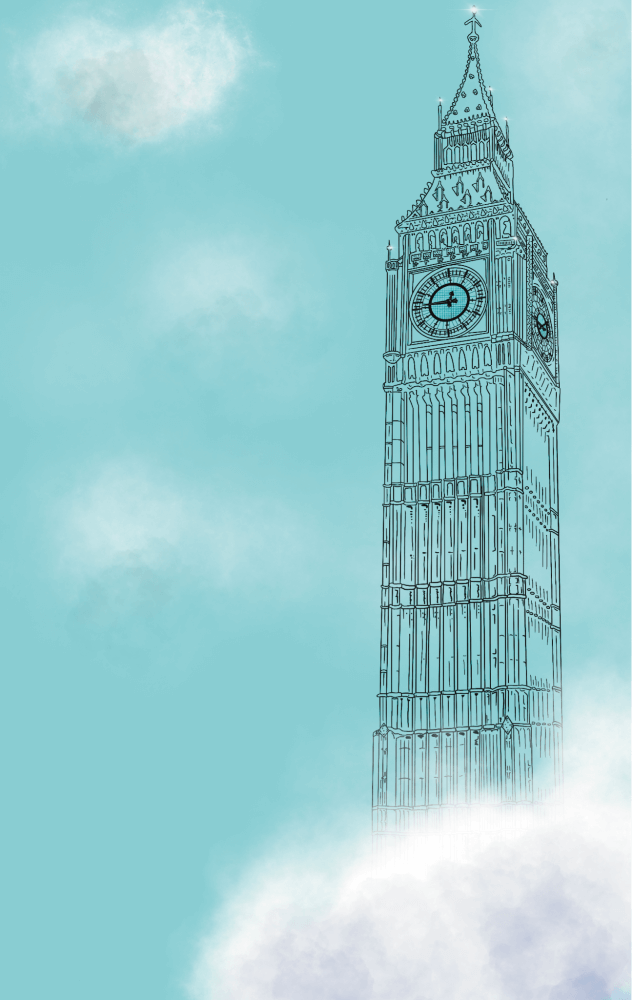 Line Art is a simple and effective form of artwork on Procreate. I like to use line art for buildings, cityscapes, and detailed perspective images to create a striking visual pathway.
To keep your lines simple and clear, I recommend using one of the Inking brushes like the Technical Pen or the Gel Pen.
11. Celebrity Portraits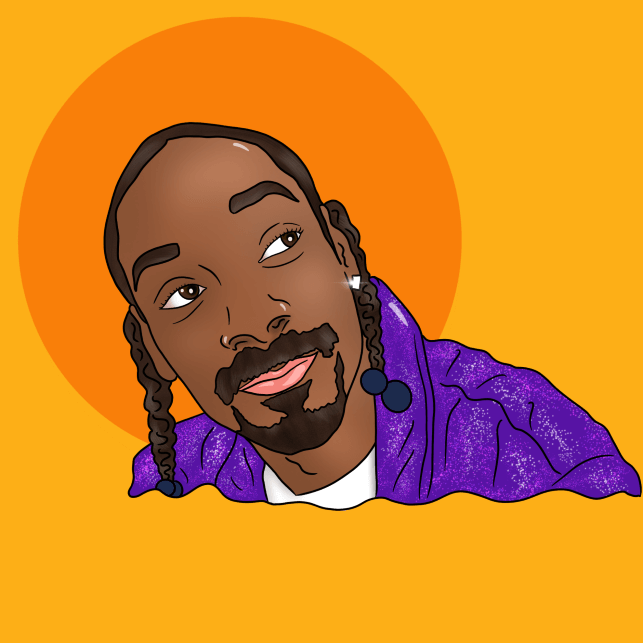 An awesome way to practice and learn about all the different brush options in Procreate is to trace photos of celebrities or portraits in general. This allows you to create work that you can compare to the original image for likeness.
For portraits, I use the Studio Pen as an outline and fill brush and then different texture brushes for the hair and the clothing.
12. Sunset Landscapes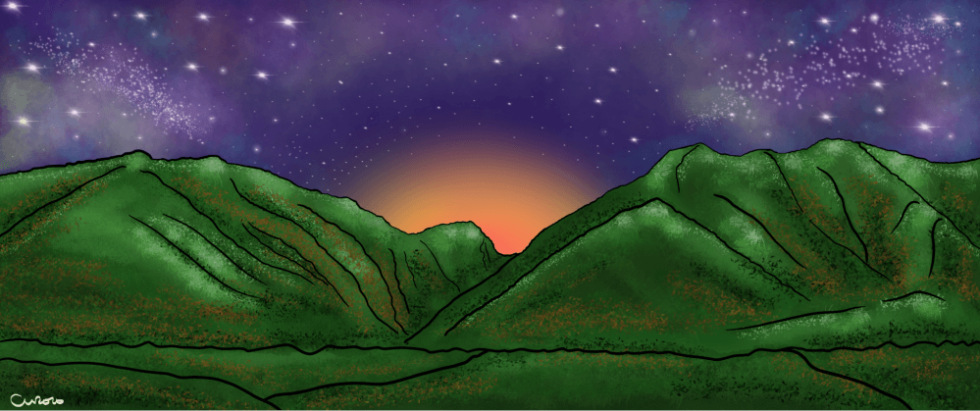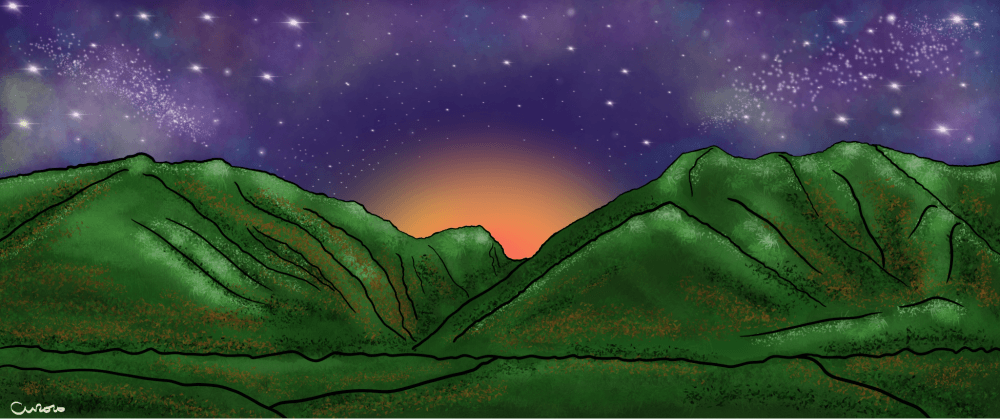 Sunset landscapes are really enjoyable to create on Procreate because there are so many brushes that can add stunning and fine details to each artwork.
I like to use the Gaussian Blur feature to create the color background and then add in details using the Cloud Brush and even the Flare and Glimmer brushes when creating the illusion of stars.
FAQs
Below is a selection of your frequently asked questions about things to draw on Procreate. I have briefly answered them for you:
What to draw on Procreate for beginners?
I always recommend beginners start drawing simple imagery and shapes like flowers or fruit and then move on to experiment with different styles of lettering.
What is the easiest thing to draw on Procreate?
Something that your eyes see frequently so that you have a strong visual memory of what it should look like. I always think that red apples are one of the easiest things to draw on Procreate.
What can I draw on Procreate without an Apple Pencil?
You can create some awesome abstract textures and doodles without using an Apple Pencil or stylus on Procreate. You can even create symmetrical shapes by using the QuickShape tool using just your fingertip.
Is Procreate easy for non-artists?
This all depends on what you are hoping to achieve by using the app. If you don't have an artistic bone in your body there are still plenty of things you can easily create on Procreate like lettering or basic textures and patterns.
Conclusion
What you consider easy to draw on Procreate may vary from what I consider easy to draw. This is because the answer is heavily dependent on your own particular drawing style and what your strengths and weaknesses are. Flowers are easy for me, but might not be for you.
I recommend trying out a few of the options listed above that you think may relate closely to your own personal skills and drawing style. And always remember that the more you practice, the better your results will be and the easier you will be able to create some flawless projects.
What's your favorite easy thing to draw on Procreate? Leave your answers in the comments section below.