iTunes is gone, what's the best alternative to manage your iPhone data? After carefully testing 15 iPhone transfer software on our PC and Mac, we found some great ones that can level up your data management experience and provide some additional features iTunes doesn't offer.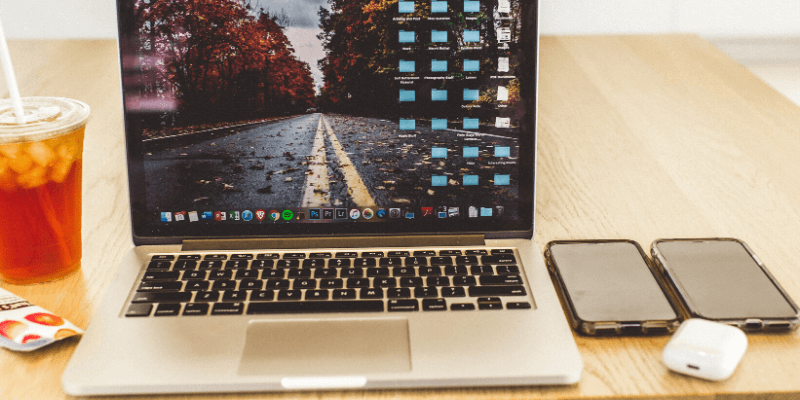 Here's a quick summary of this long roundup review:
iMazing is our top recommendation for those who need a trustworthy and user-friendly program to transfer, save, and back up files and data. It allows you to quickly copy all content from your old device to a new one. iMazing is also helpful for exporting and printing iPhone text messages. Additionally, DigiDNA, the maker of iMazing, offers SoftwareHow readers an exclusive 20% discount and you can claim the offer here.
AnyTrans is another powerful and effective iPhone manager. It's developed by iMobie, a company that specializes in creating solutions for Apple, Android, and Cloud users. Besides fulfilling data management needs, AnyTrans can also transfer files across iOS and Android phones, PC/Mac, and cloud storage services, increasing connection and functionality among your devices.
EaseUS MobiMover comes in handy when you need to transfer data to/from your computer or share files between iOS devices. EaseUS offers fewer features than the other applications, but it provides effective data management services for free while other apps have trial limitations.
Read on to find out more details about the winners. We also cover a list of other tools including several free iPhone managers.
Why Trust Us for This Guide
Hi, my name is Mary. I'm a writer who happens to be a tech enthusiast. For more than six years, I've been writing on a range of subjects, from marketing to IT. Since my childhood, I have been interested in the innovation and development of new technologies. Today, I'm taking my first tiny steps at coding. But just like you, I'm still just a regular user who prefers simple and intuitive interfaces that run smoothly.
For work, entertainment, and communication, I use a Samsung computer (Windows) and an iPhone. Previously, I had a MacBook. One day I'd like to return to macOS. For this article, I tested these iOS content managers mainly on my Windows-based laptop. My teammate JP is on a MacBook Pro and has some experience using iPhone transfer software as well, so he will share some of his opinions as well.
Our goal is to examine all popular iPhone managers available and help you find the best software that you can rely on to improve your data transferring experience. I hope that my review will help you choose a program that works best for you, enabling you to manage and transfer your music, movies, TV shows, books, notes, messages, contacts, and apps in a more straightforward way.
Disclaimer: The opinions in this review are all our own. No software developers or merchants mentioned in this post have any influence on our testing process, nor do they get any editorial input in the content. None of them actually know that we are putting together this review before we post it here on SoftwareHow.
Who Should Get This
While iTunes was considered to be the classic program for managing iPhone data, there were a lot of users who aren't comfortable with it. iTunes often came under criticism because it's slow, especially on Windows, and for a lack of interesting features. It also limited the number of file formats you can upload and is unable to save several backups.
Now that iTunes is gone. Many Mac users are looking for easy-to-use alternatives for organizing photos, or for copying messages & call history from their phone to a computer. Others want to transfer music to their iPhones more quickly. In fact, there are plenty of iOS-friendly apps that can replace or even surpass iTunes. Whether you were using iTunes to listen to music or to keep your files and data synchronized with your computer, there are a number of options to choose from.
So, if you want to manage your iPhone more effectively, you'll definitely benefit from using iPhone transfer software. Most of the paid apps have a free trial version, so you can download and test them yourself.
Best iPhone Management Software: What to Consider
To determine the winners, we used the following criteria:
Feature Set
When it comes to the best iPhone management software, features can vary considerably. Generally, these kinds of applications not only copy standard iTunes features but even surpass them. Among them, you can find apps for data transferring, managing media, messages, contacts and notes backup, etc. Despite a great variety, we took into consideration the must-have iTunes features as well as a set of unique characteristics.
Design and User Experience
App design is as significant as the feature set. The user interface (UI) makes the first impression, and then the user experience (UX) proves how intuitive and easy-to-use the software is at the task completion. When it comes to iPhone data management, both UI and UX should be satisfying.
Wireless Connection
This feature is not just extremely convenient, but crucial when it comes to making regular backups. In this case, the whole process of transferring data to your computer or cloud-based storage goes automatically without annoying reminders.
Compatibility
The best iPhone manager software must be compatible with any iPhone, including the latest iPhone 11. It should also meet the needs of other Apple devices such as the iPad. We also consider apps that offer both Windows and Mac versions.
Affordable Price
Most of the software listed below is paid, but has a free trial period or provides some features free of charge. Thus, an app must offer the best value for the money if you decide to purchase a full version.
Best iPhone Transfer Software: The Winners
Best Paid Choice: iMazing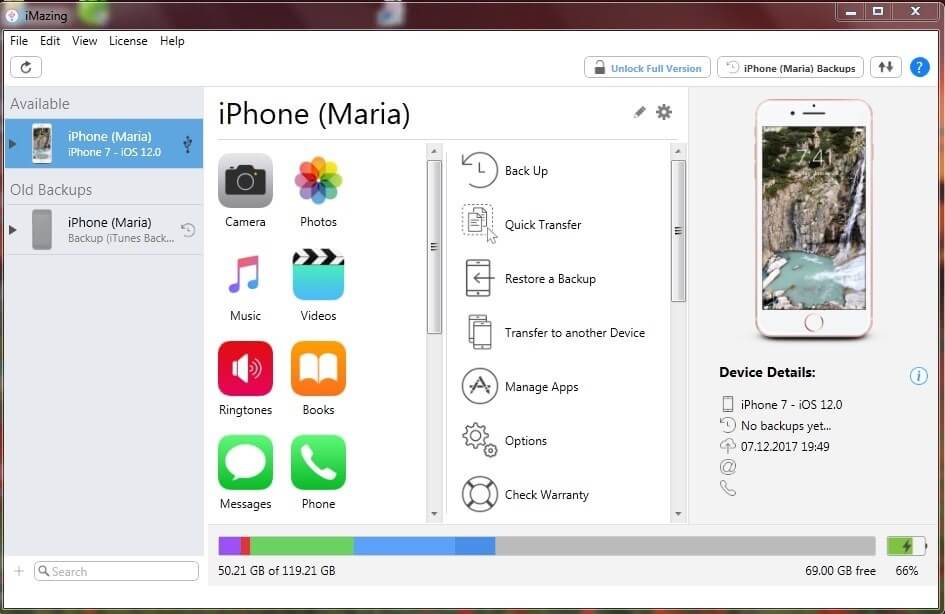 Its name speaks for itself. iMazing, previously known as DiskAid, is an amazing and user-friendly iOS device manager for Windows and Mac.
Developed by DigiDNA, iMazing exceeds iTunes' capabilities by giving users the ability to back up and restore iPhone, iPad, and iPod; save media and other files on a computer; and transfer data between devices. The app also comes with an iTunes library manager and iCloud compatibility.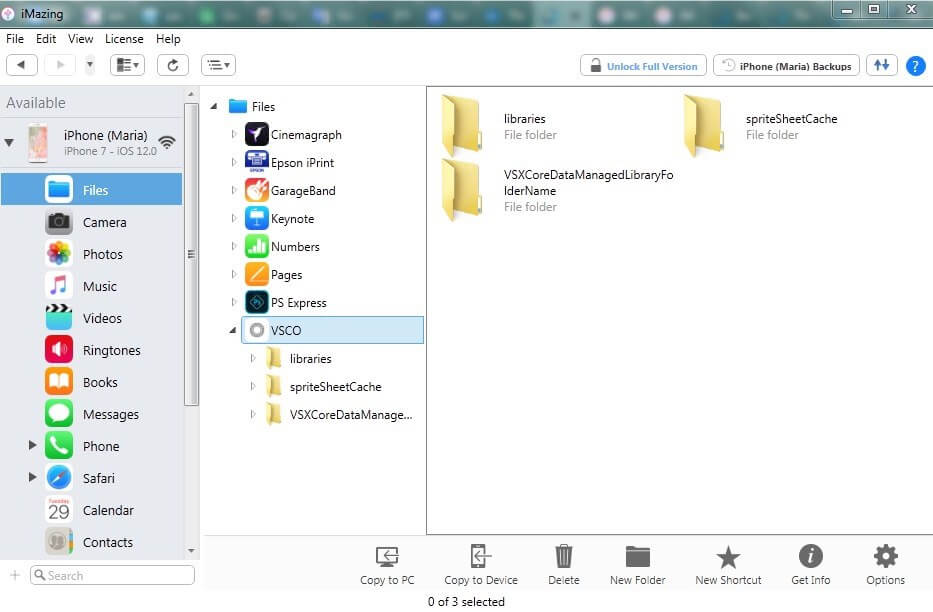 iMazing's interface is pleasant and minimalistic. To start working with the program, connect your iOS devices either via WiFi or USB.
The application comes in handy when you buy a new device and need to quickly transfer data from your old iPhone to a new one, or save files straight to your computer. More importantly, it allows you to choose and transfer data that you want to share.
In addition to managing files, photos, music, videos, call history, calendar, and contacts, iMazing also supports documents from iBook, text messages, and notes.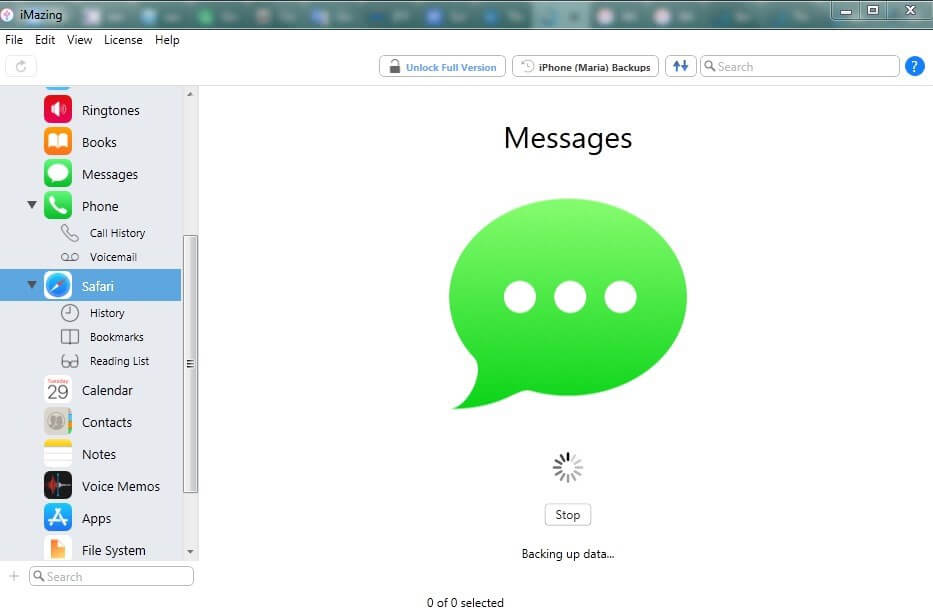 iTunes can keep only one backup per device. Every time you back up your iPhone, it overwrites your latest backup. Unlike iTunes, iMazing lets you keep multiple backups stored on the hard drive or NAS. No data is transferred over the Internet.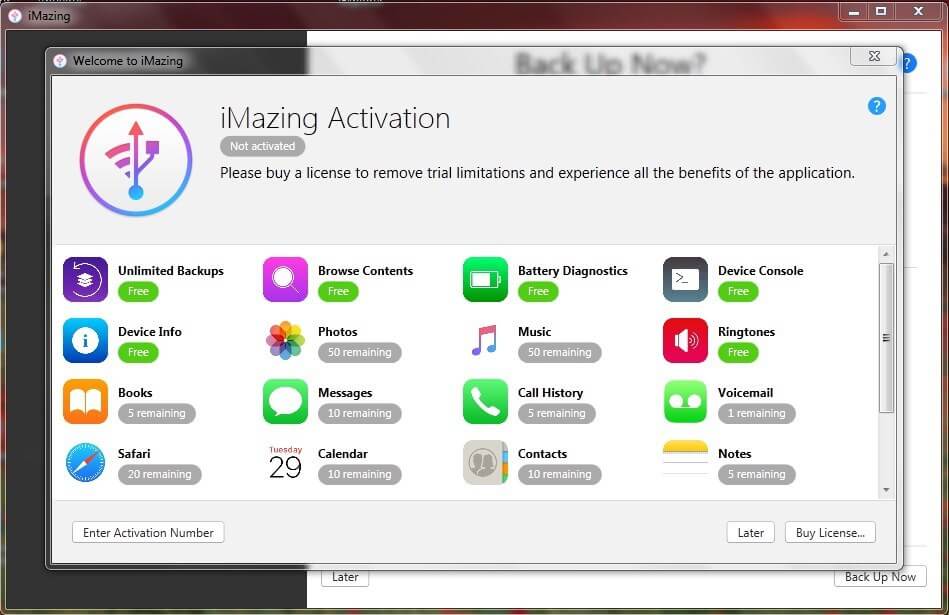 For more information, you can read our in-depth iMazing review to find out.
Note: iMazing is a paid app. There's a free version with a few limitations. You can purchase one of the iMazing licenses directly from the official website.
Runner-Up: AnyTrans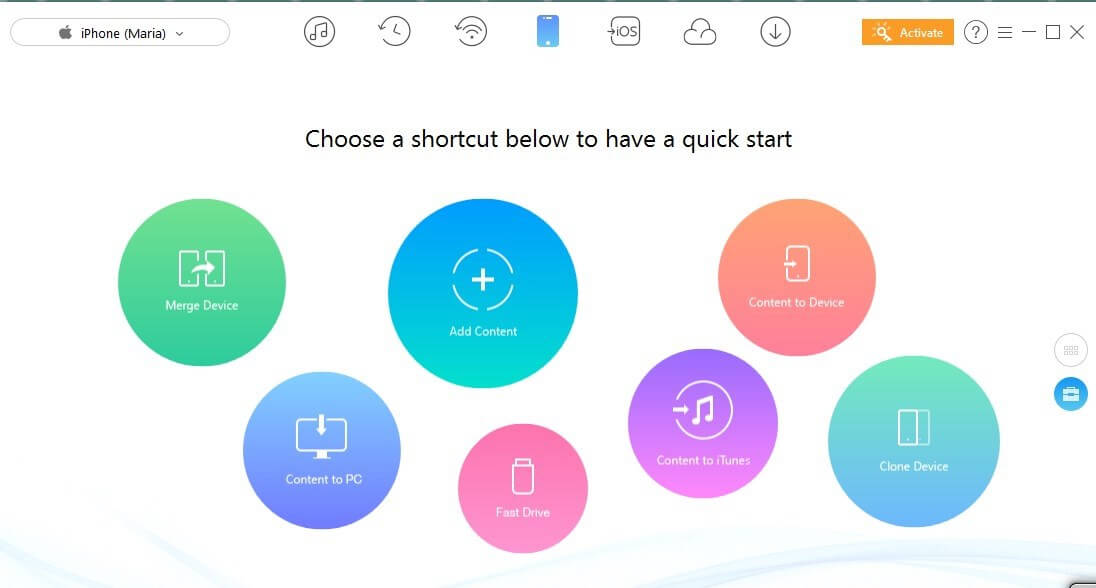 Developed by iMobie, AnyTrans is a powerful data management program compatible with the entire range of Apple devices. iMobie focuses on developing iPhone, iPod, iPad data management and iOS content recovery software. Despite that, AnyTrans is available both for Mac and Windows. The app can also fully manage Android devices and cloud content. This makes AnyTrans a fantastic all-in-one solution for your data management needs.
Once your iPhone is connected, you'll see the Device Content tab (a screenshot above) where you can choose a shortcut to the common tasks. If you want to work directly with the data on your device, you should click on the top sign on the right side of the screen. Here you can find your iOS content broken down into several categories including apps, contacts, calendars, podcasts, etc.
The user interface is clear and intuitive, so you'll have no difficulty in working with AnyTrans. Find out more about the app features from our detailed AnyTrans review.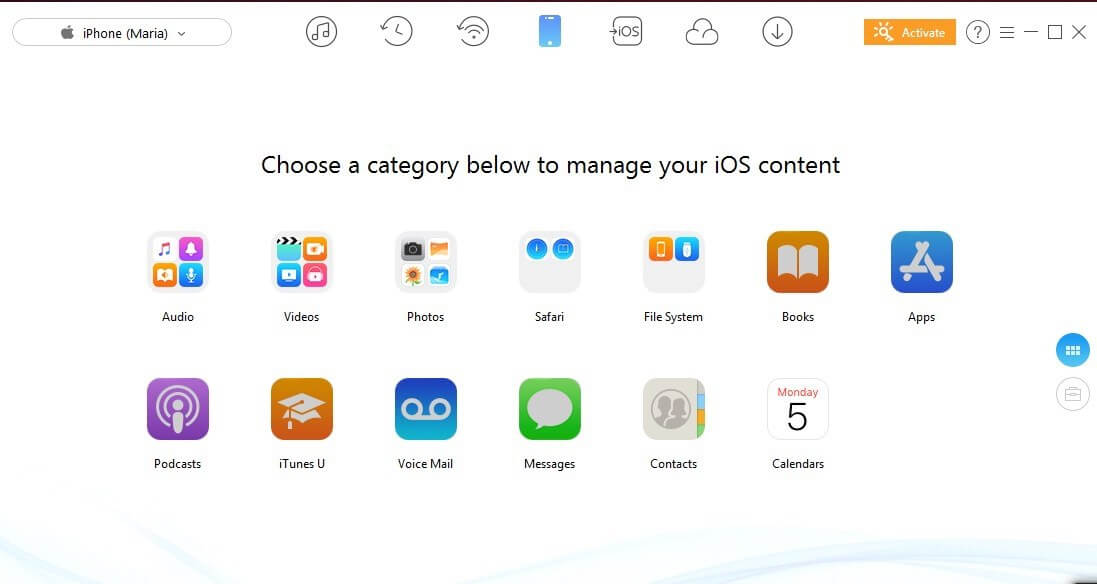 We all know that making a backup is a time-consuming process. Besides, iTunes backs up all data to a computer without giving a chance to pick a particular file. But AnyTrans allows you to choose the preferred data type and save it to PC/Mac. The program also keeps a list of all the backups with backup date, device name, iOS version, etc. You can preview all content within a chosen backup file and select to extract what you need.
Another great feature is that you can connect your iOS device to the app without a USB cable. If you prefer to back up your iPhone regularly, you can schedule an Air Backup via a Wi-Fi network. All backups are stored locally on your computer, so there is no risk of being cracked. Plus, you can make encrypted backups with AES-256, an industry encryption specification that is widely viewed as unbreakable.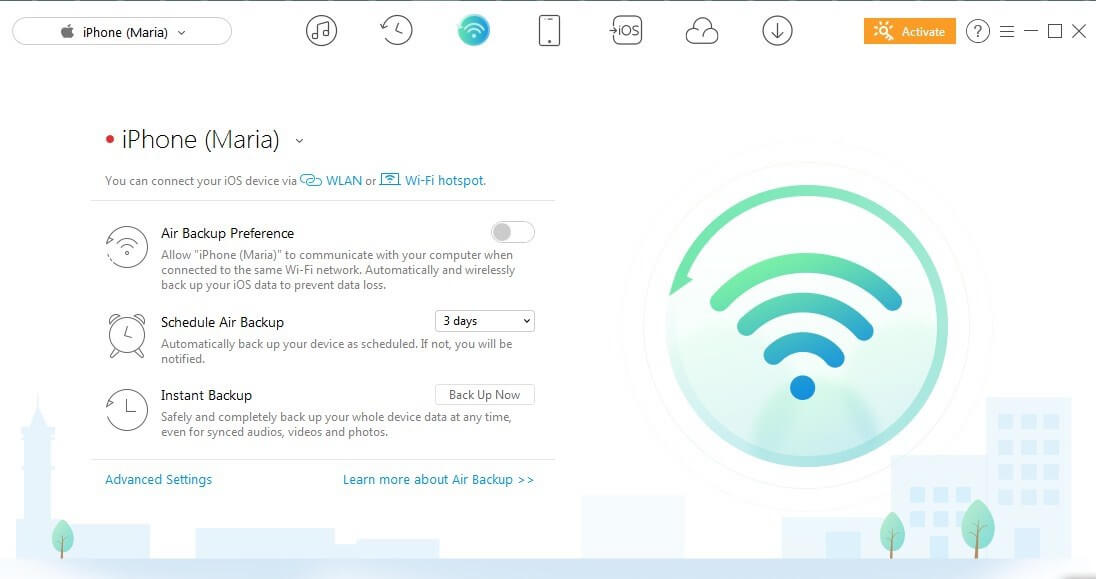 In addition to that, AnyTrans can help you download videos from some popular video hosting platforms (e.g. downloading YouTube videos). Just download the preferred video and enjoy it on your device offline.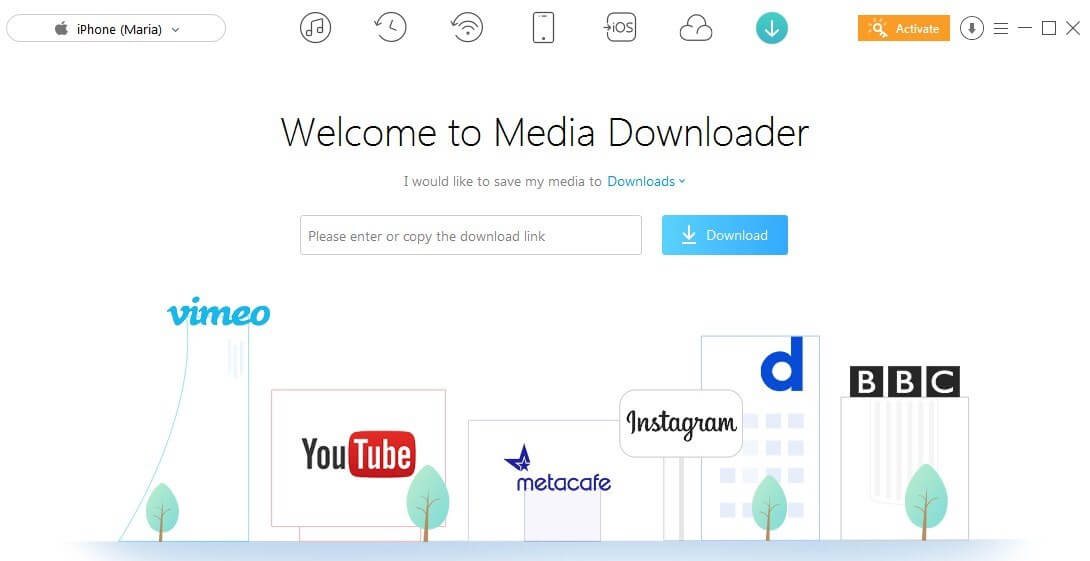 Although the software isn't free, AnyTrans provides a free trial mode. To buy there are two options: a single license for one computer for $39.99 USD, or a family license that can be used on five computers at once for $59.99 (the usual price is $199.95). Each plan comes with lifetime updates and a 100% money-back guarantee within 60 days. Note: Sales tax may be applied based on your country of residence.
Also Great: EaseUS MobiMover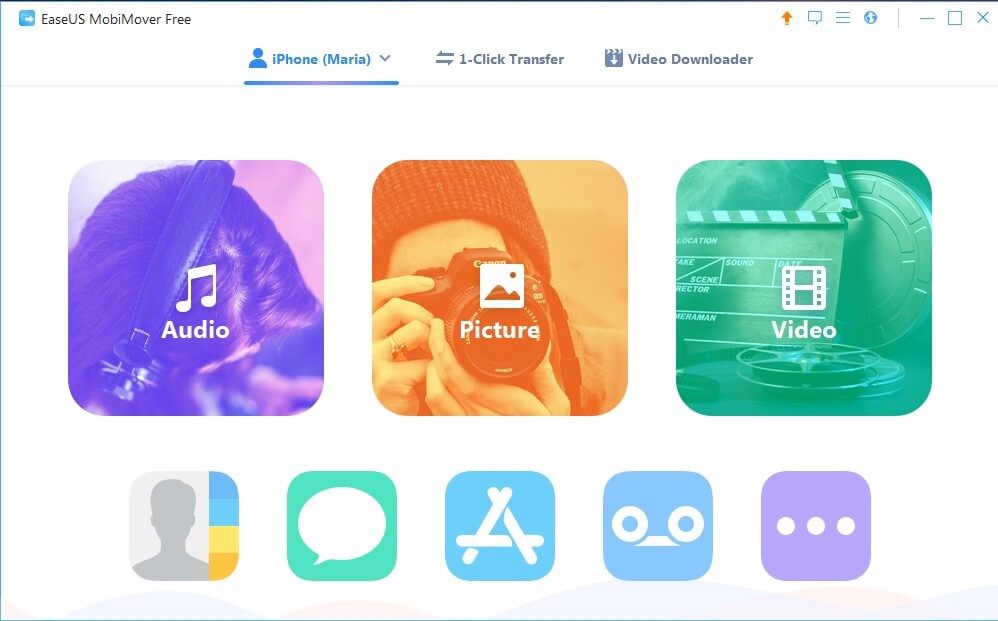 EaseUS MobiMover can easily back up your iPhone or iPad and transfer data between Apple devices. Being a comprehensive solution for iPhone data management, EaseUS helps copy files from iPhone or to iPhone from a computer or your other phone. It's compatible with PC and Mac and supports iPhones running the latest iOS.
To manage your iOS data or transfer files between devices, you need to connect your iPhone to your computer with a USB cable. There is no wireless connection. Once the device is connected, you'll see its name showing up on the tab bar. If you want to work directly with the phone's content, you have to click on the device name and pick the category you need to manage. Just choose the files you want to copy, edit or delete.
Note: If you want to transfer data like Safari bookmarks or Contacts, you must turn off the iCloud on your phone.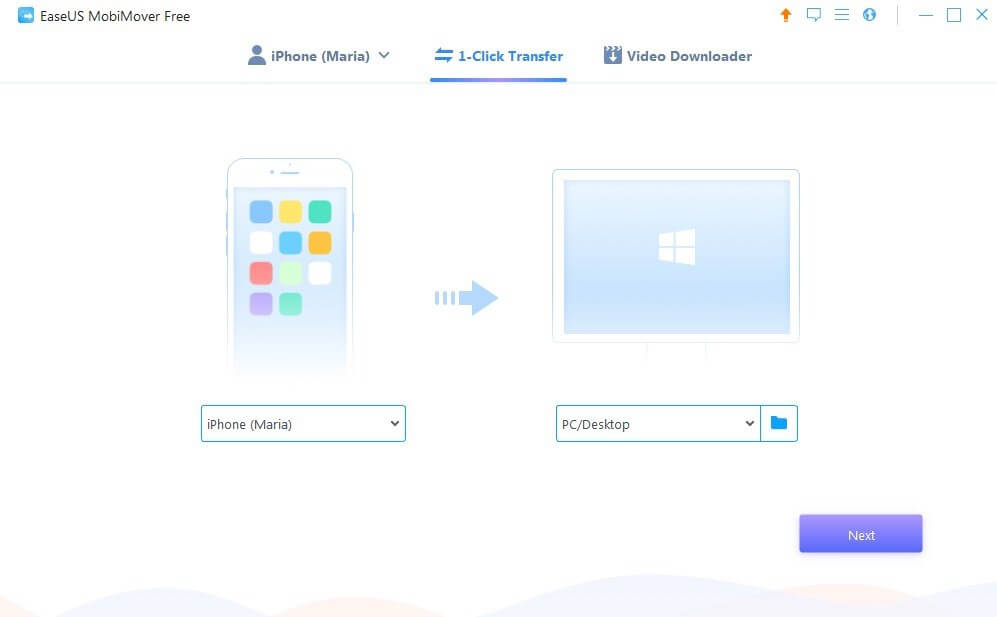 Transferring data to or from your iPhone is also quick and straightforward. Just click the 1-Click Transfer on the tab bar, choose the device you want to transfer from on the left side, and the device you want to transfer to on the right side.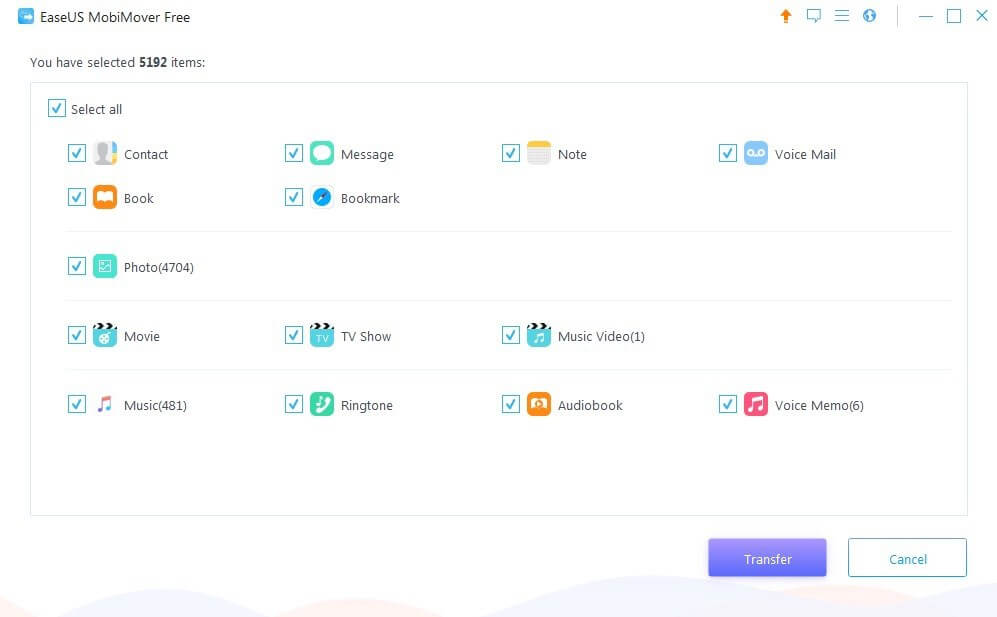 Choose the type of content you want to transfer, from contacts to voice memos. EaseUS allows selecting specific files or multiple folders at the same time. To start the process, click the Transfer button.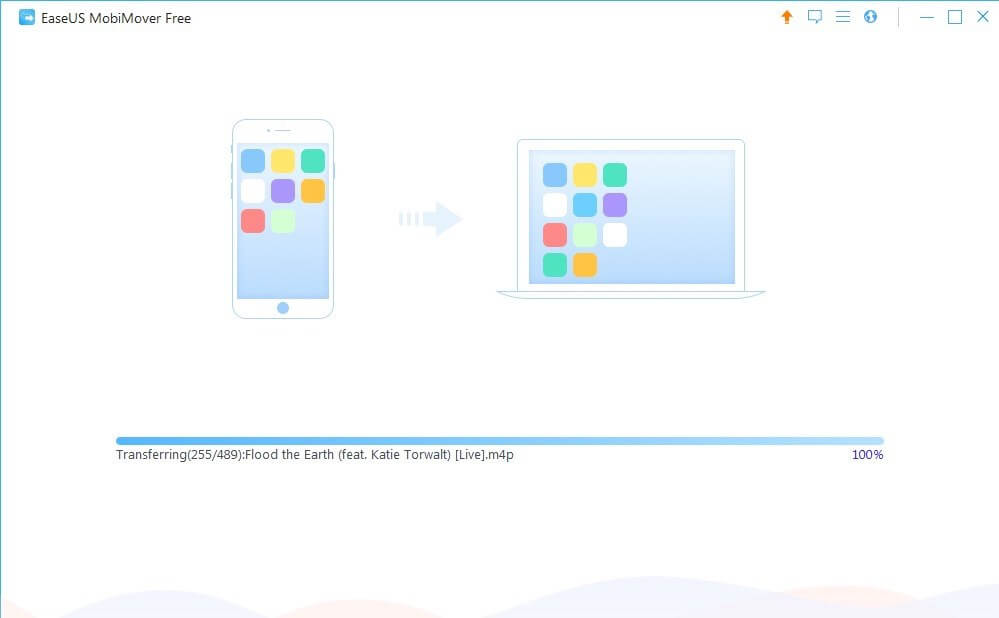 Like AnyTrans, EaseUS MobiMover also offers a video downloader feature. Just choose the device you want to save a video to, enter a link, and click the Download button. The developers promise that the app will automatically identify the format of the video and transcode it to the required one.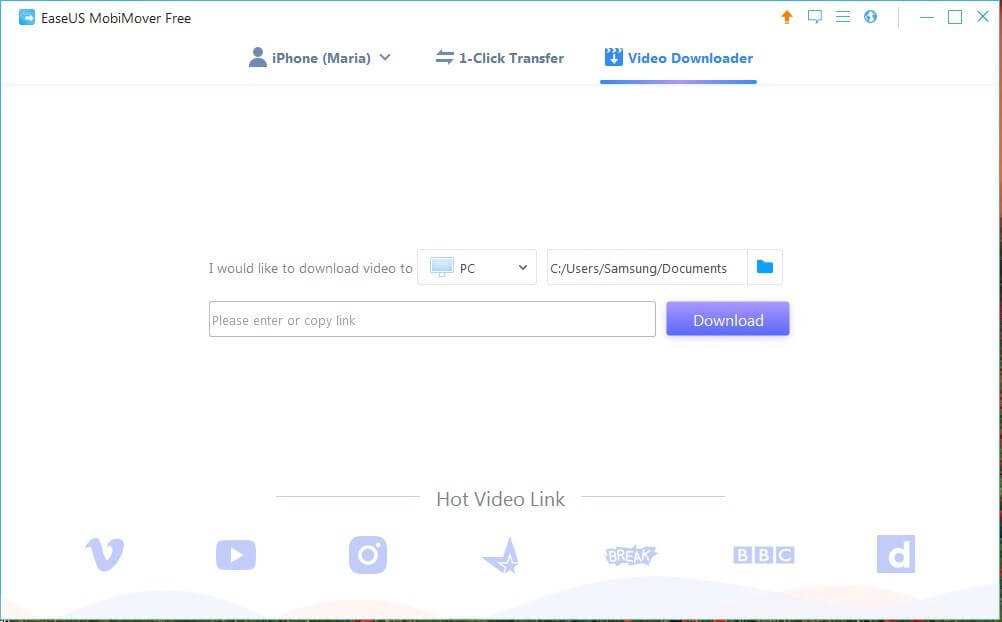 EaseUS MobiMover provides those features free of charge. However, it also offers a paid version, EaseUS MobiMover Pro, which additionally offers lifetime upgrades and 24/7 technical support. There are three plans; they differ by the number of operated computers. The price starts from $49.95 for Mac and $39.95 for Windows. There's a money-back guarantee within 30 days of purchase.
Best iPhone Manager: The Paid Competition
Dr.Fone Transfer (Windows/Mac)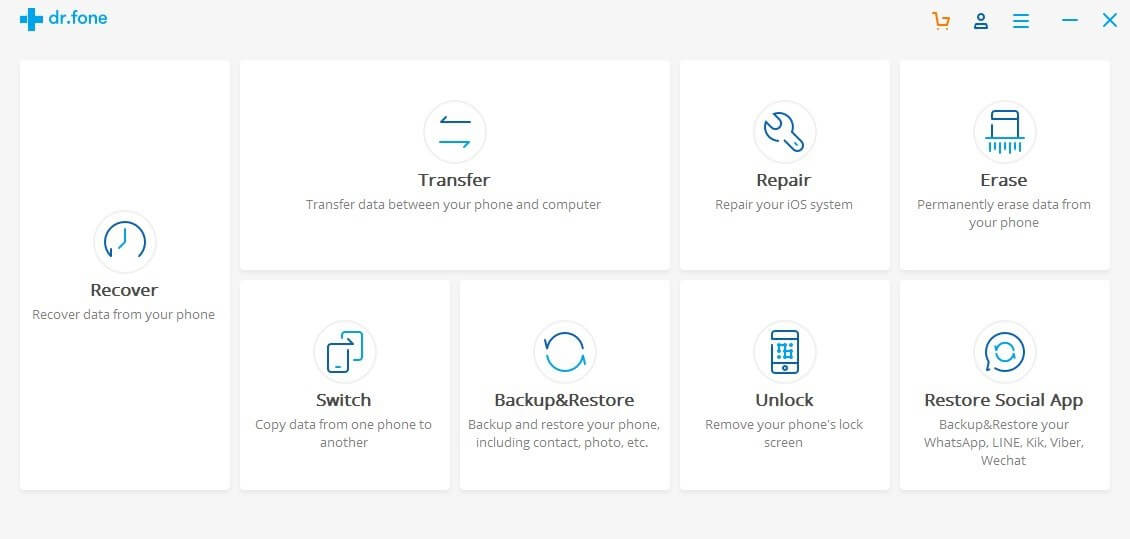 Like the other programs listed above, Dr.Fone can also back up and transfer data from iOS devices. What's more, it comes with two data erasing options — a private data eraser and a full data eraser. Note that the last one will clean your device completely, and you won't be able to restore the erased files.
The unique feature of Dr.Fone is iOS Data Recovery. It's designed to fix common iPhone issues such as a white or black screen, continuous restart loop, stuck in recovery mode, etc. It's also beneficial when it comes to WhatsApp, LINE, Viber, WeChat, and KiK transfer, backup and restore. You can read more in our detailed Dr.Fone review here.
WALTR PRO (Windows/Mac)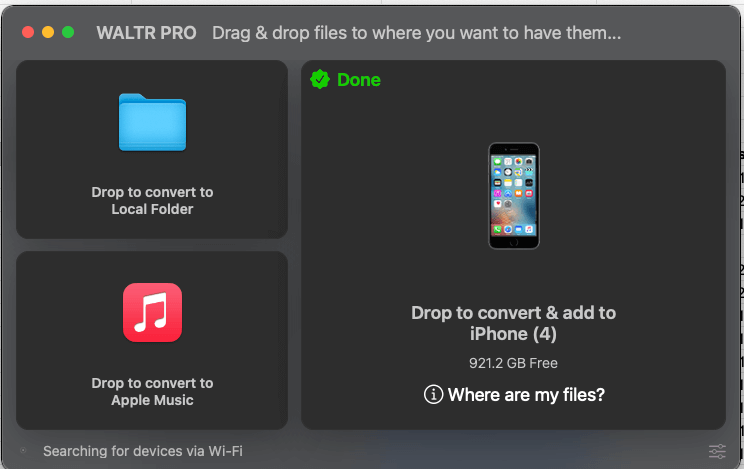 Waltr Pro (read our full review) is a wonderful program for those who want to wirelessly drag-and-drop music, videos (including 4K Ultra HD), ringtones, PDFs, and ePub and iBook files into iPhone, iPod, or iPad. Developed by the Softorino team, Waltr Pro can get any media content from your Mac/PC onto your Apple device in no time.
To start using Waltr Pro, you should register your copy by activating the 24-hour trial. or buy a license key for unlimited usage. To request the trial version, enter your email, and you'll immediately get a personal activation key.
Note that you'll have only 24 hours to test the program. If you decide to proceed with using Waltr Pro, you will need to pay $9.99 per month, which is on par with apps that offer more functionality. However, the program runs quickly, as it is entirely focused on one purpose: transferring files from your computer to the iPhone.
In addition, Waltr Pro provides a feature called Automatic Content Recognition (ACR) which can recognize content, find missing cover art, and fill up metadata, giving a rich visual for music, movies, and TV Shows.
SynciOS Data Transfer (Windows/Mac)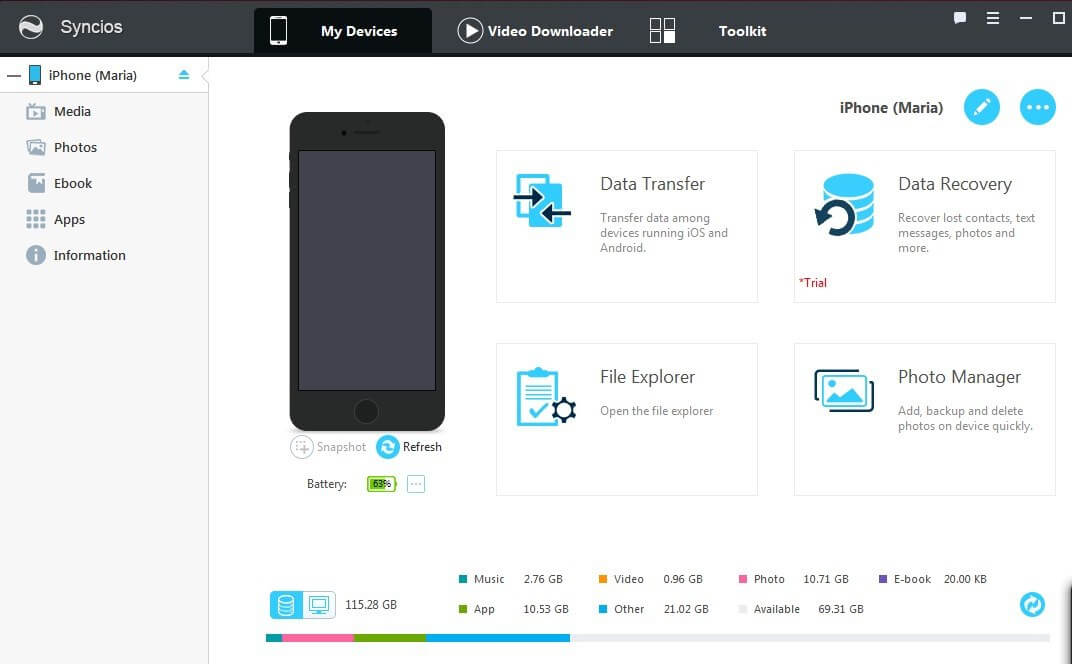 Combining iPhone management and data transfer software, Syncios can back up, edit, manage and restore iPhone media files as well as transfer them between computer and phone or between iOS/Android devices.
The app is compatible with Windows 10/8/7/Vista and macOS 10.9 or above. Besides managing data and transferring files from/to your iPhone, Syncios also offers a video downloader, video/audio converter, ringtone maker, and more.
Apart from the features listed above, Syncios allows you to back up and organize messages, contacts, notes, bookmarks, and Whatsapp messages. But it can't detect your iOS device without USB; no wireless connection feature is offered either. To use the program, you should have iTunes installed on your computer, which may be a frustration for you.
Syncios has two versions: Free and Ultimate. The free version is limited in features. If you want to make the most of the application, you'll pay $34.95 for a single lifetime license.
iExplorer (Windows/Mac)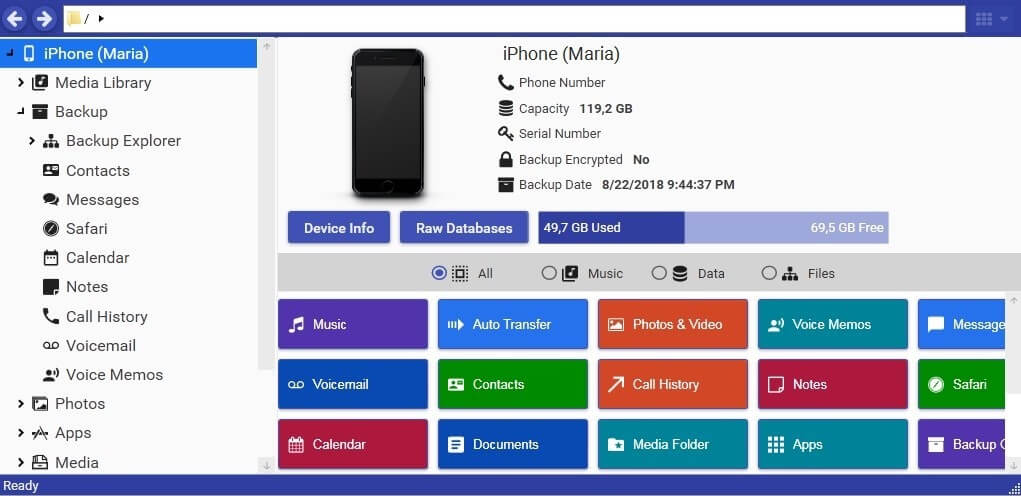 iExplorer by Macroplant is designed to transfer data between Apple devices and computers (macOS and Windows). In fact, it's like an iPhone browser that lets you manage and organize the files on your devices as if it was on a flash drive. With iExplorer, you can transfer media files to iTunes and export messages, contacts, notes, call history, voice memos, and other data directly to your computer.
Apart from having an old-fashioned design, iExplorer can't connect to devices without a USB. The app was the slowest that we tested. It even froze several times during my testing.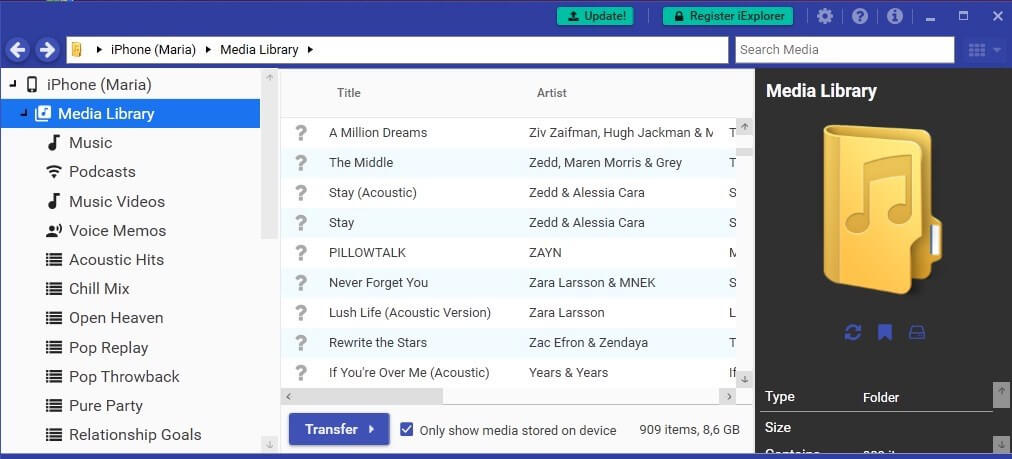 iExplorer has a free demo mode with limited functionality. To unlock all features, you'll have to purchase one of three licenses: Basic (1 license for $39.99), Universal (2 licenses for $49.99), or Family (5 licenses for $69.98).
MediaMonkey (Windows)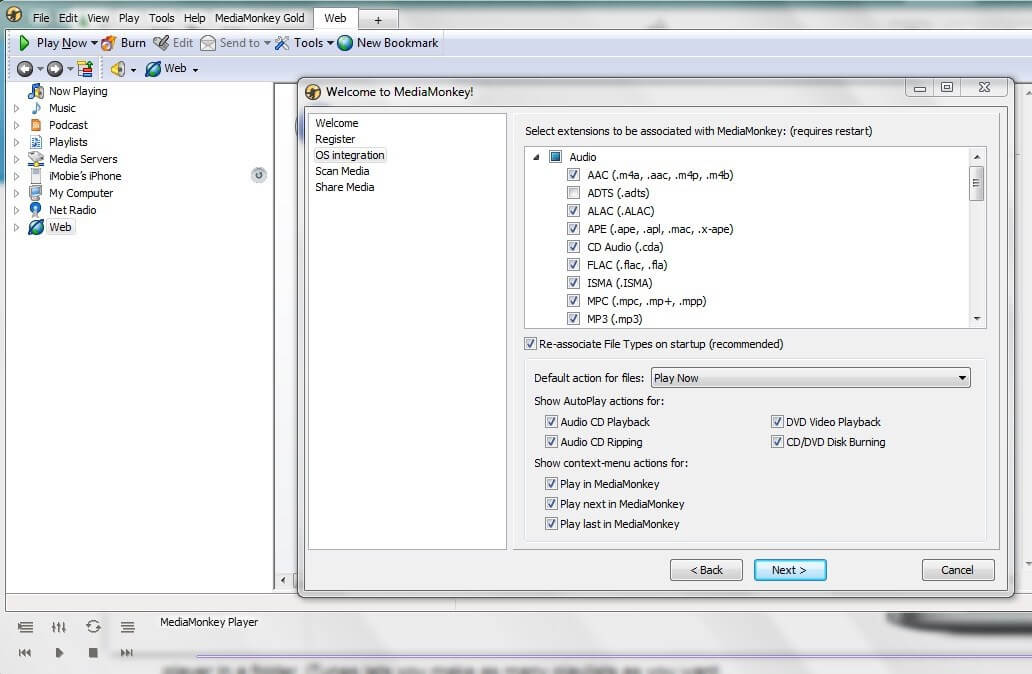 As a media management program, MediaMonkey combines several apps into one, including a multi-format player and an advanced library manager.
It's quite similar to iTunes. However, iTunes has a more attractive and user-friendly interface and access to the iTunes Store. On the other hand, MediaMonkey is more able to manage complex media libraries.
MediaMonkey is available only for Windows and can't sync with iPhone via WiFi (only Android). It's also not compatible with the latest iPhones. See the device compatibility list here.
If you decide to upgrade a free version of the MediaMonkey to the advanced Gold version, you can buy a Lifetime License for $49.95 or pay $24.95 for four upgrades.
Some Free iPhone Management Software
CopyTrans Manager (Windows)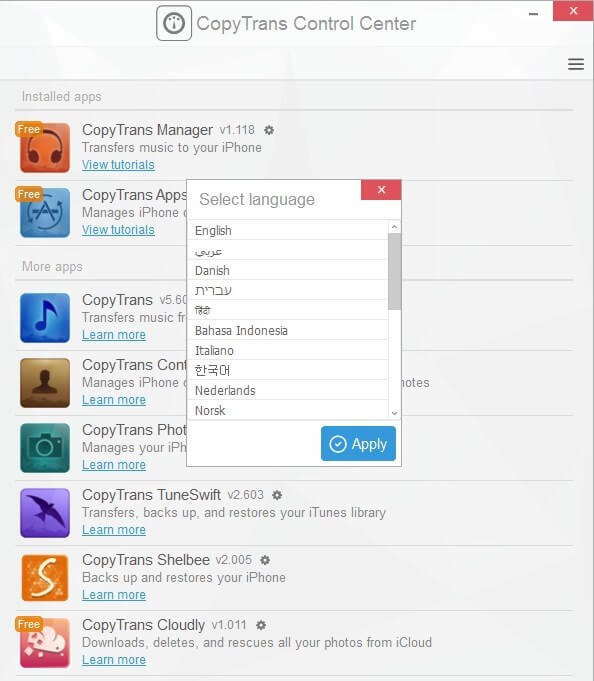 As a free alternative to the paid software above, CopyTrans Manager is a quick way to drag and drop music, podcasts, audiobooks, and ringtones from your computer directly to an Apple device.
Although CopyTrans Manager is available only for Windows, the app is fully compatible with the latest iOS. It's quick to install and takes up very little space.
When installing the program, you have to download the CopyTrans Control Center first. Note that CopyTrans Manager doesn't back up data like photos or contacts. You have to install a specialized app from the CopyTrans Control Center to perform this task.
MusicBee (Windows)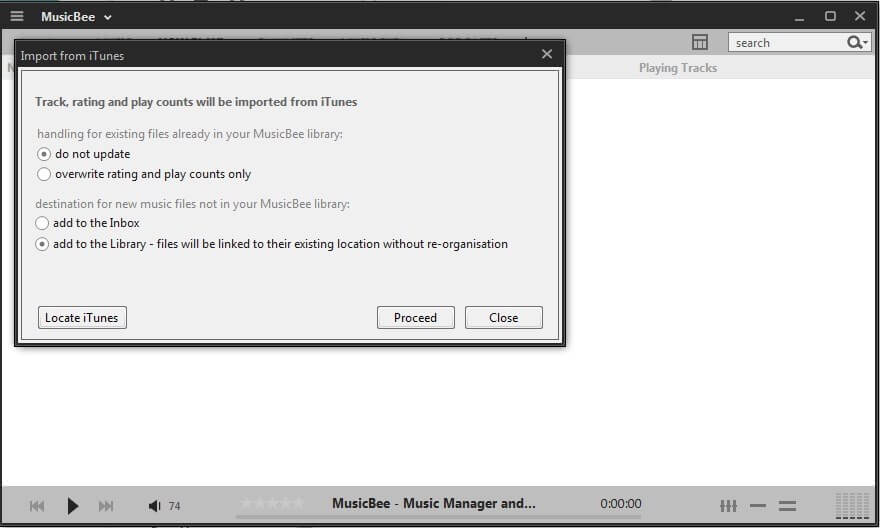 MusicBee is a music player that allows you to organize and manage your music libraries. It's available only for Windows and offers two versions — the regular desktop edition and a portable app, which can be installed in other locations such as a USB drive. I didn't play around with MusicBee very long — the program couldn't see my iPhone, even when I tried to reinstall it.
Other Things You May Want to Know
1. Data loss does happen from time to time.
You should back up your data from time to time. In fact, accidents happen. Even the newest iPhone with the latest iOS can go out of control and lose all files, so backing up your device is essential. It's just an extra copy of your iPhone data in case the original one is lost or damaged.
2. One backup is not enough.
Backing up content from your phone to a computer seems secure. But you could lose both devices on the same day. Thus, it's so important to store your iPhone data somewhere safe and separate from your PC/Mac, normally an external hard drive or remote storage server.
3. Cloud backup or storage may not be as secure as you think.
Using online backup services is practical in principle. Generally, they are user-friendly and easy to set up. Having phone data automatically copied to a server on the web sounds like a great idea; you can restore it virtually whenever and wherever you want. In addition, most cloud backup and storage providers replicate data across multiple data centers, allowing recovery when one server goes through huge hardware failures or a natural disaster.
Traps and Pitfalls
But not everything in the garden is rosy. One of the issues that you might not think about with cloud-based storage and backup services is that they are just businesses, which can unexpectedly disappear. Like every company, they have good and bad times. And if something suddenly goes wrong, your data might be at stake.
Even if you decide to use a cloud-based service from a prestigious company like Apple, Google, or Amazon, there is always a risk. For example, in 2001, Kodak opened Kodak Gallery, a platform for saving and sharing photos. But, despite its heritage and innovations, Kodak went bankrupt in 2012 and shut down its operations. Kodak Gallery was also shut down, and many photographers lost their images.
To avoid this problem, it's an excellent idea to use more than just one backup option — both online and offline (e.g., an external hard drive). This will help you keep important data safe from whatever issues may arise.
Another problem that may occur is security. Convenience and safety are always in conflict. No doubt cloud-based backup services and online storage can protect your data from being lost or damaged in a disaster. However, their availability can make them less secure, potentially opening your private data to third parties.
The best solution to this issue is to ask your provider to ensure that your files are under strict protection. Make sure that the service you use has a high set of security standards.
Also, pay attention to the pricing model of the chosen service. Usually, free online storage and backup services offer a small amount of storage space. For instance, iCloud provides 5GB of free storage for Apple users. For more space, you should buy one of their plans. When it comes to unlimited cloud storage, most of the time, it's just a marketing ploy to capture more customers.
Why? Providing unlimited storage to a rapidly-growing number of users is impossible on a technical level.
Final Words
iTunes used to be a popular media library as well as a handy iPhone manager software. You could use it to organize music, movies, TV shows, and books you have or want to purchase.
But now iTunes is gone! Rumors say iTunes is dead for several reasons: regular loss of non-purchased media after synchronization, slow user interface when working with a great amount of data, and inability to save files downloaded from the Internet to the library. So, what are you going to do instead? Use another iPhone manager software!
When it comes to iPhone transfer software, there are applications that suit every taste and budget. Not every single program will meet your need; it all depends on your personal preferences. We hope you'll find this guide useful.
Hopefully, you've found the one that works best for you. If you've tried another great iPhone manager program that's worth being featured in this review, feel free to leave a comment and let us know.