Internet security and privacy are huge issues today. Hackers are becoming more sophisticated, advertisers track your every movement, and governments worldwide are more motivated than ever to know what you do online.
You probably don't realize how visible and vulnerable you are on the web. We've written a series of articles to explain your first line of defense in Internet security: a VPN. We discuss what they are, why they're effective, how they work, and the best VPN choices.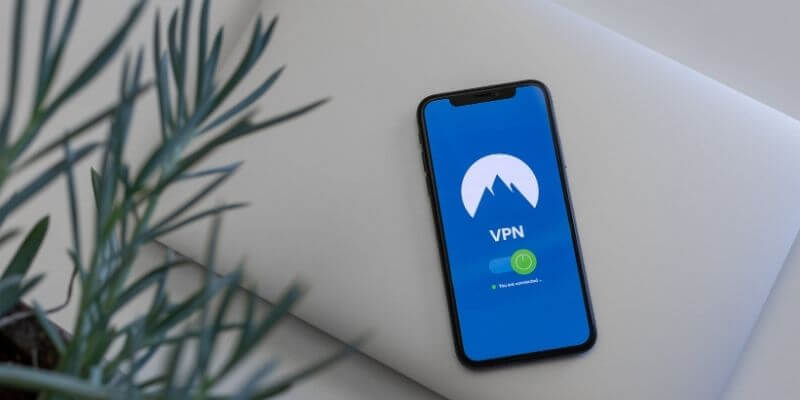 But what is a double VPN? Does it make you twice as safe? How does it work? Read on to find out.
How a VPN Works
When your device connects to a website, it sends packets of data containing your IP address and system information. Your IP address lets everyone know where on earth you're located. Most websites keep a permanent log of that information.
In addition, your Internet Service Provider logs each site you visit and how long you spend there. When you're on your work network, your employer does the same. Advertisers track your online activity to offer more relevant ads. Facebook does that, too, even if you didn't follow a Facebook link to get there. Governments and hackers might keep detailed logs of your activity.
It's like you're swimming with sharks. What do you do? A VPN is where you should start. VPNs use two techniques to protect you:
All of your traffic is encrypted from the time it leaves your computer. While your ISP and others can see you're using a VPN, they can't see the information you send or the websites you visit.
All of your traffic goes through a VPN server. The websites you visit see the IP address and location of the server, not your own.
With a VPN, advertisers can't identify or track you. Governments and hackers can't decipher your location or log your online activity. Your ISP and employer can't see the websites you visit. And because you now have a remote server's IP address, you can access content in that country that you normally couldn't.
How Double VPN Works
Double VPN adds a second layer of security for ultimate peace of mind. Not everyone needs this level of security and anonymity—a normal VPN connection offers enough privacy for daily internet use.
It chains two VPN connections together. Ideally, the two servers will be in different countries. Your data is encrypted twice: once on your computer and again on the second server.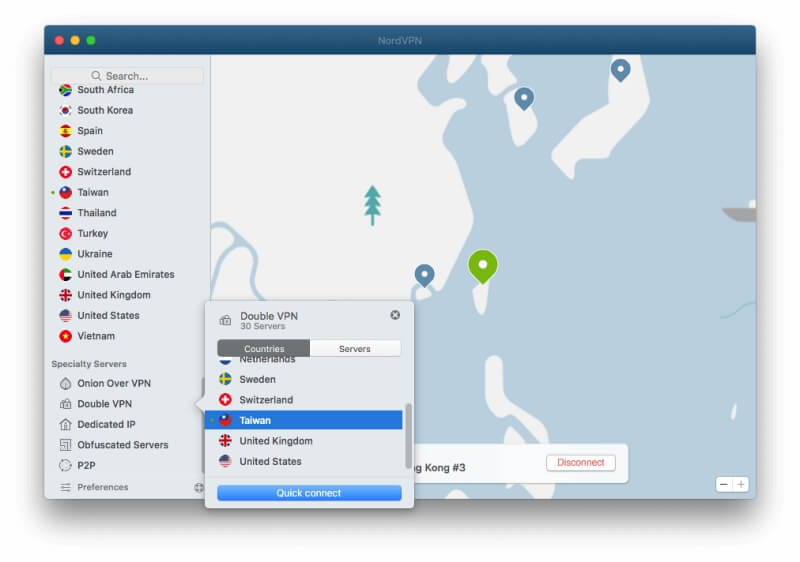 What difference does this make to your privacy and security?
The second VPN server will never know your actual IP address. It only sees the IP address of the first server. Any websites you visit will only see the IP address and location of the second server. As a result, you're far more anonymous.
Trackers will know that you're connected to a VPN server and what country it's in. BUT they'll have no idea there's a second server. As with a normal VPN connection, they won't know which websites you access.
You'll be able to access online content as if you're located in that second country.
Double encryption is overkill. Even conventional VPN encryption takes billions of years to hack using brute force.
In short, double VPN makes it much harder to track what you're up to. Users behind China's firewall could connect to the United States via a country in Africa. Anyone watching their traffic in China would only see they're connected to a server in Africa.
Why Not Use Double VPN All the Time?
That extra security sounds appealing. Why don't we just use double VPN every time we go online? It all comes down to speed. Your traffic is encrypted twice instead of once, and it passes through two servers rather than one. The result? Network congestion.
How much slower is it? That's likely to vary depending on the location of the servers. When I reviewed NordVPN, one of the few VPN services to offer double VPN, I ran some speed tests to find out.
I first tested my internet speed without using a VPN. It was 87.30 Mbps. I tested it again when connected to several of Nord's servers using "single" VPN. The fastest speed I achieved was 70.22 Mbps, the slowest 3.91, and the average 22.75.
I then connected using double VPN and ran a final speed test. This time it was just 3.71 Mbps.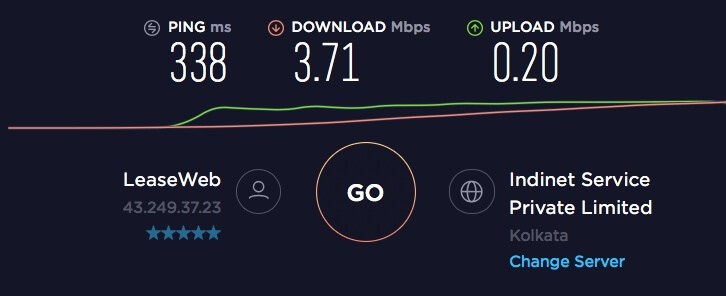 The extra overhead of double VPN drastically reduces your connection speed, but it also makes it extremely difficult for anyone to track or identify you.
Whenever security and anonymity are the priorities, those advantages outweigh the disadvantage of a slower connection. For normal internet use, enjoy the faster speed of a normal VPN connection.
So What Should You Do?
In most cases, a normal VPN is all you need to protect online privacy and security. Your traffic is encrypted and passes through a VPN server. That means no one can see the information you send, the websites you visit, your real identity, or your location.
That is, no one except the VPN service you use—so choose one that you trust. That's an important decision, so we've written several articles to help you choose wisely:
But there are times you might choose increased security and anonymity over connection speed. Those who live in countries that censor the internet may want to avoid government surveillance.
Political activists would prefer that their online activities not be tracked by authorities. Journalists need to protect their sources. Perhaps you just feel strongly about security.
How do you get double VPN? You sign up for a VPN service that offers it. Two great options are NordVPN and Surfshark.