Do you need to create PDF documents on your Mac? The Portable Document Format (PDF) was designed as a way to distribute information electronically while retaining the original formatting and page layout. Your document should look the same on any computer, which makes it perfect for sharing content you need to look right.
The problem is that while anyone can read a PDF using Adobe's free Acrobat Reader, you need Adobe Acrobat Pro to create PDFs, and it's incredibly expensive.
The good news is that Nitro PDF is just half the price, and includes most of the features you need in an easy-to-use package. It's an incredibly popular PDF editor for Windows, but unfortunately, it's not available for Mac.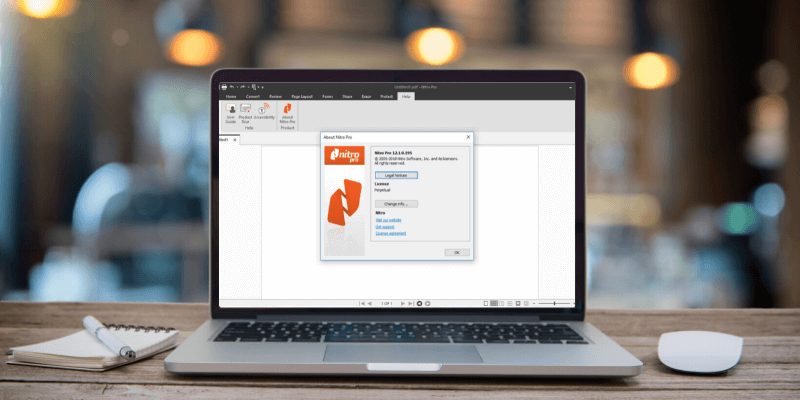 What can the Apple user do? Read on for a list of capable alternatives to Nitro PDF.
What Can Nitro PDF Do for Windows Users?
But first, what's all the fuss about? What does Nitro PDF do for those Windows users?
Nitro PDF can create PDF documents from scratch, or by converting an existing document, say a Word or Excel file. It can convert scanned documents into PDF. That's useful because Portable Document Format is the closest thing we have to digital paper. Optical Character Recognition (OCR) will recognize the text in the scanned image, making your PDFs searchable.
Nitro PDF allows you to edit PDFs. You'll never think of a PDF being read-only again. Add and change the text, copy new content from a Word document, move an image around or switch it for another, add and rearrange pages, and permanently redact text. It also lets you mark up and annotate PDFs for your own reference and study, and when collaborating with others. Highlight points of interest, scribble notes, give feedback, and sketch ideas. All annotations are trackable to allow version control.
You can also use Nitro PDF to create PDF forms. These are a common way of conducting business. They allow your customers to access important forms online and fill them inconveniently. Nitro Pro can create fillable forms from scratch or by converting one you created in another app, say Word or Excel. These can be easily filled in by others digitally using a standard PDF reader and even allow you to collect electronic signatures.
Nitro PDF allows you to convert PDFs into other file formats. It can convert the files one at a time or entire collections, retaining the layout and formatting. Microsoft Office formats are supported, as are popular CAD (Computer-Aided Design) formats.
7 Nitro PDF Alternatives for Mac Users
1. PDFelement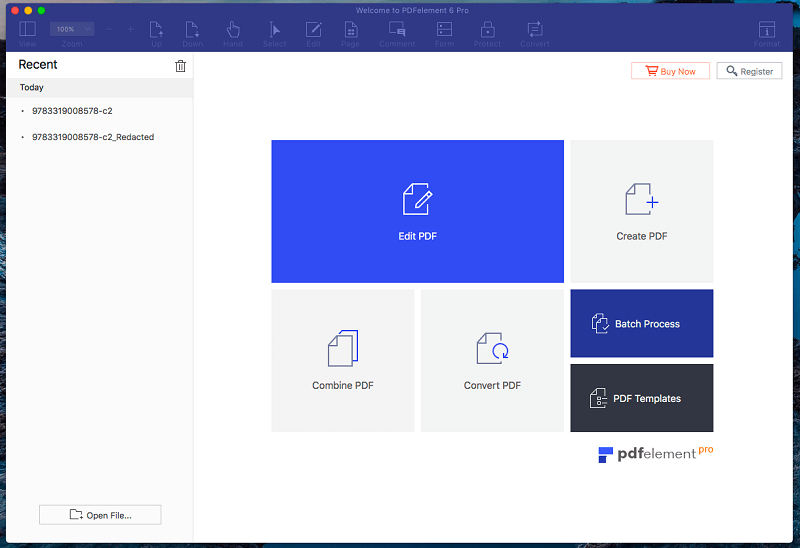 PDFelement makes it easy to create, edit, markup, and convert PDF files. The app feels capable, stable, and surprisingly easy to use. It achieved a good balance between cost, ease of use, and a comprehensive feature set.
Most users will get by with the features of the Standard version (from $79), while the Professional version (from $129) is even more capable. Read our full PDFelement review.
2. PDF Expert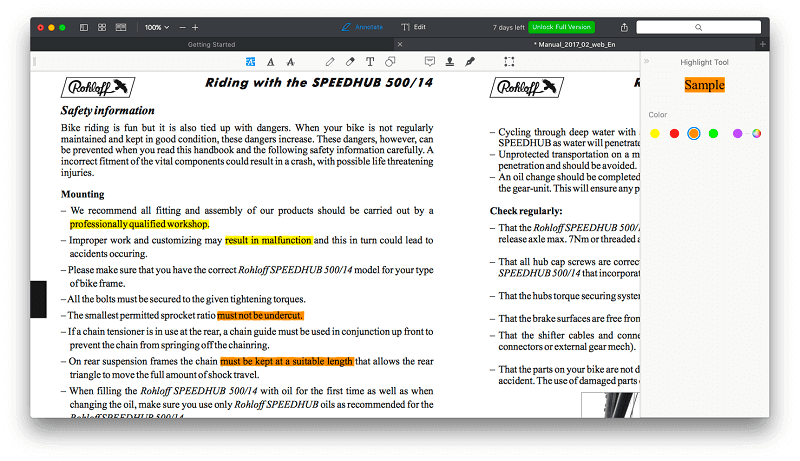 If you value speed and ease of use over a comprehensive feature set, then I recommend PDF Expert. It's the fastest and most intuitive app I tried while retaining the basic PDF markup and editing features most people need. Its annotation tools allow you to highlight, take notes, and doodle, and its editing tools allow you to make corrections to the text, and change or adjust images.
PDF Expert costs $79.99. Read our full PDF Expert review to learn more.
3. Smile PDFpen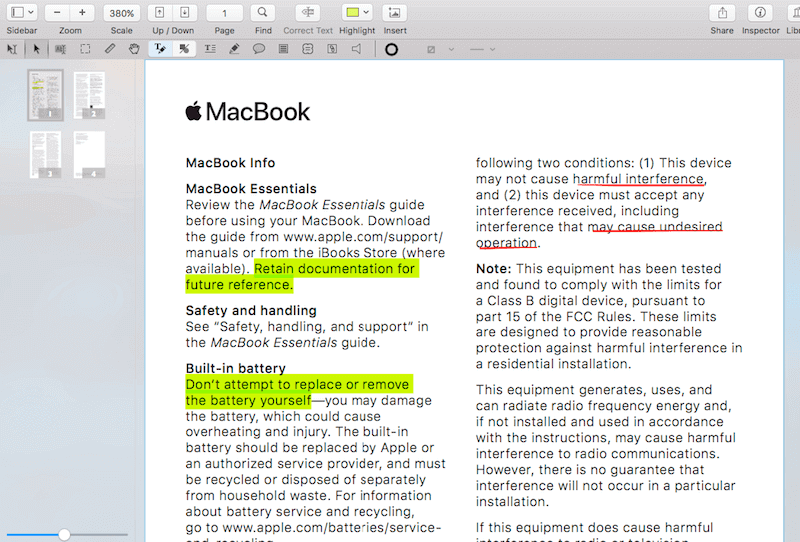 PDFpen is a popular Mac-only PDF editor and offers the features most people need in an attractive interface. I enjoyed using the app, but it's not quite as responsive as PDF Expert, not quite as powerful as PDFelement, and costs more than both. But it's certainly a strong, reliable option for Mac users.
The standard version of PDFpen for Mac costs $74.95 and provides the basic features. If you need to create PDF forms or value more export options, consider the Pro version, which costs $124.95. Read our full PDFpen review.
4. Able2Extract Professional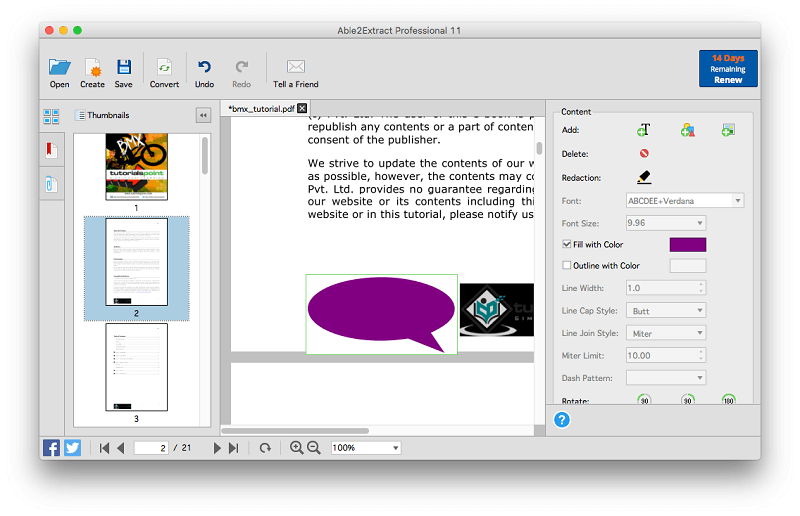 Able2Extract Professional is all about converting PDFs to other formats. While it's able to edit and markup PDFs (but not as well as other PDF editors), its real strength lies in powerful PDF export and conversion. It's able to export a PDF to Word, Excel, OpenOffice, CSV, AutoCAD, and more, and the exports are very high quality, retaining the original formatting and layout of the PDF.
Being the best-in-class at PDF conversion, the app isn't cheap, costing $149.99 for a license. But if you're only converting files for a limited time, the app's $34.95 monthly subscription is definitely worth looking at. Read our full Able2Extract review.
5. ABBYY FineReader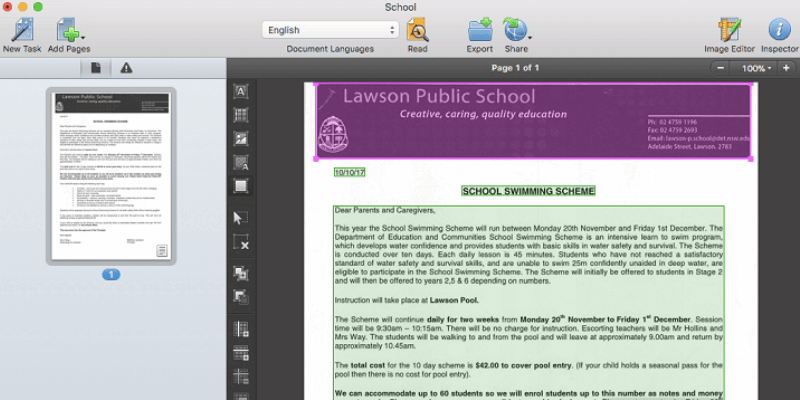 ABBYY FineReader is a well-known PDF editor for Mac and Windows and has been around for quite a while. The company started developing its own OCR technology in 1989, and it's widely held to be the best in the business. If your priority is to accurately recognize text in scanned documents, FineReader is your best option, and many languages other than English are supported.
Being the best-in-class at PDF conversion, the app isn't cheap, costing $149.99 for a license. But if you're only converting files for a limited time, the app's $34.95 monthly subscription is definitely worth looking at. Apple users should be aware that the Mac version lags behind the Windows version by several versions, and lacks many of the latest features. Read our full ABBYY FineReader review.
6. Adobe Acrobat DC Pro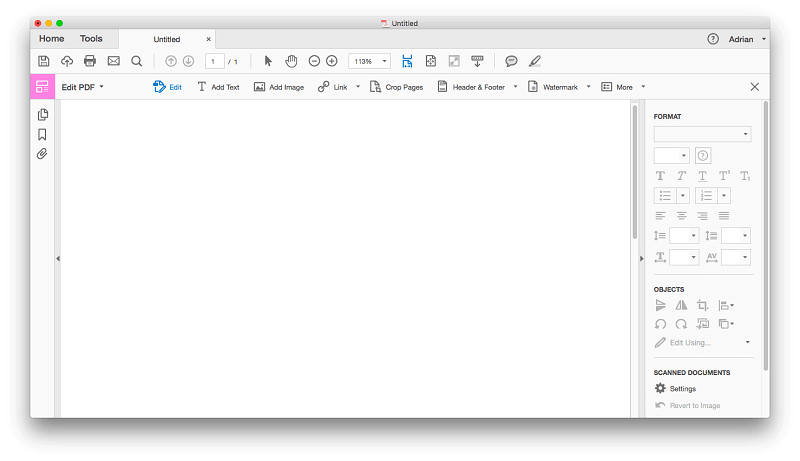 If you're a Creative Cloud subscriber, chances are you're already paying for Adobe Acrobat DC Pro, the industry-standard PDF editing program created by the company that invented the format. It's designed for those who need the most comprehensive feature set, and are willing to commit to learning how the program works.
But if you're not an Adobe subscriber, all of that power comes at a price: subscriptions cost at least $179.88/year. Read our full Acrobat Pro review.
7. Apple Preview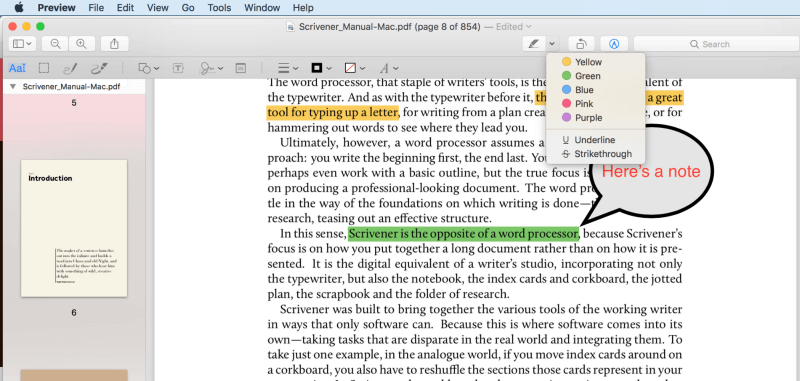 Apple's Preview app also allows you to mark up your PDF documents, fill in forms, and sign them. The Markup toolbar includes icons for sketching, drawing, adding shapes, typing text, adding signatures, and adding pop-up notes.
Conclusion
There are plenty of alternatives to Nitro PDF for Mac users wanting to create their own PDF documents. We believe that the best PDF editor is PDFelement. It's easy to use, offers a choice of versions with different capabilities, and is significantly cheaper than Nitro PDF.
But that's not your only option. Those who value a simpler app should consider PDF Expert, the fastest and most intuitive PDF editor I've used.
Or, if your priority is Optical Character Recognition (OCR), ABBYY FineReader produces the best results, and the app with the most flexible export options is Able2Extract Professional.
Only you know which app will best meet your needs. Read our Best PDF Editor roundup and create a shortlist, then download the trial versions to evaluate them for yourself.