How do you share an important document online? Many people choose to use a PDF, which is useful for sharing business documents that are not intended to be edited. It's the closest thing to electronic paper and is used widely for making documents available over the net, such as user manuals, forms, magazines, and ebooks.
Fortunately, Adobe's Acrobat Reader is available as a free download for most operating systems (Windows, macOS, etc.), so almost anyone can read a PDF. But what if you need to edit or create a PDF?
Then you'll need Adobe's other Acrobat product, Adobe Acrobat Pro, and that will cost you close to $200 each year. That cost may be justified if the software's making you money, but for the casual user, it's way too expensive and also difficult to use.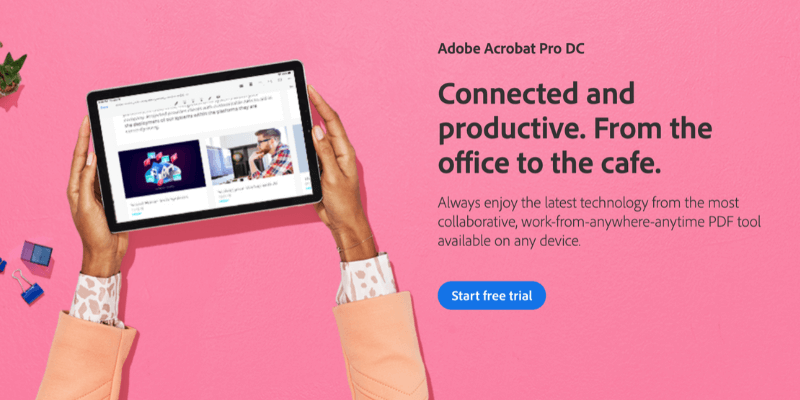 Is there an affordable alternative to Acrobat Pro? The short answer is "Yes". There's a wide range of PDF editors available at a number of price points. And that's a good thing because the needs of individuals vary.
Depending on where you are on the spectrum, you may be looking for software with all the bells and whistles, or something that's easy to use. You may want a simple, inexpensive app, or a tool that's the best in the business.
Adobe Acrobat Pro is the most powerful PDF tool you can buy—after all, Adobe invented the format. It's not cheap, and it's not easy to use, but it will do everything you could ever want to do with a PDF. But if your needs are simpler, read on for some worthwhile alternatives.
The Best Acrobat Alternatives for Home Users
1. PDFelement (Windows & macOS)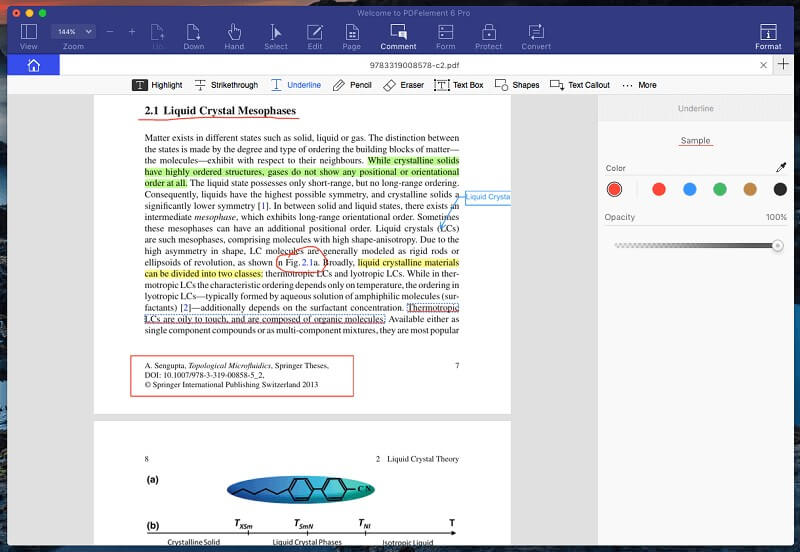 PDFelement for Mac and Windows (Standard $79, Pro from $129) makes it easy to create, edit, markup and convert PDF files. In our best PDF editor roundup, we named it the best choice for most people.
It's one of the most affordable PDF editors, as well as one of the most capable and usable. It allows you to edit whole blocks of text, add and resize images, rearrange and delete pages, and create forms. Read our full PDFelement review here.
2. PDF Expert (macOS)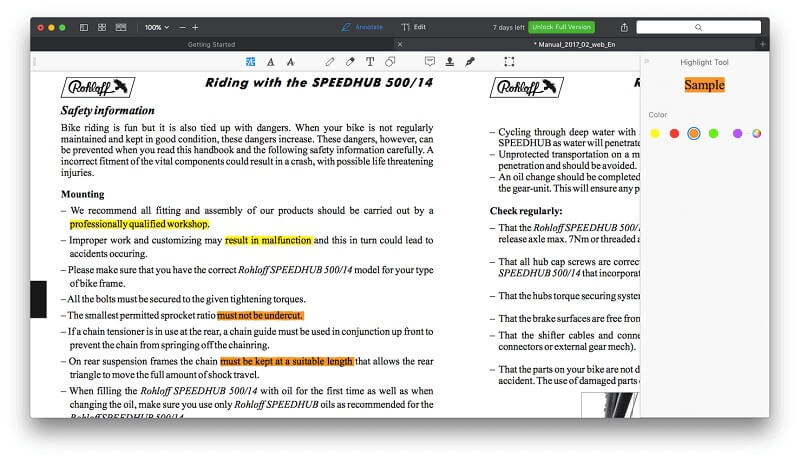 PDF Expert ($79.99) is another affordable app that's quick and easy to use. It's the fastest and most intuitive app I tried while offering the basic PDF markup and editing features most people need. Its annotation tools allow you to highlight, take notes, and doodle and its editing tools allow you to make corrections to the text, and change or adjust images.
It's a good choice for those looking for a basic app but doesn't compare with PDFelement in terms of power. Read our full PDF Expert review for more.
3. PDFpen (macOS)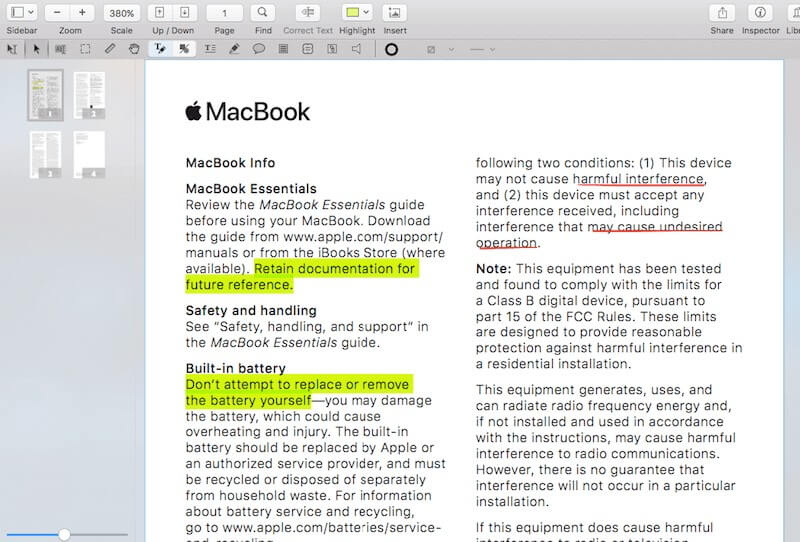 PDFpen for Mac ($74.95, Pro $129.95) is a popular PDF editor that offers the essential features in an attractive interface. It's not as powerful as PDFelement and costs more, but it's a solid choice for Apple users. PDFpen offers markup and editing tools and performs optical character recognition on imported scanned files.
Read our full PDFpen review to learn more.
4. Able2Extract Professional (Windows, macOS & Linux)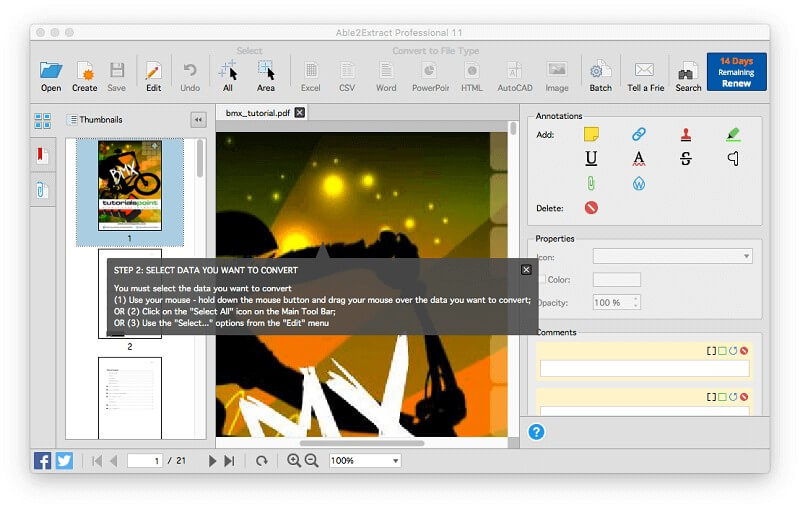 Able2Extract Pro ($149.95, $34.95 for 30 days) has powerful PDF export and conversion tools. While it's also able to edit and markup PDFs, it's not as capable as the other apps. Able2Extract is able to export a PDF to Word, Excel, OpenOffice, CSV, AutoCAD and more, and the exports are very high quality, faithfully retaining the original layout and formatting.
While expensive, you can subscribe one month at a time if you only need it for a short project. Read our full review here.
5. ABBY FineReader (Windows & macOS)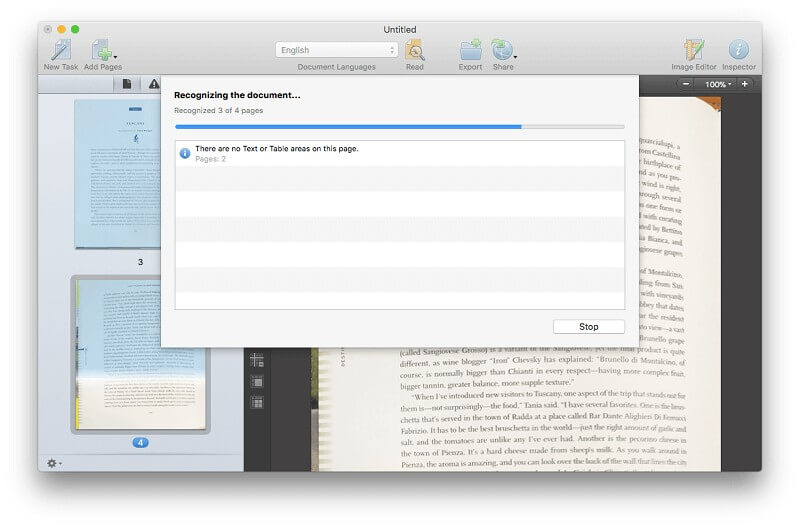 ABBY FineReader has a long history. The company uses its own highly accurate optical character recognition (OCR) technology that was developed back in 1989. It's widely held to be the best in the business.
If your priority is to accurately recognize text in scanned documents, FineReader is your best option, and many languages are supported. Mac users should be aware that their version lags the Windows version by several versions. Read our full review here.
6. Apple Preview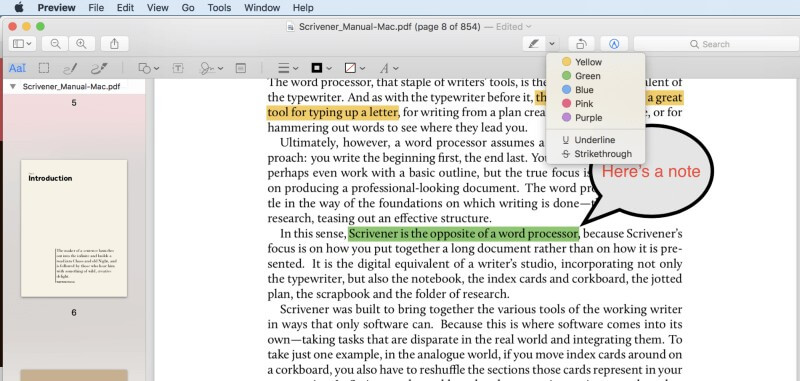 Apple Preview (free) allows you to mark up your PDF documents, fill in forms, and sign them. The Markup toolbar includes icons for sketching, drawing, adding shapes, typing text, adding signatures, and adding pop-up notes.
Final Verdict
Adobe Acrobat Pro is the most powerful PDF software available, but that power comes at a price both in terms of money and a learning curve. For many users, the power you get for the price makes it a worthy investment that will repay itself many times over.
But for more casual users, a more affordable program that's easier to use is welcome. We recommend PDFelement if you value functionality. It's available for both Mac and Windows and contains many of Acrobat Pro's features in a more usable package.
For Mac users looking for an easy-to-use application, we recommend PDF Expert and PDFpen. These apps are a delight to use and do the basics well. Or you could start by mastering macOS's built-in Preview app, which contains a number of helpful markup tools.
Finally, there are two apps that are designed to do specific jobs well. If you need to convert your PDFs to an editable format, say a Microsoft Word or Excel file, then Able2Extract is the best app for you. And if you need a good OCR (optical character recognition) solution, ABBYY FineReader is the best there is.