Ventura is the latest release of Apple's famed macOS. With all of the new features, you may be tempted to upgrade. But can you upgrade if you own an older Mac—and should you?
I'm Tyler Von Harz, a Mac technician and owner of a store specializing in Mac repairs. After 10+ years of working with Macs, I've seen almost everything regarding macOS.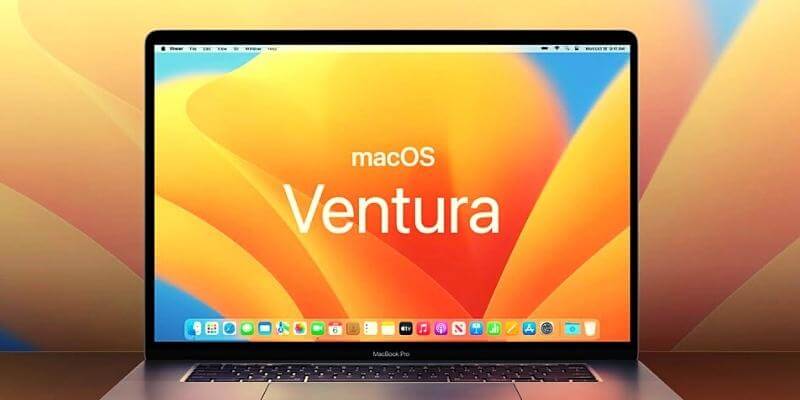 In this article, I will explain some of the most helpful new features in macOS Ventura and if it is worth upgrading your Mac. Additionally, we'll look at which Macs are compatible with the new OS and which ones are too old.
What is New in macOS Ventura?
Ventura is the latest operating system from Apple, with the official launch expected to be in October 2022. While Apple typically releases a new desktop OS every year, this time is no different. With the release of macOS Monterey now a distant memory, it is time to start looking forward to the next desktop operating system from Apple.
Though not everything is known about what will be included in the official release of macOS Ventura, there are a few key features that we're expecting. The first is a Stage Manager feature for organizing your apps and windows.
Another feature we're looking forward to is the Continuity Camera, which will allow you to use your iPhone as a webcam for your Mac. Coupled with the fantastic quality of an iPhone camera, you can turn your Mac into a recording and photo studio.
Besides that, we're also expecting minor updates to Safari and Mail and enhanced functionality in the built-in Messages app. Overall, macOS Ventura is bringing a lot of exciting new features (source).
What Macs Can Get Ventura?
Not all Macs are created equal, and Apple is imposing a strict cut-off for compatibility. If your Mac is over a certain age, it won't be possible to run Ventura without getting a newer system. Still, it helps to know in advance if you'll need to replace your Mac.
Luckily, Apple has provided a list of Macs that it will support in the coming Ventura update. Unfortunately, all Macs older than 2017 cannot run macOS Ventura at all. As we can see from Apple's official list of supported Macs, you will need a system under 5 years old:
iMac (2017 and later)
MacBook Pro (2017 and later)
MacBook Air (2018 and later)
MacBook (2017 and later)
Mac Pro (2019 and later)
iMac Pro
Mac mini (2018 and later)
What if I Can't Upgrade to Ventura?
If you still have a functioning Mac, you don't need to upgrade to keep using it. While you won't be able to enjoy the latest features, your Mac should keep working fine. Additionally, older operating systems still receive security updates.
Should I Upgrade to Ventura?
If you're using an older Mac, you simply won't be able to run Ventura. Are you really missing anything, though? Since it doesn't look like Apple has added a lot of new functionality, it is a mystery why they would drop support on older Macs.
That said, you're not missing out on groundbreaking innovations by using an older OS. If you're still using macOS Monterey, Big Sur, or even Catalina, your Mac will continue to function fine. 
Furthermore, an older operating system may run better on an older Mac. Since software tends to get bogged down with updates over time, it can be beneficial to keep your older Mac running an original OS like Catalina.
Closing Thoughts
Overall, the newest operating system from Apple looks like a winner. Although we haven't seen any official benchmarks yet, it is safe to say that macOS Ventura is adding some desirable features, like Continuity Camera and Stage Manager.
If you've been waiting on a new OS to upgrade your Mac, now may be a perfect time. However, you'll need to keep in mind that macOS Ventura will only run on Macs dated 2017 or later. If you use an older Mac, it is best to stay with an older operating system.