If you are looking to create a business card to use for your business ventures, you can search for the business card template on the Canva platform. Click on the different elements to personalize it and from there you can either download it to print from your device or order cards from the Canva website directly!
Hello! My name is Kerry, and I am an artist who has been using Canva for years (for personal projects and business ventures). I thoroughly enjoy the platform because it has so many customizable templates that save loads of time when you want to create designs to be used for whatever journey you are on!  
In this post, I'll explain how you can create and print your own personalized business cards on Canva. This is a valuable tool to learn as you can ensure that your business cards match your brand and can save you money by creating them yourself.
Are you ready to get started on this project? It won't take long to learn how to create business cards, so let's get to it!
Key Takeaways
Search for the business card template in the Canva library to find premade designs that you can customize to meet your needs.
You can download your business cards to a device to print them directly on a home or business printer. You can also save them to an external drive and print them from a print shop or UPS store.
If you want to order your business cards directly from Canva to be delivered to your residence, simply click on the "Print business cards" tab and fill in the specifications to place your order.
Why Create Your Own Business Cards
When you give someone your business card, you are not just providing contact information for yourself and your business, but nowadays, you are also representing a brand. While people can customize what they want to include in their business cards, you will mainly see an individual's name, phone number, email address, website, and social media handles.
Business cards are usually one of the first touchpoints and impressions of a business, so it is important that you are able to convey your brand through that one tiny piece of cardstock! Especially if you are interested in expanding your network or growing a business, you want to make sure that it is eye-catching and quick to read.
How to Create and Print Business Cards on Canva
It is actually very simple to create your own business card on Canva as there are many premade templates that you can use and customize with your own information. (You can of course also choose the blank business card template and build yours from scratch too!)
Follow these steps to learn how to create and print your business cards from Canva:
Step 1: First log into Canva using your normal credentials. Once you are in and on the home screen, go to the search bar and type in "business cards" and click search.
Step 2: You will be brought to a page where all of the premade templates for business cards will be displayed. Scroll through the various options to find the style that best fits your vibe (or closest to it because you can always change the colors and customizations later!).

Remember that any template or element on Canva with a little crown attached to it means you can only get access to that piece if you have a paid subscription account, such as Canva Pro or Canva for Teams.
Step 3: Click on the template that you want to use, and it will open a new window with your business card template. Here you can click on the various elements and text boxes to edit them and include your business or personal information that you want to include on the card.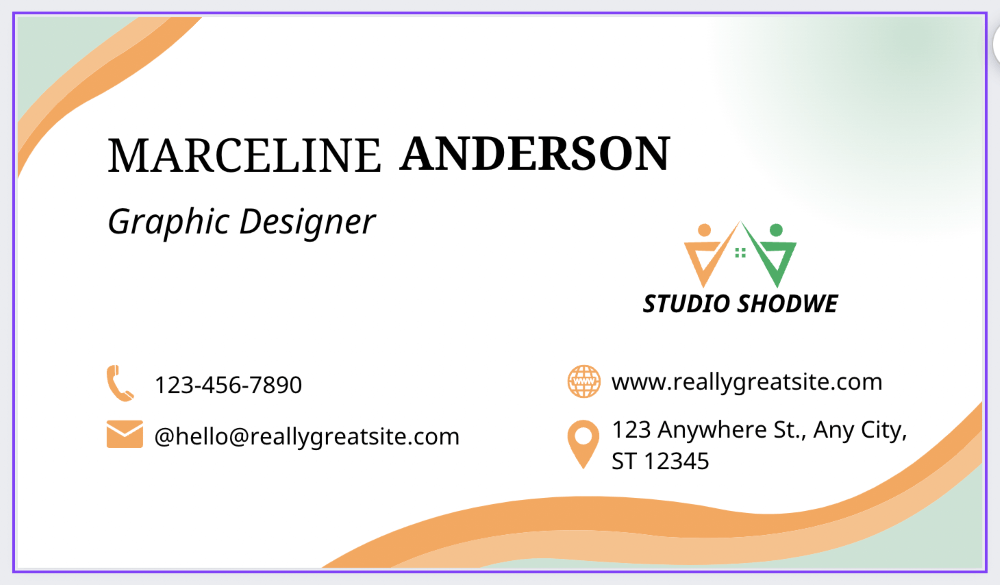 If you are designing both the front and back sides of the business card, you will see the different pages at the bottom of your canvas.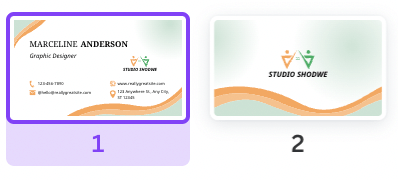 Step 4: You can also use the main toolbox that is located on the left side of the screen to search for and include other elements and graphics to add to your business card. You can also click on the text boxes to edit the font, color, and size of the information that is included.
When you are ready to save your business card, you have two choices when it comes to the next steps. You can either download the file and save it to your device so that you can print it on your own or bring the file to a print shop.
The other option is to order your business cards directly from the Canva website to be delivered to your residence.
Step 5: If you want to save the business card to your device, navigate to the top right corner of the canvas where you will see a Share button. Click on it and then you will see a drop-down menu with file options.
Choose the one that you want (PNG or PDF work well for this type of project) and then click the Download button so that it saves on your device.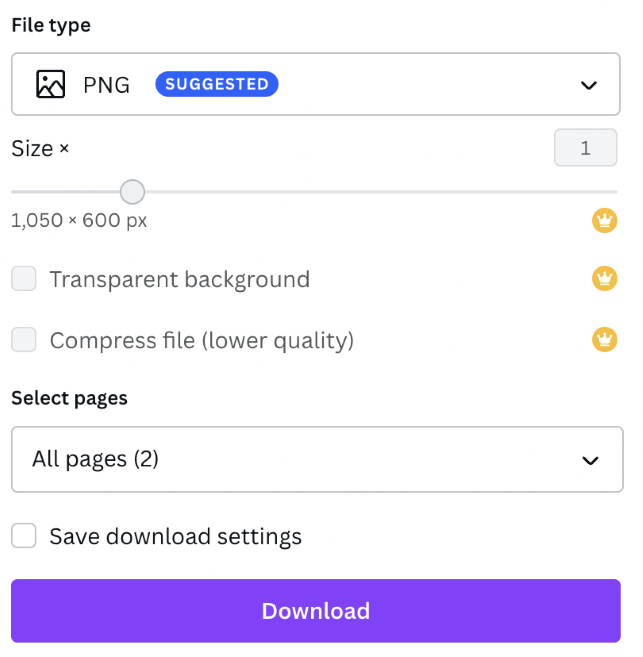 Step 6: If you want to order business cards from the website, next to the Share button, you will see an option that is labeled Print Business Cards.

Click on it and a drop-down menu will appear where you can customize the type of paper and amount of business cards that you want to order.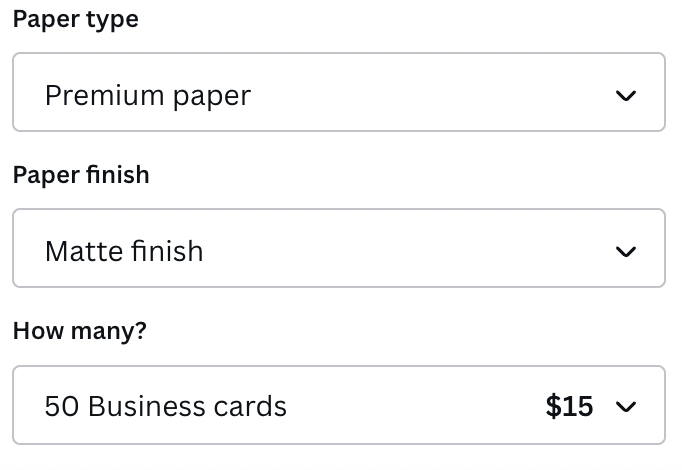 Once you are satisfied with your choices, click the Continue button and add the business cards to your cart or Checkout directly from there. Add in your credit card information and delivery address and you are good to go!
Final Thoughts
Canva offers a solid option when it comes to designing your own business cards. It is a great option for those who want to play around with designs or save money by creating them yourself instead of asking a business to design one for you and your business.
Have you ever tried creating a business card on Canva or utilized their print and delivery service for this product Have you found that this a good option for designing professional business cards? We would love to hear your thoughts surrounding this topic, so please share them in the comment section down below!