Start your mandala by tapping on the Actions tool (wrench icon) and switch your Drawing Guide toggle to on. Then select the Edit Drawing Guide and choose the Symmetry tool. In your Guide Options select Radial with Assisted Drawing.
I'm Carolyn and I've been using Procreate to run my digital illustration business for over three years. As I spend most of my time working on the app, I have extensive knowledge of every feature it has to offer and all of the amazing options the user can create with each.
Creating your own mandala on Procreate is one of my all-time favorite features of this app and it's purely because of how enjoyable it truly can be. It can be a quick and easy process that results in extremely bold and beautiful designs.
Ready to make a beautiful mandala? Let me show you how.
Key Takeaways
To create a mandala, you need to turn on your Radial setting in your Drawing Guide.
Mandalas can be used for a variety of things such as coloring books, posters, and symmetrical designs like spiderwebs.
Certain shapes and designs look more striking when drawing your mandala.
This is a great project for beginners to build confidence and create some cool imagery whilst learning about the app.
How to Make a Mandala on Procreate (4 Steps)
Because of the complex detail in a mandala, most users shy away from creating them as they look more difficult to create than they are. But today I will set the record straight and show you how anyone with the app can create one of these incredible designs in four easy steps:
Step 1: In your canvas, open the Actions tool (wrench icon) and open the Canvas menu. Slide your Drawing Guide toggle to on and then tap on Edit Drawing Guide.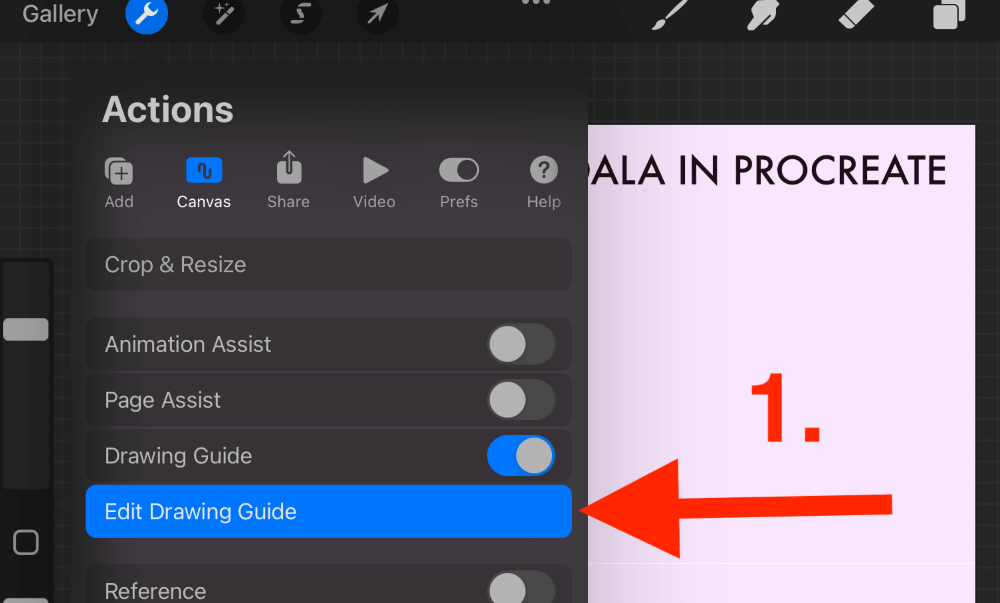 Step 2: In your Drawing Guide, select the Symmetry option. Open your Guide Options and activate the Radial setting and ensure Assisted Drawing is switched on. Once you have done this, tap on the Done button in the top right corner of the canvas.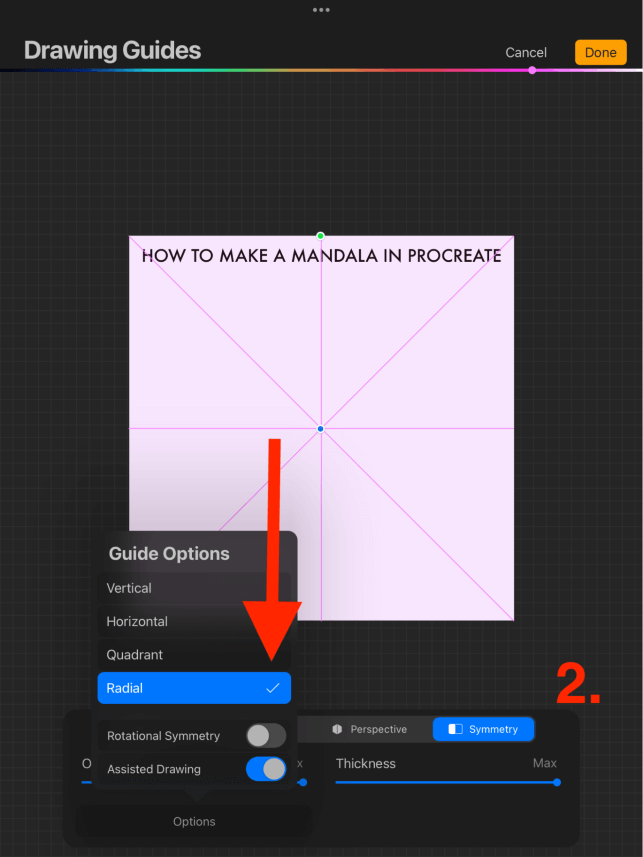 Step 3: Begin drawing your desired designs in any of the 8 segments. I like to focus on just one at a time and use multiple layers for different colors. This will repeat and mirror everything you draw in all 8 segments creating an awesome mandala effect.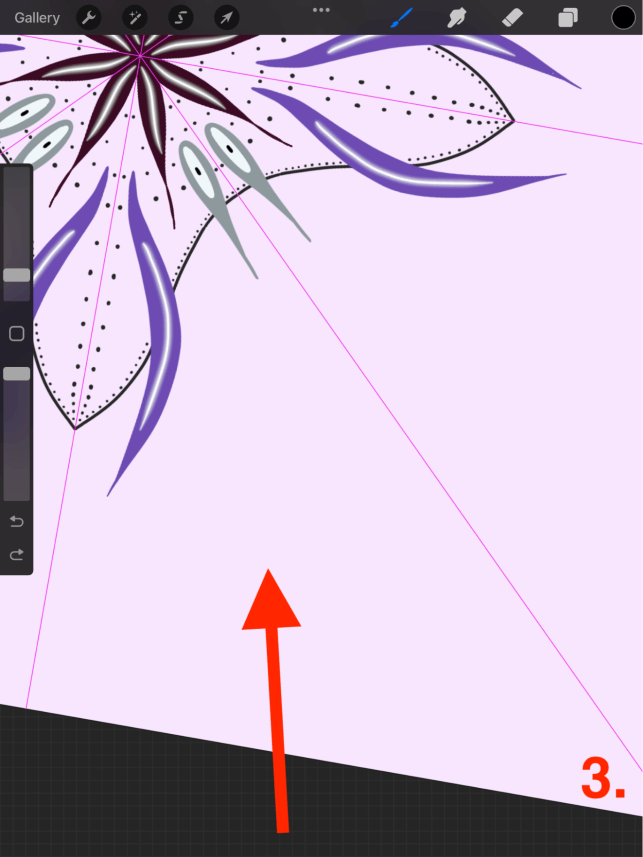 Step 4: When you have completed drawing your mandala, open your Canvas menu in the Actions tool again to turn off your Drawing Guide. You are now free to save your finished design to your device.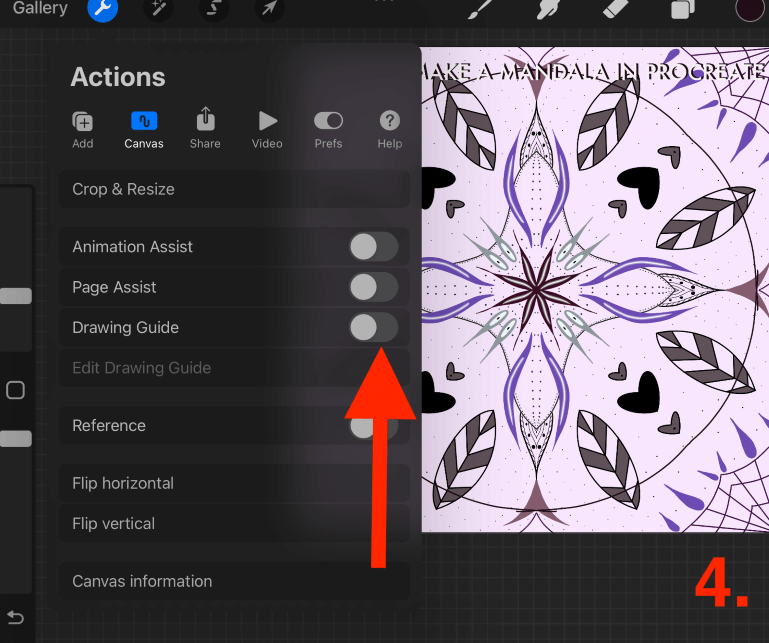 Mandala Examples
Mandalas can be used for many reasons. You often see them in adult coloring books or business logos. But personally, I like to create mandalas for pure therapeutic enjoyment and relaxation. Here are some of my favorite mandalas from other Procreate artists:
Here is a selection of mandalas available on Pinterest. I found them by searching for a digital mandala on the site.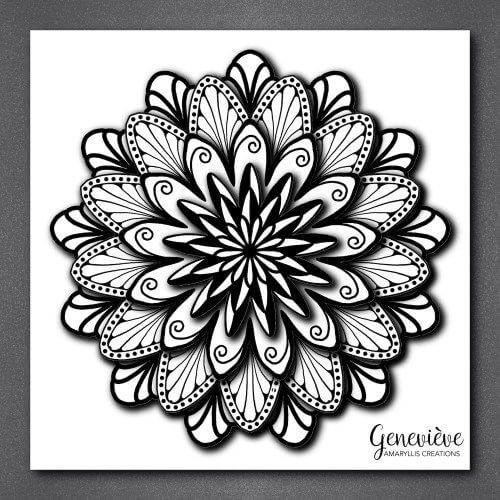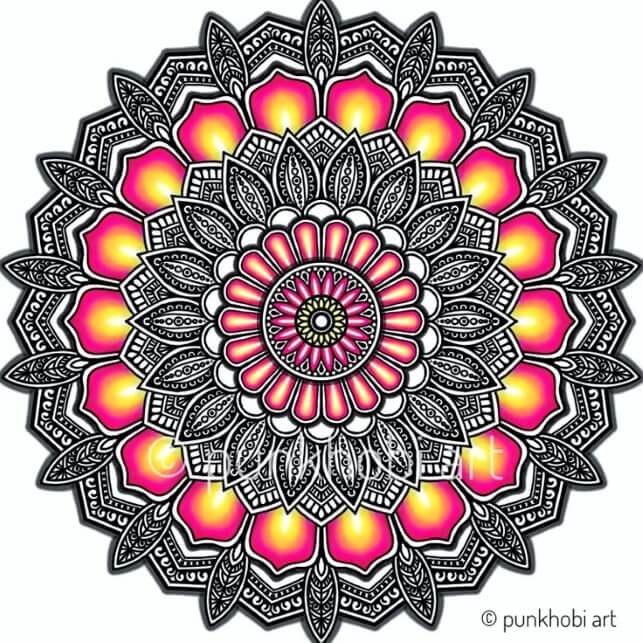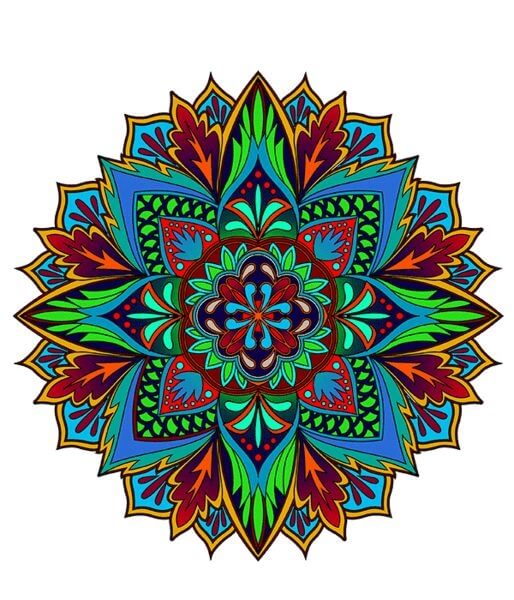 On their blog, The Craft Mummy, this artist offers a series of resources for creating kaleidoscope-like imagery.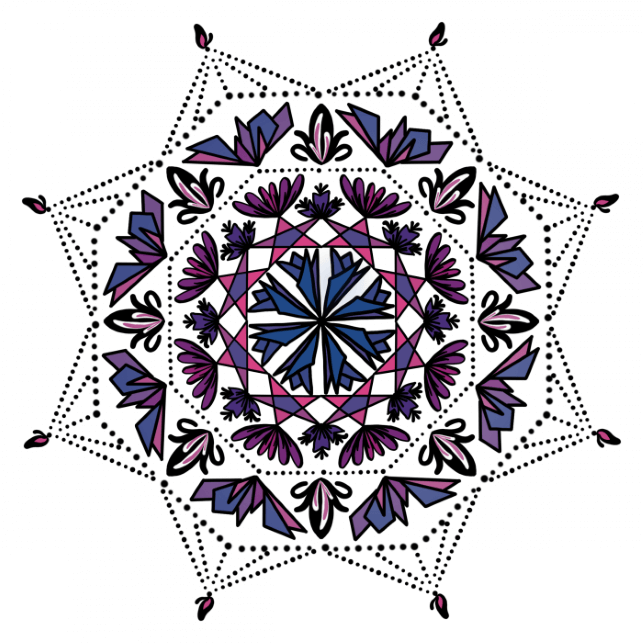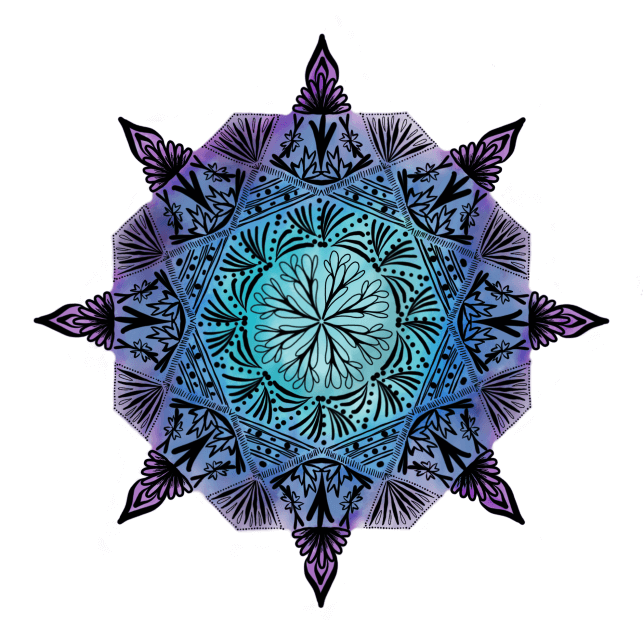 You can easily create images just like the ones above and this is a great project for beginners learning the ins and outs of the Procreate app. All you need is the Procreate app downloaded on your device alongside a good stylus like the Apple Pencil.
As you can see from the examples and speaking from my own personal experience, not all shapes work well in a mandala. Leaf and petal-like shapes give a pretty and fluid effect whilst squares or individual squiggly lines don't have the same effect.
Using color versus black and white in your mandala is totally up to you. Solid color imagery can be really striking with a transparent background or if you're looking for a full image, you can fill it with different colors too.
FAQs
Below are some frequently asked questions about creating a mandala in Procreate. I have briefly answered them for you:
How to make a mandala in Procreate Pocket?
You can make mandalas in Procreate Pocket but the process of activating your Drawing Guide is slightly different. Tap on Modify to open your Actions tool and then choose Guides. Here you can activate your Symmetry tools and Assisted Drawing.
Are there mandala templates for Procreate?
You can download and use mandala templates online to trace your own mandala on the app. Simply insert your image into a layer on your canvas and add a new layer on top of it to start tracing.
Mandala brushes for free on Procreate
You can create your own mandala brush following my brush tutorial, or find some Procreate brushes online.
How to create a dot mandala on Procreate?
Circular shapes are very effective in mandalas and some artists use dots to create entire mandalas on the app. This is time-consuming but the results are stunning. Simply follow the method above and instead of drawing shapes, use a pen brush to create individual dots.
Where is the drawing guide in Procreate?
This can be found in your Canvas menu of your Actions tool. Tap on the wrench icon and then select the Canvas option.
Why does Procreate radial symmetry change the number of segments?
Very sad news for you but at this moment in time, it is not an option to change the number of segments in the Procreate radial symmetry tool. You are limited to 8 segments but in my opinion, that is more than enough for a good mandala.
Final Thoughts
You learn only one thing ever on Procreate, it should be this. Creating your own mandala on the Procreate app is not just easy but incredibly enjoyable and is a great stress reliever. Any level of user can use this setting ranging from absolute beginners to Procreate professionals.
Today is the day you create your first mandala on Procreate. You will not regret it and once you start, you won't be able to stop. Spend some time today exploring this incredible tool and see how many amazing results you can produce in just a matter of minutes.
Do you use Procreate to make your own mandalas? Leave your advice in the comments section below.