The answer is yes, Procreate is easier than Adobe Illustrator.
When it comes to graphic design and art, there are plenty of programs out there for both amateurs and professionals. Procreate has become a popular app to create digital artwork, especially illustrations, as a competitor to the well-utilized program, Adobe Illustrator.
My name is Kerry Hynes, an artist, and educator with years of experience creating art projects with audiences of all ages. I'm no stranger to trying out new technology and am here to share all the tips for your Procreate projects.
In this article, I'm going to reflect on the reasons why Procreate is easier to use than Adobe Illustrator. We'll explore some key features and accessibility points in the program and assess why it is a simpler tool to use.
Procreate vs Adobe Illustrator
Both Procreate and Illustrator have become primary tools in digital design over the years. With a greater number of people becoming interested in creating art and designs through these programs, it is important to compare the two to determine the best for your needs.
What is Procreate
Procreate was created primarily for artists and has an app that can be used on iPads with a stylus. It is an ideal tool for those looking to create illustrations and artwork while simulating traditional drawing techniques- just with a stronger variety of tools!
Procreate produces raster images and creates layers into pixels, meaning that there is a limit to scaling your artwork while still ensuring quality. This is fine depending on the type of product that you want to produce from your work.
Adobe Illustrator
Adobe Illustrator, on the other hand, allows users to create vector designs and while available on iPads, is primarily used on desktops. It is ideal for creating vector-based designs such as logos, as you can scale artwork and not compromise the quality.
In my experience, it does take time to properly learn how to use professional graphic design programs like Adobe Illustrator. For those who aren't used to software that focuses on creating artwork through traditional computer tools, it can be overwhelming enough to deter continued use.
Why is Procreate Easier than Adobe Illustrator
I'm going to explain why Procreate is easier by comparing both programs in terms of ease of use, user-friendliness, and learning curve.
Ease of use
Procreate was designed to be user-friendly and allows beginners to quickly start creating. It offers a variety of features for your digital drawing and the tools and features are simple to use.
The idea of Procreate being an easier tool to use than Adobe Illustrator also comes from its connection to traditional drawing techniques. The act of drawing with a stylus comes more naturally to people than learning new tech software.
And while there may be a learning curve when it comes to using Procreate, it is normally smaller than that of Adobe Illustrator due to its simpler design software and accessibility to functions.
Interface
Overall, the interface of Procreate is very instinctive with straightforward buttons used to activate tools. You can tap on a specific brush and begin to draw! While there are more in-depth techniques to create some cool effects, learning how to navigate the tools is fairly stress-free.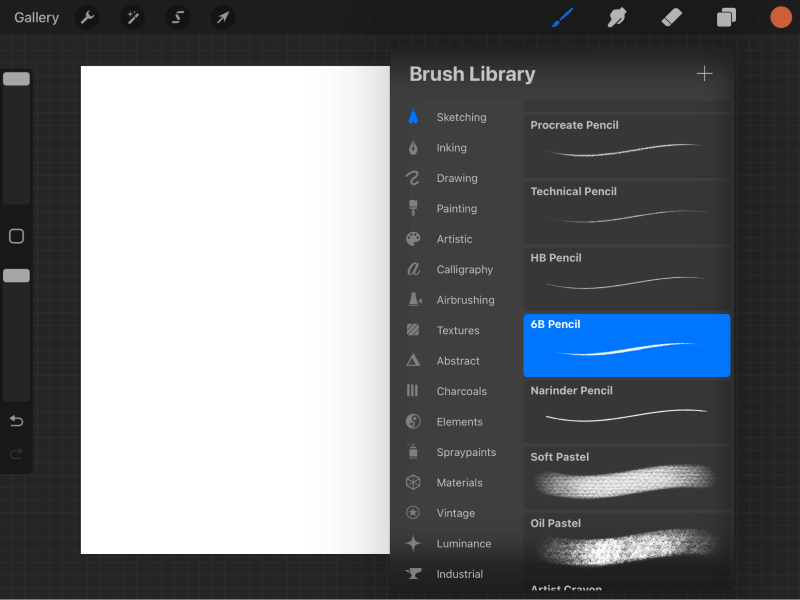 Adobe Illustrator's interface is much more complicated with a crowd of symbols that are difficult to decipher. For those who aren't used to computer programs, it can seem daunting to figure out those symbols and the tools that they represent, never mind creating art with them!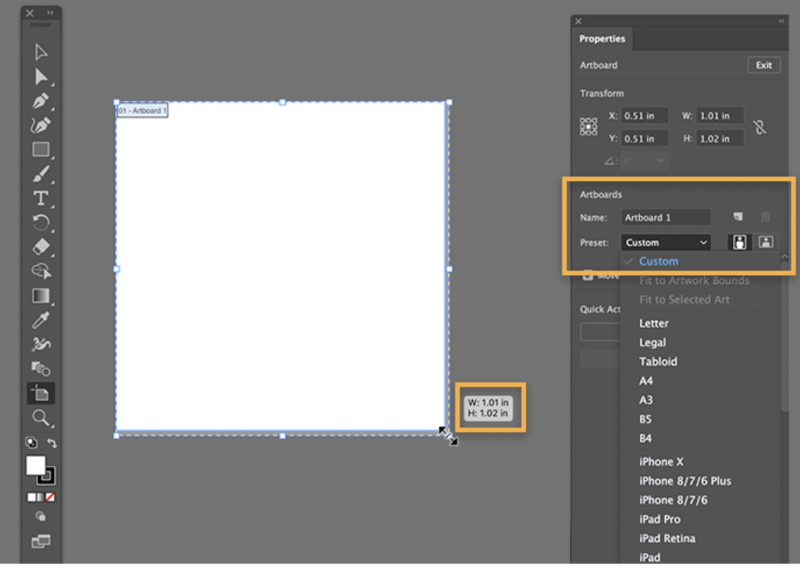 Learning curve
Since graphic design is a skill that is not learned quickly, using Illustrator can be difficult if you don't have prior experience in the digital design world. For beginners, it can be very intimidating, especially when you don't know how each of the MANY tools interacts with one another!
If you don't feel confident with the idea of integrating math into your artistic endeavors, Illustrator requires technical skills such as working with geometric forms that are mathematically labeled.
On the other hand, Procreate allows you to get straight to creating with a simple tap of a brush. The focus is set on placing emphasis on the artwork, while still hosting a suite of creative artistic tools which include hundreds of preloaded brushes, color pallets, and effects.
Even for features like animation that aren't available in Illustrator, the buttons are clearly categorized, and tutorials are readily available to turn your artwork into animations!
Conclusion
While it is easy to claim that both Procreate and Illustrator are excellent tools for digital design, for those of you who are looking for a simpler interface that still offers a wide variety of features, then Procreate might be a better option.
We would love to hear your opinion about the ease of using Procreate vs Adobe Illustrator! Feel free to comment below to share your thoughts and any questions that you have!