Krita and Adobe Photoshop are both very different apps so it's difficult to say which one is better. Krita is a powerful drawing and animation software while Adobe Photoshop is the best photo editing program available on the market today.
I'm Carolyn and I've been using design apps for over three years to help run my digital illustration business. Because of the broad scope of the projects that I work on, I use multiple apps in order to complete the different types of graphic design work that my clients need.
I know my way around both of these apps because I use them both frequently for different aspects of digital design. However, because they both serve different purposes, it is hard to determine which app is the best because it depends on your own personal needs.
In this article, I'm going to highlight the main differences between Krita and Photoshop so you can decide which app is best for you and your project.
Quick Comparison
Here is a quick overview of the main differences between Krita and Adobe Photoshop:
| | | |
| --- | --- | --- |
| | Krita | Photoshop |
| Learning Curve | Difficult to use and the learning process is time-consuming. | Steep learning curve but is easier to navigate. |
| Pricing | Free and open-sourced. | 7-day free trial.Annual subscription fee is $239.88 USD (billed upfront) or $20.99USD/month if you pay monthly |
| Compatibility | Windows, Mac, and Linux devices. | Mac, Windows, and iPad. |
| User Interface | Customizable user interface. | Customizable user interface. |
| Design & Editing Features | Digital painting and animation. | Photo editing and advanced graphic design tools. |
| Supported Files | JPEG, PNG, GIF, BMP, XCF, PSD, ORA, EXR, TIFF | 25 file types and 4 video file formats |
Detailed Comparison: Krita vs Photoshop
I'll go over the learning curve, design/editing features, file compatibility, and pricing of both programs in this section.
Learning Curve
Krita offers a user manual that has been created by its developers who consist of designers and artists. It's very much so informational and hasn't been fine-tuned yet so you may notice some spelling and grammar errors and also that it does not flow very well.
There is a small community online that offers resources and support in order to share information about the app so you can find almost anything you need with a quick internet search. But when you first start using the app, it can be overwhelming and nonsensical.
It is a sophisticated and technical app so it's no surprise that it's not the easiest thing to pick up quickly. But as someone who transitioned onto this program but another app that operates completely differently, it was a long and patient road I had to travel to be able to use it.

Because Photoshop has been around for decades and is a part of the Adobe family, there are endless resources accessible to its users via the program itself, independent artist tutorials, and even official training courses and programs that you can purchase and enroll in online.
This program is so successful that most large companies use it and therefore offer elaborate training platforms in order to keep design teams up to scratch with the most recent updates and offerings.
With user numbers in the millions, there's no doubt that this app is popular but don't let that mislead you into thinking it's easy to use. It does require time to learn depending on what you need it for and even experienced users are constantly learning their way around the app.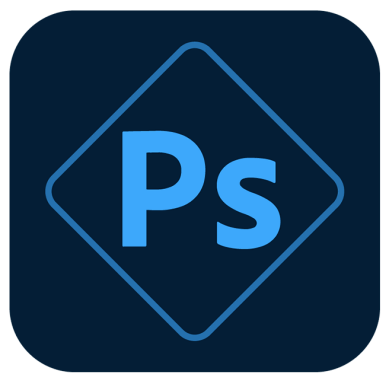 Winner: Photoshop. Both of these apps are challenging to learn but there are more resources available for Photoshop.
Pricing
In terms of pricing, these two apps represent the two extremes so it's easy to compare them.
Krita is free software created by a team of artists and developers. It's an open-sourced program which means that users have the ability to modify or code themselves as the core information of the program is public domain.

Photoshop is absolutely a bigger investment and for this reason, Adobe does offer a free 7-day trial to help you make your decision. After your trial, you can either pay the annual subscription fee upfront of $239.88 or choose the less intimidating monthly fee of $20.99.
Note: If you're a student, you get a student discount and enjoy more apps.

If you plan on using Photoshop for work, the investment is definitely worth it. But the price can seem quite daunting if you're just starting off with the app so it's best to make the most of the trial version until you make your final decision.
Winner: Krita. Krita is free to use while Photoshop is a pretty expensive investment.
Compatibility
Krita is designed for desktop devices only and it's available for download on Windows, Mac, and Linux operating systems which covers a wide range of different devices.
Because this is mainly a drawing and painting app, I recommend combining your desktop with a drawing tablet that will allow you to hand draw your work using a stylus rather than using your fingertip on your mousepad.
Like many other apps, the creators of Photoshop have adapted the app to be accessible across different operating systems including Mac, Windows, and iPadOS. This expands its user accessibility by not limiting or restricting itself to one operating system.
Winner: Photoshop. I consider Photoshop the winner as I like to work primarily on an iPad which I cannot do with Krita.
User Interface
One of the benefits of using an open-sourced program is the ability to make whatever changes you want in the app. For more complex tasks and features, you will need to be fairly familiar with coding. However, there are also changes you can make without being code savvy.
With Krita, each user can personalize their own user interface. This can come in handy because the original workspace on the app is very crowded and can be overwhelming at first glance. Lucky for us, we can change it up a bit to suit our own needs.
You can hide and show different tools and also reconfigure where on the workspace they appear. This can speed up your own working process by putting your most commonly used tools somewhere accessible where you can quickly transition back and forth between them.
As Photoshop is a much more advanced design software, the user interface has had more time to be developed. It also allows users to personalize their user interface however it's just not as necessary as this app is much more refined and user-friendly.
Winner: Photoshop. The interface is still crowded and intimidating at first but it's still much clearer and more refined than that of the Krita interface.
Design & Editing Features
Krita is a digital painting and design app that focuses on drawing and animation. It's much more technical than its counterparts like Procreate or Adobe Illustrator but it is constantly being updated and improved by the developers.
Krita offers a wide range of different artistic tools and it's one of the most popular design apps on the market. The animation tools offered are a step above the rest and give the user the ability to create elaborate and professional quality animated videos and GIFs.
Photoshop is the original photo editing app and it provides almost every single possible feature you could ever think of needing when editing photos. It's used by all top graphic designers, photographers, and corporations as it is the best-in-class option out there.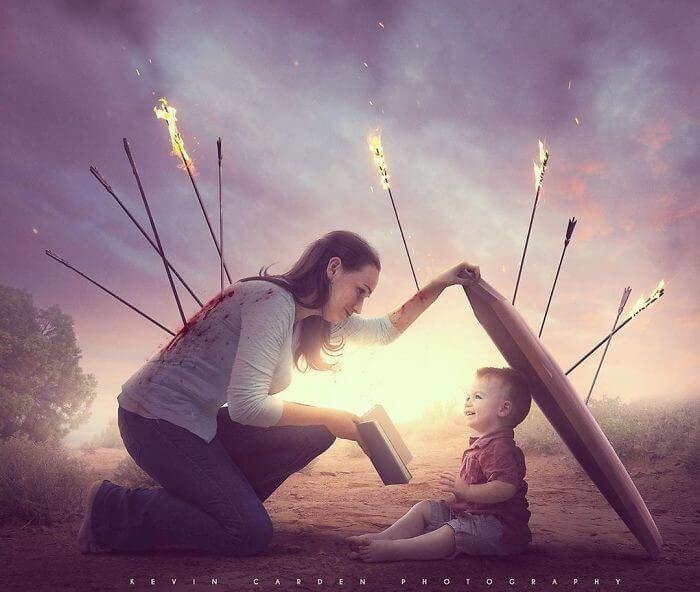 Both of these apps are focused entirely on different features so it's almost impossible to compare the two as they are so vastly different in terms of what they offer their users.
Winner: it's a tie. Both apps offer the best tools for their own specific uses.
Supported Files
Because Krita and Photoshop are both totally different apps that have other purposes, they also both offer a wide variety of file types to suit a range of different project options. Because of this, you may notice below that the compatible file types don't often crossover.
Krita offers the following file types when exporting your work from the app: JPEG, PNG, GIF, BMP, XCF, PSD, ORA, EXR, and TIFF. These file types are focused on printing and digital file types for images like logos, artwork, and animated videos.
Photoshop offers the following export file types: WebP, BMP, Cineon, CompuServe, GIF, DICOM, HEIF, IFF format, JPEG, JPEG2000, Large Document Format PSB, OpenEXR, PCX, Photoshop 2.0, Photoshop DCS 1.0, Photoshop DCS 2.0, Photoshop EPS, Photoshop PDF, Photoshop PSD, Photoshop Raw, PICT/PICT Resource, Pixar, PNG, Portable Bit Map, Radiance, Scitex CT, Targa, TIFF, and Wireless Bitmap.
Winner: It's a tie. Both apps offer a wide variety of file types for their user's needs.
Final Verdict
Photoshop is by far the most sophisticated and commonly used professional photo editing software on the market while Krita is a strong digital drawing and animation program. Both of the apps offer very different features and functions so it's difficult to choose which one is best.
I recommend trying out both of these apps as they can both provide you with endless tools and resources for all of your graphic design needs. Both apps have external training resources and will require some time and dedication to get completely comfortable with.
Do you have a preference for Krita or Photoshop? Leave your reasons in the comments section below.