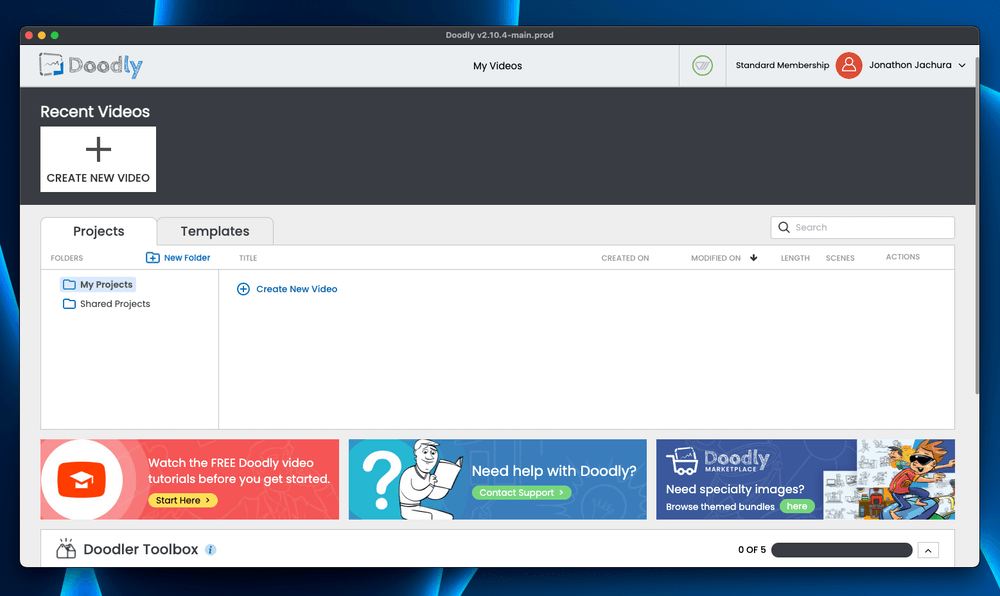 Doodly
Features: A well-rounded array of features to create high-quality whiteboard/doodle videos, from a large music library to numerous ready-made assets.
Pricing: Somewhat steep, especially for those on a budget.
Ease of Use: Easy enough to use and doesn't require extensive tech or design skills.
Support: Customers have ample support through a FAQs page and a customer support team.
Summary
Doodly is a drag-and-drop program for creating whiteboard, blackboard, greenboard, or glass videos. It makes a final product that looks as though it has been drawn on by hand instead of digitally on a platform. The platform offers a well-rounded library of pre-drawn assets and various features to help you create animated videos.

It's an excellent choice for larger businesses who want to create engaging learning and safety videos. However, the price of the software is lofty, which may create an issue for smaller companies.

What I Like: This software is easy to use and offers an impressive array of pre-drawn characters, props, and backgrounds.

What I Don't Like: The price of this software is steep, potentially creating a barrier to entry for smaller companies or solo creators.
What can you do with Doodly?
Doodly is a drag-and-drop animation program for creating videos that appear to be recorded as if someone drew them on a whiteboard. This is an increasingly common style of video and has proven to be very effective. You could use Doodly to create videos for many different settings, from business material to school projects. Its main features are as follows:
Begin creating videos with no experience necessary
Stock image and sound library; you don't have to make your own media
Edit your video by changing scenes, media appearance, and style
Export your video in several combinations of resolution and frame rate
Yes, Doodly software is safe to use. Doodly only interacts with your computer to import or export files, and both of these actions only occur when you specify them.
Is Doodly available in a free trial?
Yes, Doodly is available in a free 14-day trial. After that, you'll need to purchase the software to use it.
How much does Doodly cost?
The cheapest plan is called "Standard", at $49/month or $490/year. The "Enterprise" plan is $79/mo or $790/year. These two plans are primarily separated by the number of resources you have access to and do not offer commercial rights.
Once you purchase Doodly, you'll be sent an email containing your account details and a download link. Following the link will produce a DMG file (for Mac). Double-click it once it downloads, and there's a one or two-step installation process before you can open the program. The first time you open Doodly, you'll be prompted to enter your login credentials. Then you'll have access to the entire program.
Why Trust Me for This Review
Hi there– I'm Jon, a content creator and digital marketer. I've been using various video editors for the last ten years. In that time, animated whiteboard videos, where a hand quickly draws a scene and a narration is spoken over it, quickly rose in popularity.
As these types of videos became more prevalent, so did the video editing software to produce them. Ever since, I've been on the lookout for the best animator software and have bench-tested several of them.
And while Doodly is costly, it is one of the best whiteboard animators on the market. It has several key features, hundreds of stock assets, plenty of music tracks, and an intuitive user interface.
Side note: my teammate Nicole also created a demo video using Doodly, you can see how it looks here.
Detailed Review of Doodly
Doodly is a beginner-friendly program designed to help create whiteboard videos in a matter of minutes. It offers an array of helpful features to complete this task, from pre-drawn assets to convenient recording capabilities.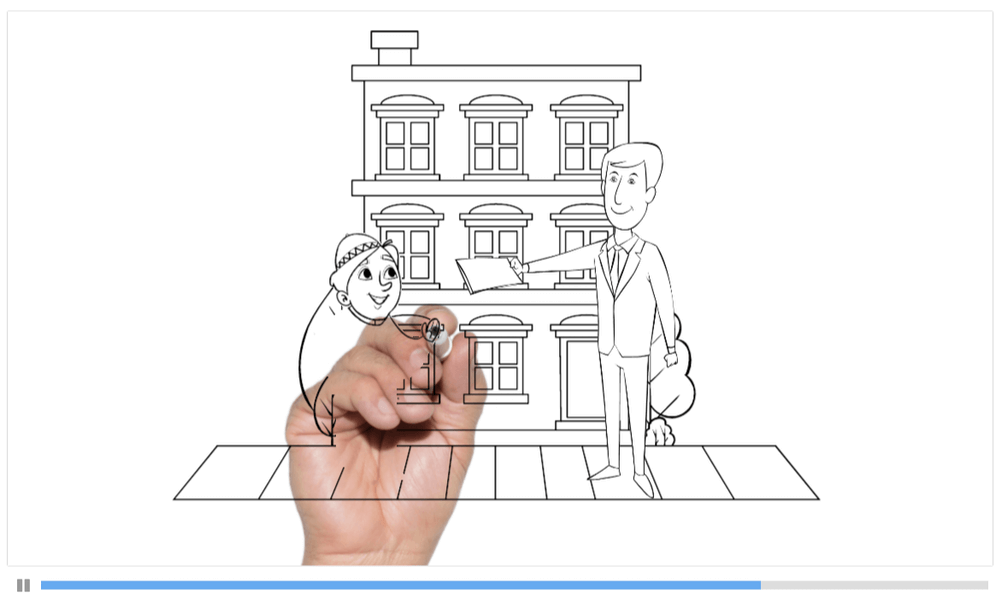 Here are a few key features of the Doodly software, along with my personal take on each feature.
Personalized Hands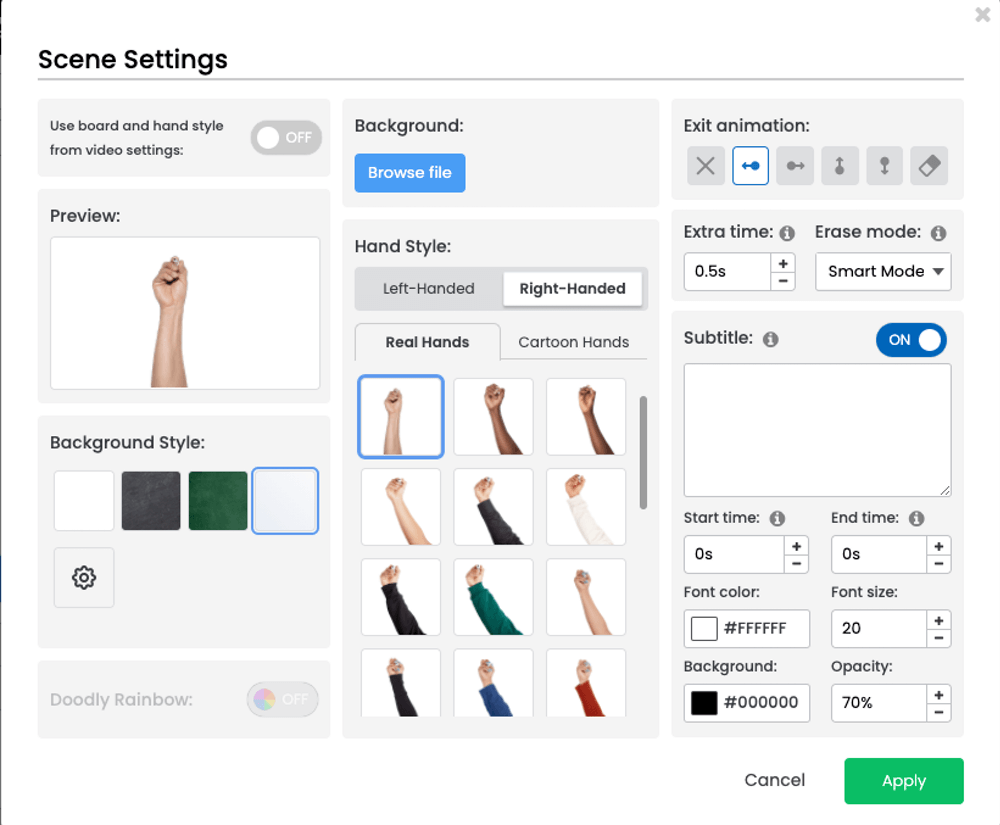 Many doodle videos feature a hand that makes it look like the drawing is being created live. Doodly offers various male and female hand options with various ethnicities to accommodate different people and creators.
This allows you to give your video a personalized touch that reflects you as the clip's creator.
My personal take: Incorporating the personalized hand is as simple as selecting the option that best fits you. The hand drawing of the image can add to the video, incorporating an extra layer that captivates your audience.
Custom Voice Overs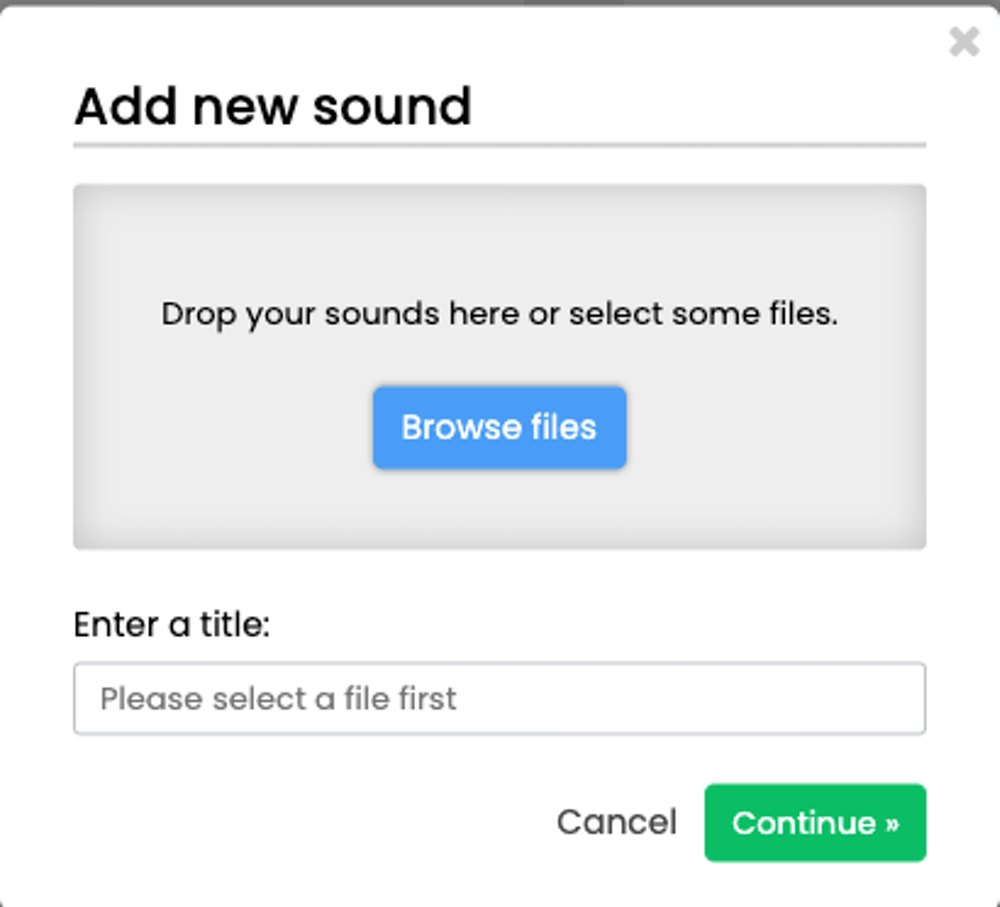 You can easily add custom voice-over audio to your sketch without leaving the platform. Doodly offers an audio recording option, allowing you to capture your audio content in minutes without using a different platform and importing the audio.
Of course, you can always hire a professional to do the voiceover (through services like Voice Jungle) and upload it to the platform. The import process is quick and easy, so both methods are headache-free.
My personal take: Importing audio is an extra step that takes time, so if you don't mind using the internal recording tool, the process will be much faster and easier.
Large Asset Library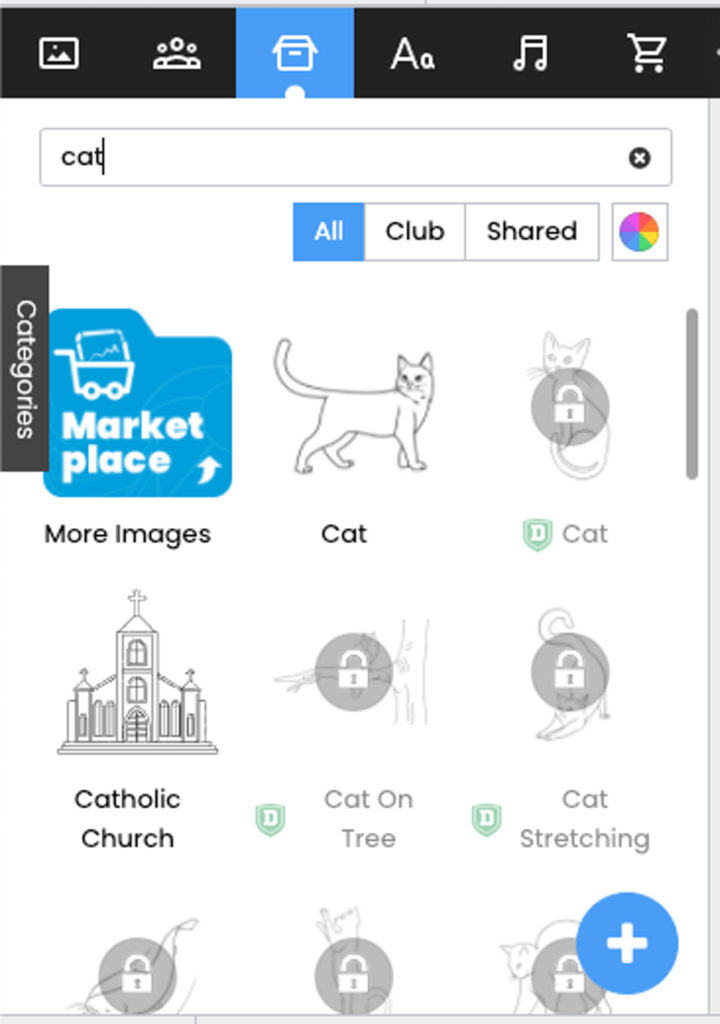 Doodly offers an impressive asset library teeming with custom-drawn images. Doodly's professional graphic artist team crafts each doodle image, so you'll always have access to hand-drawn images instead of stock images or photos.
The library offers over 200 characters in 20 different poses each, 20 background scenes, and hundreds of props and assets. You can always upload your own images, and Doodly will draw them if you don't like the options available.
My personal take: Having access to hundreds of pre-drawn doodles is handy. In most cases, you can find what you need available for free. Or you can browse the marketplace for more images, which you must pay for.
No Installation Limits
Many software options only allow you to download them onto a select number of devices, but this isn't the case with Doodly. Instead, you can download Doodly onto as many computers as you want, whether you have a PC or a Mac.
The process is simple, as you'll receive an email with download instructions. You can open this email on various devices to download the software to numerous computers.
My personal take: The lack of installation number limits is nice, as you can share the software with multiple computers. For example, I was able to use it on my Mac and PC. I just had to log in to my same account.
Doodly Smart Draw
Doodly's Smart Draw technology simplifies the process of creating doodles out of your own images. Once you upload your own images, Doodle Smart Draw will create point-and-click custom draw paths that trace the image you uploaded.
This allows you to integrate your own images to create a custom result. The best part? You don't need to carefully hand-draw the image. It does the hard part for you.
My personal take: The Doodle Smart Draw tech makes this software an excellent choice for those who want to easily create custom doodles but don't have the drawing expertise to make it happen.
Click and Drag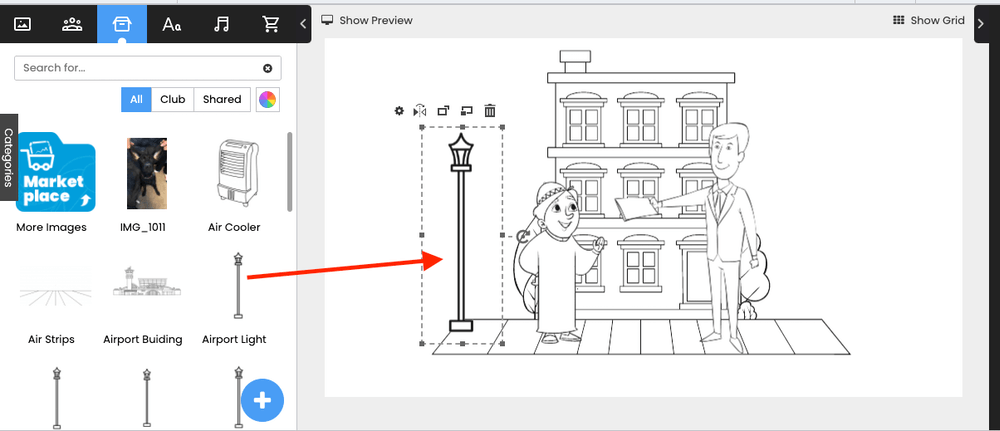 Doodly features a click-and-drag interface that lets you incorporate various elements into your creation. Simply select a doodle image, click on it to select it, and drag it to the canvas. Drop it on the canvas, and Doodly will automatically draw the image on your screen.
This makes it incredibly easy to incorporate each feature into your creation, all without the hassle of complex operations or commands.
My personal take: The click-and-drag interface is easy to use and makes this software more accessible to beginners.
Large Music Library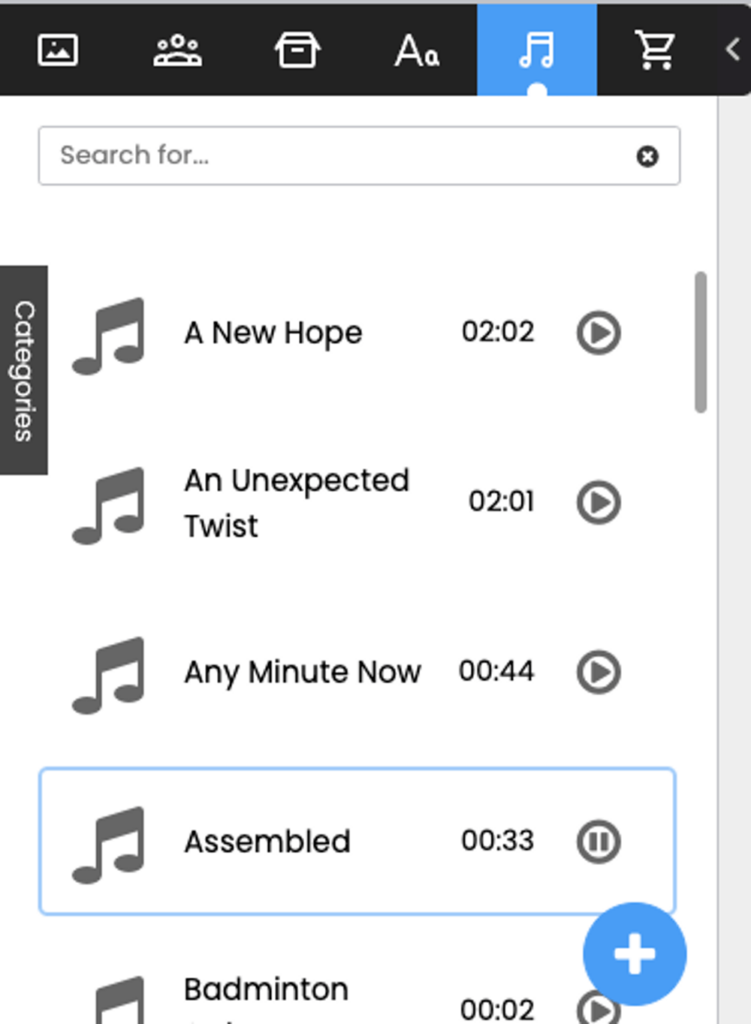 Doodly comes with a library of royalty-free audio music tracks covering various genres. You can easily integrate music from the library into your timeline with a simple click and drag. Once the audio is added to your timeline, you can adjust the volume up or down with a few simple clicks.
Of course, you can always import your own audio or music, which makes it easy to create a professional product without leaving the platform.
My personal take: Incorporating music into your creation is easy with Doodly's library, as a few simple clicks and drags will add each track to your timeline.
Reasons Behind My Ratings
Features: 4.5/5
Doodly offers a solid array of features to help you create professional-level doodle videos. From its impressive arsenal of ready-made hand-drawn doodles to its easy export options, this software offers nearly everything you might expect from the software of its kind.
Pricing: 3.7/5
Doodly is a bit pricey at $49 per month or $490 per year. However, the price includes thousands of characters, props, templates, fonts, and music tracks. Additionally, you don't have to pay for updates, which usually come out once per week.
There's also an Enterprise plan that costs $790 per year or $79 per month and offers access to more images, props, templates, fonts, and tracks.
Doodly offers a 30-day money-back guarantee. So, you can test the software for a full month, tinkering with every feature and testing its compatibility with your needs. If, at the end of those 30 days, you decide it isn't a good fit for you, you can contact the support team for your money back.
Ease of Use: 4.7/5
Using Doodly is straightforward, regardless of whether you have tech or design skills. Creating professional-quality videos is as simple as a few clicks, as Doodly offers an impressive range of pre-made characters, props, and backgrounds.
If you can't find what you like, you can even upload your images into the software and have the Doodly Smart Draw technology help you draw the image. It's as simple as that.
Of course, it might take a few minutes to familiarize yourself with the software and learn where everything is, but all things considered, it's incredibly user-friendly. You don't need any fancy tech or design knowledge to use Doodly.
Instead, the program is incredibly easy to use regardless of your skill level. It features a drag-and-drop interface and hundreds of pre-drawn assets that allow you to create professional-level doodle videos in a matter of minutes.
If you want more control over your doodle videos, you might not find that here, but if you want a beginner-friendly option to create these clips, Doodly might be a great fit.
Support: 4.6/5
Customers can find ample resources on the Voomly support page, which covers commonly asked questions associated with Doodly. You'll find answers to common questions based on the type of software you're using, plus a search bar to easily search your question.
If you can't find the answer you're looking for, you can contact the customer support team through an online request form.
Doodly is constantly upgrading itself and bringing in new improvements based on new features the team develops and suggestions from the Doodly community. Each week, the team puts out a new software update with these features to ensure you have everything you need to create a high-quality product.
These updates don't cost you anything. You get each update as it arrives free of charge!
Doodly Alternatives
Final Verdict
Doodly is a program designed to help you create whiteboard videos quickly and easily. It uses a drag-and-drop interface and hundreds of pre-drawn characters, props, and backgrounds to deliver a seamless, user-friendly process. It's an excellent choice for professionals needing this type of software, but the price might be a barrier to entry for those who want to casually tinker with doodle software. 
Are you open to trying Doodly? Let us know what you think in the comments below!