Vyond
Effectiveness: Well designed & useful, includes all the tools needed for success
Price: Monthly plan starting from $49/month, Anual plan from $25/month
Ease of Use: Generally easy to use except when manipulating timeline details
Support: Basic help docs & quick email, live chat limited to business users
Summary
Vyond is an animated video creator targeted at business applications. They offer three main styles of video & assets: contemporary, business, and whiteboard. Using the platform, you can create short informative videos, commercials, or training materials.

It features a standard asset library, property tabs, timeline, and canvas, but has a special character creator that allows you to create reusable character assets that are highly customizable.

However, you should be aware that the pricing structure is heavily geared toward business teams and will likely be inaccessible to any other potential users.

What I Like: Character creator is robust, with lots of customization and reusability. Interface is clean and easy to interact with. Huge library of scene templates that are easy to add and use. Large asset library (props, charts, music, etc).

What I Don't Like: The lowest-paid tier is a bit expensive. Templates are not always available in more than one style. No custom fonts without upgrading.
Why Trust Me for This Review?
It's understandable to be skeptical – after all, everyone has an opinion on the internet and there are a handful of Vyond reviews out there. Why should you care about mine?
The answer is simple – I actually try the products I review, because I'm a consumer just like you. I like to know what I'm getting into before I pay for something (or before filling my email with spam from "free trials" I used just to try something out). I've reviewed many animation tools, so I'm familiar with a variety of products and can highlight the best and worst of each. Since I try everything myself, you get an unbiased look at every feature.
Every screenshot in this review is from my own testing, and the comments come from personal experience. As proof, here's a screenshot of my account confirmation email: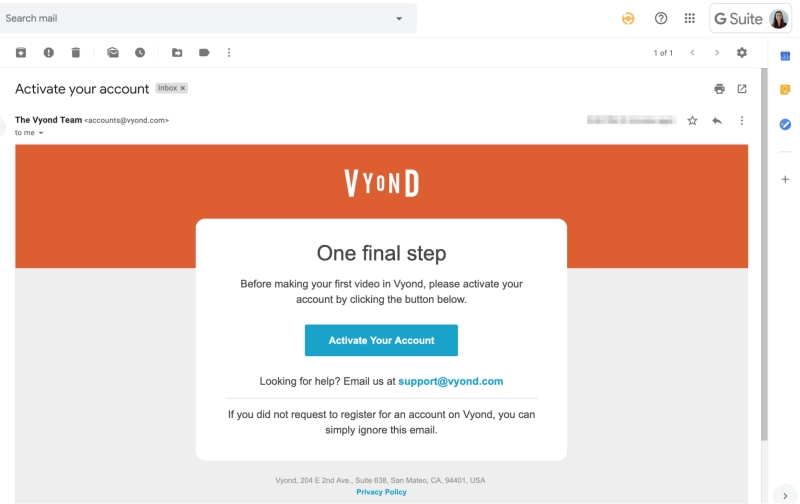 Overall, it's nice to have a real person and not a marketing team helping you decide if a program is a good fit for you.
Vyond Review: What's In It for You?
Dashboard & Interface
When you first open Vyond, you'll be greeted with a dashboard where you can see all your videos.

The orange button in the top right will allow you to start making a new one. When you press it, you'll be asked to select a style.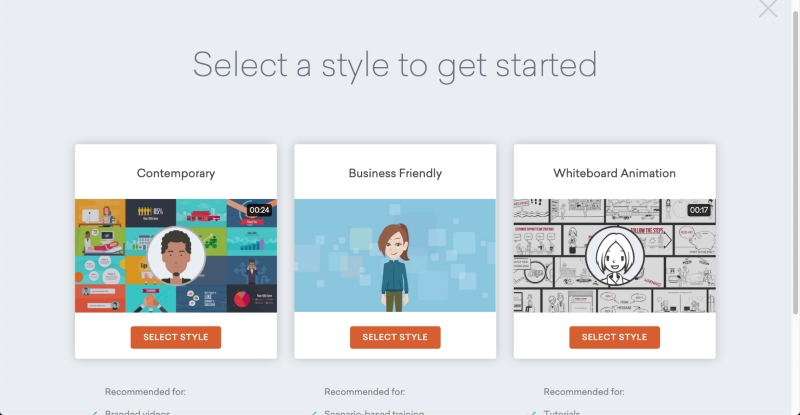 You have three options: Contemporary, business friendly, and whiteboard. The contemporary style tends to focus on flat design icons and infographics, while the business style has a little more depth. The whiteboard style using the hand drawn or sketched appearing graphics and animations.
There are a few main sections of the video editor: the asset library, asset properties, canvas, timeline, and toolbar.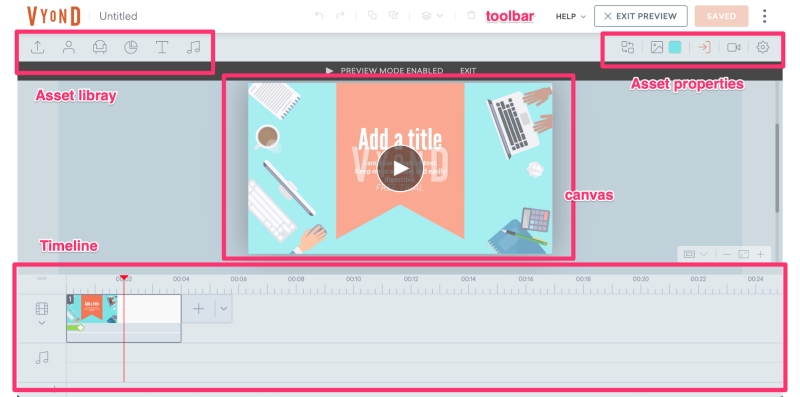 We'll go over each of these and how to use them.
Toolbar
The toolbar is a classic feature of every program. It contains your basic buttons for undo, redo, copy and paste. Vyond also has a button for "order" which lets you place items above or below each other, and a delete button.

You can also use hotkeys like CTRL C and CTRL V to complete these actions if you're not a fan of extra clicks.
Timeline
The timeline is where you can place items to create a video, add effects or transitions, and manage the flow of your video.
The timeline has two main layers: video and audio. There's also a + and – button, which will let you zoom in or out of the timeline.

In the video row, you will see all of your clips that you've added, and in the audio row, you will see any audio tracks. However, you can expand the timeline to see subparts of each clip. Just click the arrow underneath the video icon.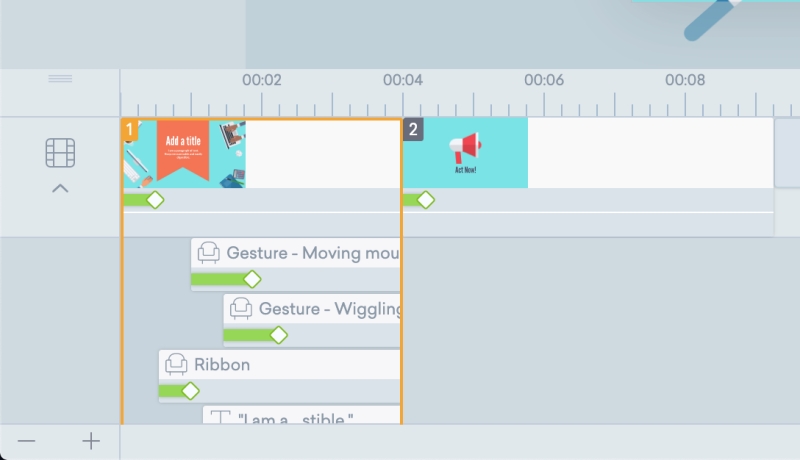 Each scene has different components like text and graphics. In the drop-down view, you can manage these all individually by dragging and dropping them into the proper time slots, or by adding transition effects. One frustrating thing though is that if your scene has a lot of elements, you will have to scroll in a tiny window to access them, since the timeline only expands to a certain point. This can very quickly get tedious.
To add effects to your objects or scenes, first select the item. Then, go to the top right of the screen. There are three buttons: enter, motion path, and exit.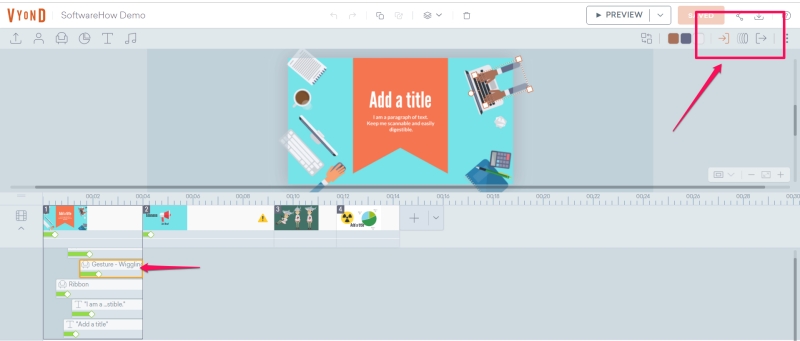 The first can be used to add an enter effect, the second can create a custom motion across the screen, and the last determines the exit effect. These effects show as green bars on the element in the timeline, and you can adjust their length by dragging the bar. There are around 15 transition effects (not including designs that are flipped i.e. wipe right and wipe left).
Templates
Vyond offers a large template library. Unlike many platforms that try to offer a template for an entire video, Vyond offers mini templates that can be used for specific scenes. This seems a bit more useful and versatile. You're less likely to find yourself recreating the same thing, and you have a lot of options for quick editing.
To add a template, you can press the + button next to the last scene in the timeline. You will see the templates pop up above the timeline.

There are three icons for the style of template – business, modern, and whiteboard. Under each of these categories are groups for the templates. For example, in this image you can see "call to action", "catering", and "charts" groups. Each group has several templates, which you can click on to add them to your video.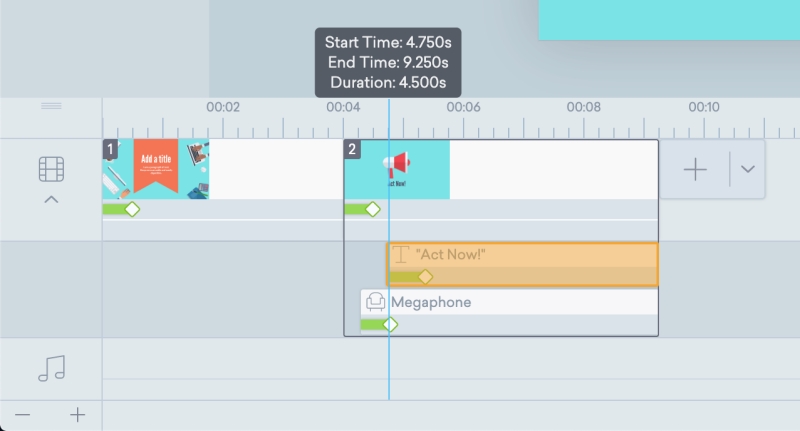 Once the template has been added, you can replace the words and images, or edit when different aspects happen in the timeline. One thing I didn't like about templates was that if you like a particular template from one style, it might not be available in another. For example, the contemporary style has a call to action category with 29 templates, but the whiteboard style doesn't even have a matching category.
This may be to help users focus on using each style for a specific purpose (for instance, whiteboard videos for education and contemporary videos for marketing), but it feels a little frustrating.
Assets
The asset library is extremely important if you don't plan on making your own graphics. Especially with tools like this, it is expected that you are not utilizing a professional animator and will want a good library of resources available. Vyond does a great job providing a good variety of props, charts, text, and audio assets. They also have a special character creator (which you can read more about below).
Can't find something you need? You can upload your own media as well by using the upload button on the far left.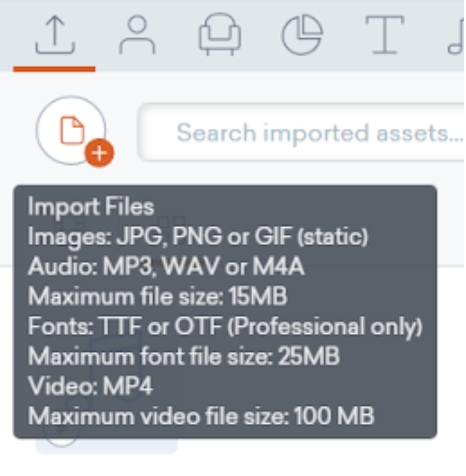 You can upload JPG and PNG as normal, but any GIFs you upload will not be animated. Common audio formats like MP3 and WAV are supported, as well as videos in MP4 format. Some file size limits do apply though. Any media you upload will be available in the upload tab for adding to your video.
Props
Props are items that you can use to set the scene, like animals, objects, or shapes. Vyond categorizes their props by style and then by group. There are around 3800 business props, 3700 whiteboard props, and 4100 contemporary props. These are further categorized into groups like "animals" or "buildings"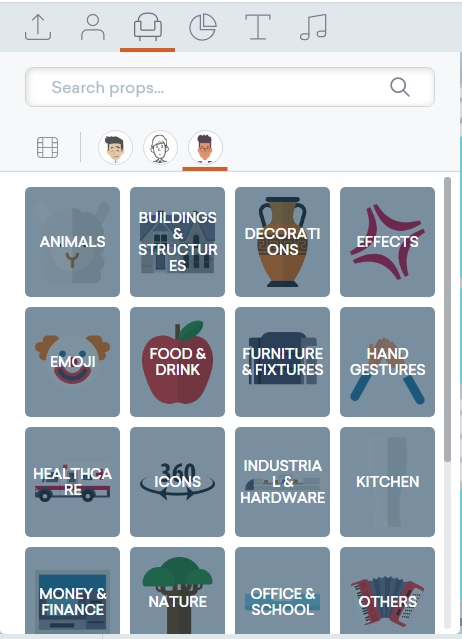 Some categories are not available in all styles. For instance, "effects" is unique to the contemporary style and "maps" is unique to the whiteboard mode. You mix objects of different styles in your video, but they might look a little out of place.
To place a prop, just drag and drop it onto your canvas.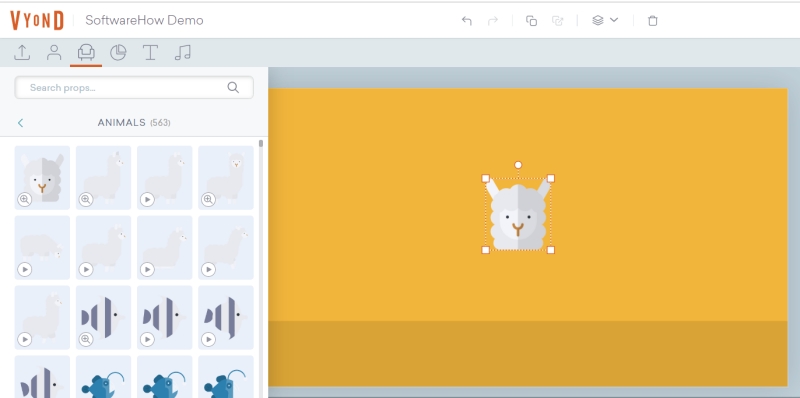 You can use the handles to move or resize the graphic as you want. If you want to recolor it, you will need to go to the assets bar on the top right and choose a new scheme. It appears most, if not all, graphics can be recolored.

Charts
Charts are props for demonstrating data. These assets are the most limited, with just a few styles of chart to choose from.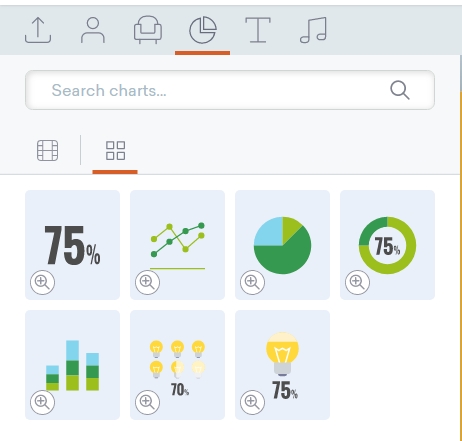 To be fair, more complex charts would probably be difficult to use and explain clearly in a video format. A counter chart will animate a percentage increasing or decreasing, while a pie chart will show off the different segments and their values. Every chart has a specialized asset panel for inputting the data you want.
Text
Compared to other animation tools, I feel as though Vyond offers very limited text options. Text offers a few default styles to start, and you can change standard things like bolding, underlining, and font color or size.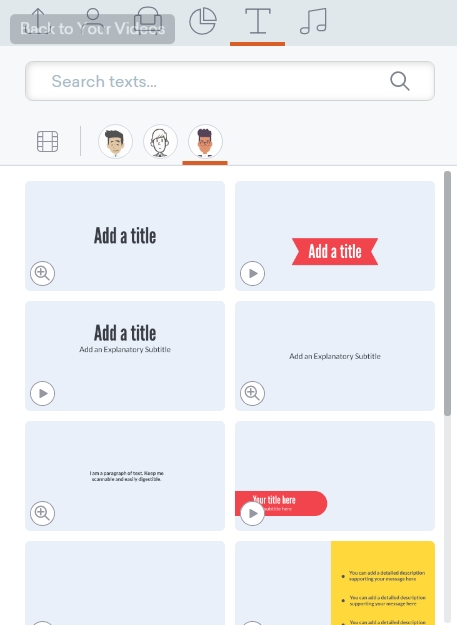 However, Vyond differs slightly from other animation software. It does not allow you to upload your own fonts unless you pay for a business plan, and limits you to about 50 pre installed fonts instead.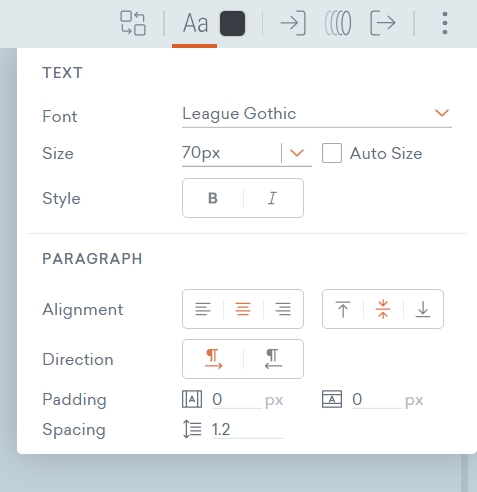 There's generally enough variety that you won't find yourself too stuck, but if your company uses a custom font or if you're doing client work and need something specific, it's going to be rough without an upgrade.
Audio
The last type of asset is audio, which includes sound effects, background tracks, and voice overs.
Vyond includes some audio tracks with their program. There are 123 background songs, and 210 sound effects, which is a fairly versatile library. They're also pretty varied without too many variations (i.e. as mouse click 1, mouse click 2), so you can expect that a wide range of potential noises are covered.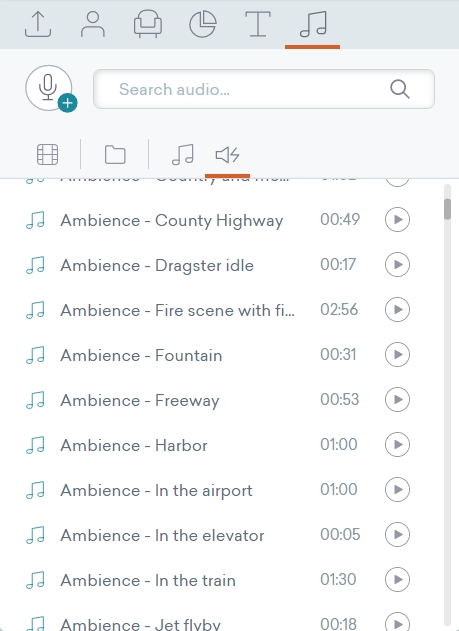 You can add any of these tracks by dragging them into your timeline, where they can be shortened or repositioned by dragging and dropping. You can also add sounds to a particular scene instead of leaving them in the main audio timeline. If you don't find something you need, you can upload your own audio as well (as described above).
To add a voice over or a text to speech clip, you can click the microphone button in the audio tab.
If you choose a voice over, you can type your script into the small box and then record yourself using the red record button. If you choose text to speech, you can type the line into the box, choose a voice from the drop down, and then press the robot button to record it.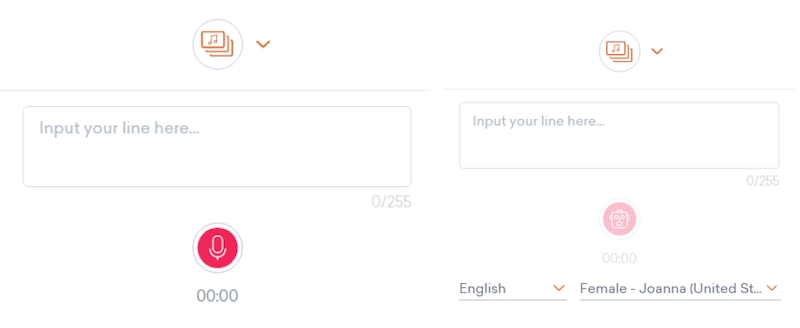 Vyond will cause characters to lip sync to any spoken audio you add, whether recorded or text to speech, if you link the character and the clip in the character properties.
Properties
Every item you add has properties that can be edited to make it unique and better fit in your video. These properties show up in the top right of the screen, where buttons regularly change depending on what you've selected.
Three buttons are standard for every item: enter effect, motion path, and outro effect. These are generally furthest to the right.
Characters:

Characters can be swapped, given a pose, an expression, or dialog. These let you further differentiate your character from others and help it fit into your video scenario with ease.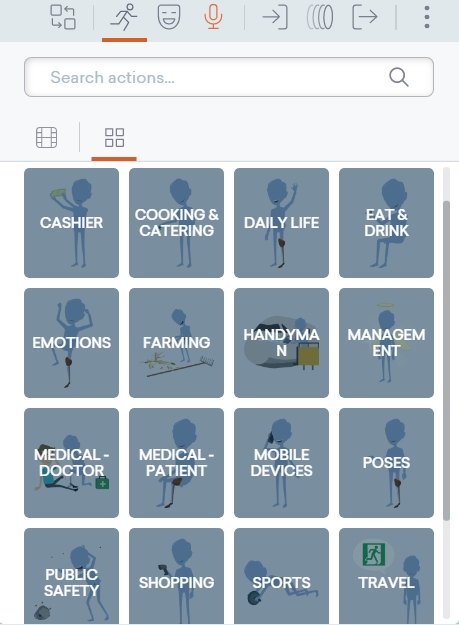 Props:

Props can be swapped or color changed. Swapping allows you to replace the prop with another item without deleting your animations & transitions, while color changing allows you to recolor the prop to match your video's color scheme.
Charts:

Charts can be swapped, accept data, support multiple settings, and support all the text variations of a regular text object like font and color.
Text:

You can swap text, edit its properties, and change the color. Everything from vertical alignment to font size is available, so there's lots of options for customization.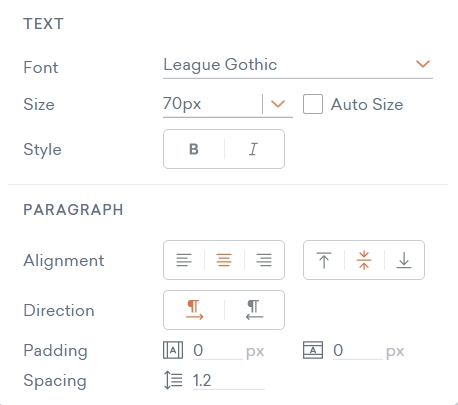 Audio:
Audio clips don't actually have any properties besides swapping. THis is mostly because audio clips do not have a visual component. If you want to add fading, you'll need to right click on clip > settings > fading. The process is a bit overly complicated considering how straight forward the rest of the software is.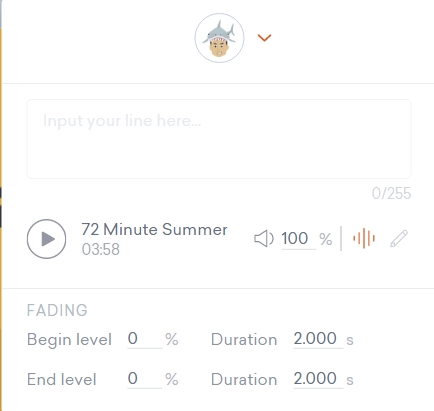 Character Creator
The character creator is Vyond's key feature and what makes it different from other animation programs. This feature allows you to create a reusable character from a template, which can then be fitted into any of the included pose, action, and expression templates effortlessly.
There are lots of assets available for creating a character, so you can definitely make something unique that matches your brand, or something ridiculous for an oddly specific purpose.
To use the character creator, click the person icon in the top left, and then the + button.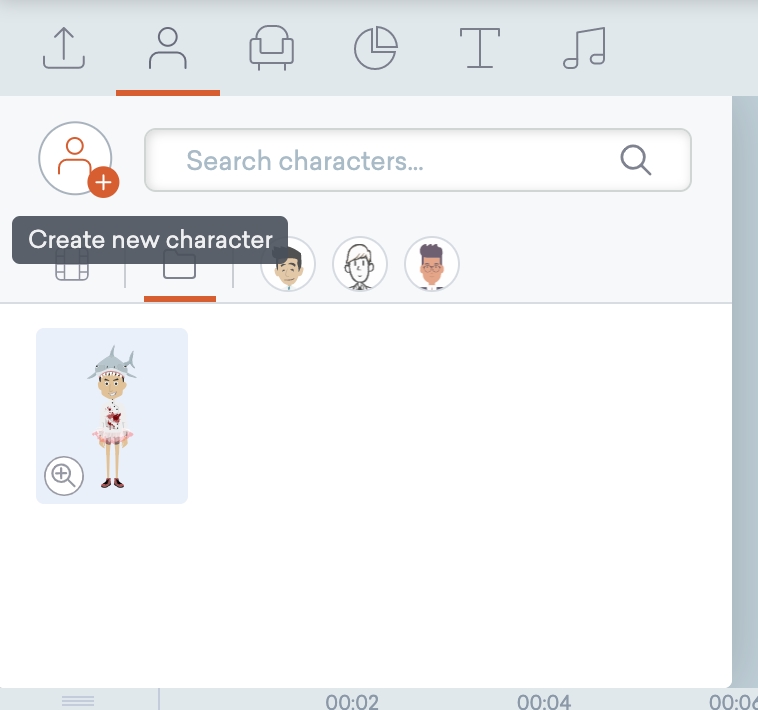 Once you do this, you'll be asked what style you want to create your character in. Without a business plan, you cannot create a character using the contemporary style, but you can use business and whiteboard templates. Then, you must select a body type.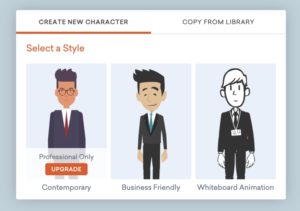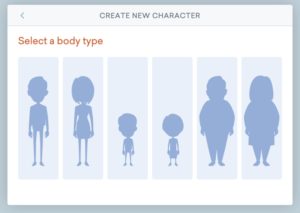 At first, the character will be very bland- but you can customize almost everything about it. On the top right, there is a small panel with icons for face, top, bottom, and accessories. Each has many options, covering a range of situations.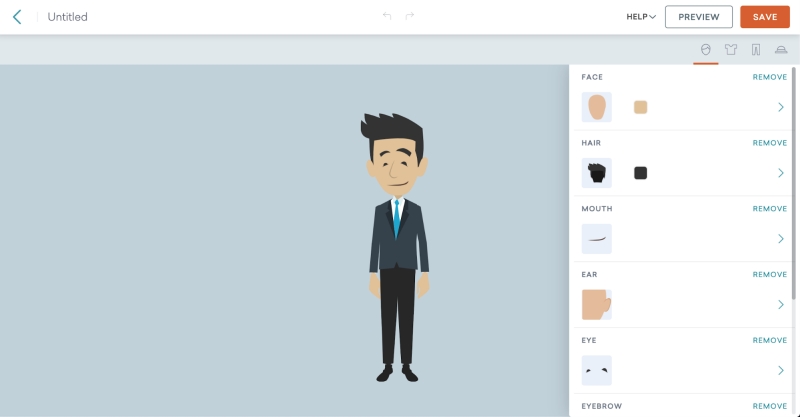 In this case, I've combined a novelty hat, a chef's shirt, and a dancer's tutu with combat boots and big eyes to demonstrate the range of items available.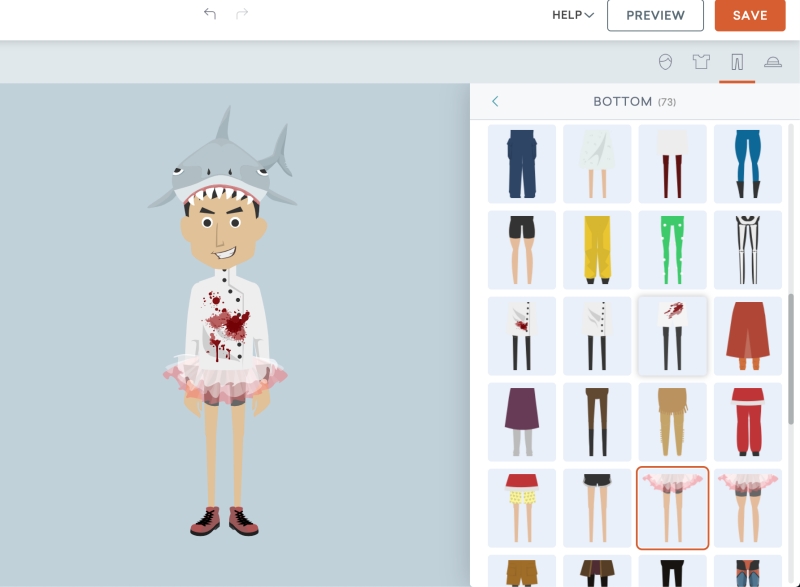 Once you finish and save your character, you can add them to a scene and use the buttons on the top right to change the pose, emotion, and audio associated with the character.

Overall, the character creator is very robust and perhaps one of Vyond's best features.
Saving & Exporting
Everyone likes to see how their video is turning out as they go along, which is where the preview feature comes in. You can preview at any time, either from a specific scene or from the start.

Unlike some applications, you cannot just use the timeline to scrub through your video. Additionally, there is a brief loading time between each preview.
If you are happy with your video, then it's time to publish! There are two ways to do this: Share and Download.
In sharing, you can provide an open link or individual-specific link access to your video by pressing the three circles button in the top right.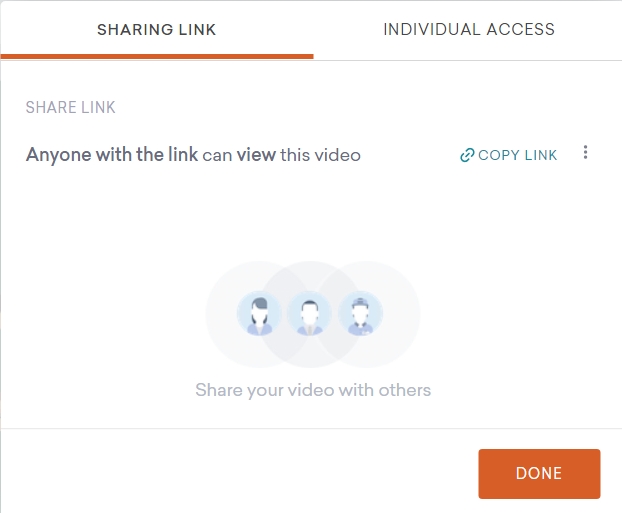 Giving access to specific individuals will also allow you to give them editing access instead of just viewing access.
You can also opt to download your video as a movie or as an animated GIF (each is restricted to different payment levels). There are two quality options – 720p and 1080p. If you choose a gif, then you'll need to pick dimensions instead of resolution.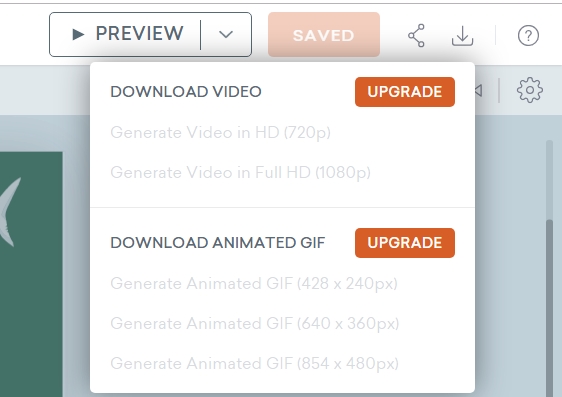 All Vyond videos are exported at 24 FPS, and this cannot be changed without fiddling in a third-party program such as Adobe Premiere.
Support
Like most modern programs, Vyond has a library of FAQ and support documentation that you can browse through to find the answers to most questions (check it out here).
They also have email support, which operates during normal business hours in Pacific Standard Time. Live Chat support is also available but is only available to business tier members.
I reached out to their email support when I was unable to figure out how to upload audio at first. They responded in one business day by linking me to an FAQ article that resolved the issue.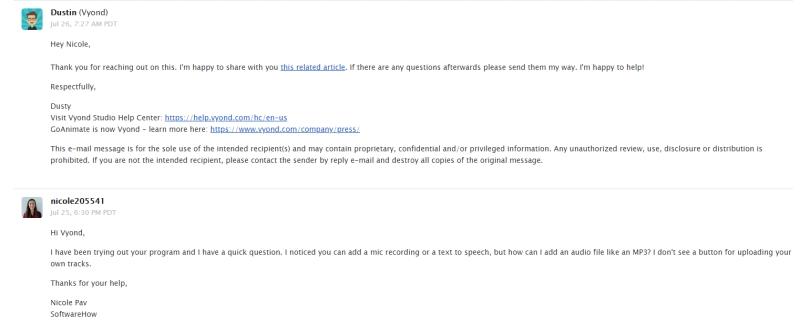 Since my original message was sent outside of business hours, they sent an auto-confirmation that the message was received, and the real answer the next day. I was satisfied that I received a clear and quick response.
Reasons Behind My Ratings
Effectiveness: 5/5
Vyond is good at what its made for. You can easily create animated videos in multiple styles, customize them to stand out, and effectively convey a message relatively easily. It provides you with all the tools you need to succeed, from media manipulation to the large asset library.
Price: 3.5/5
Vyond is probably the priciest animation software that I've come across while reviewing different whiteboard animation tools. There is no free plan at all – only a short free trial. The lowest-paid tier is $49 per month.
The software and plan differences are not large enough to justify such a price leap — the business plan highlights live chat support, team collaboration, font import, and a character creator as benefits, but several of these are already standard for lower tiers on less expensive software.
Ease of Use: 4/5
Overall, this software is very easy to pick up. It offers a quick introduction to the layout when you begin, and you don't need much beyond that to get started. Everything is fairly intuitive and the only instance of a hidden menu I encountered was when trying to edit audio. However, I did dock one star because the timeline is a key component of video editing, and it was very frustrating that I could not expand it enough to work comfortably.
Support: 4/5
Vyond offers a standard set of FAQ and explanatory docs on their help page, which is neatly organized and easily searchable. They also have email support if you can't find something that you need. Both of these are pretty standard for a web-based tool like this. Lastly, they offer live chat support, but only for users on a business plan. While slightly bothersome, their email support is pretty quick so you probably won't find yourself significantly delayed.
Plus, the software is fairly intuitive overall, so you won't need to rely on the support much to begin with.
Vyond Alternatives
VideoScribe: VideoScribe focuses on whiteboard videos but offers many of the same features as Vyond such as a large asset library, custom media, and an easy to use interface. The pricing structure is much more friendly to hobbyists or amateurs with a lot of the same functionality. Read our full VideoScribe review.
Adobe Animate: If you want to take your animation to the professional level, Adobe Animate is the tool to take you there. Its an industry standard with a steep learning curve and you'll need to supply your own media, but you can create gorgeous animations that go beyond a simple drag and drop software. You can get the software for $20/month, or as part of a larger Creative Cloud package. Read our full Adobe Animate review.
Moovly: For more of a focus on informative video or video editing, Moovly is a good option. The setup is almost identical to Vyond, but the timeline is more robust and Moovly is more of an editor than a creator (though it does come with templates and assets). Read our full Moovly review.
Powtoon: If you prefer the animated style to the whiteboard style, Powtoon could be your preferred program. It's web-based just like Vyond, but functions as a presentation creator and a video editor. It also includes more video templates rather than clip templates. There's also a similar use of characters, though they are not as customizable. Read our full Powtoon review.
Conclusion
Vyond is a software with a lot of versatility and power, but is clearly meant for business or enterprise users. Features like the character creator help make it unique in a crowd of similar software.
The program was easy to use and very effective, so I would recommend it if you're willing to shell out a little bit.
So, what do you think about this Vyond review? Helpful or not? Leave a comment below.