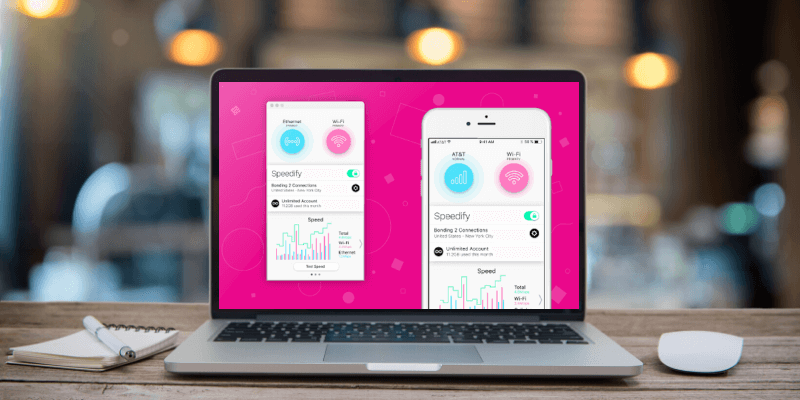 Speedify
Features: The fastest VPN I tested and makes your online activities more private and secure
Pricing: From $14.99 per month (or $89.99 per year)
Ease of Use: Very simple to use
Support: Knowledgebase, web form, email
Summary
Speedify claims to be fast. It is. Not only was its maximum download speed faster than any other VPN that I tested, but it was also faster than my normal, unprotected internet connection. It did this by connecting my home wifi with my iPhone. Even though I get weak mobile reception from my home office, it made a noticeable difference anyway.

Speedify's yearly plan is more affordable than that offered by most VPNs, and the service will protect your privacy and security online, giving you peace of mind. If speed and security are all that you need, Speedify offers excellent value for money.

But unfortunately, I wasn't successful in using it to access streaming content from either Netflix or BBC iPlayer. If that's important to you, consider using a different VPN. Check our Best VPN for Netflix guide or these Speedify alternatives to learn which one to choose.

What I Like: Easy to use. Very fast. Inexpensive. Servers throughout the world.

What I Don't Like: I couldn't access streaming content. No ad blocker. No kill switch on Mac and Android.
Why Should Trust Me for This Review
I'm Adrian Try, and I've been an IT professional for three decades. I've taught training courses, provided technical support, managed the IT needs of organizations, and written reviews and articles. I've watched carefully as online security has become an increasingly critical issue.
A VPN is a good first defense against threats. Over the last few months, I have installed, tested and reviewed a number of them on desktop and mobile platforms. I installed Speedify on my iMac and thoroughly tested it. I was able to do that free of charge using an activation code from the vendor, but that in no way has influenced the opinions and results expressed in this review.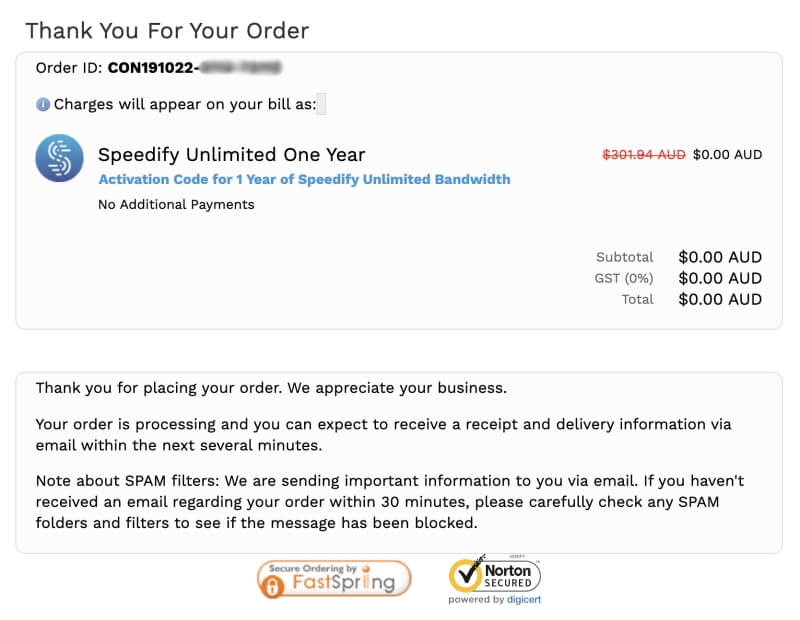 Detailed Review of Speedify
Speedify is all about increasing the speed of your internet connection while protecting your privacy and security, and I'll list its features in the following five sections. In each subsection, I'll explore what the app offers and then share my personal take.
1. A Faster Internet Connection
Speedify can give you more speed on the internet by making use of multiple connections. These could include your home or office wifi, an ethernet connection to your router, mobile broadband dongles, and tethering your iPhone or Android phone.
Combining services to speed up your internet connection seems like a great idea. Does it work? I'll try connecting my home wifi with the 4G services from my iPhone. Here are their individual speeds before getting Speedify involved.
Home wifi (Telstra cable): 93.38 Mbps,
iPhone 4G (Optus): 16.1 Mbps.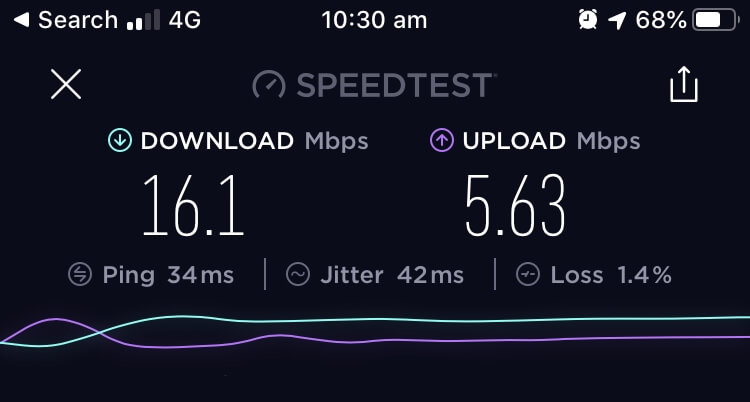 I don't have great mobile service where I live and the speeds vary a bit—they're often only around 5 Mbps. With these test results, you would expect the maximum combined speed to be around 100-110 Mbps.
Let's find out. Using Speedify's fastest server (which, for me, is Sydney, Australia), I ran a speed test with my iPhone untethered, then tethered.
Wifi only: 89.09 Mbps,
Wifi + iPhone 4G: 95.31 Mbps.
That's an improvement of 6.22 Mbps—not huge, but certainly helpful. And even though my 4G speed isn't the fastest, my download speed with Speedify is faster than what I normally achieve when not using Speedify. I tried to connect my iPad as a third service, but that didn't work.
I achieved similar speed gains when connecting to Speedify's servers on other continents, though the overall speed was slower due to the servers being further away.
US server: 36.84 -> 41.29 Mbps,
UK server: 16.87 -> 20.39 Mbps.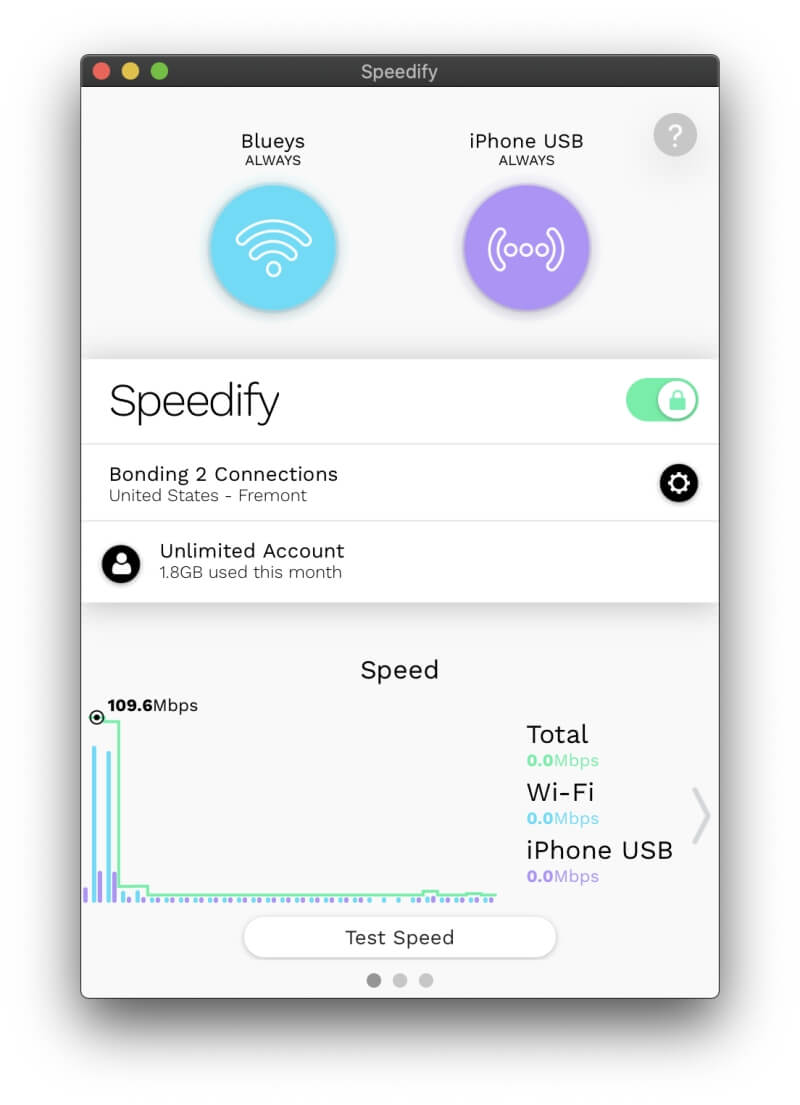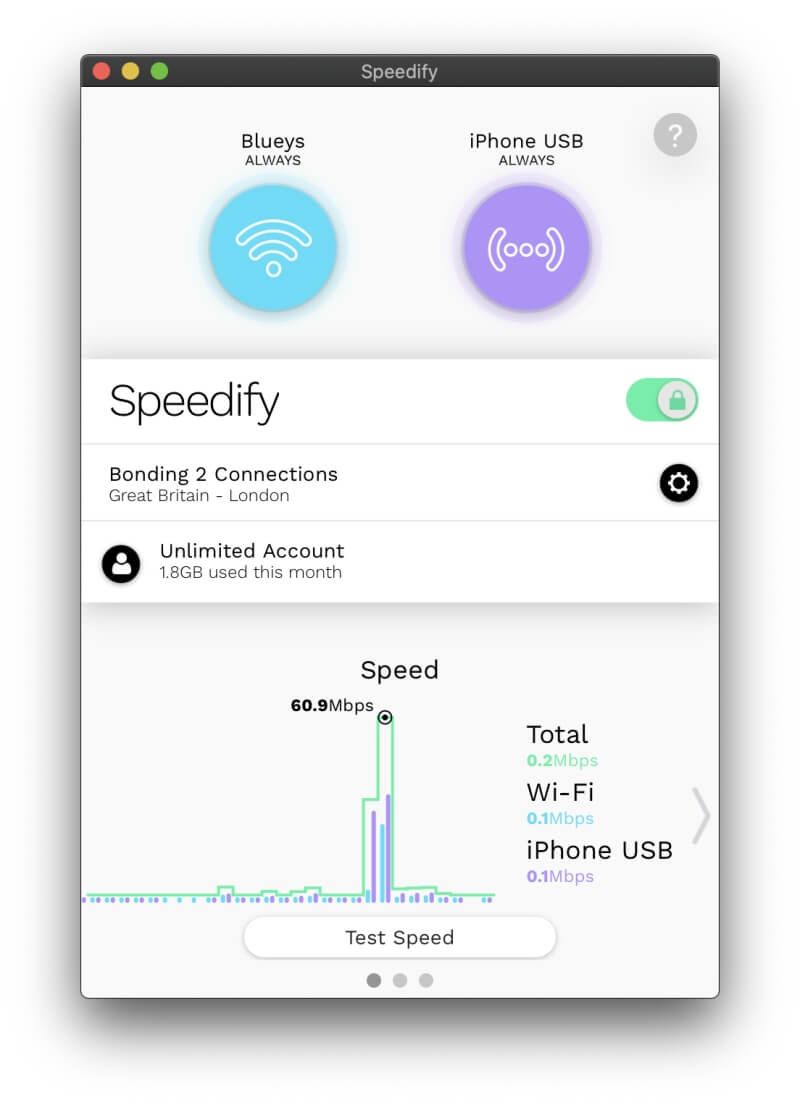 My personal take: I did receive a noticeable speed boost by allowing Speedify to use two connections to the internet: my home office's wifi plus my tethered iPhone. My connection was 6 Mbps faster, but I imagine the improvement would be significantly larger in an area with a better mobile data connection.
2. Privacy Through Online Anonymity
The internet is not a private place. You may not realize how visible your online activities actually are. Every packet of information you send and receive over the internet contains your IP address and system information. Take a moment to think about what that means:
Your internet service provider knows (and logs) every website that you visit. Many even anonymize the logs and sell them to third parties.
Every website you visit knows your IP address, so they know what part of the world you live in, and also your system information. It's very likely they keep a log of it too.
They're not the only ones who log the websites that you visit. Advertisers and Facebook do too and use the information to serve up more relevant ads.
Hackers and governments do the same. They spy on your connections and keep a log of the data you send and receive.
Do you feel a little exposed? How can you maintain some privacy when you're on the net? By using a VPN. They help by making you anonymous, and that's achieved by changing your IP address. The VPN service connects you to one of their servers, which are located throughout the world. Your packets now contain an IP address belonging to that server—just like everyone else who is using it—and it looks like you're physically located in that country.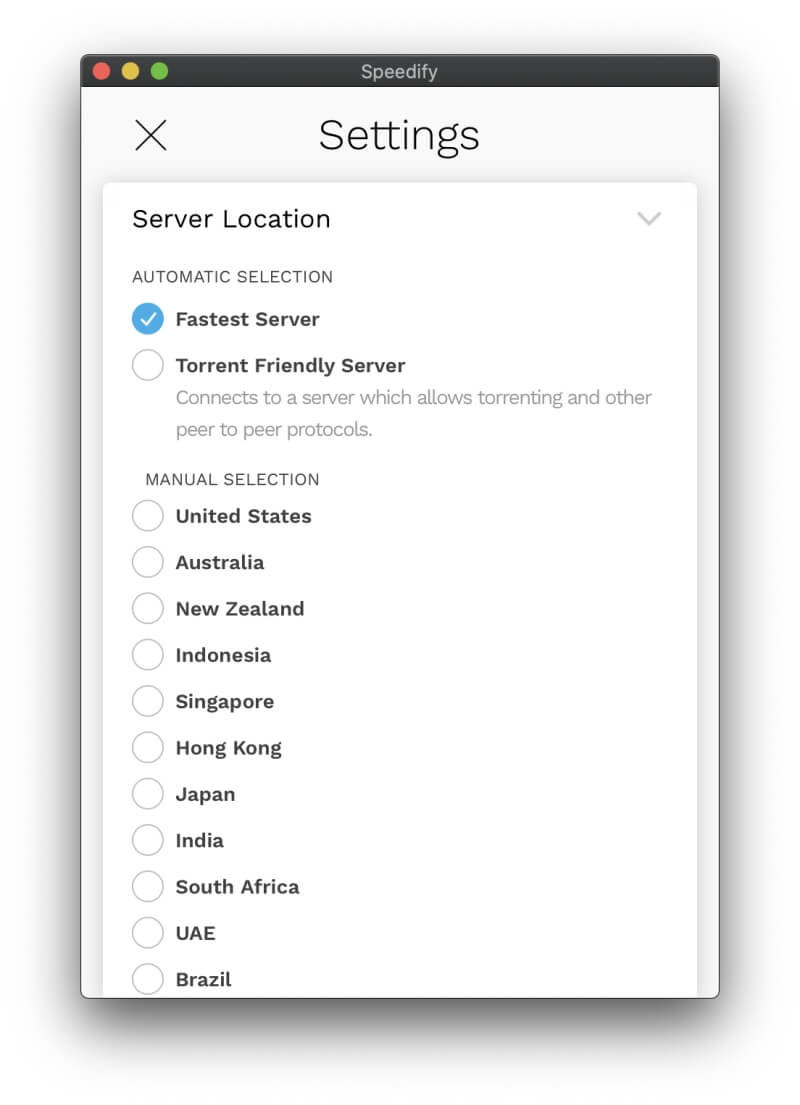 This significantly improves your privacy. Your internet service provider, employer and government, and the websites you visit now have no idea of what you do on the internet. There's only one problem: your VPN provider can see it all. So you need to choose a service you can trust.
Although Speedify can see all of your web traffic, they don't keep a record of any of it. Like other reputable VPNs, they have a strict "no logs" policy. They make their money from the subscriptions that you pay, not by selling your personal information to others.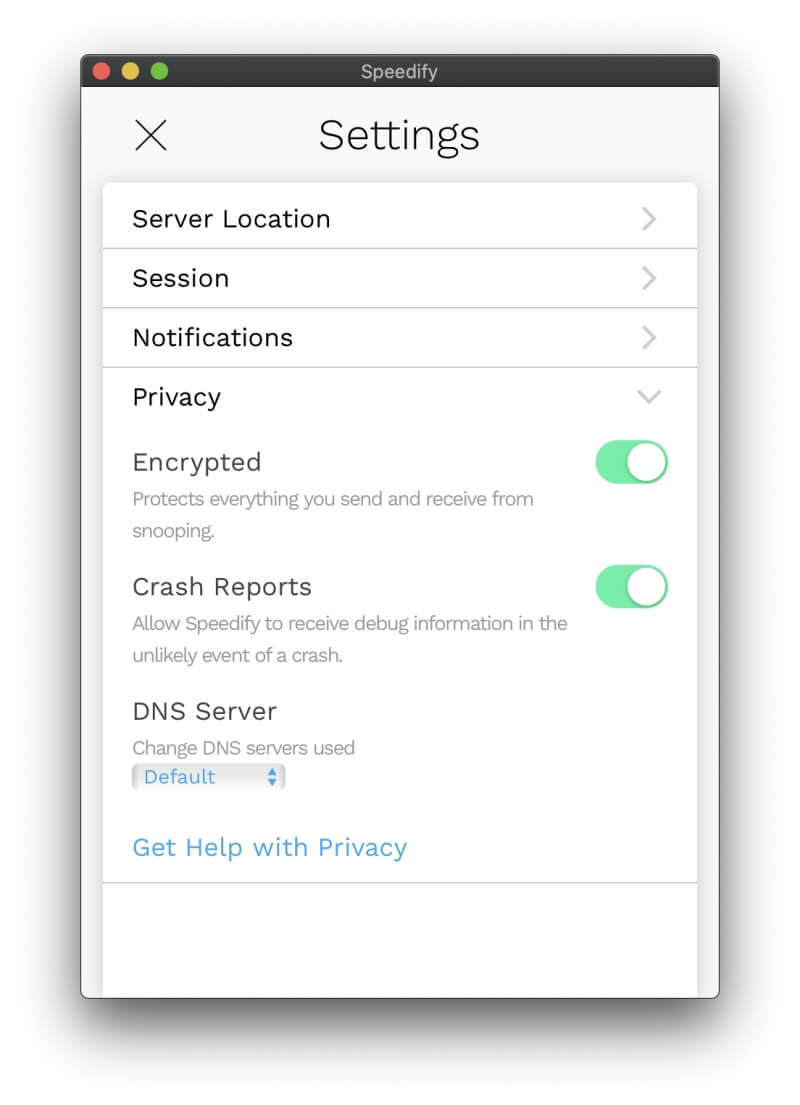 Some companies take privacy a step further than Speedify by allowing you to pay your subscriptions via Bitcoin. Speedify's payment options are by credit card or PayPal, and these transactions are logged by the financial institutions even if they're not by Speedify. That's probably not a huge concern to most users, but those looking for maximum anonymity should consider a service that supports cryptocurrencies.
My personal take: There's no such thing as perfect privacy, but choosing to use a VPN service is an effective first step. Speedify has good privacy practices, including a "no logs" policy. Though not a concern to most users, they do not allow payment via Bitcoin, so those who don't want their VPN linked to their financial transactions should look elsewhere.
3. Security Through Strong Encryption
If you work outside of the office, you should be even more concerned about online security. If you regularly surf the web on public wireless access points—say at your favorite cafe—you're putting yourself at risk.
Everyone else on the same network is able to intercept your network packets—the ones that contain your IP address and system information—by using packet sniffing software.
By using the right software they can even redirect you to fake websites and try to steal your passwords and accounts.
The hotspot you connect to may not even belong to the cafe. Someone else may have set up a fake network for the purpose of collecting your personal information.
A VPN is the best defense. It will create a secure, encrypted tunnel between your computer and their servers. Speedify uses a number of encryption algorithms depending on the device you are using.
The cost of this security is speed. Depending on where in the world the server you connect to is located, your connection speed may be significantly slower. The extra overhead of going through a server adds time and encrypting your data slows it down a little more. At least with Speedify, you're able to offset this to an extent by adding an extra internet connection.
Different VPN services impose different speed penalties to your browsing. In my experience, Speedify compares very well. Here are the fastest speeds I attained:
Australian server: 95.31 Mbps,
US server: 41.29 Mbps,
UK server: 20.39 Mbps.
That's the fastest maximum download speed I encountered from any VPN, and the speeds of the US and UK servers (which are on the other side of the world to me) are well above average compared to other VPN services.
Besides encryption, Speedify includes a kill switch to further secure your connection—but only on certain platforms. This will block internet access as soon as you're disconnected from the VPN, ensuring that you don't inadvertently send out private information that's unencrypted. The Windows and iOS apps include the feature, but unfortunately, it doesn't seem to be available on Mac or Android.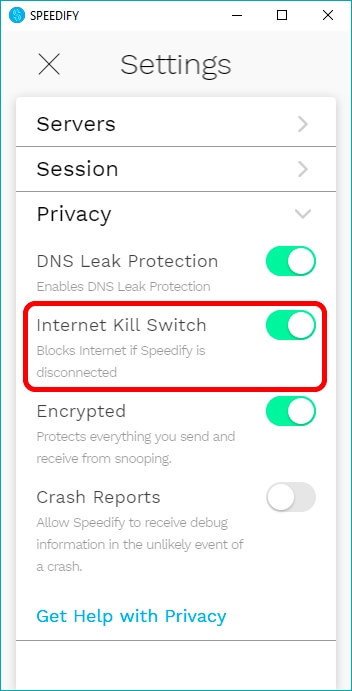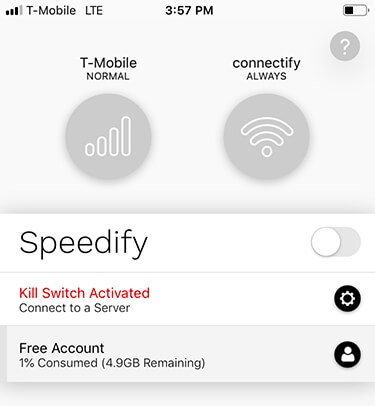 Finally, some VPNs are able to block malware to protect you from suspicious websites. Speedify doesn't.
My personal take: Speedify significantly improves your security when online. It strongly encrypts your data to protect it from prying eyes and offers a kill switch on some platforms. I'm disappointed that there's currently no kill switch on Mac and Android, and unlike some VPNs, Speedify does not try to protect you from malware.
4. Access Sites That Have Been Blocked Locally
Depending on where you access the internet from, you may find that you don't have unrestricted access. Schools protect students from sites that are inappropriate, employers may try to boost productivity and enhance security by blocking certain sites, and some governments actively censor content from the outside world. A VPN can tunnel through these blocks.
Should you bypass these restrictions? That's a decision you need to make for yourself, but be aware there may be consequences if you are caught. You may lose your job or suffer fines.
China is the best-known example of a country that actively blocks content from the rest of the world. They have been detecting and blocking VPNs since 2018, and are more successful with some VPN services than others.
My personal take: A VPN is able to give you access to websites your employer, educational institution or government are attempting to block. Depending on your circumstances, this can be very empowering. But exercise due care because there may be penalties if you are caught.
5. Access Streaming Services That Have Been Blocked by the Provider
Your employer and government aren't the only ones trying to block your access. Many content providers also block you—not from getting out, but getting in—especially streaming content providers who restrict what users from certain geographic locations can access. A VPN can make it look like you're located in a different country, and so can give you access to more streaming content.
Because of this, Netflix now attempts to block VPNs as well. The BBC iPlayer uses similar measures to make sure you're in the UK before you can view their content.
So you need a VPN that can successfully access these sites (and others, like Hulu and Spotify). How effective is Speedify?
Speedify boasts 200+ servers in 50 locations around the world, which is promising. I started with an Australian one and tried to access Netflix.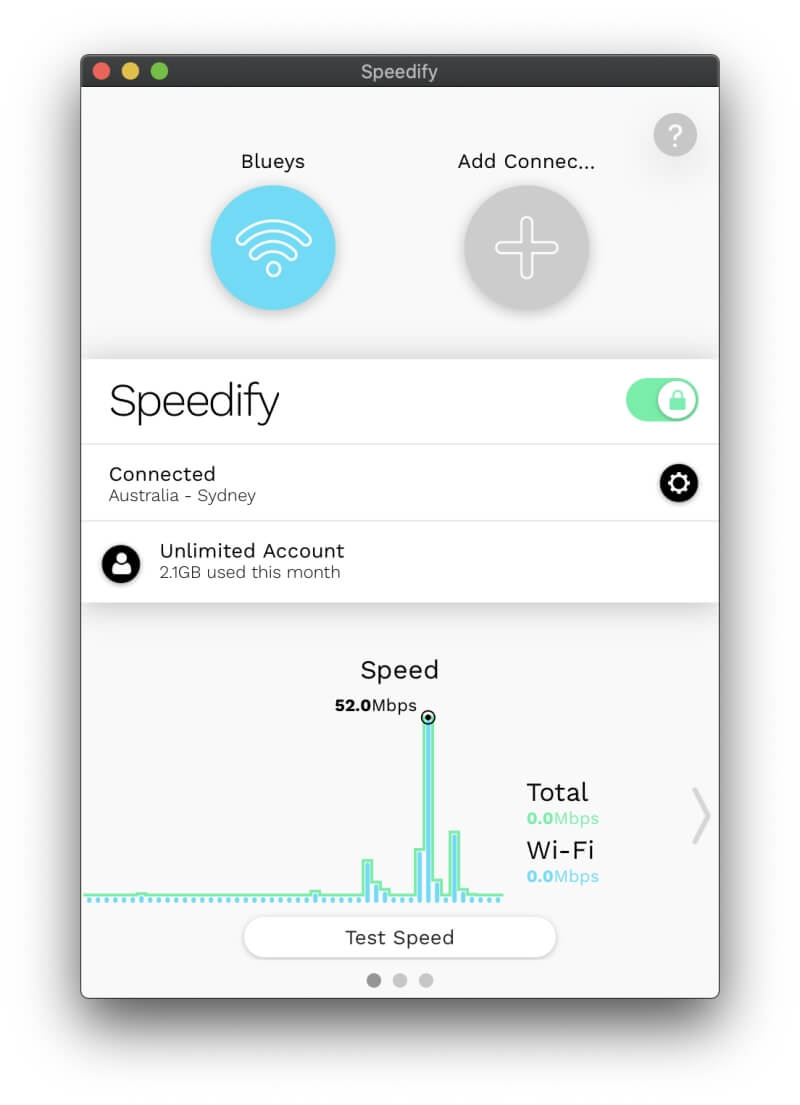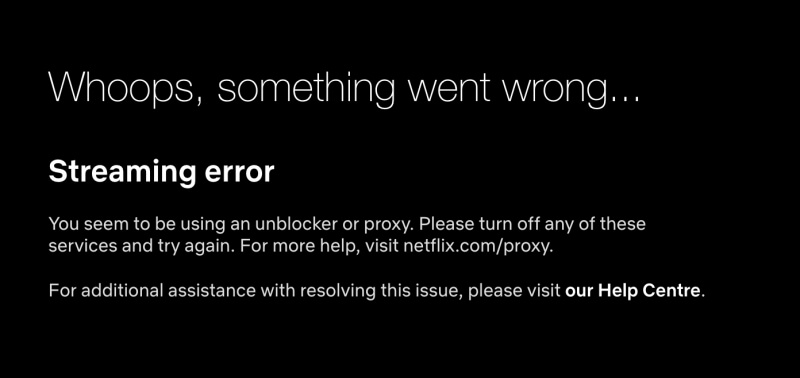 Unfortunately, Netflix detected I was using a VPN and blocked the content. Next, I tried the fastest US server. That one failed as well.
Finally, I connected to the UK server and tried to access both Netflix and the BBC iPlayer. Both services identified that I was using a VPN, and blocked the content.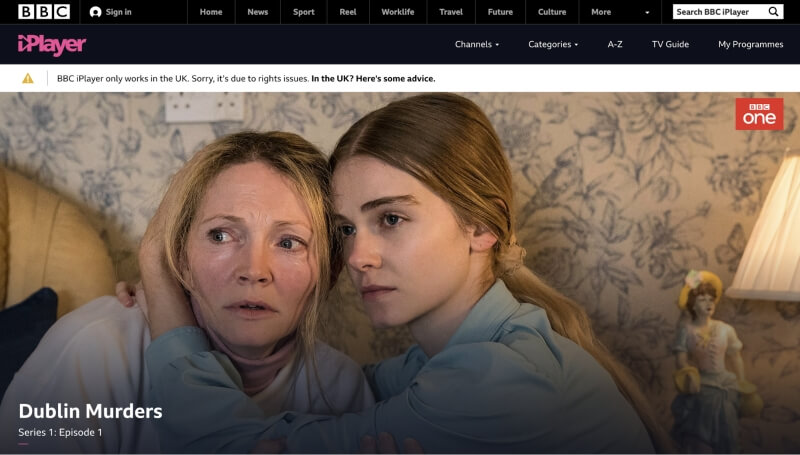 Speedify is obviously not the VPN to choose if watching streaming content is important to you. Even if you just want to watch content available in your own country under the protection of a VPN, in my experience, Speedify just won't work. Read our full review of the best VPN for Netflix to learn more.
My personal take: Speedify can make it look like I'm located in any one of 50 countries around the world, which seems to promise that I could access streaming content blocked in my own country. Unfortunately, I didn't find that to be true. In each case, the service was able to determine I was using a VPN service and blocked the content. Other VPNs exist that can access this content reliably.
Reasons Behind My Ratings
Features: 4/5
Speedify has a lot going for it. It's the fastest VPN I tested and makes your online activities more private and secure. But it fails in one crucial area: the streaming services I tested consistently identified that I was using a VPN and blocked their content.
Pricing: 4.5/5
Speedify costs $14.99/month or $89.99/year for an individual, which is a cheaper annual rate than almost every other VPN I tested. Some other services offer lower prices if paying for several years in advance, but Speedify doesn't. Despite this, it remains very competitive.
Ease of Use: 5/5
Speedify's main interface is a simple on and off switch, which I found very easy to use. Selecting a server in a different location is simple, and changing settings is straightforward.
Support: 4.5/5
The Speedify Support Page offers a searchable knowledge base with articles on many topics. Support can be contacted via email or a web form.
Final Verdict
Are you concerned about your security and privacy when online? You should be, the threats are real. If you were to do just one thing to protect yourself, I recommend using a VPN. With that one app, you can bypass online censorship, foil man-in-the-middle attacks, hinder the tracking of advertisers, and become invisible to hackers and the NSA. Speedify is especially worth considering because it also promises to increase your download speeds.
Apps are available for Mac and PC, iOS and Android. A Speedify Individual subscription costs $14.99/month or $76.49/year, and Speedify Families costs $22.50/month or $114.75/year and covers up to four people. These prices are at the more affordable end of the scale compared to other leading VPNs.
Recently, the company added a free tier that includes all the features but is limited to 2 GB of data a month. That's only suitable for occasional use—that much data may only last an hour or two—but may be useful for users who only require a VPN for specific tasks. It's also a good way to (briefly) evaluate the app before deciding to purchase a subscription.
VPNs aren't perfect—there's no way guarantee absolute security on the internet—but they're a good first line of defense against those who want to track your online behavior and spy on your data.