If you are looking to design templates to then sell them as digital downloads, you can create these files on Canva, share the link with editing privileges, and then include that link in your "delivery" of your product.
My name is Kerry, and I am here to help you learn how to use Canva, a design platform that is accessible for creating a multitude of projects. As an artist and designer, I am always looking for the best tools to help me with the creation of my projects, whether they be for personal use or to share with the public.
In this post, I'll explain how you can take template designs that you create on Canva and use them to sell as a digital product. While the specifics for designing different types of projects do vary, I will be focusing on the general creation aspect of this move as well as how you can share these templates with your customers.
Whether you already have a digital business and want to use Canva for this venture or are a beginner who wants to dabble in this journey, read on to learn how to sell Canva templates!
Key Takeaways
In order to use the background remover tool that will help you outline your photo, you will have to have a Canva Pro subscription that gives you access to these premium features.
Duplicate your original image and resize the second one to be a bit larger than the first. Align it behind the first image and then click on Edit Image to add a colored Duotone effect to create a colored border.
Your customers will have to have or create a Canva account to use the templates that they buy from you, so make sure to include that piece of information in your listing!
If you have a subscription account and use any of the premium elements or designs, your customers will also have to have the same type of account to have those elements without a watermark visible on top of them.
What is a Canva Template
A Canva template is a design that can be shared and edited with others. While Canva has TONS of premade templates for projects such as vision boards, calendars, notes, and slide decks (check out our other selection of tutorial articles to learn more about the specifics of creating projects), people look for other options, especially ones that are customized.
In creating a Canva template, you are building out the layout for your buyers, so that they will just have to fill in the customized details! (Think of an invitation where they simply have to edit the text boxes to include relevant information.)
There are so many types of templates that you can create to sell, including e-book layouts, social media templates, brand kits, worksheets, planners – the list goes on and on!
What are the Benefits of Selling Canva Templates
In an ever-growing business, selling digital downloads has turned into a prime source of income and venture for some individuals. This is a popular venture to embark on for a few reasons, especially in the past few years when people have been looking for extra side hustles that require little supplies.
The first reason why selling digital templates and products is so popular is because it doesn't require numerous tools or materials. With a digital product, you don't have to worry about shipping costs or buying materials that potentially might not get used if what you are selling doesn't become popular.
Another reason why selling digital products has become a choice business option is because of the time you can save in creating products. While sellers do often have lots of templates in their shops, when you realize that they can create the product one time to be sold to an unlimited amount of buyers is truly a selling point.
Even though selling Canva templates is becoming more and more popular, there are still many individuals out there who are looking to save time and buy predesigned ones! Especially if you are able to create a niche, you will be able to find people who are looking for your work!
How to Create and Sell Templates Made in Canva
As I stated above, this tutorial will be a little more basic and go over a generalized approach to selling Canva templates. This is because there are so many different types of projects and platforms to sell them on, that those choices are really up to the user to find what best fits their needs.
Follow these steps to learn how to design and sell a Canva template:
Step 1: First you will need to sign into Canva and choose the type of template that you want to sell.
While you can choose a template that is already made on Canva and edit it further (we will go over important information about going along this route) or you can choose the blank option from your search options so that dimensions are accurate for your project type.

Step 2: On your canvas, start to add elements and images that you want to include in your project. If you want to use some of the images that are already included in the Canva library, just navigate to the Elements tab on the left side of the screen which is found in the main toolbox, and search for your desired image.

You can also upload your own images to the Canva library to be included in your projects.
Step 3: Continue to create your design template until you are finished and happy with the product.
Keep in mind that if you use any of the design elements that are included in a premium account, your buyer will also need to have a paid subscription to Canva to access that design without a watermark.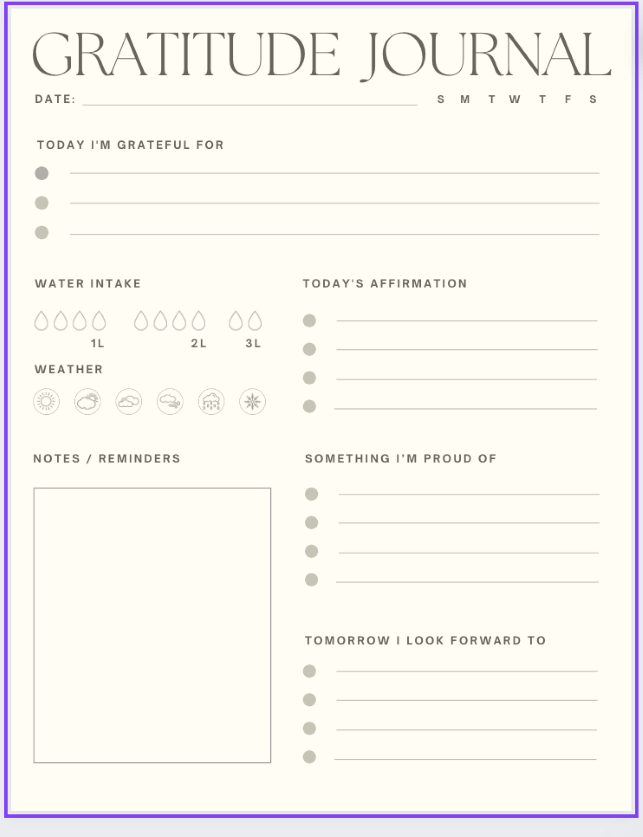 Step 4: Set up your online store to sell your products. Some popular options include Creative Market, Etsy, or your own website.
Make sure to include the listing name of the product, details, and price, and in the details explain that buyers will receive a link that will bring them back to Canva.
Step 5: In order to get the template link to deliver to your buyer, (adding it to the delivery method varies for different store platforms), on Canva, click on the Share button at the top right side of the canvas.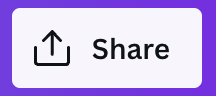 Step 6: In the dropdown menu that appears, find the button that is labeled More, and then you will see an option that is specifically the Template link. Click on it and you will be able to copy and paste that link into the delivery aspect of your store.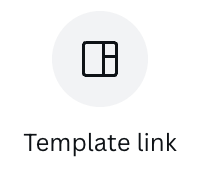 There you have it! An easy way to create and list your templates to sell!
Important Facts About Selling Canva Templates
Please keep in mind the following pieces of information, as you want to ensure that the way in which you are using Canva to sell templates is done correctly!
While you can use premade Canva templates and edit them to sell, the amount of editing that you do needs to be enough so that it is a different product. You can't open up a template and simply change the colors, font, or a single element and then claim it as your own work.
Remember that while you may have a subscription account, if your buyer does not, they will have watermarks placed over any premium element. Keep this in mind if you want to keep your templates accessible to anyone!
Final Thoughts
There is no harm in trying your hand at creating templates to be sold and earning that extra income! Canva is a great platform to do this, as long as you maintain your creative moral stance and truly design your own templates so as to not steal anyone else's work.
There seem to be a lot of people who have gone to sell digital products and templates using the Canva platform to design. If you are one of these people, we would love to hear from you! Do you have any tips or lessons learned while embarking on this venture? Share them below (no gatekeeping here).