Adobe Photoshop is a more sophisticated design program that is mainly focused on graphic design and photo editing. Procreate is better for illustration and digital artwork, but offers almost all of the same features for graphic design and photo editing.
If you're new to graphic design, I would say that Procreate is better because its user interface is easy to navigate, and you can use the app without spending hours learning the tools and features.
On the other hand, Photoshop has more features, so depending on what you are using the app for specifically, you'll find both apps have their own best-fors.
I'm Carolyn and I've been running a digital illustration business for over three years. Because my work involves graphic design and hand-drawn illustrations, I use both Photoshop and Procreate for different types of work.
In this article, I'm going to show you the main differences between Procreate and Photoshop to help you choose the app that works best for you.
Quick Comparison
Here is a quick overview of the main differences between Procreate and Photoshop:
| | | |
| --- | --- | --- |
| | Procreate | Photoshop |
| Learning Curve | Easy to learn | Steep learning curve |
| Pricing | No free version or free trial is available. $12.99 USD one-time purchase  | 7-day free trial. Annual subscription fee is $239.88 USD (billed upfront) or $20.99USD/month if you pay monthly |
| Compatibility | iPad | Mac, Windows, and iPad |
| Design Features | Better tools for digital drawing and illustrations | More advanced tools for graphic design |
| Editing Features | Basic, manual, and hands-on photo editing tools | Advanced photo editing features like retouching and sky replacement |
| Supported Files | 15 file types | 25 file types and 4 video file formats |
Detailed Comparison: Procreate vs Photoshop
Below I have created a detailed breakdown comparing the two apps in terms of the learning curve, design/editing features, file compatibility, and pricing.
Learning Curve
Procreate offers a clear and simple user interface with easy-to-use and quick-to-find tools. The Gallery and Canvas screens are both uncrowded and well-designed which reduces the chances of a beginner getting overwhelmed when learning how to navigate the app.
The simplified tool and layer menus in Procreate make it easy to change and use each one of the features and their handbook provides simple step-by-step guides that help you get familiar with the tools quickly and easily.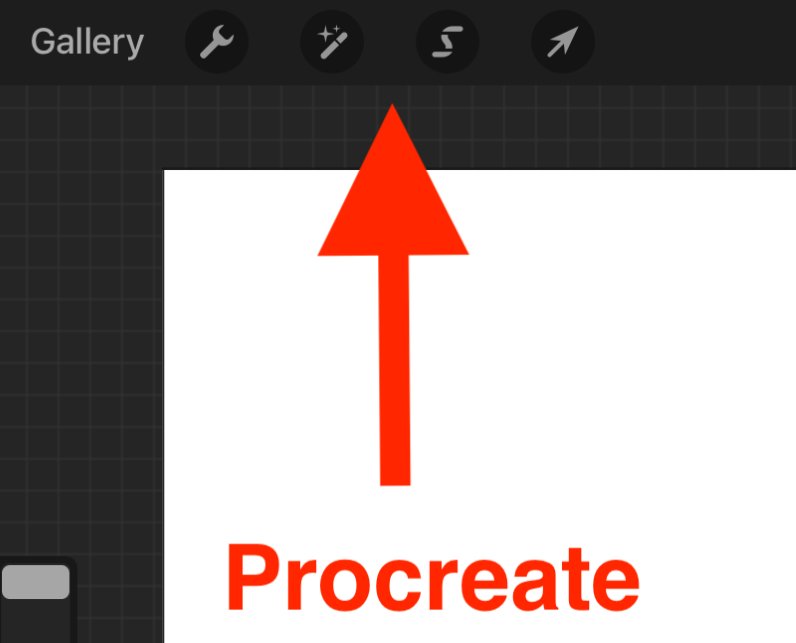 As Photoshop is a much more advanced design software, it has much more tools and features to learn, and many tools are not self-explanatory. It will take a longer time to learn and get familiar with the overwhelming tools.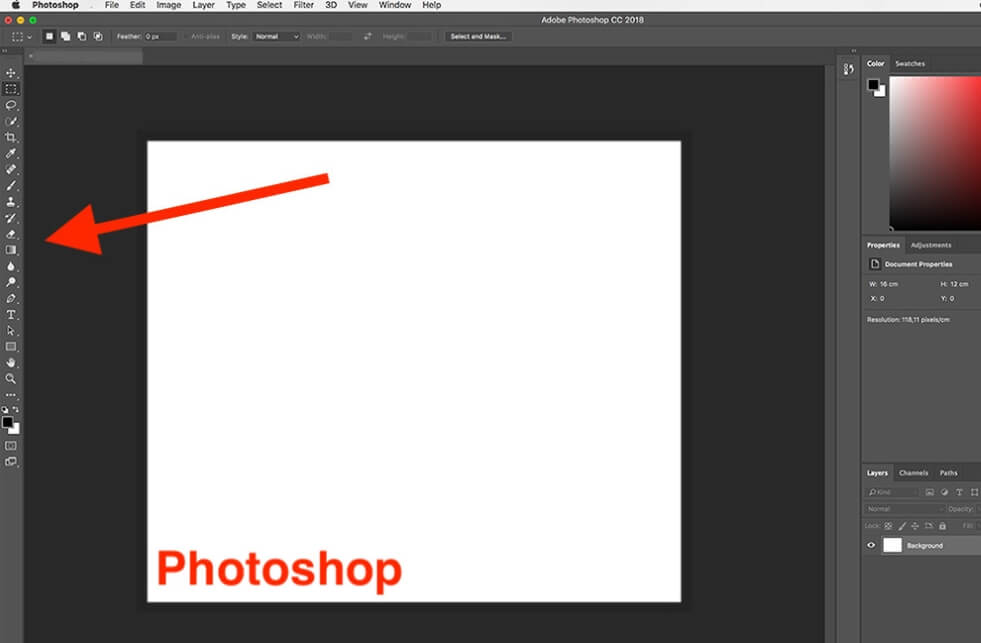 Winner: Procreate. Unless you're a professional graphic designer with years of experience on either app, Procreate offers quick and simple tools that are easy to learn and complete basic tasks within minutes of downloading the app.
Design Features
For digital illustrators who are more focused on drawing and creating striking visual creations, you can do this on Procreate much easier which lets your creativity flow easily making it more pleasant from an artist's perspective.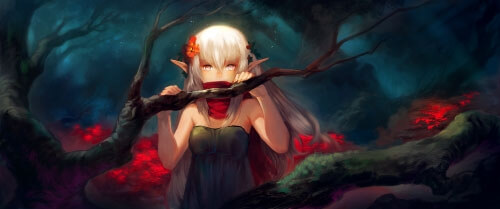 If you're looking for a more technical, graphic design experience then Photoshop definitely offers this. However, due to its elaborate settings, I find that Photoshop definitely has a restrictive effect on the design process as it makes you think too much.
Photoshop almost reduces all creative flow down to a technical process which can be good if that's what you're looking for. But in terms of creating original hand-drawn designs, I prefer to use Procreate.
Both apps usually offer a 3D drawing feature which has really changed the game for users however, Photoshop has announced that it is removing this feature from the original app and users should expect the 3D features to stop working until it is eventually phased out.
Winner: Procreate. Procreate allows more creativity for its users during the design process and still offers the 3D Drawing feature.
Editing Features
Photoshop is the original photo editing app and it provides almost every single possible feature you could ever think of needing when editing photos. It's used by all top graphic designers, photographers, and corporations as it is the best-in-class option out there.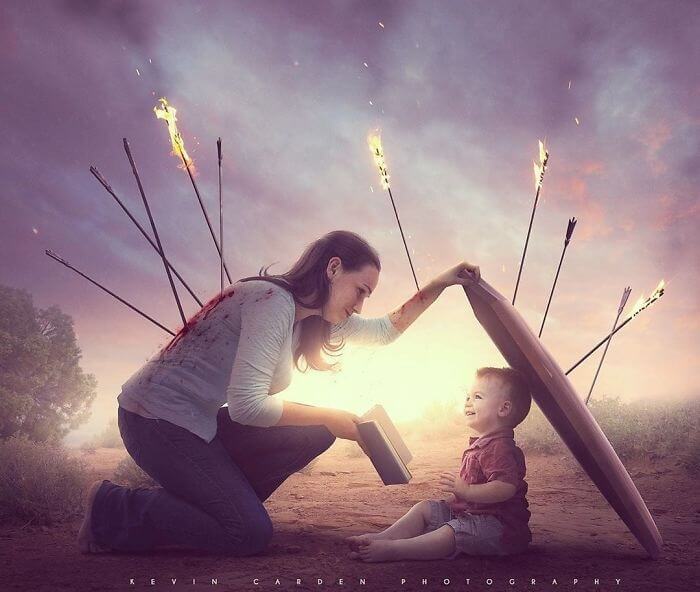 Procreate has caught up with Photoshop and does offer a lot of photo editing features that not many people know about yet. You can remove objects from a photo and manually edit a variety of different settings of an image that can also be found in the Photoshop program.
In terms of basic editing tools, Procreate has you covered. But if you require sophisticated and elaborate editing tools especially when it comes to photographs, then Photoshop will be your go-to.
Winner: Photoshop. Photoshop offers an extensive variety of photo editing tools that are way beyond any other photo editing software on the market as of right now.
File Types
With great power comes great responsibility. Due to the magnitude of Photoshop's abilities, it must offer a wider variety of file type options compared to Procreate.
Photoshop offers the following export file types: WebP, BMP, Cineon, CompuServe, GIF, DICOM, HEIF, IFF format, JPEG, JPEG2000, Large Document Format PSB, OpenEXR, PCX, Photoshop 2.0, Photoshop DCS 1.0, Photoshop DCS 2.0, Photoshop EPS, Photoshop PDF, Photoshop PSD, Photoshop Raw, PICT/PICT Resource, Pixar, PNG, Portable Bit Map, Radiance, Scitex CT, Targa, TIFF, and Wireless Bitmap.
Procreate offers a smaller number of export file types but does include Photoshop files which means you can collaborate between the two apps easily. File types offered: .procreate, PSD, JPEG, PNG, TIFF, GIF, PDF, MP4, HEVC, and OBJ.
Winner: Photoshop. Not that most users need access to such file types, but it has to be said that the options are greater in the Photoshop app.
Compatibility
Like many other apps, the creators of Photoshop have adapted the app to be accessible across different operating systems including Mac and Windows. This expands its user accessibility by not limiting or restricting itself to one system as Procreate has done.
Procreate creators have stated that the app was designed specifically for use with Apple iPads and Apple Pencils and that the app works best on these operating systems. They have also stated that they have no intentions of creating a Windows-compatible app.
This is really a big strength for Photoshop for the simple fact that more people have access to the app. This is probably a contributor to the app's success and the number of dedicated users.
Winner: Photoshop. Photoshop can be used on almost all operating systems while Procreate can only be downloaded on an Apple iPad.
Pricing
The pricing difference between the two apps is vast and makes this comparison an easy one. If you're new to the design world and you're not ready to take on such a large cost, you have some options but overall, the choice is easy.
Photoshop is absolutely a bigger investment and for this reason, Adobe does offer a free 7-day trial to help you make your decision. After your trial, you can either pay the annual subscription fee upfront of $239.88 or choose the less intimidating monthly fee of $20.99.
Note: If you're a student, you do get a student discount and enjoy more apps.

There is no free trial or free version of Procreate but the cost is so appealing it's easy to see the value of the app. At a one-time purchase fee of $12.99, users have full access to all features and will not be expected to pay any further costs after the initial download.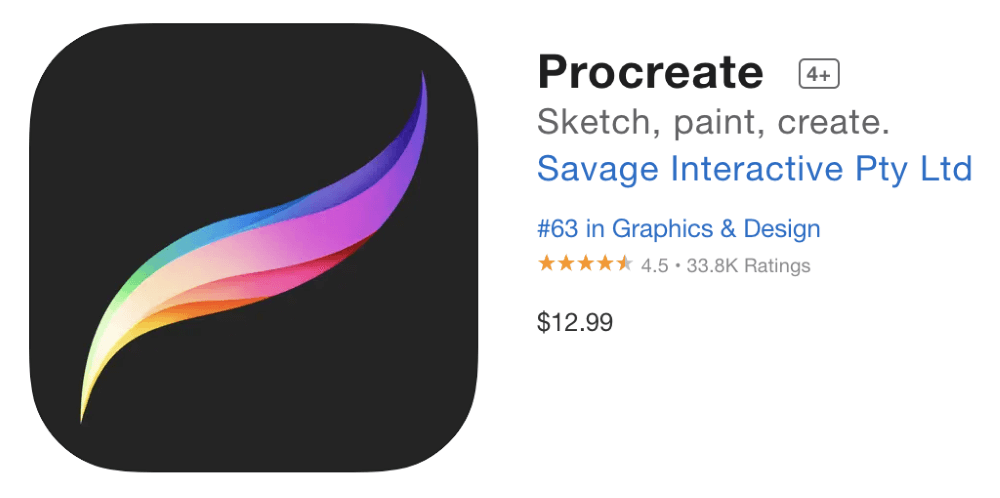 Another huge perk of the Procreate cost is that it won't contribute to your pesky monthly subscription fees which end up with you paying a fortune if you continue to use the app year after year. So with Photoshop, the $239.88 annual fee is just the beginning of your costs.
Winner: Procreate. If you don't need one of the specific tools that only Photoshop has to offer, the most cost-efficient app by far is Procreate which costs less than 4% of the annual cost of a Photoshop subscription.
Final Verdict
Ultimately, the best option for you is based on your needs and preferences. If you're more of a digital artist, I would recommend Procreate. If you're more of a photographer or graphic designer then I would recommend Photoshop. It all depends on what you need from an app.
As I need more artistically driven features and I am a die-hard Procreate fan, I have a clear favorite and preference. I find Procreate offers me everything I need at a lower price which makes my decision very easy when it comes to the wire.
Do you prefer Procreate or Photoshop? Share your preference in the comment section below and let me know why you made that choice.