iTunes is dead, and it's about time. The eighteen-year-old app has been struggling to cope with its own bloat for many years now, and something had to change. So with the release of macOS Catalina, we'll no longer see the familiar white musical icon on our dock.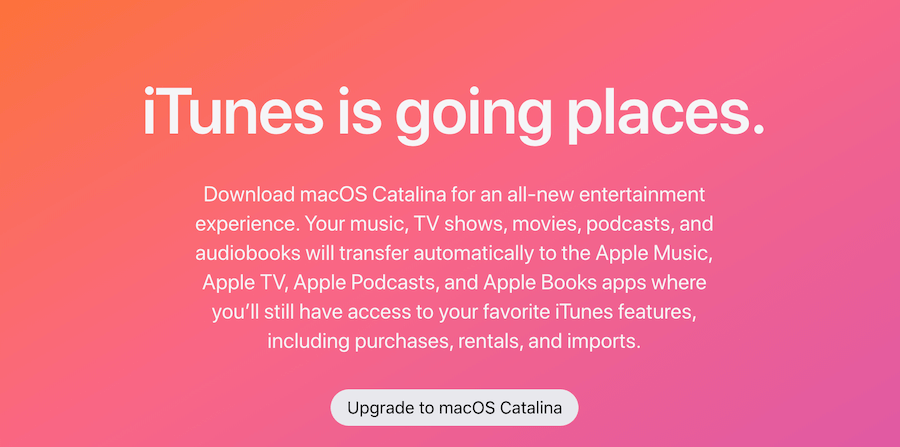 What will you use instead? You're unlikely to want a direct replacement that replicates everything that was wrong with iTunes. Instead, Apple users will be offered a suite of new official apps that together cover the functionality you need and let you access the media you purchased in the past or subscribe to now. I imagine these apps will be the top choice for most Mac users.
What about Windows users? You'll be able to continue using iTunes exactly as you have been for some time to come. Nothing has changed. That may come as a relief, or possibly a huge frustration.
Change is in the air. Whether you use a Mac or PC, if you're ready for something different, we'll cover a range of alternatives that will suit the way you consume your media, and help you escape the iTunes ecosystem.
Apple's Replacing iTunes with a Suite of New Mac Apps
I've been using iTunes since it became available for Windows in 2003. Initially, it was an audio player that made getting music onto my iPod so much easier—something that wasn't simple for Windows users before that. The iTunes Store didn't exist, so the app included features to rip music from your CD collection.
Since then new features have been added on a regular basis: video and podcasts support, iPhone and iPad backup, and the iTunes Store. Now, instead of one large app trying to cope with all of this, three new more responsive Mac apps (and one old one) will handle those duties. Divide and conquer! If you own an iOS device, you're already familiar with them.
Apple Music
Apple Music will allow you to access Apple's streaming service, your music purchases, the audio files you imported into iTunes, and any playlists you created. Unlike iOS, on Catalina, you'll be able to purchase your music right in the app rather than needing a separate icon for the iTunes Store.
Apple TV
Apple TV is the new home for your movies and TV shows, including those you purchased from iTunes or imported from your DVD collection. It will also give you access to Apple's TV Plus subscription service when it launches in November. It's also the new place where you'll purchase new video content from Apple.
Podcasts
I'm a huge fan of podcasts, and I currently use Apple's Podcasts app on iOS. The same app will now be available on my Macs as well, and I look forward to being able to pick up where I left off on my iPhone.
Finder
Finder is not a new app, but on Catalina, it's now a smarter app. It can directly access and manage your iOS devices, allowing you to back up your apps and data, and drag-and-drop new files onto them.
Best Third-Party iTunes Alternatives
So Mac users get a lineup of new Apple media apps, and Windows users can continue to use iTunes. That means Apple remains a viable solution for your media needs. But if you're ready to step outside of the Apple ecosystem, here are some alternative solutions.
1. Use Alternate Streaming Services

Rather than purchasing music, movies, and TV shows, many users have switched to subscriptions, and perhaps you've already subscribed to Apple Music. There are plenty of alternatives, and I'm sure you're already aware of the main ones. These generally cost the same as Apple Music, but many also offer workable free plans.
Apple doesn't yet offer a comprehensive video subscription service, though TV Plus, with limited original content, will be launched in November. So if you've already moved away from purchasing movies and TV shows on iTunes, you're likely already a subscriber to Netflix, Hulu, or another service. These start around $10 a month for an individual and family plans may be available.
And there are plenty of others. Subscription services are a little like the Wild West, and depending on where you're located in the world, prices will vary and other services may be available. It's easier to switch between streaming services because you're not losing anything. You just stop paying for one service and start paying for the next, and you can always change your mind in the future.
2. Use Plex to Manage Your Own Media Library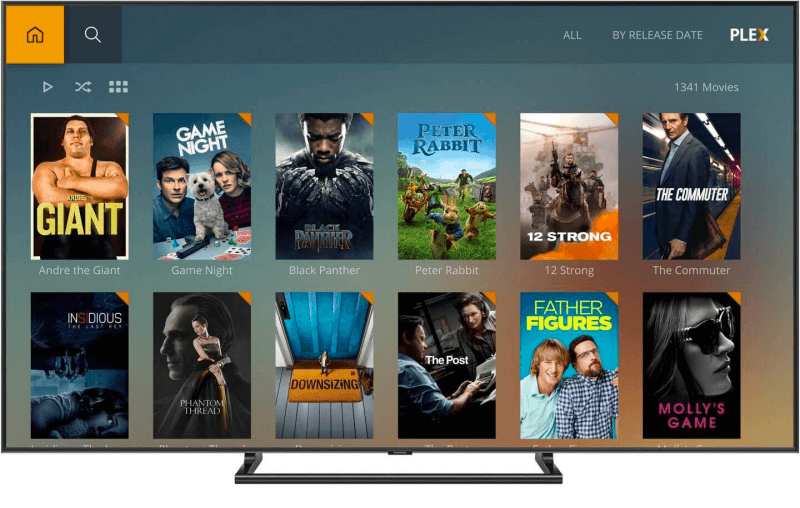 But not everyone's a fan of streaming services. Some users prefer to watch and listen to their own extensive libraries of audio and video content. If that's you, the best solution is to create a media server that can be accessed from all of your devices. That's something that iTunes could handle (as can the new apps), but it was never the best tool for the job. That title arguably goes to Plex.
Plex can handle all of the media you have on iTunes: music, podcasts, movies, and TV. Because it's managing your own media collection, you get to choose the quality—all the way up to lossless. Once you've added your content to Plex, it's organized for you, and beautifully presented. Cover art and other metadata are added. You can access your content from Apple or Android TV, iOS and Android mobile devices, your computer or gaming console, and more.
Plex is free software, but if you'd like to support the company, you can subscribe to Plex Premium for $4.99/month. This gives you additional features and early access to future ones, access to free-to-air TV via an aerial, media sync in addition to streaming, and other perks.
3. Use a Third-Party Media Library App
If you want to play your own content but don't want to go as far as a media server, use a third-party app to manage the music and video on your own computer. With the rise of streaming services, this software genre isn't as popular as it used to be, and some apps are starting to feel dated. I no longer feel this is the best way forward for most users, but if you disagree, here are some of your options.
Kodi (Mac, Windows, Linux) is the quality entertainment hub formerly known as XBMC (Xbox Media Center). It allows users to play and view most videos, music, podcasts, and other digital media files from local and network storage media and the internet. The software is free and open-source, and mobile apps are available for iOS and Android. This is the best media player on the list.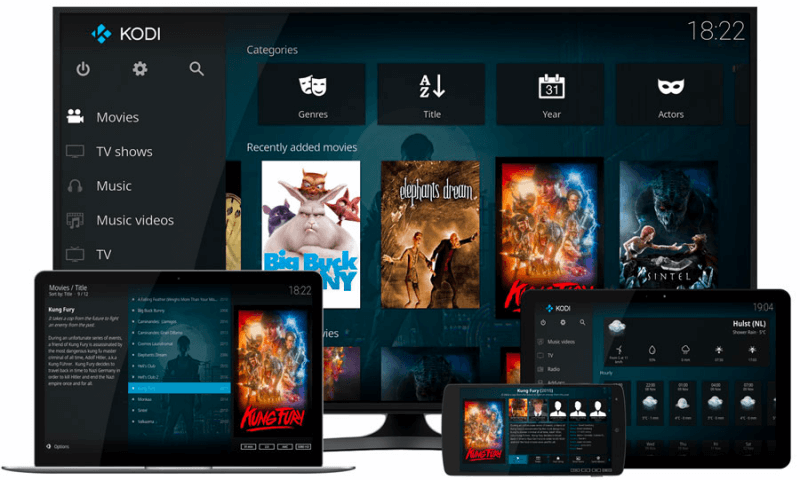 VLC Media Player (Mac, Windows, Linux) is a free and open-source cross-platform multimedia player that plays almost any audio or video media content, though it can feel a little technical at times. Apps are also available for iOS, Apple TV, and Android.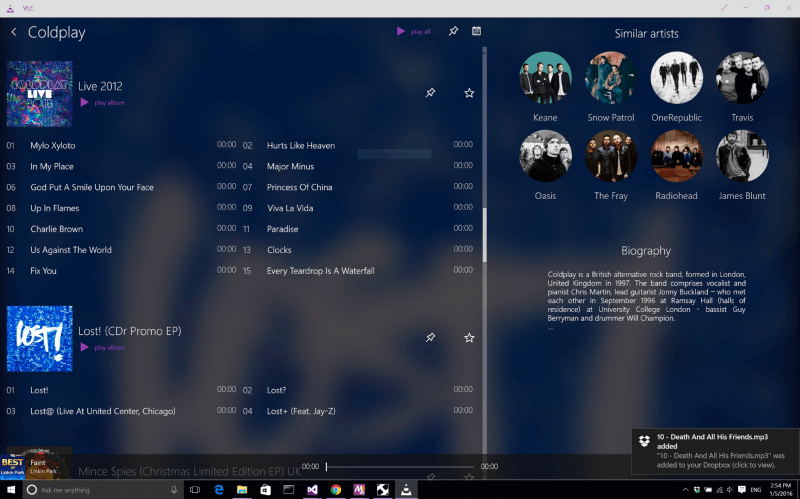 MediaMonkey (Windows) will manage your audio and video media, play it on your computer, and sync to Android, iPhone, iPod, iPad and more. The software is free, and MediaMonkey Gold costs $24.95 and includes extra features. I used it for many years, but it feels a little dated now.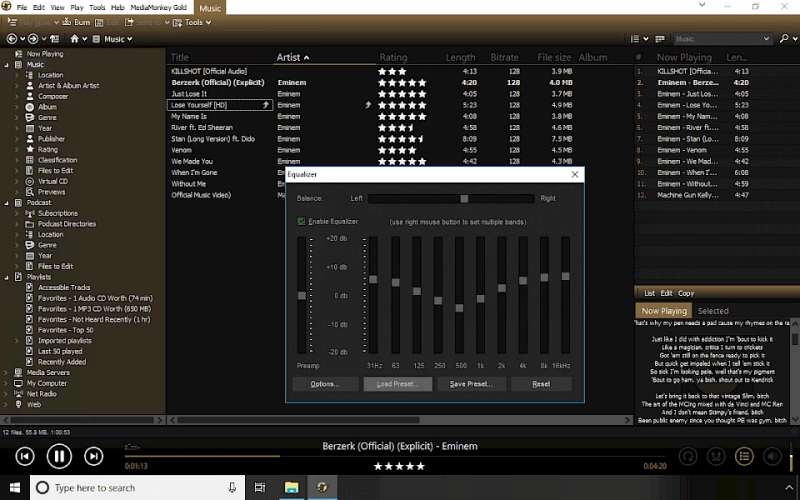 MusicBee (Windows) lets you manage, find, and play music files on your PC, and supports podcasts, web radio stations, and SoundCloud. It's free and can sync your music to Android and Windows Phones, but not iOS.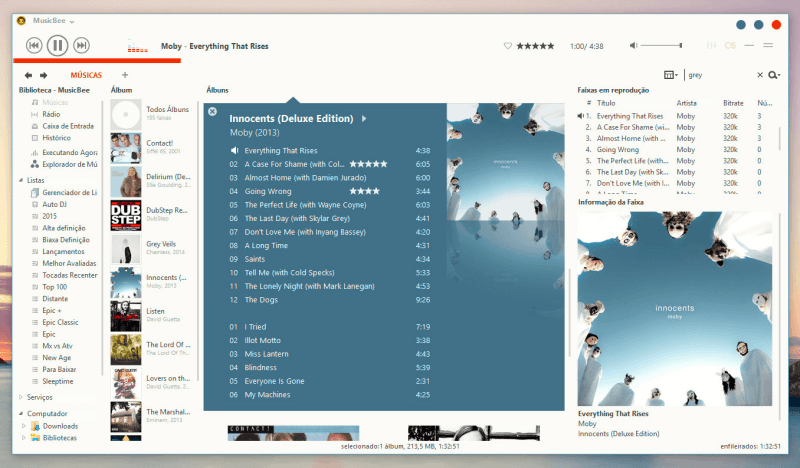 Foobar2000 (Windows) is an advanced audio player with a loyal following. It's free, fast, and functional, and will play your music on your PC but not on your mobile devices.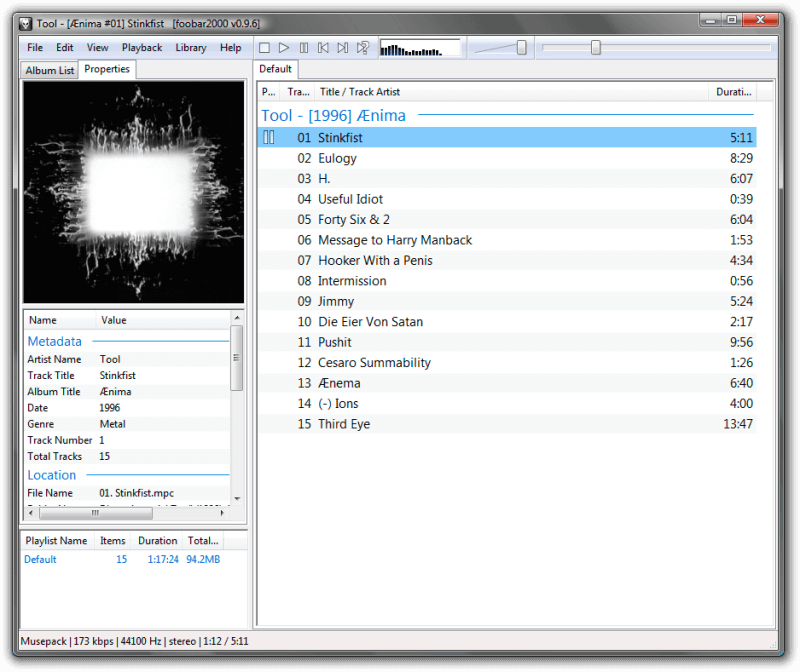 Clementine Music Player (Mac, Windows, Linux) is a music player and library based on amaroK, my favorite Linux music app. It can search and play your own music library, access internet radio, add cover art and other metadata, and add data to your iOS devices or iPods. It feels a little dated.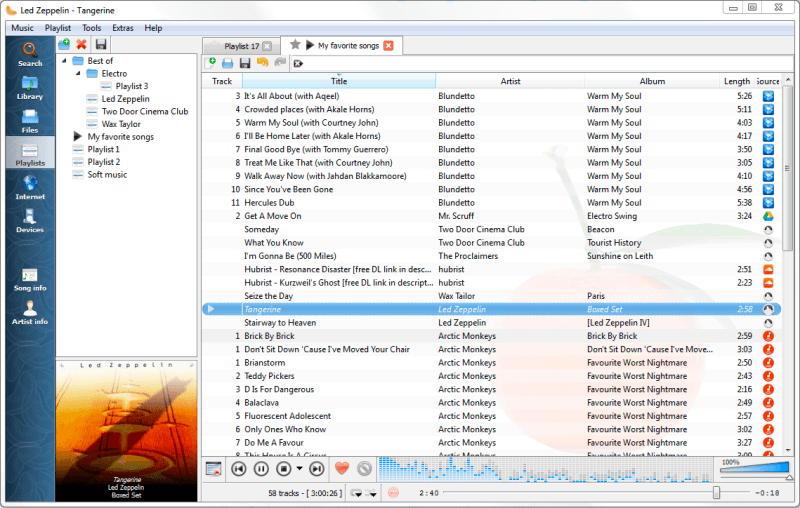 4. Transfer and Manage iPhone Files
If you've been using iTunes to backup your iPhone and transfer files and media files to it, there are a number of excellent alternatives. While many of us prefer to avoid wires and use iCloud for this, there are still many users who prefer the security of plugging their phones into their Mac or PC from time to time, being in control of their own data, and avoiding additional subscription costs. Does that sound like you? Here are your best options.
iMazing will help you manage the data on your iPhone, iPad, or iPod Touch. It will back up your data, save and export phone messages, transfer your music and photos, and let you deal with most other data types. It's available for Windows and Mac, and costs $64.99 for one computer, $69.99 for two, and $99.99 for a family of five.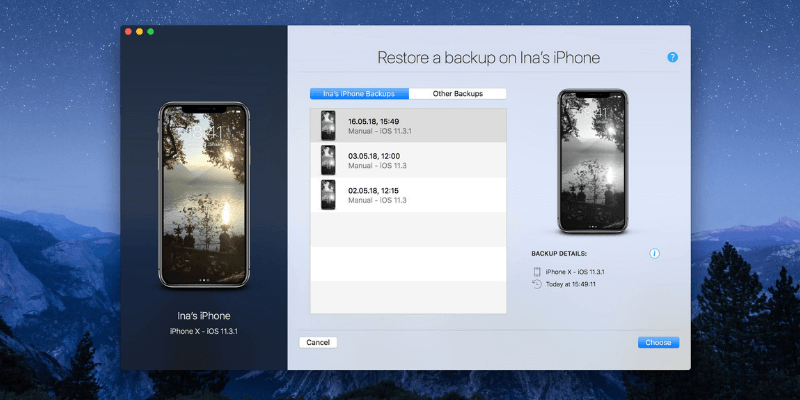 AnyTrans (Mac, Windows) allows you to manage content on an iPhone or Android phone, and also iCloud. It will back up your phone, help you move content to a new phone, transfer media content, and much more. To manage iPhones it costs $39.99/year, or $29.99/year to manage Android phones, and Lifetime and Family plans are available. We named it the winner in our Best iPhone Transfer Software review.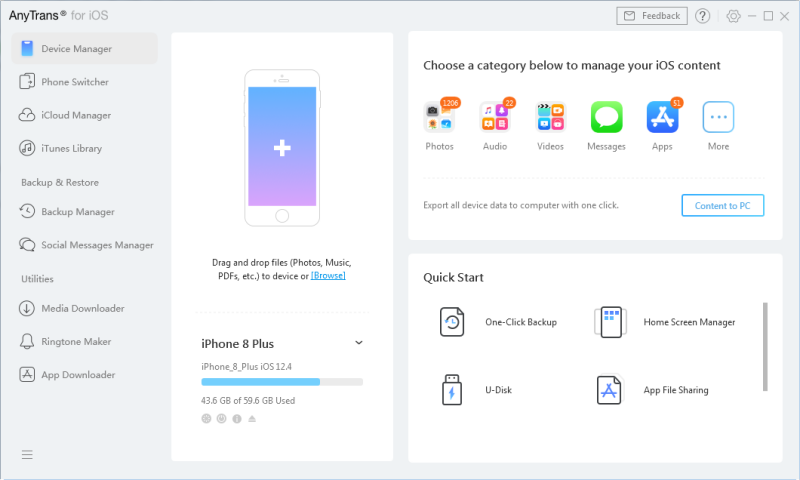 Waltr Pro is a little different. It offers a drag-and-drop interface that will transfer media files to your iPhone either while plugged in or wirelessly via AirDrop. It costs $9.95 per month and is available for Mac and Windows. You can read our full review here.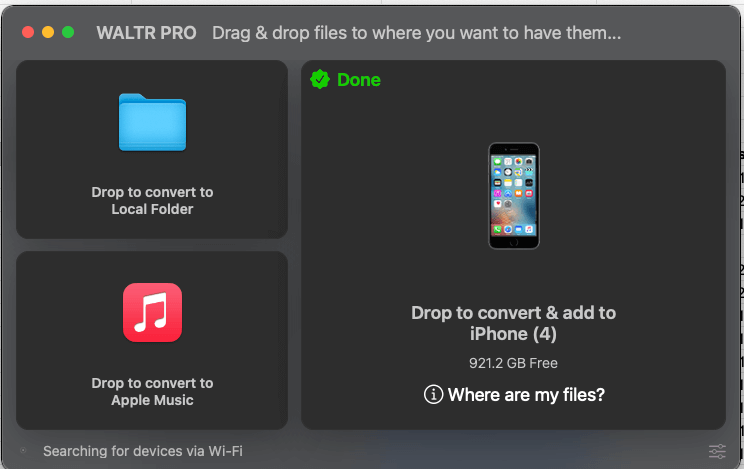 EaseUS MobiMover (Mac, Windows) is a pretty good alternative, though it offers fewer features than the other apps. The free version doesn't include technical support, but you can get this by subscribing to the Pro version for $29.99/month.
So What Should You Do?
Are you happy with Apple Music? Have you invested heavily In the iTunes Store? Then nothing needs to change. Mac users can enjoy the new apps that come with macOS Catalina, and Windows users can continue to use iTunes just as they have been.
But the winds of change are blowing, and if you've been looking for an opportunity to move out of that ecosystem, this might be the right time for you. If you're a streamer you may like to consider Spotify or one of the other popular services. The good news is that it's easy to switch between streaming services—there's negligible vendor lock-in. Just stop your subscription with one, and start it with the next, or even subscribe to several while you decide which works best for you.
On the other hand, if you have your own large library of media content, Plex will make it available on all of your devices. It's full-featured, easy to use, and under active development. Unlike many other media players, Plex's future seems quite secure, so you can make it the new home for your media files for years to come.
Finally, to back up your iPhone to your Mac or PC and avoid additional iCloud subscription costs, have a look at iMazing and AnyTrans. They're great value, and will let you manage your content and transfer it both ways.