There is a lot of software out there that claims to speed up your Mac or optimize your system in some way. However, with scams and illegitimate software all too common, how do you know if a program is legitimate and safe to use?
Overall, CleanMyMac X (our full review) is a legitimate and safe-to-use program. Since it is officially Apple-notarized, you can rest assured that it is free from malware and comes from a trustworthy developer. The company behind the app, MacPaw, has been in business for over a decade, with a long list of quality apps.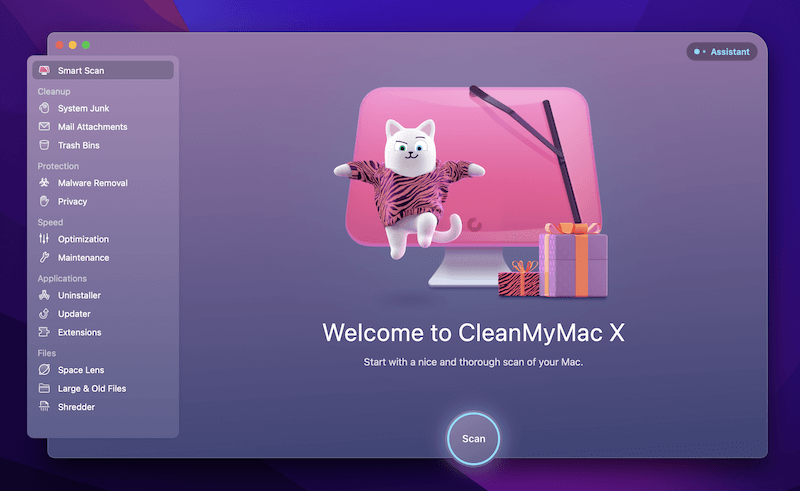 My name is Tyler, and I am an Apple computer expert with more than a decade of experience. I've seen and repaired countless issues on all sorts of Macs. Helping Mac owners solve their problems and get the most out of their Macs is one of the best parts of my job.
In today's article, we'll discuss CleanMyMac X and whether or not it is legitimate and safe to use. We'll explore why cleanup and optimization software gets a bad rep, and how CleanMyMac X is notably different from the competition.
Let's get to it!
Key Takeaways
CleanMyMac X is officially Apple-notarized, meaning it has passed checks to ensure it is free from malware and safe to use.
CleanMyMac X is from a trustworthy company with a long track record of developing reliable and functional apps. MacPaw, the company behind CleanMyMac X, has received numerous accolades for their applications.
CleanMyMac is a legitimate program with a variety of functions, from cleaning up system junk, to removing malware.
The app is available as a free trial, but the premium version offers the most features and the best bang for your buck.
Is CleanMyMac X Safe to Use?
CleanMyMac X is an application from MacPaw, designed to give users a suite of functionality for cleaning up and optimizing their system. This software packs a ton of features, and offers you the ability to perform advanced maintenance tasks with the click of a button.
While the app is not necessarily free, it still offers a powerful suite of features. As a result, the saying "If it is too good to be true, it probably is" comes to mind. Many users wonder if CleanMyMac X is safe to use and if it is even legitimate at all.
In this case, there is nothing to worry about. However, it is easy to see how CleanMyMac X gives off some red flags. With similar-looking programs like Mac Defender, a rogue virus disguised as an internet security program, giving this type of software a bad reputation, many users are weary of trusting too easily.
The good news is that CleanMyMac X is Apple-notarized. This means that it has gone through a rigorous testing procedure to ensure it is free from malware or dangerous add-ons.
CleanMyMac X has been tested against Apple's massive database of operating guidelines. As a result, the program will run without causing safety or performance issues.
Is CleanMyMac X available in the App Store?
A common misconception is that CleanMyMac X is not in the official App Store. If you do any research into the app, you'll find many reviews online claiming that this program is not listed in the app store.
The good news is that CleanMyMac X is now available for download from the official Mac App Store. Since the program was initially not listed in the App Store, many users saw this as a red flag. As a result, you might find conflicting information about the app's availability.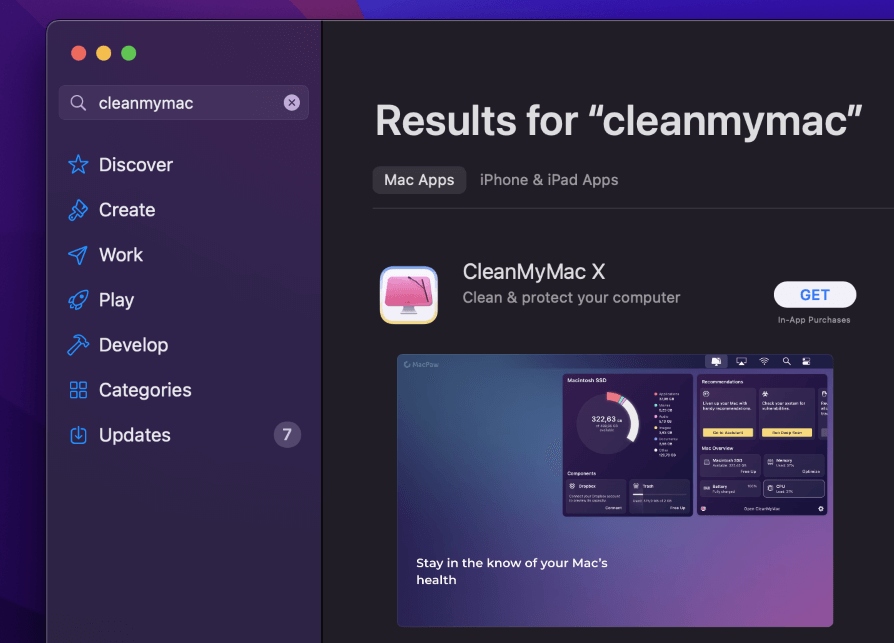 If you are familiar with Macs, you'll know that the App Store is where all of the Apple-approved apps are available for download. Developers get a seal of approval from Apple when submitting their creation to the App Store.
CleanMyMac X has undergone a rigorous testing process to ensure its safety. During this process, Apple ensures that the app is free from malware and will not harm a user's computer.
Is MacPaw a Legitimate Company?
Should you trust an app just because Apple says so? How do you know that it is from a legitimate developer? We've done a little digging to find out who is behind this app and if they are a real company.
A little research reveals the truth. CleanMyMac X comes from a company called MacPaw. They are headquartered in Kyiv, Ukraine, with an additional office in Santa Barbara, California. Founded in 2008 by Oleksandr Kosovan, MacPaw has made a name for itself with a wide range of software products.
MacPaw created Setapp, a subscription-based service that allows users access to all of the company's apps. As a result of several years of development, users get a wide variety of programs like ClearVPN, Gemini, Encrypto, and of course, CleanMyMac X.
To top it all off, Setapp "was named World's most innovative company in Europe 2019 according to FastCompany." Additionally, they have been featured in numerous big-name publications like 9to5mac, TechCrunch, and Forbes.
With such an extensive history and a long list of accolades, it is safe to say that the developer of CleanMyMac X is trustworthy.
Why Use CleanMyMac X?
Now that you know CleanMyMac X is legitimate and safe to use, why should you use it in the first place? I can think of a few good reasons.
CleanMyMac X comes with a massive suite of utilities designed to save you the time and hassle of doing things yourself. If you don't like to get your hands dirty with system maintenance, this is perfect. You can run advanced maintenance tasks that normally require multiple steps and trial and error.
CleanMyMac X allows you to free up RAM, run maintenance scripts, flush your DNS cache, speed up Mail, repair disk permissions, and perform Time Machine Snapshot thinning, all with the click of a button.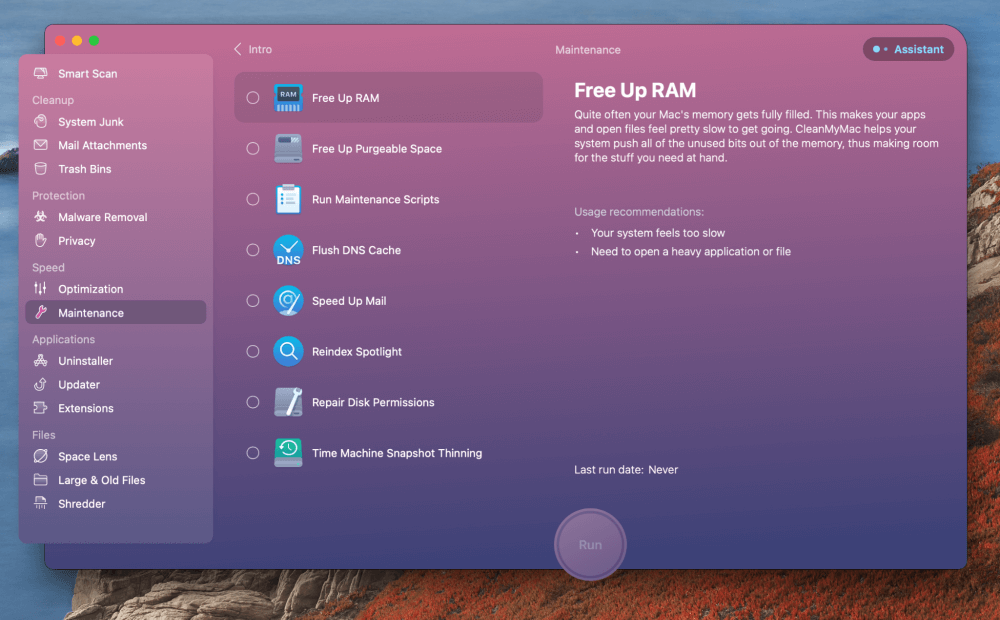 Even more importantly, you can check for harmful malware to keep your system safe. CleanMyMac X is a reliable antivirus software, with a built-in utility for removing malicious files. The app allows you to review, study, and eliminate threats within minutes.
There is a common misconception that Apple computers cannot get viruses. Unfortunately, the truth is that Macs can be infected with viruses and other malware.
With CleanMyMac X, you can protect your Mac against malware, adware, ransomware, and other threats.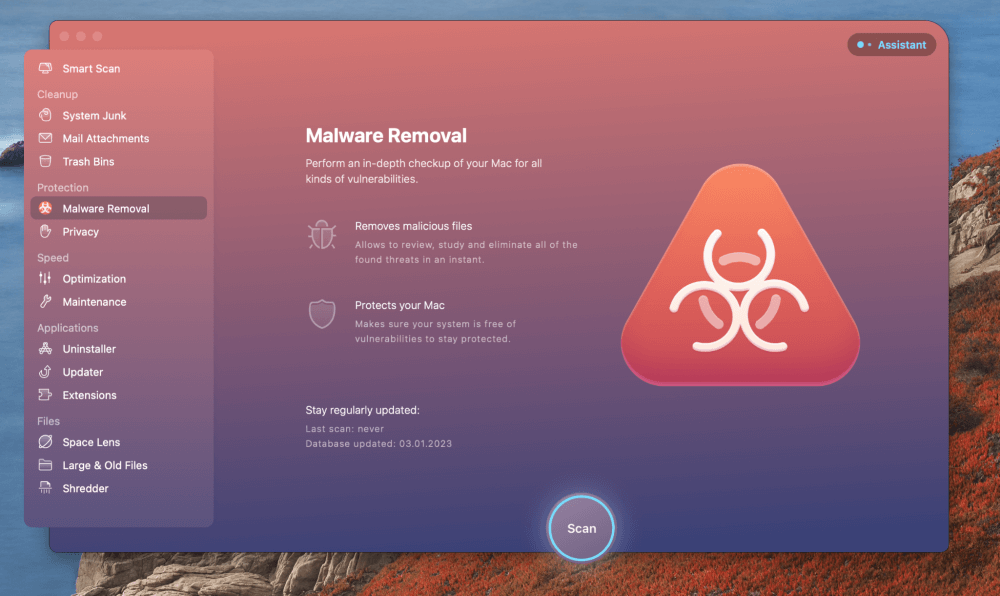 Additionally, CleanMyMac X provides a handy tray icon. You can run enable alerts to tell you when your system is running low on resources like RAM or disk space.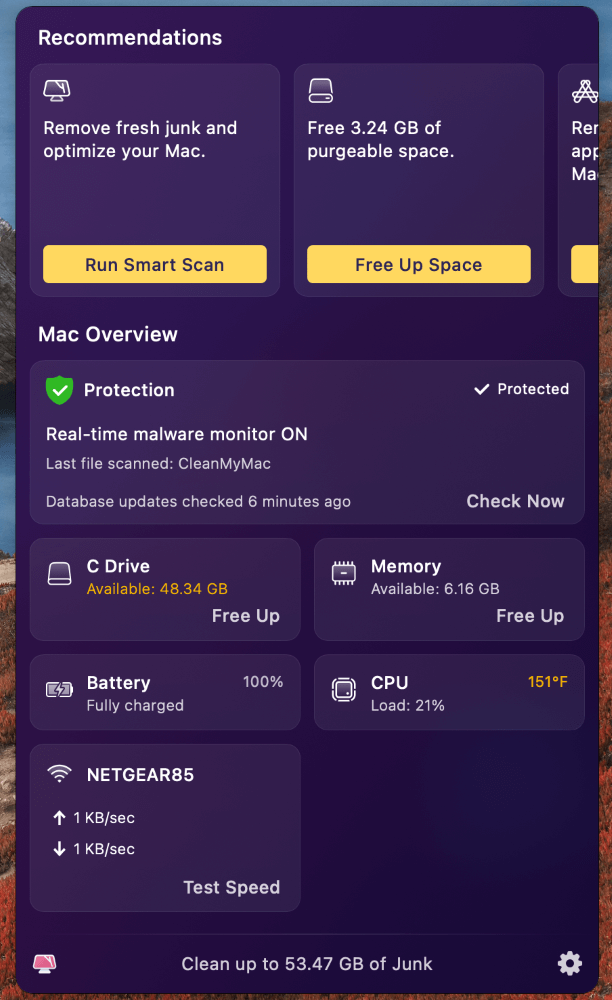 Is CleanMyMac X Free?
The bad news is that CleanMyMac X is not entirely free. However, you can download a limited trial version to test the app out and get a feel for its functionality. If you want to unlock the full potential of CleanMyMac X, you'll need to pay for the premium version.
While the trial version limits the amount of junk you can clean for free, the premium version lifts this limit. If you're serious about keeping your Mac in tip-top shape, the premium version of CleanMyMac X is worth the price.
Depending on how many systems you want to use the program with, you can opt for a 1-year subscription for 1 Mac at $39.95, 2 Macs for $59.95, and 5 Macs for $89.95.
Final Thoughts
If you want to try CleanMyMac X for cleaning up your Mac, you can download a trial version at no cost. To take your system maintenance a step further, the premium version offers a plethora of features at a reasonable price.
All in all, CleanMyMac X is safe to use and is an excellent choice if you want to keep your system running smoothly.