With the immense number of tools and websites out there for people to use for design projects, Canva and Figma are two popular options out there. It can be challenging to determine which one best fits your needs. Plus, each tool has its best-for applications.
My name is Kerry and I've been trying out design programs for all types of projects for many years, so I've found what works best for my workflow. For example, I find that Canva works best for social media design and Figma is more for professional UI design.
Canva is a popular online design tool for making invitations, presentations, posters, and social media posts. While Figma allows users to create UI (user interface) designs for websites, apps, games, and online products.
In this post, I'll explain a bit about Canva and Figma along with their highlight key aspects of their programs. Since they're designed for different uses, this article is to help you choose a tool that will fit your needs.
Quick Comparison
Here's a quick overview of Canva vs Figma.
Figma
Canva
Learning Curve
Steep learning curve
Not beginner-friendly
No learning curve
Beginner-friendly
Pricing
Free version available
Figma Professional $144-180/ year Figma Organization $45 per editor per month.
Free version available
Canva Pro$119.99/year
Canva for Teams$149.50 for up to five users
Templates & Element Library
Limited templates & element library
Need to get stock images from external sites
With thousands of premade templates, graphics, and images
Team Collaboration
Advanced teamwork features including edits, comments and integrates with Slack channels
Canva Teams allows users in the same business account to have access to designs with permissions
App Integration
Integrates and support other digital design software
Can connect to social media platforms, marketing tools
Integrates with limited editing software
Figma vs Canva: Detailed Comparison
We are going to be comparing Cana and Figma in the following categories: learning curves, templates & elements library, team collaboration, pricing, and app integration.
Learning Curve
Canva's interface is clear and the tools are easy to navigate and use. Even first-time users with no graphic design experience can create projects from their premade templates without having to brainstorm and make something from scratch.
It doesn't really require any graphic design experience to use Canva, but if you're not sure about any tools, there are tons of learning materials out there that range from completing basic steps to more challenging projects, even Canva itself has a tutorial center.

Figma is a tool for designing user interfaces and a more professional program, so it's more complicated to use and not beginner-friendly. While there are tutorials out there, you do need to spend time learning the tools, and there are more tools to learn than on Canva.
Winner: Canva. It doesn't require any graphic design experience, it's very user-friendly and easy to learn.
Pricing
Both Canva and Figma offer users multiple pricing options. Depending on your needs and whether you are going to be using these websites for personal or professional use, each gives you flexibility in paying for the plan that fits your desires.
Canva has a Free plan with limited features. They also offer an individual Canva Pro option for $119.99/year that will give access to all of the premium features including complete access to all elements, premium download features, photo editing tools, etc.
If you do teamwork often, there's Canva for Teams plan that costs $149.50/year for the first five people. It's a great option that gives premium features and the ability to collaborate, edit, and share designs with others on your team!

Figma's free option allows for 3 Figma and 3 FIGJAM files (their whiteboard collaboration tool), unlimited personal files and collaborators, and access to their mobile app.
Meanwhile, there are two other paid option plans – Figma Professional and Figma Organization.
The Professional plan is $12/month if paid annually or $15/month if you pay monthly. With this plan, you'll get unlimited files, the ability to have audio conversations, and more library features. The Organization plan is $45 per editor per month, and you will get more analytics, merging, and features that will help guide your business and metrics.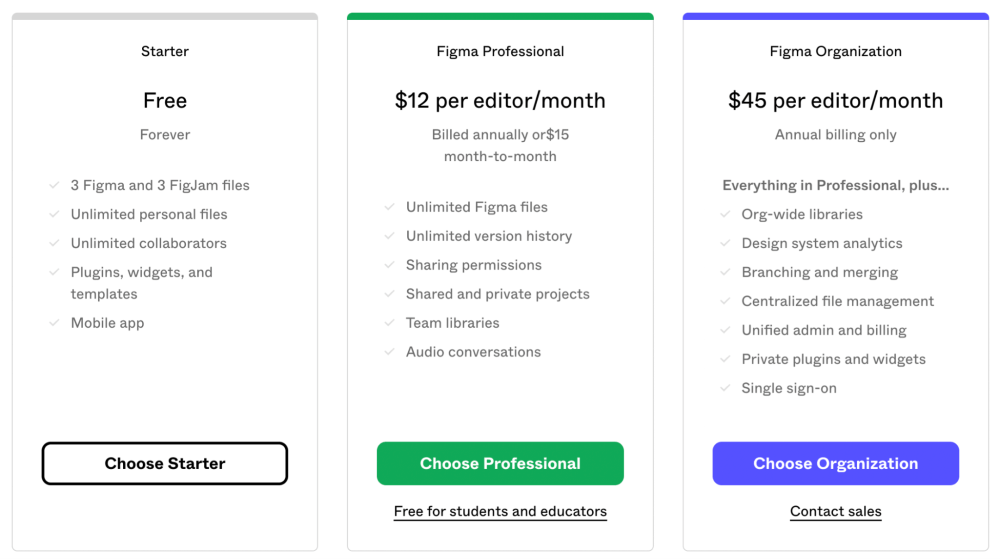 Winner: Canva. Price-wise, Canva offers a slightly cheaper option with more design features.
Templates & Elements Library
In Canva, there are thousands of ready-to-use templates for presentations, posters, invitations, social media posts, or other projects. You can simply choose a template, make some edits and make it your own design in little time.
In addition, with just the free version, users can find a library of elements that include thousands of photos, videos, illustrations, sound clips, and so many more customizable features that will make even a beginner's project look professional.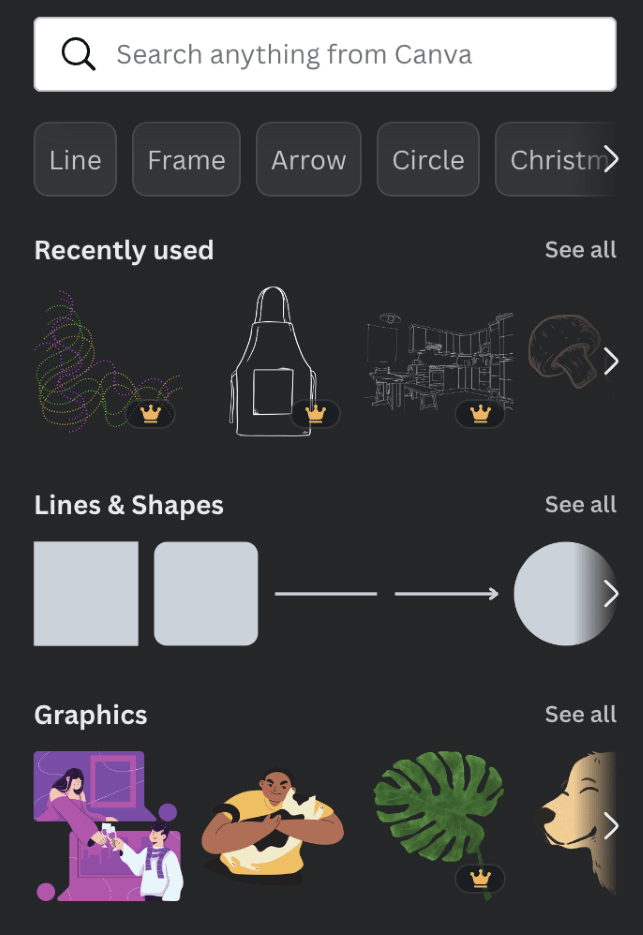 Figma provides more of an opportunity to develop your projects from a clean slate. While the Figma team has built a bit over 300 templates to start working on your design (including wireframe kits and product development roadmaps), it is a far less stocked library to choose from.
In regards to Figma's preloaded elements such as photos and graphics, users have to create most elements that they want to use in their projects or import them from external sites that provide commonly used images and are royalty-free such as Unsplash or Pixabay.
Winner: Canva. It offers much more ready-to-use templates and elements that make designing easy as compared to Figma.
Team Collaboration
While the basic and free Canva plan is used more for personal projects where users can share their files with others with a link, Canva also offers a paid Teams option so teammates can work on the same projects and share files easily.
By using this feature, users can create a Brand folder so that there is consistency with fonts, color palettes, and style when collaborating with others in their company or team.
Figma is also a browser platform and one of its key features is how collaborative it can be. It allows users and teams to work together in a live mode so that everyone can see changes, edits, and developments as they are occurring.
Anyone who has the link and permission to view the file can see what is going on, which can be very helpful if you want any stakeholders to give feedback along the way to save time later on and keep everyone up to date on changes. Teams can also work through FIGJAM, the collaborative whiteboard option that is excellent for brainstorming together.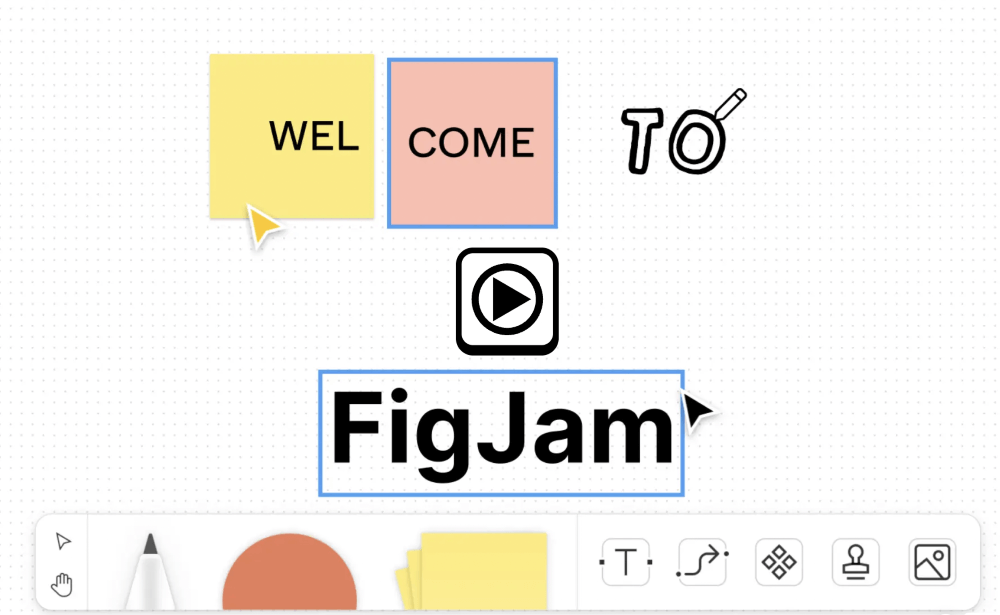 One more awesome feature for collaboration that really puts Figma ahead of Canva is the fact that it allows users to communicate through Slack channels so that any comments on the designs will be sent to those on that team.
Winner: Figma. There are stronger and more team collaboration features on Figma such as the live mode and its integration with Slack channels.
App Integration
If we are looking at numbers, currently Canva offers over 90 connections. However, if you look at and assess the types of app integrations there are, you will notice that many of them fall under the same categories such as presentation tools, additional editing software, social media platforms, and marketing outlets.
Figma, on the other hand, provides basic integrations that lead to many more additional app and website opportunities. The variety of programs that are able to connect with Figma also are much more diverse and expands to some complex software that will make UI users and designers very happy.
Winner: Figma. The platform integrates with more software so that you can still work on the file and apply it to further applications, while Canva only supports limited formats.
Final Verdict
Both Canva and Figma truly have their own features that provide both advantages and disadvantages to the programs. While Canva openly markets itself as a graphic design tool for all levels and is easily accessible, Figma is better for professional UI design.
Whether you use Canva, Figma, or both – we would love to hear your opinion as to which design platform you prefer to use and why. Please share your thoughts and opinions in the comment section down below!