What's the best tool for a writer? Many use a typewriter, Microsoft Word, or even pen and paper, and get the job done. But writing is hard enough already, and there are writing software that promise to make the process as friction-free as possible, and offer tools that meet the unique needs of writers.
Ulysses claims to be "the ultimate writing app for Mac, iPad, and iPhone". It's my personal favorite and the winner of our Best Writing Apps for Mac review. Unfortunately, it's not available to Windows users and the company has not announced any plans to create one, though they've hinted a few times that they may consider it one day.
The Windows version is in no way associated to us – unfortunately, it's a shameless rip-off.

— Ulysses Help (@ulyssesapp) April 15, 2017
How Can a Writing App Help?
But first, how can writing apps like Ulysses help writers? Here's a quick summary, and for a full treatment of why we love the app, read our full Ulysses review.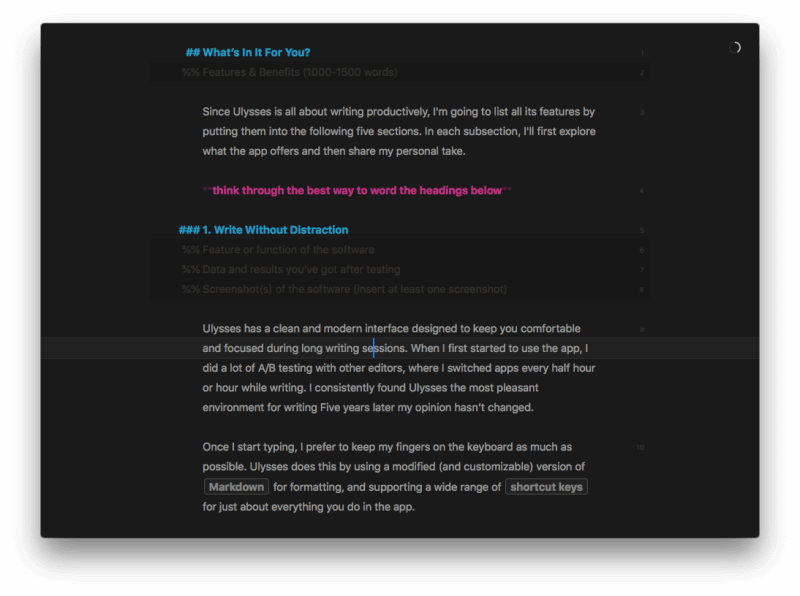 Writing apps offer an environment that helps writers focus. Writing can be difficult, leading to procrastination. Ulysses offers a distraction-free mode that helps you keep typing once you get started, and uses Markdown so you don't need to take your fingers off the keyboard to format your words. It's pleasant to use, adding as little friction and as few distractions as possible.
Writing apps include a document library that syncs between devices. We live in a multi-platform, multi-device world. You might start a writing project on your computer and do some editing on your tablet. Ulysses syncs your complete document library between your Apple computers and devices and keeps track of previous versions of each document in case you need to go back.
Writing apps offer helpful writing tools. Writers need to quickly access statistics like word and character counts and appreciate a convenient way of checking if they are on target for their deadline. Spell check, formatting, and maybe foreign language support are needed. Preferably these tools will be kept out of the way as much as possible until they are needed.
Writing apps help writers manage their reference material. Before starting the grunt work, many writers like to let their ideas marinate. That may involve brainstorming and research, and creating an outlining of the structure of your document before you start is often helpful. A good writing app offers tools to facilitate these tasks.
Writing apps allow writers to organize and rearrange the structure of their content. It can be helpful to visualize an overview of a long document in an outline or index card view. A good writing app will also let you easily move the pieces around so you can change the document structure on the fly.
Writing apps allow writers to export the finished product to a number of publishing formats. When you finish writing, an editor may want to use the revision tools in Microsoft Word to suggest changes. Or you may be ready to publish onto your blog, create an ebook, or produce a PDF for your printer to work with. A good writing app offers flexible export and publishing features that allow you to customize the final product.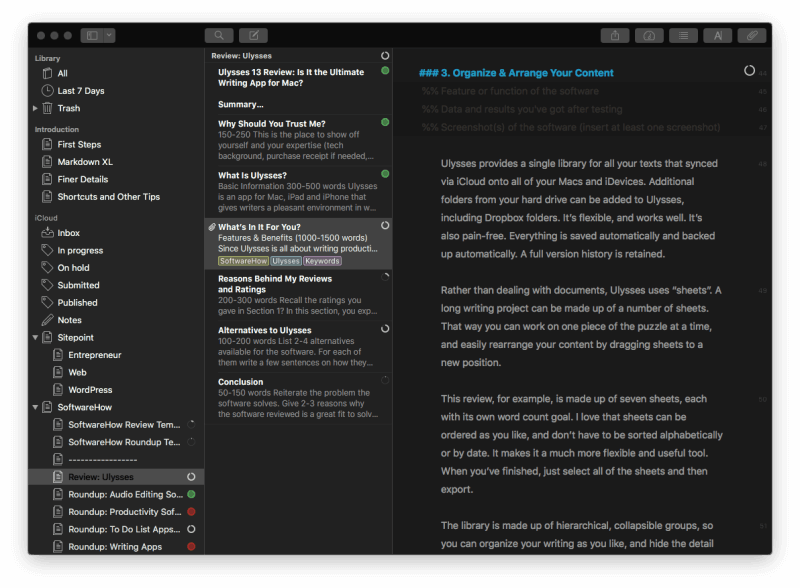 Ulysses App Alternatives for Windows
Here's a list of some of the best writing apps available on Windows. They won't all do everything Ulysses can, but hopefully, you'll find one that meets your needs.
1. Scrivener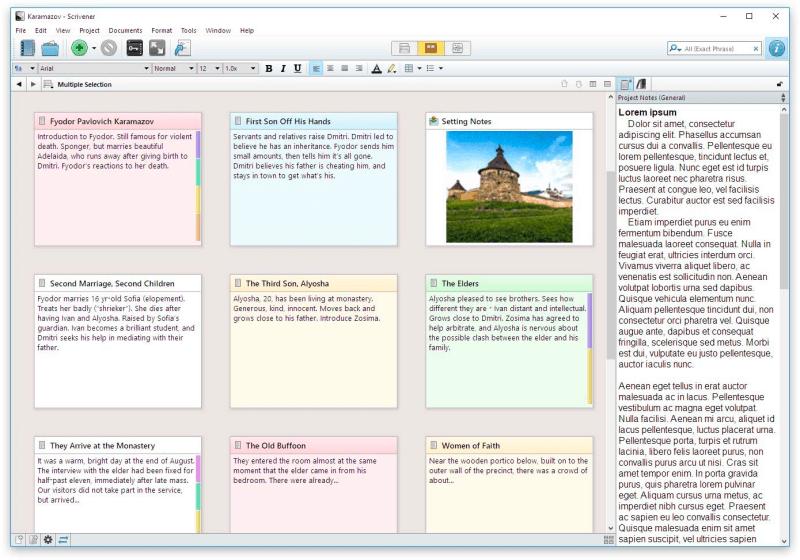 Scrivener ($44.99) is Ulysses' biggest competitor, and superior in some ways, including its awesome ability to collect and organize reference information. Scrivener for Windows has been available for some time, and if you purchase the current version, you'll receive a free upgrade once it is ready. Read our full Scrivener review here or this comparison review between Ulysses and Scrivener here.
2. Inspire Writer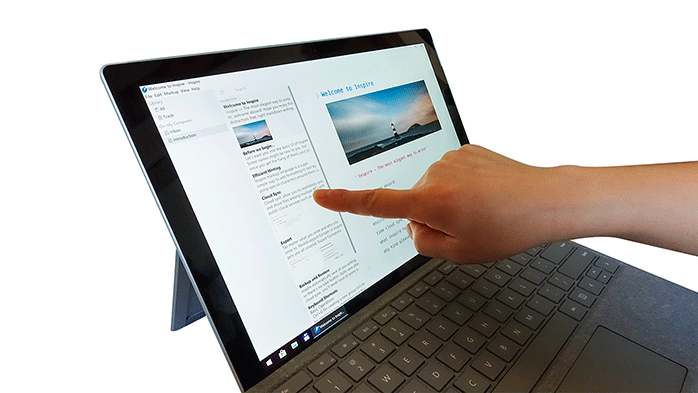 Inspire Writer (currently $29.99) has a striking resemblance to Ulysses but doesn't include all of its core features. It does use Markdown for formatting and organizes all of your work in a single library which can be synced between multiple PCs.
3. iA Writer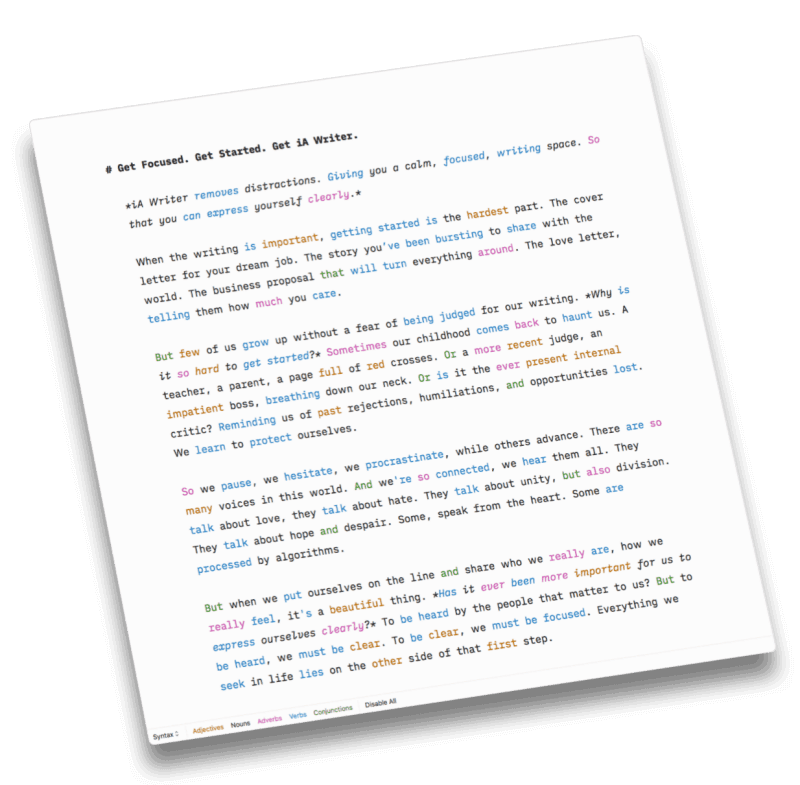 iA Writer ($29.99) is a basic Markdown-based writing tool without all of the bells and whistles that Ulysses and Scrivener offer. It has a focus on distraction-free writing, and the current Windows version is ahead of the Mac version by including document outlining, chapter folding, and automatic table alignment.
4. FocusWriter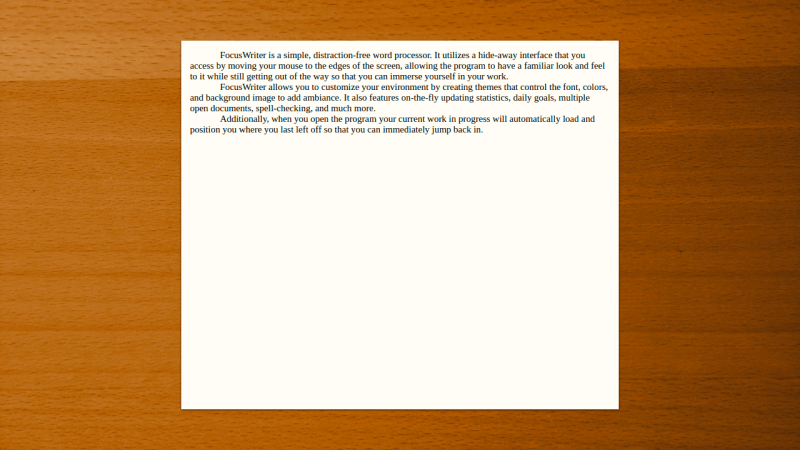 FocusWriter (free and open-source) is a simple, distraction-free writing environment that offers writing tools that get out of your way while you work. Live statistics, daily goals, and timers and alarms are included.
5. SmartEdit Writer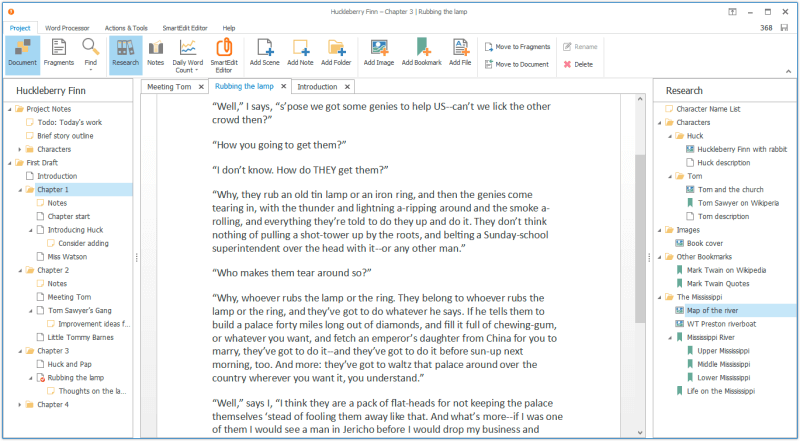 SmartEdit Writer (free), formerly Atomic Scribbler, lets you plan your novel, prepare and maintain research material, and write chapter-by-chapter. Tools are included that help you improve sentence structure and identify word and phrase overuse.
6. Manuskript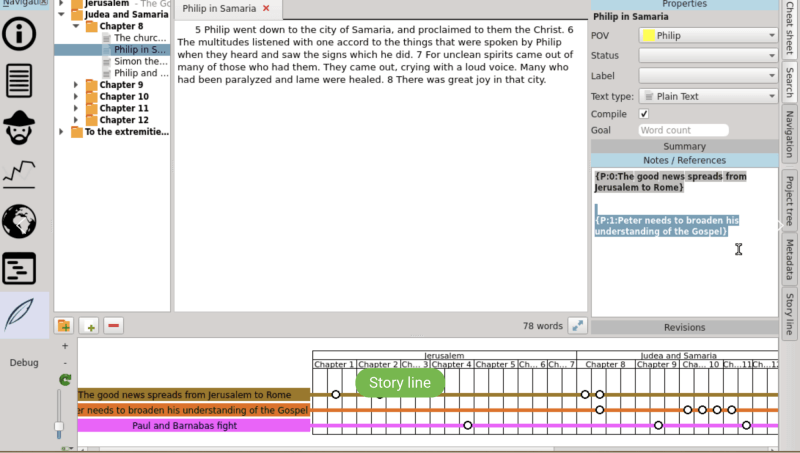 Manuskript (free and open-source) is a tool for writers who like to organize and plan everything before they start. It includes an outliner, distraction-free mode, and novel assistant that helps you create complex characters and plots. You can get an overview of your work through a story view at the bottom of the screen or on index cards.
7. Typora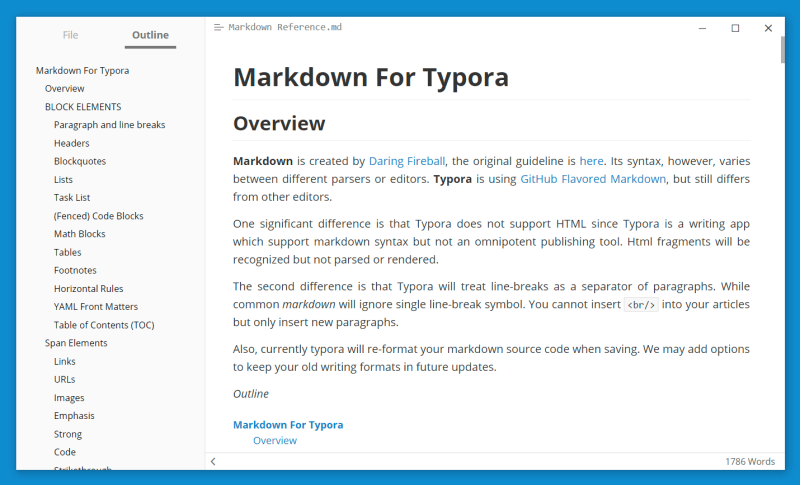 Typora (free while in beta) is a Markdown-based writing app that automatically hides the formatting syntax when you're not editing that section of the document. It offers an outliner and distraction-free mode and supports tables, mathematical notation, and diagrams. It's stable, attractive, and custom themes are available.
So What Should You Do?
If you're looking for the next best thing to Ulysses on Windows, try Inspire Writer. It has the same look-and-feel, uses Markdown, offers light and dark mode, and can sync your document library to all your PCs. I'm reluctant to vouch for it too confidently because I haven't used it on a long-term basis, but user reviews on Trustpilot are positive.
Alternatively, try Scrivener. It is available for Windows, and that version should reach feature-parity with the Mac app in the near future. It is more functional than Ulysses, and that brings along a steeper learning curve. But it's popular, and a favorite of many well-known authors.
But before jumping on one of those two programs, read through the descriptions of the alternatives. Download the trial version of a few programs that interest you and evaluate them for yourself. Writing is a very individual pursuit, and you're the only one who can discover the best application for your working style.