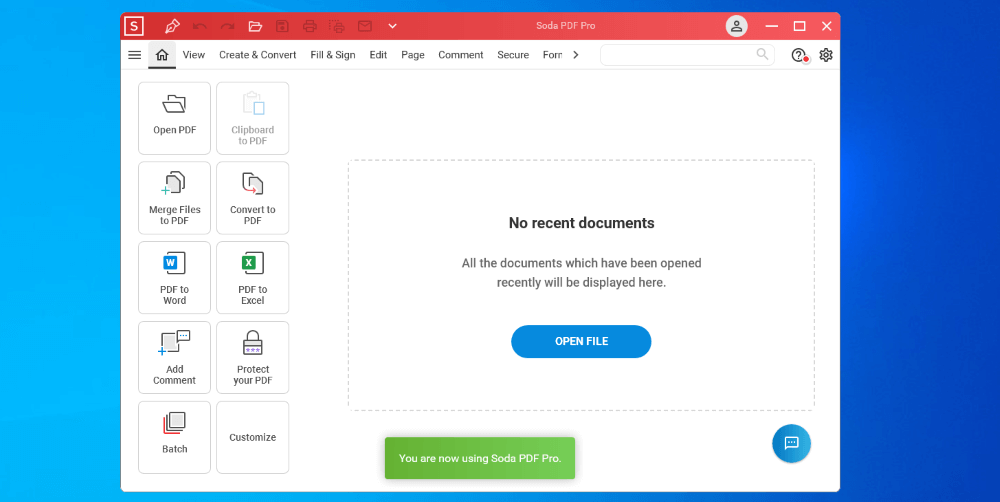 Soda PDF Pro
Features: Offers almost all the same functionality as Adobe Acrobat Pro
Pricing: A third of the price of Adobe Acrobat Pro while offering much of the same functionality
Ease of Use: Adobe Acrobat Pro is easier to use, but only marginally; if you're only using Soda PDF Pro, it will be easy to adapt to
Support: I'm not a fan of the lack of instant support options and think that all software providers should have that
Summary
Soda PDF Pro is one of many alternatives to Adobe Acrobat Pro to create, edit, and manage PDFs. It's simple and straightforward to use. Even better: it's as feature-rich as Adobe Acrobat Pro. That means you can do a lot of what Adobe Acrobat Pro offers for a fraction of the price. So why ever go with Adobe Acrobat Pro?

Let's dig into what Soda PDF Pro offers and how it differs from Adobe Acrobat Pro. There are some differences. Whether or not those are dealbreakers is up to you. Personally, I think this is a fine Adobe Acrobat replacement for most user needs.

What I Like: Soda PDF Pro is a straightforward competitor to Adobe Acrobat Pro at a third of the price.

What I Don't Like: Some of Soda PDF Pro's aesthetic decisions make use of Soda PDF Pro clunky, especially if you have to switch back and forth with Adobe Acrobat Pro.
Here are some answers to commonly asked questions related to Soda PDF Pro.
Soda PDF Pro is a PDF creation, editing, and management tool comparable to Adobe Acrobat Pro.
Absolutely. Soda PDF Pro is a solid alternative to Adobe Acrobat Pro if you're willing to compromise for significant financial savings.
LULU software operating in Montreal, Quebec, Canada.
Why Trust Me for This Review
I'm an attorney by trade and practiced for a decade before moving into technology. Adobe Acrobat is a critical tool in an attorney's arsenal for creating and managing production copies of electronic data on a budget.
Overall, it's an incredibly important tool for any professional. It's critical to be able to make immutable and final copies of a document, circulate presentations, and otherwise distribute critical packets of documents and images.
Detailed Review of Soda PDF Pro
Soda PDF Pro offers a similar featureset to Adobe PDF Pro in a different package. Some of these differences make Soda PDF Pro marginally stand out. Ultimately, I think Soda PDF Pro's biggest differentiator is its price. You're getting Adobe PDF Pro features for a fraction of the price.
Let's dive into some of Soda PDF Pro's distinguishing features.
Iconography
Soda PDF provides a more visual experience than Adobe PDF. That's not necessarily a merit of the software, but it is a major distinction. Let's take a look at the edit functionality of both Soda PDF Pro and Adobe Acrobat Pro to highlight this distinction.

Soda PDF Pro's edit features are largely unnamed by default. You can hover over the icons with your mouse to read the name of each function, but you must do so if you're unfamiliar with the iconography.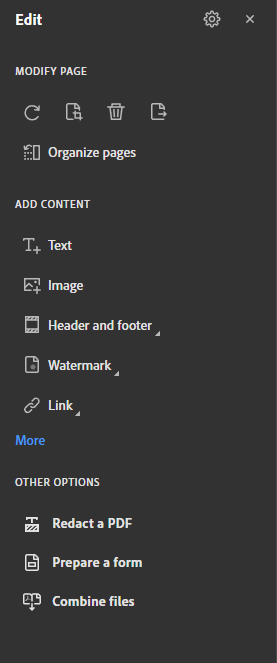 Adobe Acrobat Pro, on the other hand, pairs iconography with text. Every icon has a description. While some may find that duplicative and superfluous, others may consider that to be easier to use.
My personal take: Ultimately, your preference dictates whether or not iconography or text is for you. I, personally, don't like to hunt and peck for my features. While some of the iconography is standard, not all of it is. That makes Soda PDF Pro a little clunkier for me to use. Over time I could see that clunkiness disappearing.
OCR
One of Adobe Acrobat Pro's features is Optical Character Recognition or OCR. OCR scans shapes on a page and translates them into text characters or at least embeds those characters so a computer can more easily read them.
I tested the accuracy of both Adobe Acrobat Pro and Soda PDF Pro using US Patent and Trademark Office Patent Application No. 10088784. I chose that file intentionally because it was badly scanned and covered in handwriting. If something would foul OCR, it would be this document.
I scanned the 107-page Patent Cooperation Treaty filing. Adobe finished the OCR scan in about a minute. The scan was as simple as clicking the Scan & OCR option and telling Acrobat to scan the entire file.
Soda PDF Pro wasn't quite as simple. Clicking Scan and Recognize resulted in a set of advanced options that I couldn't select and therefore couldn't scan.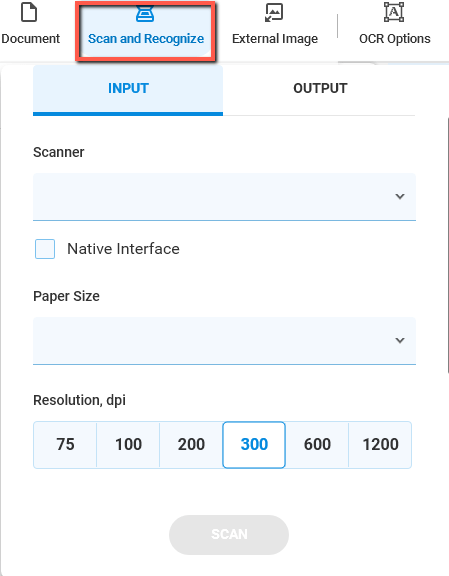 Instead, I needed to click Document to scan. The scanning took longer but seemed to be as accurate.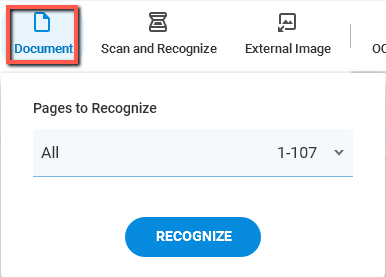 My personal take: In hindsight, I get the distinction between the Document and Scan and Recognize options. In the moment, it wasn't intuitive at all. Over time, I could get used to that. Adobe Acrobat Pro, on the other hand, is intuitive from the get-go.
eSignatures
eSignatures are a mainstay for PDF editor software. That's the case despite more stringent legal requirements for eSignatures. Services like Adobe and DocuSign accommodate those requirements, though the electronic signature functionality of PDF creators may not.
Similar to Adobe Acrobat Pro, Soda PDF Pro lets you configure a signature–either typed, drawn, or uploaded. Where Adobe Acrobat Pro only offers four typed signatures, Soda PDF Pro accommodates eight.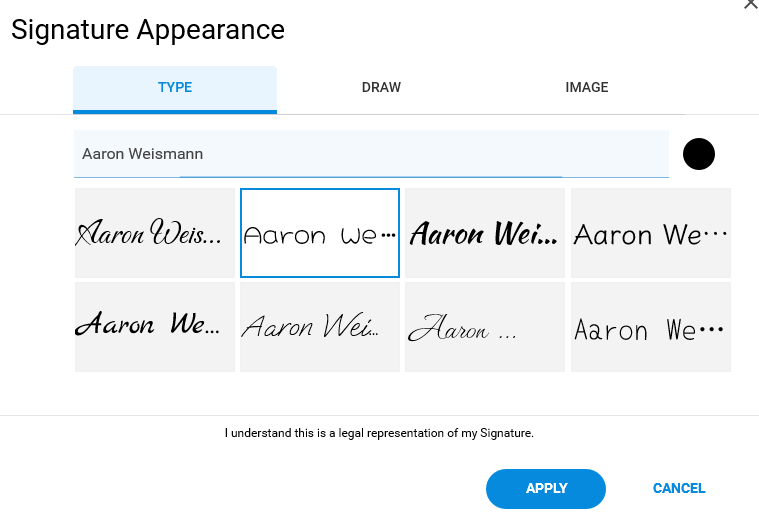 When signing, simply drag and drop your signature onto the document and you can move the signature where you want. Similar to Adobe Acrobat Pro, you can also add typed text to elaborate on your signature if needed.
My personal take: there's nothing really special with the eSignature capabilities of Soda PDF Pro and there shouldn't be. They didn't try to differentiate from Adobe Acrobat other than to add additional styles. That's a good thing in my opinion and makes Soda PDF Pro more approachable as a cost-effective alternative.
Redaction
Soda PDF Pro has expected redaction functionality. Since that's a key feature of Adobe Acrobat Pro, the absence of redaction is a huge demerit in my book.
It works exactly as expected, too. Like Adobe Acrobat Pro, it provides the ability to redact in blocks or search and redact if the document has been run through OCR. Both methods of redaction can be incredibly effective and used in combination work well.
Soda PDF Pro also includes the ability to remove document metadata and sanitize the document. Removing metadata will clear key information about document ownership and editing. Sanitization wipes all non-visual data on the document.
What is non-visual data? OCR test, embedded files and functionality, stored form data, and other non-visual data in the document itself. Sanitization functionality is critical if you want to redact a document and ensure other content isn't available.
My personal take: I love some good redaction functionality and Soda PDF Pro doesn't disappoint. It provides everything I'd expect and does a good job of redacting effectively.
Price
I highlighted some of the distinctions and similarities between Adobe Acrobat Pro and Soda PDF Pro. I don't think any of the distinctions are huge selling points for Sode PDF Pro and the similarities in function put Soda PDF Pro on parity with Adobe Acrobat Pro.
Price is where Soda PDF Pro really shines. As of the writing of this article, Soda PDF Pro costs $7.25 per month, billed yearly. Adobe PDF Pro costs $19.99 per month, billed yearly. So, for a third of the price, you get effectively the same functionality as Adobe PDF Pro.
I say effectively because some of the functionality differs. There are also significant user interface and aesthetic differences between the two. In my opinion, there's no clear winner there.
That also doesn't make Soda PDF Pro a loser. It's a competent PDF creation, editing, and management tool at a competitive price point. Whether or not you think the Adobe Acrobat Pro functionality and aesthetics are worth the extra $11 is up to you.
Better yet, you can demo it for $2. It's what I did. You get a 14-day test drive, which is then billed at a slightly higher rate than typical annual licensing ($89.99 vs. $87).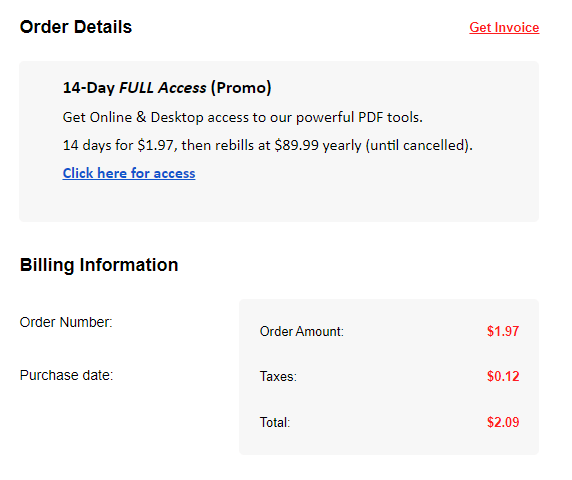 My personal take: It's tough to say no to 64% savings. That being said, I personally prefer Adobe Acrobat Pro. It's what I'm used to and I like the straightforwardness of use. Considering the fact that I've never paid for Adobe Acrobat Pro skews my value perception, though.
Support
If you've read any of my other reviews, you know that I like one thing: chatbots. Chatbots are interactive support. They're not smart–though GPT-4 integration may change that–but they provide some level of interactivity.
They also provide something critical: direct chat or phone support. Most of the time you talk to a chatbot, you'll eventually find someone who can continue your support needs in real-time. In 2023, and especially with the intervention of AI solutions, not having a chatbot or some kind of real-time support is an oddity.
Soda PDF doesn't offer real-time support. They have a forum, support articles, or email contacts. There's nothing wrong with those kinds of support either, but they force users to endure issues that fall below a certain commonness threshold.
Adobe offers a virtual assistant that will transfer you to a chat with a person either online or over the phone. That person may not be able to address very sophisticated issues, but there's a good chance they'll be able to address uncommon issues.
My personal take: Soda PDF has what I'd consider average slow support options. If you have a more complex issue than is covered in support articles, you'll need to wait for an answer, which can cost precious working hours depending on your workflow.
Reasons Behind My Ratings
Features: 4/5
Soda PDF Pro doesn't innovate over Adobe Acrobat Pro, which is arguably the industry leader in the PDF creation, editing, and management space. They also don't lag significantly behind the industry leader.
Most of the differences between Soda PDF Pro and Adobe Acrobat Pro are aesthetic and not largely functional. There may be functional impacts from that, but largely these boil down to user preference.
Pricing: 5/5
Soda PDF Pro blows Adobe Acrobat Pro out of the water. At a third of the cost of Adobe Acrobat Pro, Soda PDF Pro offers the same base functionality across the board.
As noted above, there are aesthetic differences. Soda PDF Pro also performs slower in some tasks compared to Adobe Acrobat Pro. Whether or not that's worth a $11 monthly savings, billed annually, is an entirely personal decision.
If I had to pay for a PDF editor myself, then Soda PDF Pro would be the clear winner. I could do everything I needed for cheaper. Any performance differences mean I'm just doing something else while the process runs.
Ease of Use: 4/5
Adobe Acrobat Pro wins ease of use, in my opinion. This is only a competition because Adobe Acrobat Pro is the industry leader and the bellwether all other PDF editors aspire to emulate. Compared to that, I think Soda PDF Pro lacks some key ease-of-use factors with its user interface.
Put differently, Soda PDF Pro made some questionable design decisions. The most pronounced one for me is relying solely on iconography over text explanations. I think the iconography contributes to an overall modernistic design, but that requires a bit of hunting and pecking.
If you don't have to switch between Adobe Acrobat Pro and Soda PDF Pro, then you're all set! You'll familiarize yourself with Soda PDF and not have to worry about alternatives. If you have to swap between the two, however, then it may be more difficult to acclimate to Soda PDF Pro's layout.
Support: 3/5
Soda PDF Pro lacks some of the support options I like to see from a modern technology company. Specifically, I think a technology company in 2023 should have a chatbot and live support.
Lacking that, Soda PDF provides solid forums, email, and support articles. While I'd like to see more, I think that the support provided will address most users' common issues.
If a user encounters something falling under the threshold for common issues, they're either on their own, need to wait for an email response from Soda PDF, or need to look for an immediate solution online. That can be a tricky proposition for some users and may ultimately be ineffective.
Final Verdict
Soda PDF Pro is a good alternative to Adobe Acrobat Pro. You get all the functionality for a third of the price. If you want to evaluate it, you have to pay $2 for 14 days compared to Adobe's free trial for 7 days. Better yet: demo both at the same time and figure out which one you like.
I personally like Adobe Acrobat Pro. Most of my use is corporate and Adobe Acrobat Pro is the clear leader in that space. If I had to buy a PDF editor, though, I'd look further afield for a more cost-effective solution with similar functionality. Soda PDF Pro seems to meet that description.
Do you find this Soda PDF review helpful? Let me know and drop a comment below.