Yes! There is a free version of DaVinci Resolve. In the past few years, DaVinci Resolve has gained some serious traction amongst creative professionals and hobbyists alike, and for good reasons too; one of them is because there is a free version!
My name is Nathan Menser. I am a writer, filmmaker, and stage actor. I have been video editing for over 6 years, and loving every second of it! In my time as a video editor, I have gotten to know DaVinci Resolve very well, so I am confident when I tell you the free version is great.
In this article, we will discuss the free version of DaVinci Resolve, and the quality of the editor in its free version.
Is It Worth Getting the Free Version?
Yes again! If you are trying to determine where you should start as far as video editing software on a budget is concerned, the DaVinci Resolve is a no-brainer. It is a versatile, and powerful software, that takes the cake in ease of use, and price.
If you are not an experienced editor, then you will not be able to take full advantage of the paid version of DaVinci Resolve. When you are just learning to edit, the free version has all the features you will need.
If you can't dish out the $295 for the paid version – DaVinci Resolve Studio, it is worth getting the free version of Resolve. You will be able to utilize it as well as any other editor. Even if you need the paid features, you can download the free version to get an accurate idea of how the paid software will be.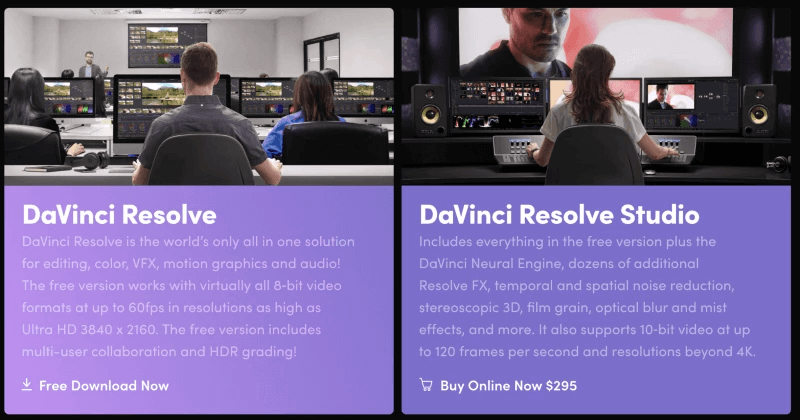 What is the Catch?
There is no catch. Usually, when you find an editing software that has a paid version, the free version tends to have a catch whether that be a watermark, ads, or even a timed free trial period.
With DaVinci Resolve, the is no watermark, splash screen, trial period, or any advertisements. You can use the software in its free version for as long as you want. Though you don't get access to some features, it is still fully functional editing software with no strings attached. 
What Are the Advantages?
DaVinci Resolve has a few key advantages. These are things to keep in mind when you are choosing your editing software.
Crashes and Bugs
When using competing editing software you are almost guaranteed 1 crash per session; not to point any fingers, but Premiere Pro, I am looking at you.
With DaVinci Resolve, the amount of bugs and crashes you will experience is negligible especially compared to the Adobe suite.
All-In-One Software
Have you ever found yourself sick of the tedious process of switching between programs in the Adobe Creative Suite? If the answer is yes, then you should consider switching to DaVinci Resolve.
DaVinci Resolve is the only all-in-one editing software in the world. This means whether you are editing, coloring, doing SFX, or VFX you can do it all within the Resolve software. Go from color grading a clip to adding VFX with a single click of a button.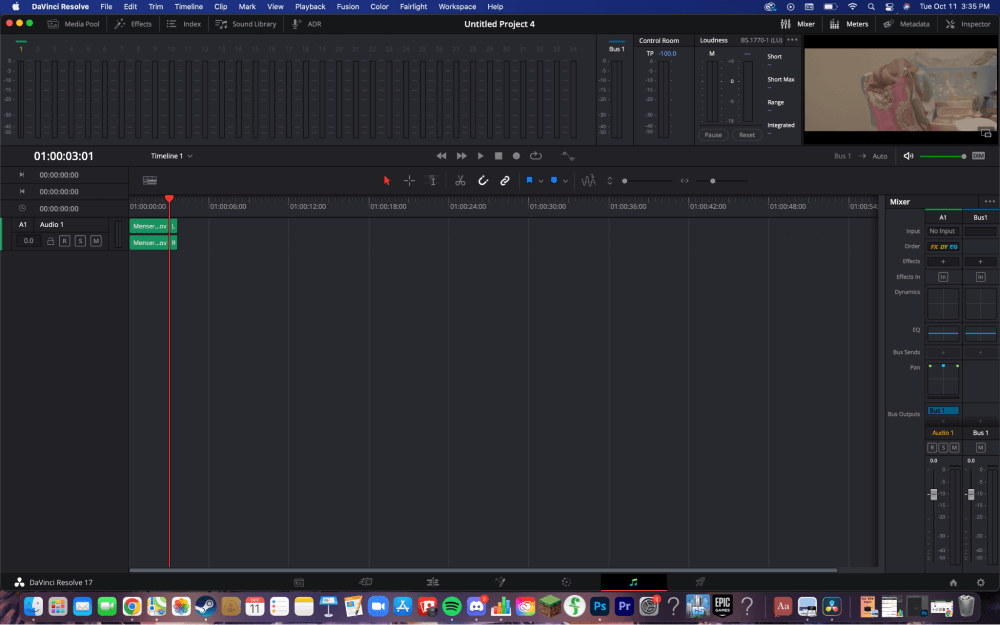 Industry Standard
Davinci Resolve has seen explosive growth in the past few years. What used to be known as a color grading tool, is now an industry-standard editing software on par with Adobe Premier and Final Cut Pro.
If you are worried about falling behind, then don't be, as Resolve is constantly updating, and improving its features. With its all-in-one features, minimal crashes, and general accessibility, it is no wonder why it is taking over the editing game.
Conclusion
DaVinci Resolve is really free, and it is great. If you are considering switching editing software, or if you are a new video editor, then DaVinci Resolve may be the choice for you.
Don't forget that not everyone has the same editing needs and that not all editors are made equally, so don't choose the first editor you come across. Using the editing software that works best for you is crucial to your efficiency and enjoyment of video editing.
Thanks for reading! If this article has taught you something new or helped you in making a decision, I would love to hear about it, so leave a comment below and let me know.