DaVinci Resolve is a video editing, VFX, SFX, and color grading software used by beginners and professionals alike. To answer the question, both the pro and the free versions of DaVinci Resolve do not have a watermark.
My name is Nathan Menser. I am a writer, filmmaker, and stage actor. When I am not on stage, on set, or writing, I am editing videos. Video editing has been a passion of mine for six years now, and so I am confident when I speak about the capabilities of DaVinci Resolve.
In this article, I will talk about the free and paid versions of DaVinci Resolve, and the benefits you can get from using Resolve, including the lack of any watermark branded on your video.
Key Takeaways
The free version of DaVinci Resolve does not have a watermark branded on the video, it also does not have a branded splash screen at the end of the video.
The outcome of your video will not be affected by which version of DaVinci Resolve you decide to use.
Does the Free Version of DaVinci Resolve Put a Watermark on Exported Videos?
There is nothing more annoying than a watermark stamped right on top of your video. A watermark is ugly, distracting, and looks unprofessional. These things make free editing software almost unusable.
This is not the case for DaVinci Resolve. The free version of DaVinci Resolve gives a clean video with no watermark upon exporting. There is no trial period either! This means, that for as long as you want, and for as many videos as you want to edit, there is no watermark.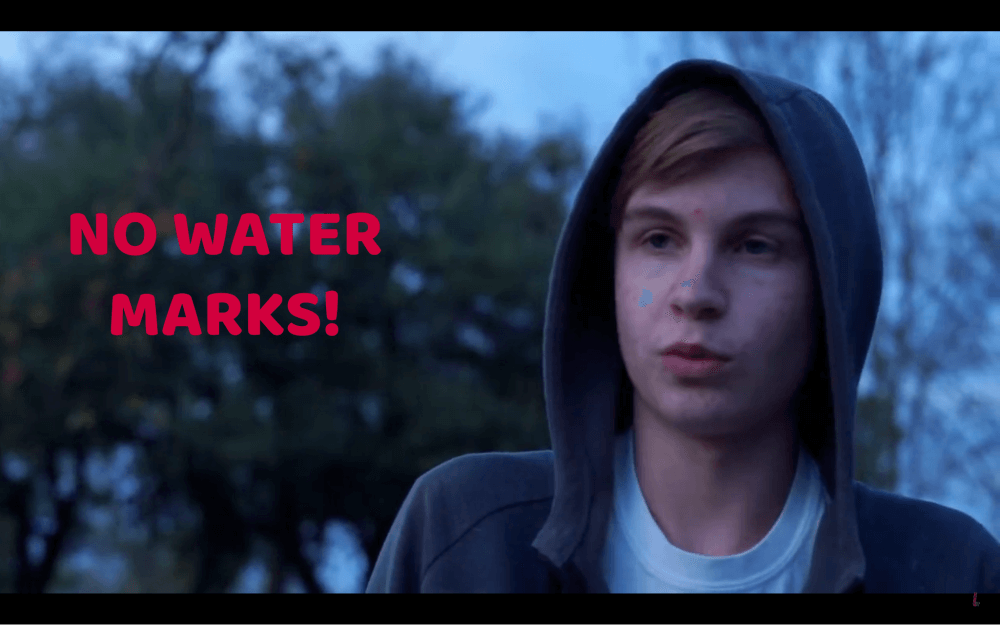 Does DaVinci Resolve Free Have a Branded Splash Screen at the End of Video?
There is nothing more annoying than editing a video, exporting it, and watching it just to get to the end of the video and get hit with a branded splash screen. Nothing says I'm an amateur more than the end screen saying:
"This video was made with the free version of (name of a paid video editing software here)"
Thankfully, DaVinci Resolve can be used in its free version without any splash screen at all. Just export your video, and be pleasantly surprised that Blackmagic is not trying to make any extra cash off of your hard work.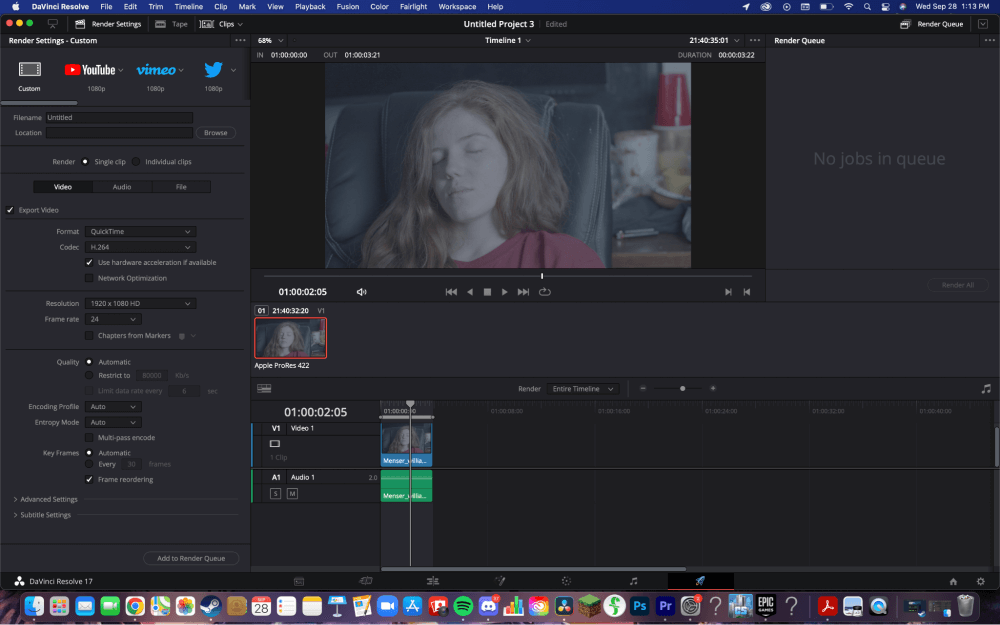 DaVinci Resolve Truly Cares User Experience
This is the most important part of the software. If you know how to edit videos, then you will be able to create a professional video using the free version of DaVinci Resolve. There won't be any evidence that you are using free software or limited software.
DaVinci Resolve truly delivers a professional experience while editing the video, and a professional result after exporting the video. Whether you decide to pay for the extra features or not, your work will not suffer, and you won't look amateur as a result.
When you are choosing what editing software to use, you should always consider the learning curve, the price, the features, and whether or not it has branded watermarks, or splash screens.
If you want a professional look then you will want to avoid branded advertising for the software. If you are just learning to edit, then maybe having a watermark is not that big of a deal; it varies from one person to another.
Remember, there is not one perfect software that meets all video editor's preferences.
Conclusion
DaVinci Resolve is an excellent video editing and color grading software. It can be used in its paid or free version without any watermark or branded splash screen. So if you are looking for professional editing software that yields professional results for free, then consider using DaVinci Resolve.
I hope this article has put you one step closer to finding the right editing software and getting to know DaVinci Resolve a bit better. Leave a comment if you have any questions about this editing software or video editing in general.