Does your Mac feel slow? It probably is. As your drive fills up with temporary and unwanted files, macOS has to work harder to manage them all and may struggle with insufficient working space. Your apps can get bogged down, your trash bin can contain gigabytes of files you think you deleted, and malware can be crippling.
MacPaw's CleanMyMac X will help you clean up the mess and make your Mac feel like new again. It does a great job, and we named it the winner of our Best Mac Cleaning Software. But it's not your only option and not the best for everyone.
In this article, we'll explain what it does well, why you'd consider a different app, and what those alternatives are.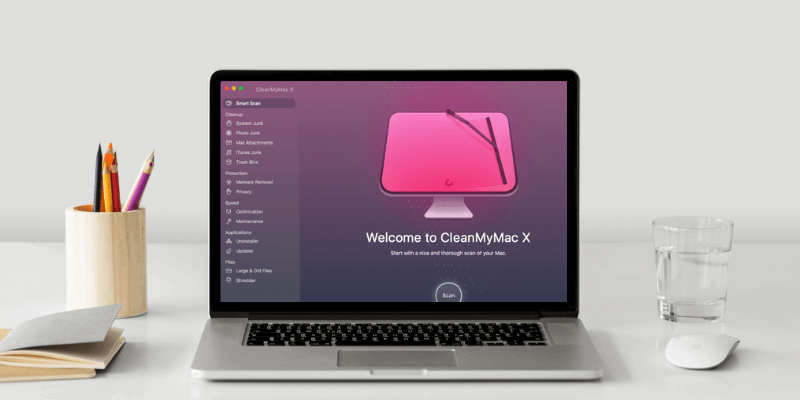 Why Would You Consider an Alternative?
CleanMyMac X is a great app. Why should you consider an alternative? Two reasons:
It Lacks Some Features
I mentioned earlier that CleanMyMac is the winner of our Best Mac Cleaner Software review, but technically speaking, that's not the whole story. Our winner is actually a combination of two MacPaw apps—CleanMyMac and Gemini—because CleanMyMac on its own doesn't have all of the features to compete with the leading competitors. Gemini adds the much-needed duplicate file detection and deletion.
Rather than purchasing and running two different programs to cover the bases, you might prefer to use just one app that can do it all. There are a few quality Mac cleanup apps that do just that.
It Costs More Than the Competition
CleanMyMac isn't cheap. You can buy it outright for about $90, or subscribe on a yearly basis for about $40. If you need de-duplication, Gemini 2 will cost you a little more.
There are a number of similar apps that are significantly easier on your pocket, as well as free utilities that will clean up your Mac, though you'll need a small collection of them to match CleanMyMac's functionality. We'll list the options for you.
Best Alternatives to CleanMyMac X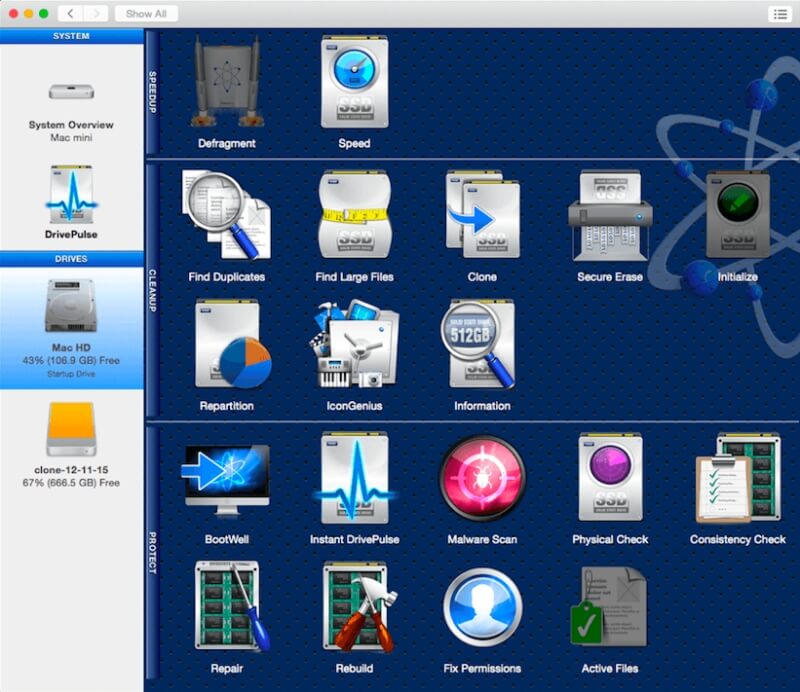 Are you looking for a single app that includes all of the cleanup features you need? Prosoft Engineering's Drive Genius ($79) is a little harder to use but offers enhanced security and optimization. Read our full review.
After a recent price drop, it's now actually less expensive than purchasing CleanMyMac outright. It's the runner-up in our Best Mac Cleaner Software review, where my teammate JP sums up the application's strengths:
The app includes every feature a cleaner app has to offer, plus additional protection against viruses and malware which helps protect your investment from any threat. The best part? Drive Genius is also used and recommended by the tech geeks at the Apple Genius Bar.
It includes more features than CleanMyMac, including Find Duplicates and Defragmentation, and has tools that regularly check your hard drive for physical corruption.
2. The Affordable Alternative: MacClean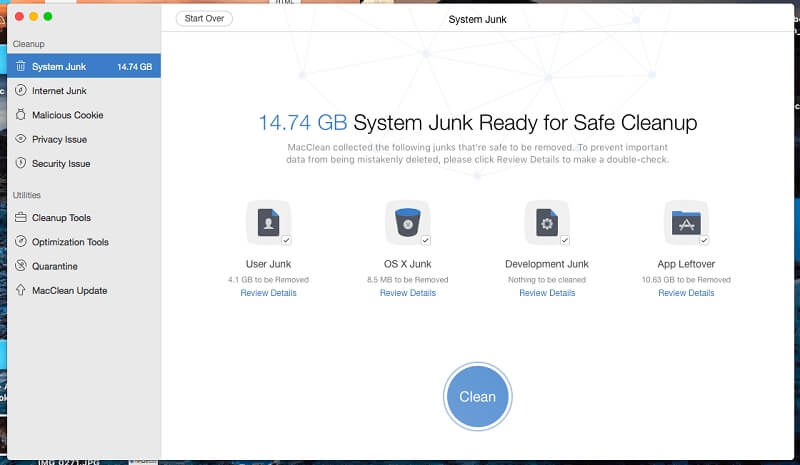 If you'd like most of the features of CleanMyMac in a more affordable package, have a look at MacClean. A personal license for one Mac costs $29.99, or you can subscribe for $19.99/year. A family license for up to five Macs costs $39.99, and The software comes with a 60-day money-back guarantee. Read our full review.
MacClean can clean up your Mac in a number of ways:
It frees up space occupied by unneeded files,
It cleans up information from apps and the internet that may compromise your privacy,
It cleans up malware to keep you and your computer safe, and
It cleans up files that may negatively impact the performance of your Mac.
What's missing? Besides CleanMyMac's slicker interface, it doesn't offer a feature comparable to CleanMyMac's Space Lens, include an app remover, or run optimization scripts. And it doesn't identify and remove duplicate files like Gemini 2.
3. What About Those Free Apps?
Your final option is to use freeware cleaning apps. Most of these have a more limited scope, so you'll need to use several to get the same functionality as CleanMyMac X.
CCleaner Free is a popular app that will remove temporary files from your Mac and includes some tools that uninstall apps, remove startup items, and erase drives.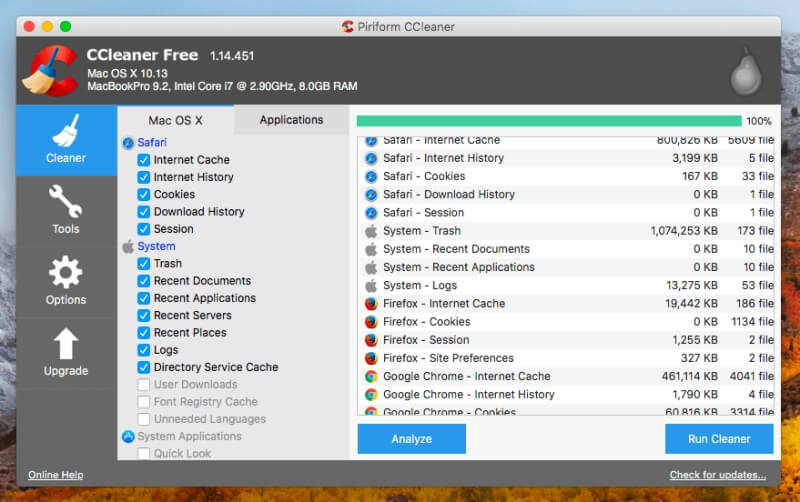 OnyX is a powerful freeware utility more suited to technical users. It will take some time to learn how to use the app, and the first time you use the software your Mac will become unresponsive for about ten seconds while it verifies your startup disk.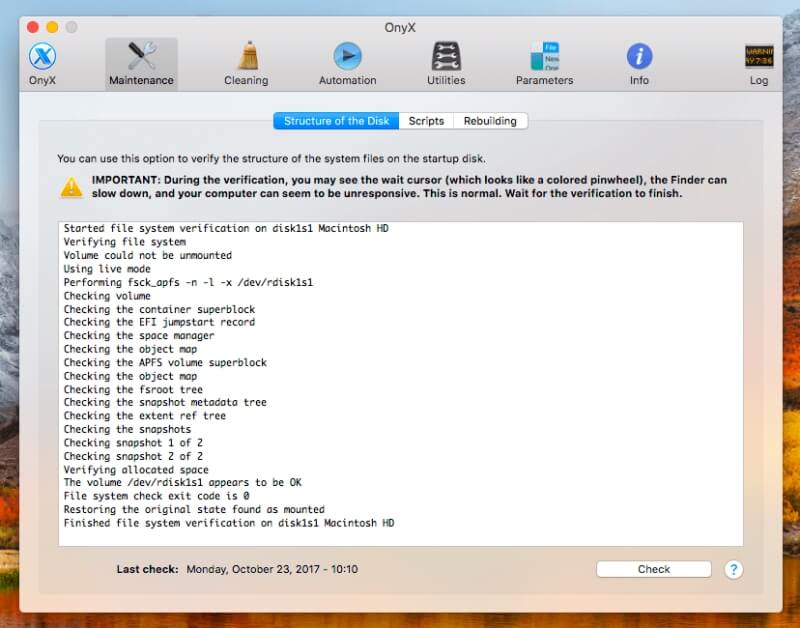 AppCleaner removes unwanted apps and cleans up their associated files.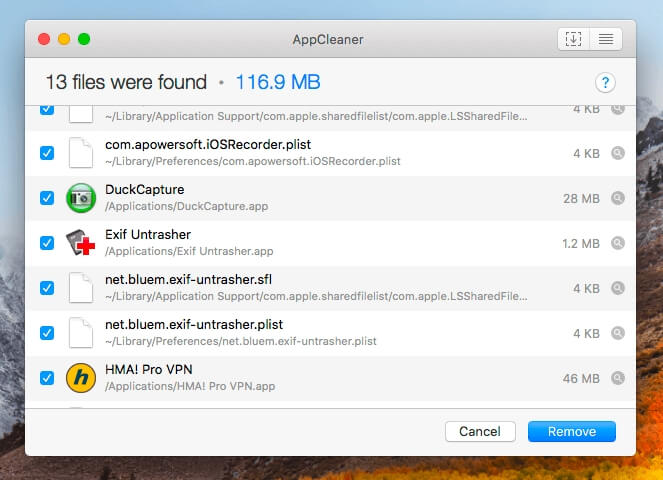 Disk Inventory X is similar to CleanMyMac's Space Lens—it helps you visualize the sizes of your files and folders by displaying a graphical representation. The app can take quite a few minutes to run.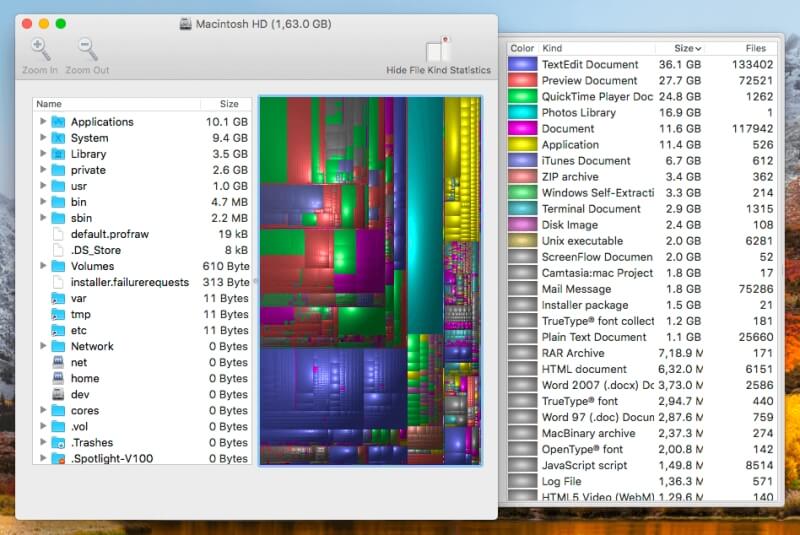 OmniDiskSweeper, from The Omni Group, is a similar free utility.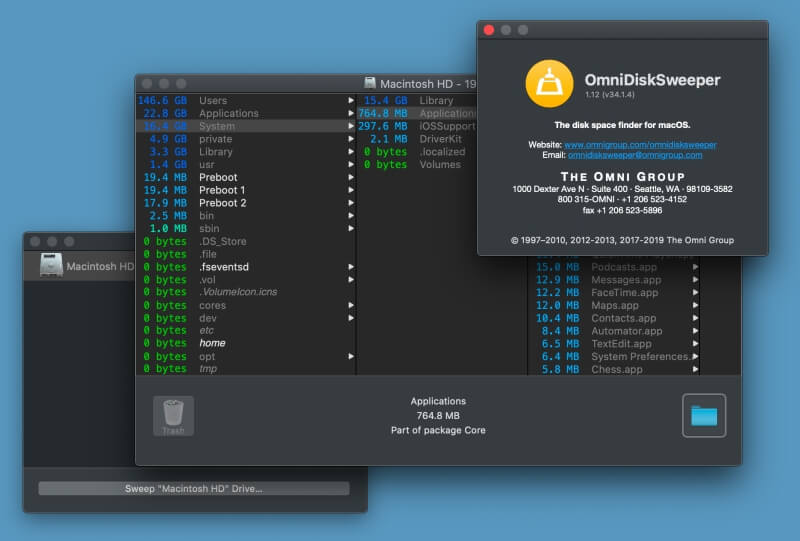 dupeGuru finds duplicate files on a (Mac, Windows or Linux) system. It's just as powerful as Gemini 2, but not as user-friendly. The software is no longer maintained by the developer.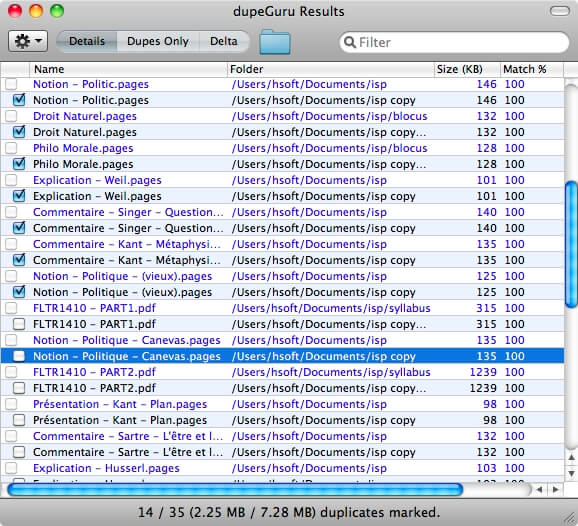 What Does CleanMyMac X Do?
CleanMyMac X gives your Apple computer a spring cleaning so that it runs like new again. How does it achieve that?
It Frees Up Storage Space
Over time your hard drive fills up with temporary working files you don't need or want. CleanMyMac identifies and deletes them. This includes junk files left by the system, the Photos, Music and TV apps, mail attachments, and the trash. By removing these files, CleanMyMac can free up gigabytes of wasted space.
It Guards Against Malware
Malware, adware, and spyware can bog down your computer and compromise your privacy. CleanMyMac can warn you of dangerous software installed on your computer, and clean up sensitive information that could be misused by hackers. That includes your browsing history, autofill forms, and chat logs.
It Optimizes Your Mac
Some apps continually use background processes that use system resources and slow your computer. Over time, their combined impact can become significant. CleanMyMac will identify them and let you choose whether to let them continue or not. It will also perform maintenance tasks that will free up RAM, speed searches, and keep your Mac running smoother.
It Cleans Up Your Applications
When you uninstall an app, lots of leftover files can remain on your drive, wasting disk space. CleanMyMac can thoroughly uninstall apps so they don't leave a trace, and also manage widgets, system extensions, and plugins, allowing you to remove or disable them from a central location.
It Cleans Up Your Files
The app will also help you identify large files that may be using more space than you expected, and old files that you may no longer need. For your security, it can also shred sensitive files so that there's not a trace left.
It Helps You Visualize Your Files and Folders
CleanMyMac's newest feature is Space Lens, which will help you visualize how your disk space is used. Larger files and folders are displayed as larger circles, giving you immediate feedback on space hogs.
For more detail about how CleanMyMac works, read our full CleanMyMac X review.
Final Verdict
If your Mac is running slower than it used to, a cleaning app will probably help. By removing unwanted files, freeing up RAM, and optimizing various software issues, you'll get it running like new. CleanMyMac X is an excellent choice, especially when paired with the company's duplicate finder app, Gemini 2.
But it's not the best option for everyone. Some users have a preference for a single, powerful app that provides every feature needed to clean up and maintain their drives. With recent price changes, some of these apps are now less expensive than CleanMyMac, though not as easy to use. The app that offers the best balance between power and ease of use is Drive Genius. I recommend it.
Other users prioritize price. MacClean offers 80% of CleanMyMac's features for just one-third of the cost and is excellent value if you can live without an app remover and space visualizer.
If you'd prefer to spend no money at all, there are a number of freeware utilities available, and each one does a very specific cleanup job. But while going down this path won't cost you any money, it will cost you time—you'll need to explore what each tool can do and which combination works best for you.