There are SO many different design platforms out there that it can be overwhelming trying to figure out which one is the best (or the best for you). Over the past few years, Canva is becoming more and more popular because it is so accessible and easy to use.
Seeing the trend, other companies also jumped into the game and created their own platforms for users, such as Shutterstock, which created a similar outlet called PicMonkey.
Hi there! My name is Kerry and I've been trying all sorts of graphic design websites for years now. Since I was a newbie to this venture at one point, I am very aware of the different levels of entry for graphic design and love to find platforms that are accessible and fun to use!
In this post, I'll explain and compare some of the features of both Canva and PicMonkey to highlight key aspects of their programs. Since they have very similar features, this article may help you choose which fits your need best!
Quick Comparison
Here's a quick overview of Canva vs PicMonkey:
PicMonkey
Canva
Ease of Use
Clearly labeled features. Takes some time to play around and learn the tools
Easy to learn and use
Doesn't require proper training
Pricing
No free version available. Basic Plan 72/year $7.99/month. Pro version $120/ year or $12.99/month. Business Plan $228/year or $23/month
Free version available Canva Pro $119.99/year. Canva for Teams. $149.50 for up to five users
Premade Templates
Has a collection of premade templates but is more limited than other services
Canva's library has thousands of premade templates and graphic elements
Photo Editing
Advanced editing features that allow for photo editing similar to Photoshop
Limited photo editing tools and the ones that are available are for subscription users only
Integrations
Platform connects to a multitude of other websites and applications
Can connect to social media platforms, marketing tools. Integrates with limited editing software
Canva vs PicMonkey: Detailed Comparison
We are going to be comparing Canva and PicMonkey in the following categories: ease of use, pricing, premade templates, photo editing, and integrations.
Ease of Use
The tools on Canva are very intuitive which makes it super simple to create stunning designs without graphic design experience. It is a really great option to explore if you are looking to start designing, have a project to create in a small amount of time, or just want a simple platform to use.
PicMonkey is also pretty simple to use as it has a similar format and interface. Users choose the type of project that they want to create, choose a template or start from scratch, and can select or drag and drop elements onto their designs.
Of course, there are tutorials out there to learn each of these platforms if you do find them challenging!
Winner: Canva. Being that Canva has a stronger platform for creating more types of projects, AND is super easy to learn, it is a stronger choice that has more reach.
Premade Templates
Canva is known for having a robust variety of premade templates that are ready to use! This is great for designers who just want to customize the information on a template, or for those who want to create but don't know exactly where to start.
Canva's templates span further than just presentations, calendars, and social media posts. They have continued to grow their library to include so many specific types of designs that match traditional dimensions for each of those projects.
(Even users who opt for the free plan have access to thousands of these templates, though of course there are more options and variety available through the paid plan.)

PicMonkey also offers a library of premade templates that are available to use, whether you want to utilize them as a base for projects and work from there, or simply customize the information that is already included in the templates.
While the selection of templates on PicMonkey is well made, the types of projects and designs available are lacking in comparison to Canva. Basic templates such as invitations, social media posts, and calendars are part of their collection.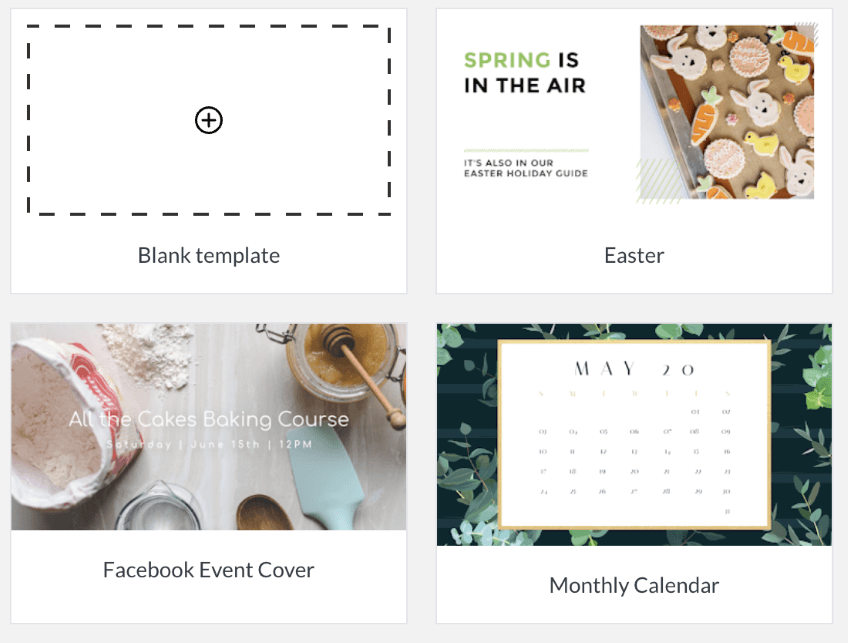 Winner: Canva. In my opinion, Canva has a wider variety of premade templates that are easy to use and edit- making it super easy for beginners to create projects.
Photo Editing
While Canva has included the ability to add more interactive elements to the projects designed on their platform, it is still a work in progress. When creating presentations, users can add transitions to their slides, and for other projects, they can add sounds, voice recordings, and videos.
However, many of these tools can only be accessed through a premium subscription account, which makes it a bit inaccessible as a platform for those who are on the free plan.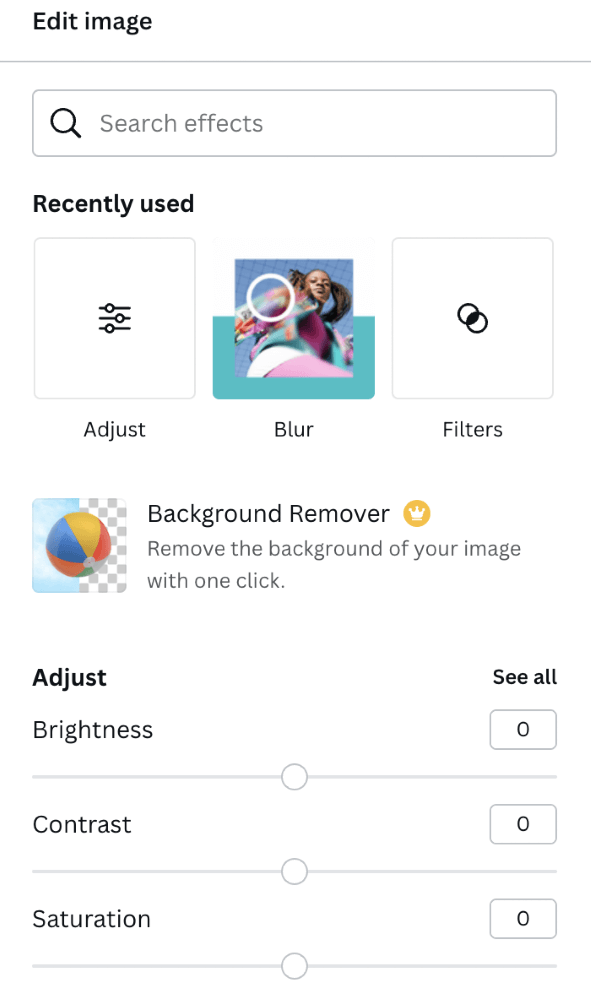 The photo editing feature that is found on PicMonkey is great as it basically serves as a less intense or basic Photoshop-style outlet. There is a multitude of tools to use such as color changer, touch-up, and background remover, which can be very helpful when editing.
In addition to the classic photo editing tools on PicMonkey, they also have some cool effects that will alter your photo to become an artsy masterpiece. Some examples of these effects include sketches, posterizing, and color filters.
Winner: PicMonkey. There really isn't a question as to which one is the stronger option because Adobe Express was created for this purpose and has so many tools to utilize interactive elements in your projects.
Collaboration
When you are working on a design in Canva, even free users have the ability to share their work with others who are on the platform. When you share your project, as long as you give access to edit to another person, they will be able to edit the same canvas.
In addition, by sharing your project to edit, users can also collaborate in real-time, which is extremely helpful when working on business projects. This ensures that all collaborators keep up with changes and can get work done in a more timely manner.
Even though PicMonkey has collaboration features, users are only able to access that particular element if they have a Pro or Business account. With those subscriptions, users can share brand kits and projects, but real-time collaboration between two or more individuals is only available for those with a Business account.
Winner: Canva. Any user on Canva can share their projects to have others collaborate and edit with them. And with their business account, collaborating is even more streamlined!
Pricing
Canva has a free option that has fewer features as compared to the paid subscription plans but still allows users to create thousands of templates and elements. This is a great option for those on a budget or for anyone who is looking to dabble in graphic design but does not want to fully commit yet.
If you want to access more features, the premium plan is called Canva Pro and costs $119.99/year. There is also another paid plan for businesses called Canva for Teams and it costs $149.50 per year for up to five users. This is a great option if you are looking for brand kits and collaboration!

PicMonkey unfortunately does not offer a free plan other than its seven-day free trial. The most basic PicMonkey plan costs Basic Plan costs $72/year or $7.99/month. Storage is limited to 1GB of cloud storage but does allow for some photo editing tools.
If you are looking for a more advanced setting, users can opt for the Pro version which costs $120/year or $12.99/month. Just like with Canva, you have increased storage and access to the full library.
If you are looking to use PicMonkey for business purposes, their Business plan costs $228/year or $23/month. With this plan, users can collaborate with other team members, create multiple brand kits, and have real-time collaboration.
Winner: Canva. With a free plan option, a comparable Pro cost, and a cheaper Business plan, Canva definitely comes out as the winner when it comes to cost!
Final Verdict
Both Canva and PicMonkey are strong contenders for graphic design platforms because they allow easy access for beginner graphic designers. However, I prefer Canva because it offers more options at all of the various price points, but it really is up to you as to which one you prefer!
Whether you use Canva, PicMonkey (or both), we would love to hear any other points that could sway someone's decision in choosing a platform to use. Feel free to share any of your thoughts, opinions, and ideas regarding this topic in the comment section down below!