One of my favorite features of the Procreate app is working with fonts and lettering. This allows me to develop my own graphic design and branding tools without having to crossover with another app. Having the ability to control my own fonts and text is essential for my work.
I'm Carolyn and I've been using Procreate to run my digital illustration business for over three years. You can always find me scouring the internet for the perfect free font and some of my favorite websites and apps to use are Google Fonts, iFont, Behance, and DaFont.
Free Fonts for Procreate
Below is a selection of some of my favorite free fonts that I have used over the years and where you can get them. If you want to use them for commercial purposes, make sure to check their font licensing.
1. Bebas Neue

Best for: Modern style messaging like signage or book titles.
I love this font created by Ryoichi Tsunekawa as it is clear, bold, and simple so it's awesome to use when you don't want to distract from the message or an image. Because of its consistent thickness, it prints great too.
2. Fredoka One

Best for: Children's book illustration.
I find Milena Brandao's font super fun and child friendly and it offers a combination of upper and lower case letters so it's suitable for long narratives like a children's story.
3. Amatic SC

Best for: Indie-style projects such as wedding invitations.
This font gives me hipster vibes and I can picture it heading a wedding invitation surrounded by macrame and rattan patterns. This was created by Vernon Adams, Ben Nathan, Thomas Jockin, and Cereal.
4. Yellowtail

Best for: Retro design projects.
This old-timer font would be ideal in projects with retro themes and reminds me of something you'd see at a 50's diner or a drive-through movie theater.
5. Prata

Best for: Classical style lettering.
I would use this font created by Astigmatic for branding for an upscale winery offering a new tasting menu as it projects classy and clean undertones.
6. Gloria Hallelujah

Best for: Playful handwriting.
This playful font created by Kimberly Geswein would be used for a fun and adolescent-style handwriting project.
7. Sacramento

Best for: Classical adult handwriting.
Another font by Astigmatic, this sophisticated and fluid joint handwriting font could be used for diary entries on invitations to adult-targeted events.
8. Bangers

Best for: Comic book strip.
Another font by Vernon Adams, this all-upper case alphabet will be the highlight of your action comic book strip headings. It's a bold and striking font that catches the eye quickly.
9. Homemade Apple

Best for: Realistic handwriting.
This font created by Font Diner replicates real-life neat and simple handwriting like you would find on the label of a jar of homemade jam that you picked up at the farmers market on Sunday.
10. Monoton

Best for: Cinematic posters.
This striking font created by Vernon Adams immediately catches your attention and would be awesome to illustrate a classic movie title.
11. Allerta Stencil

Best for: Futuristic style.
This robotic stencil font created by Matt McInerney is a simple and futuristic boxy font that could be used for anything from graffiti to street signs.
12. Mega Surprise

Best for: Cartoon bubble writing.
This all uppercase font by imagex replicates bubble writing and offers little highlights on each letter. This font would be great for cartoon and animation projects.
13. There Brat

Best for: Graffiti style.
This modern font by Khurasan imitates a classic graffiti style lettering that you would see spray painted on a city street, except more refined.
14. Akumaru

Best for: Video game design.
This futuristic-style font by twinletter would be ideal to use in a new video game or cryptic-style comic storyline.
15. Whitelisa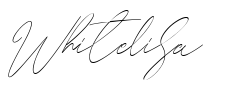 Best for: Wispy, boho handwriting.
This barely-there, wispy handwriting font comes from Maulana Creative and shows a casual and clean joint handwriting design that would be ideal for a new baby announcement or a new brunch menu.
16. Signatural

Best for: Calligraphy.
I love this font by Letteralle Studios as it offers differing widths which imitate the same pressure changes in a natural calligraphy script.
17. Beloved

Best for: Pattern and stamp design.
Figure fonts always confuse me but I must admit that I'm a big fan of this font. It may not be useful for the lettering or legible projects, but you can use this design by Muhammad Yafinuha to create heart stamps or patterns in your next project.
18. Mexicana

Best for: Retro Dia De Los Muertos Designs
This modern take on a traditional font style by Vladimir Nikolic offers a fun and striking all-uppercase alphabet with this traditional Mexican style font.
19. Bali Beach

Best for: Modern design.
This playful and simple font by AV Type is a mix of clean and cartoon-like lettering and could be used for a variety of light heart projects.
20. Dark Mushroom

Best for: Gothic style tattoo design.
This elaborate take on the traditional gothic style letter by Blackletter Studio would be ideal for branding a tattoo storefront or a medieval scroll.
21. Masvis

Best for: Fashion Magazine.
This classy and sassy font offers a variety in the case dimensions of each character and offers a clean finish. This design is by Story type Studio.
22. Party Day

Best for: Birthday invitations or country fair branding.
This is the ultimate fun and unique font that offers each character its own individual piece of burlap garland bunting and is designed by Calligraphy Fonts.
23. Rump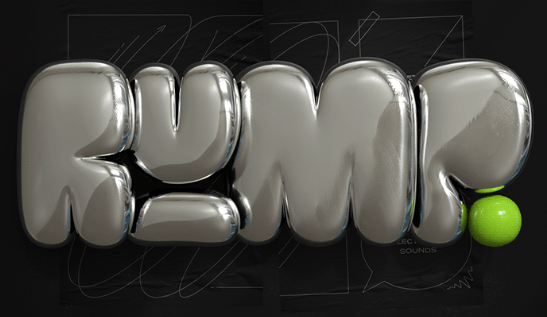 Best for: Retro 3D Design
The ultimate bubble writing font offered by Peter Acanski is next level in terms of 3D lettering fonts. This replicates silver birthday balloon-style characters that are also offered in three different colors.
24. Kelsi Free Graffiti Bubble Style Font

Best for: Retro graffiti style lettering.
Another awesome bubble-style font based on graffiti artwork by Misha Vlasov offers a retro-style large-size character font that would be perfect for modern-day products or events.
25. Ruina

Best for: Tropical design projects.
This basic but tropical-feeling font offers a range of compacted characters to create a fun and not-so-serious letter style. This is designed by Felipe Estay Miller.
26. Thunder

Best for: Modern poster design.
This font is big and bold and perfect for catching your viewer's attention and getting your point across loudly. This font was created by Rajesh Rajput.
27. Long Beach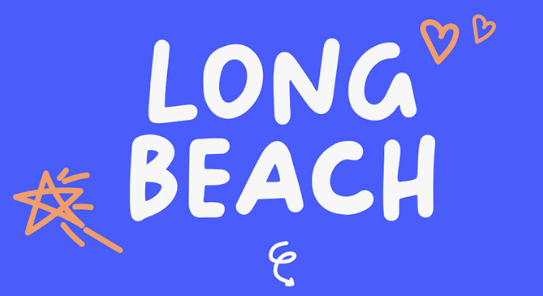 Best for: Handwriting.
This all-caps handwriting font by Artcoast Studio is a perfect alternative to Comic Sans if you want to add some spice to your regular lettering tools.
28. Bonche

Best for: Classic design.
This classical and sophisticated retro-style lettering front by Nasir Udin offers a fine-tuned and neater alternative to striking bubble-style lettering.
29. Quanty

Best for: Professional or technical projects.
This new age and cyber-like style font is a perfect solution to technical guidebooks or conference presentations and is available in a range of different languages including Latin.
30. Gothica

Best for: Medieval and gothic-style projects.
This medieval typeface is a modern take on a traditional gothic style font that is both visually appealing and stylishly themed. This is created by Hyped Assets.
31. Demon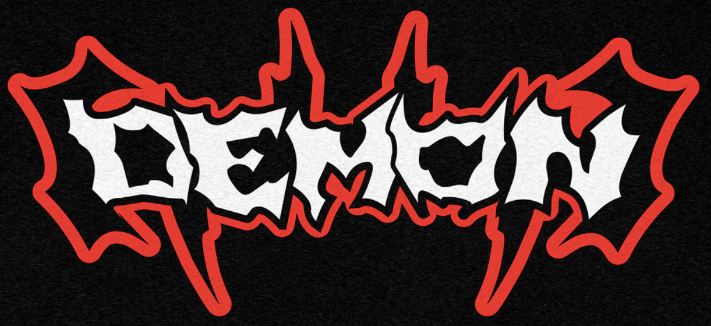 Best for: Video game design.
This ghoulish style font is named aptly by Kritsada and offers a duotone Halloween-style letter font that would be used for video game or anime design.
32. Mad Rascal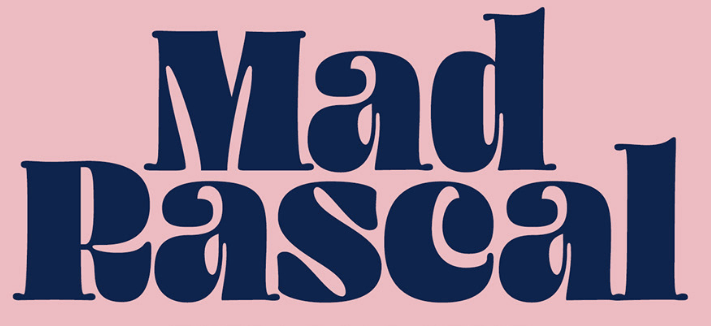 Best for: Retro style.
This retro style, extra bold serif font by Get Studio is a thick and funky designed lettering that could be used for projects from different decades.
33. Chopper

Best for: Storybook cover.
I love this font by MJ Type because its two different design aspects combined to create a multilayered and transferable font design.
34. Rubik Moonrocks

Best for: Galactic space design.
This moonrock-themed, fun font is unique and one of the few fonts that incorporate texture into each character. This is created by Luke Prowse and NaN.
35. Bungee Shade

Best for: Retro-style 3D lettering.
This cool and modern font offers a 3D effect that creates depth and movement in the text. This font was designed by David Jonathan Ross.
36. Faster One

Best for: Mechanical advertising design.
Created by Eduardo Tunni, this pace-enhancing lettering would be ideal for a car shop or some sort of tire-related project.
37. Vector Line

Best for: Modern graphic design.
This awesome, new-age typeface is futuristic and minimal with its widely spaced characters and disconnected lines.
38. Cubic

Best for: Technology graphics.
Designed by Valdeir Junior, this alien-style cubic typeface is structured and unique.
39. Jason Brush

Best for: Brush style design.
This font designed by Appleberry Studio is the perfect brush font with all caps offering tapered ends and a simple brush effect.
40. Digital 7

Best for: Modern design.
This retro alarm clock display font is designed by Style-7 and offers the traditional style of pixelated electronics.
41. Arcade

Best for: Retro design.
This linear style font does exactly what the title states. It's a retro arcade-style font designed by Yuji Adachi.
42. Newstar

Best for: Retro design.
This nostalgic sans serif was created by Brandsemut ad offers a simple and effective newspaper-style letter typeface.
43. Londrina Outline

Best for: Outline handwriting design.
This simple yet effective outline font is perfect to imitate handwriting but without going as far as being bubble text. It's created by Marcelo Magalhaes.
44. Love Lady

Best for: Fancy script.
This pretty and romantic style calligraphy font is ideal for tattoos or love themed designs. This is created by Creaditive Design.
45. Hilmora

Best for: Retro design.
This awesome retro-style font offers a bit more spice than the usual ones with extra spiral features on its paper case characters. This is designed by Carla Casey.
How to Install/Add Fonts into Procreate
Once you have chosen your font and downloaded it to your device's files, it's time to install/add the new font to Procreate. Here's how:
Step 1: Tap on your Actions Tool (wrench icon) and select the Add text option in the drop-down menu.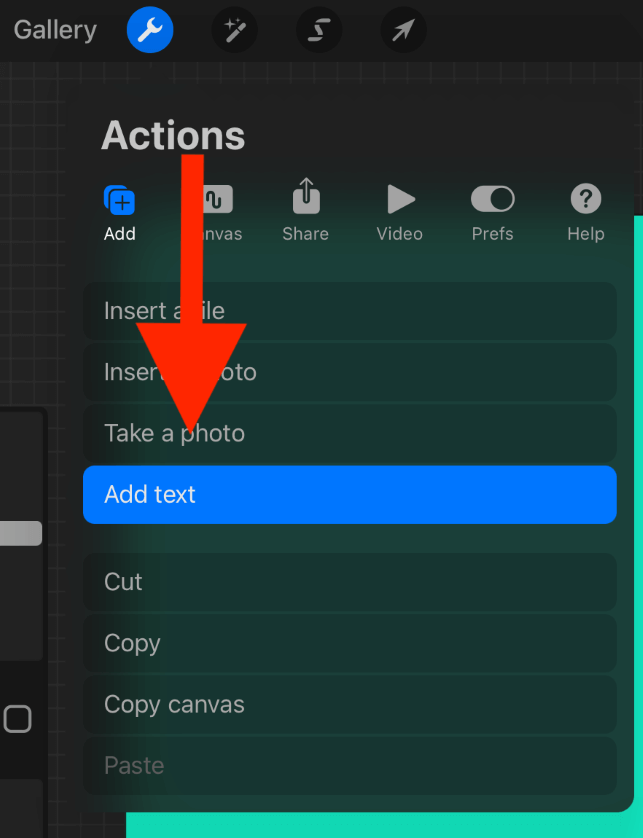 Step 2: Tap on the Aa in the top right-hand corner of the Add text menu.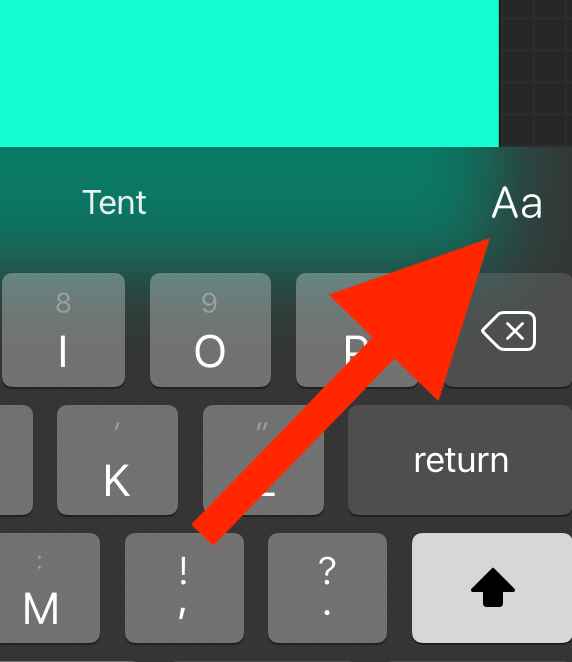 Step 3: In the top right of the Add text menu, tap on Import Font.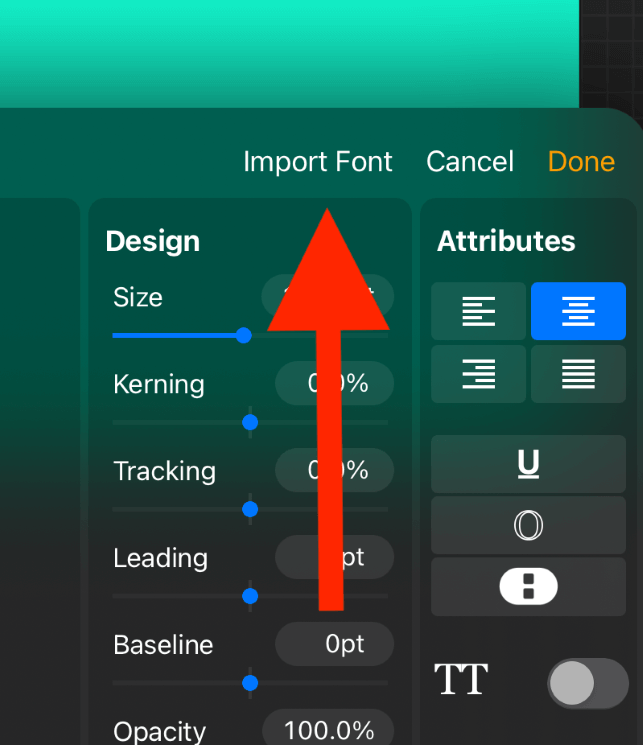 Step 4: Select your new font file from whatever folder you saved it to on your device.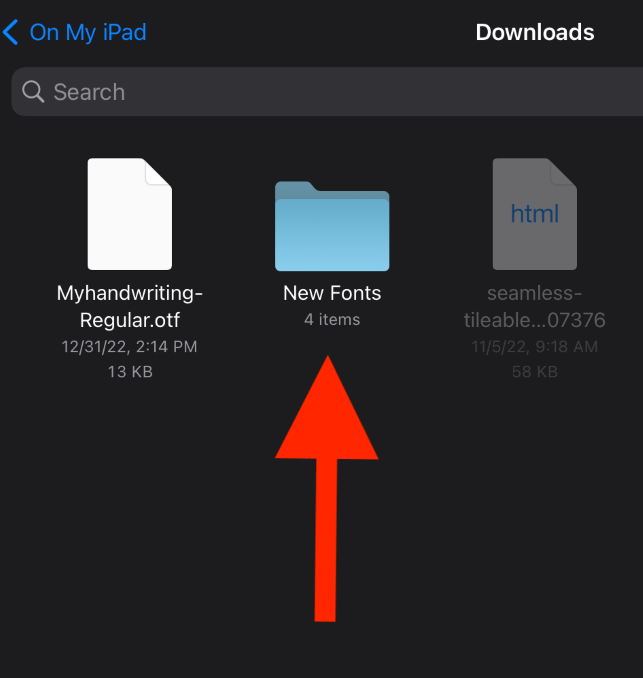 Step 5: Now your new font will be automatically loaded into your font list in the Add text menu. Scroll down the font list until you find it, select it and start adding text.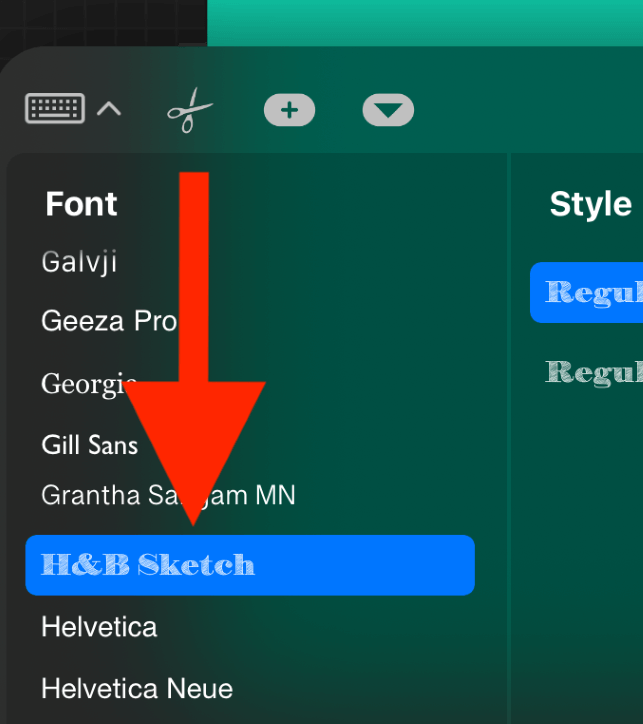 FAQs
Below is a selection of your frequently asked questions about the best free Procreate fonts. I have briefly answered them for you:
What is a 100% free font?
If a font is classified as free, it means you will pay no cost to download it and use it for commercial or personal use, depending on where you got the font from.
How do I make my own font in Procreate?
To make your own font in Procreate you need to use third-party text tools like Calligraphr and iFont to first design your font and then import it into your font library in the app.
Can you use Google fonts in Procreate?
Yes, you can. However, the fonts in Google Fonts will download as zip files. You need to unzip them on your device before importing them into Procreate as OTF files. You can do this by moving the file to a new folder and selecting the 'Uncompress' command on the file icon.
Are paid fonts worth it?
This all depends on what and why you need a particular font. Sometimes the font you want to use requires payment for licensing rights and you will just have to pay for it. So it all depends on what you will be using the font for.
Conclusion
The world of lettering in Procreate is full of challenges and exciting possibilities. This feature is one of the most popular used tools on the app because there is so much you can do with it. Really, there's very little that you can't do.
Procreate comes pre-loaded with almost one hundred fonts. And lucky for us, there are so many online resources that you are almost guaranteed to find the one you need if it's not available on the app. And if all else fails, you can even make your own.
What's your go-to free font? Please leave your answers in the comments section below.