You are designing a poster. The lighting of the image is perfect, your editing is solid, and all you need is a good font to complement the image. Oh no! The fonts on your system simply will not do.
Fret not — you have come to the right place! We all know how important fonts are in any type of content. That is why I am going to show you how to download as many fonts as you want and add them to Photoshop on Mac.
Follow along with the step-by-step guide below. Note: I'm using Photoshop CS6 for macOS. If you're using another version, screenshots may look slightly different.
Step 1: Quit Photoshop.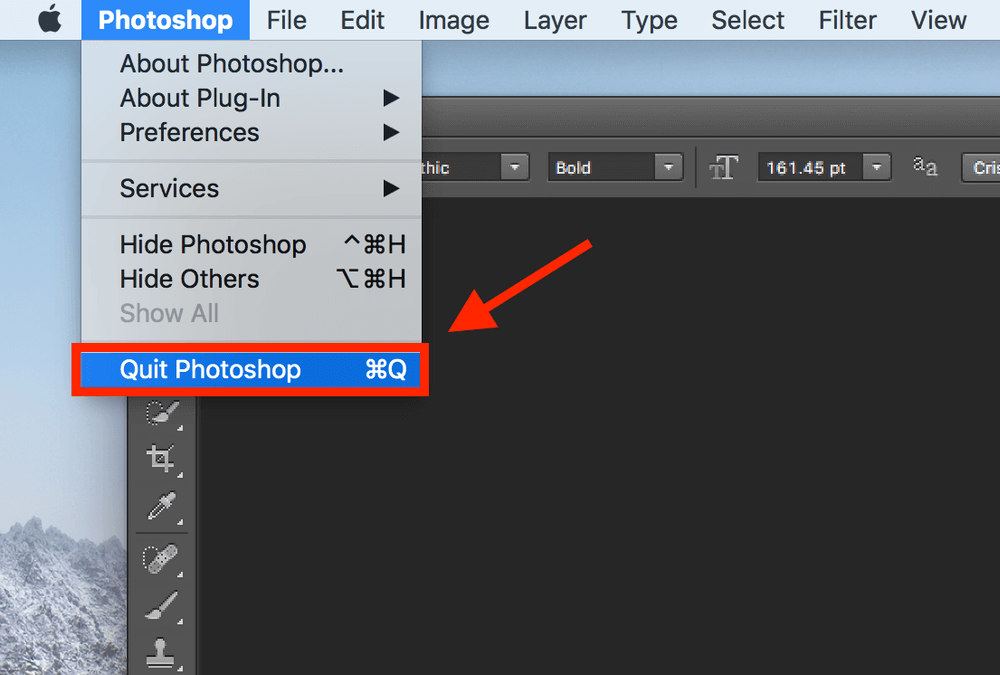 This is a very important step. If you don't quit Photoshop first, your new fonts will not show up even after you have downloaded them.
Step 2: Download Fonts.
Download the desired fonts. For example, I downloaded the Harry Potter font because I am a big fan of the movie 🙂
Most fonts can easily be acquired online. I usually go to FontSpace or 1001 Free Fonts. Your downloaded font should be contained in a ZIP folder. All you have to do is double-click the file and it will be uncompressed to reveal a new folder.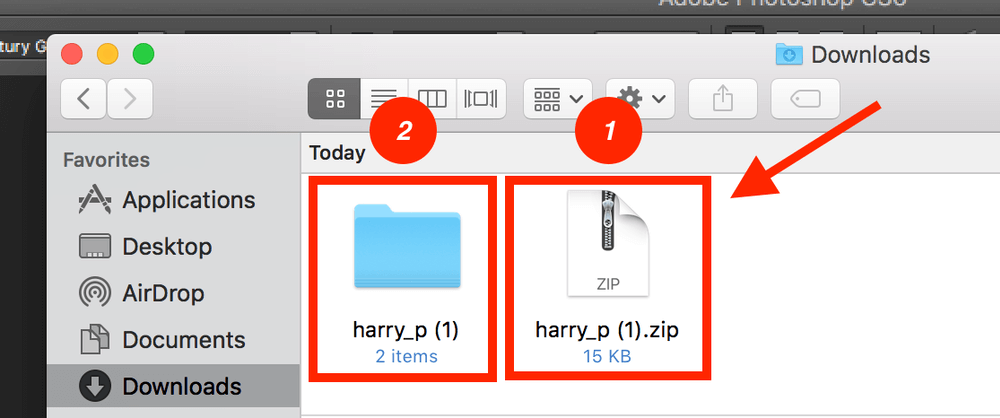 Open the uncompressed folder. You should see a few items. The most important thing you need to take note of is the file that ends with the extension TTF.
Step 3: Install Font into Font Book.
Double-click on the TTF file and your Font Book should appear. Just click Install Font to proceed.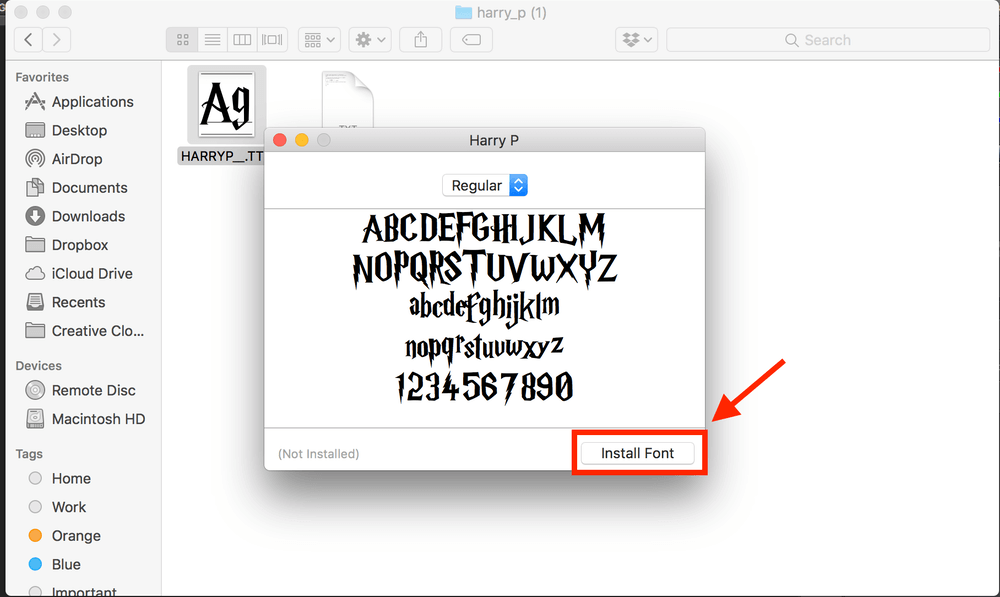 At this point, you might run into a pop-up where you will be asked to validate the font. Simply hit Select all fonts and then Install Checked.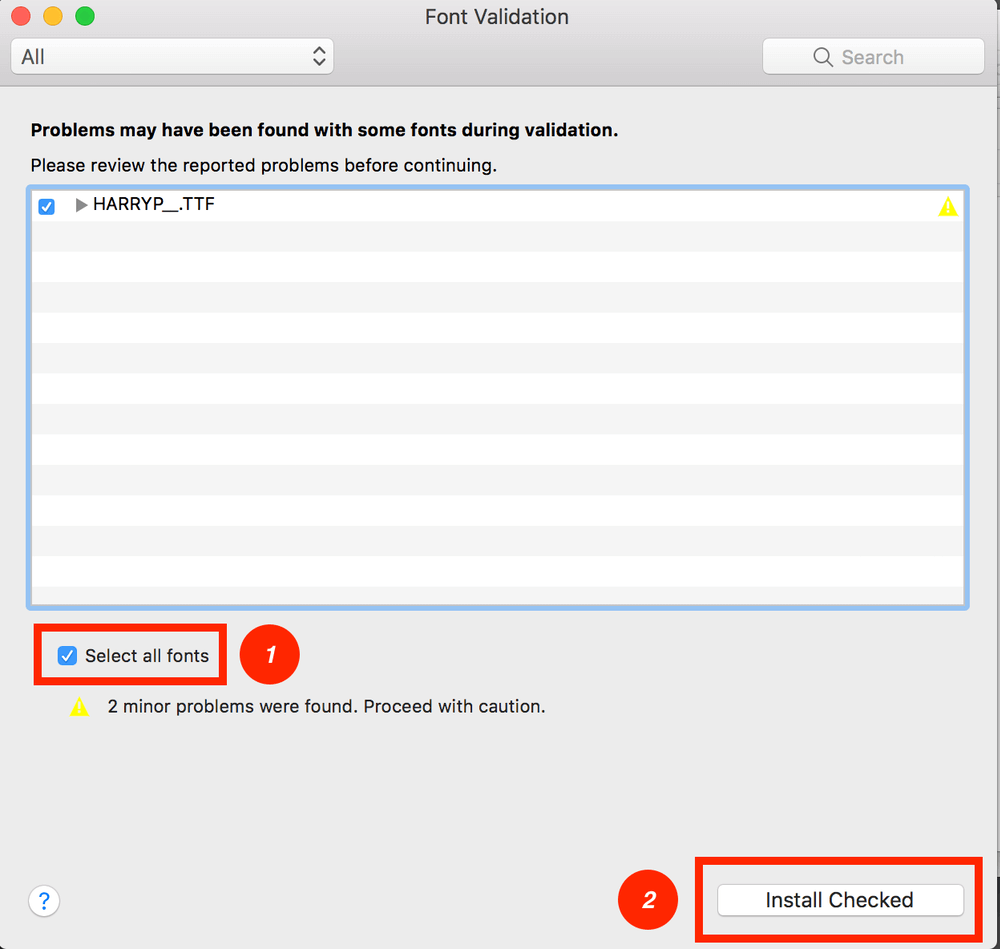 You will see your font right away after clicking the Horizontal Type Tool. Enjoy the new font!
One More Tip
Since you are a designer who uses a Mac, you should get a font manager app called Typeface which can help you pick the perfect type for your next design through quick previewing and comparison. The app has a minimal interface that will make browsing your collection super easy. Try it out and you'll love it.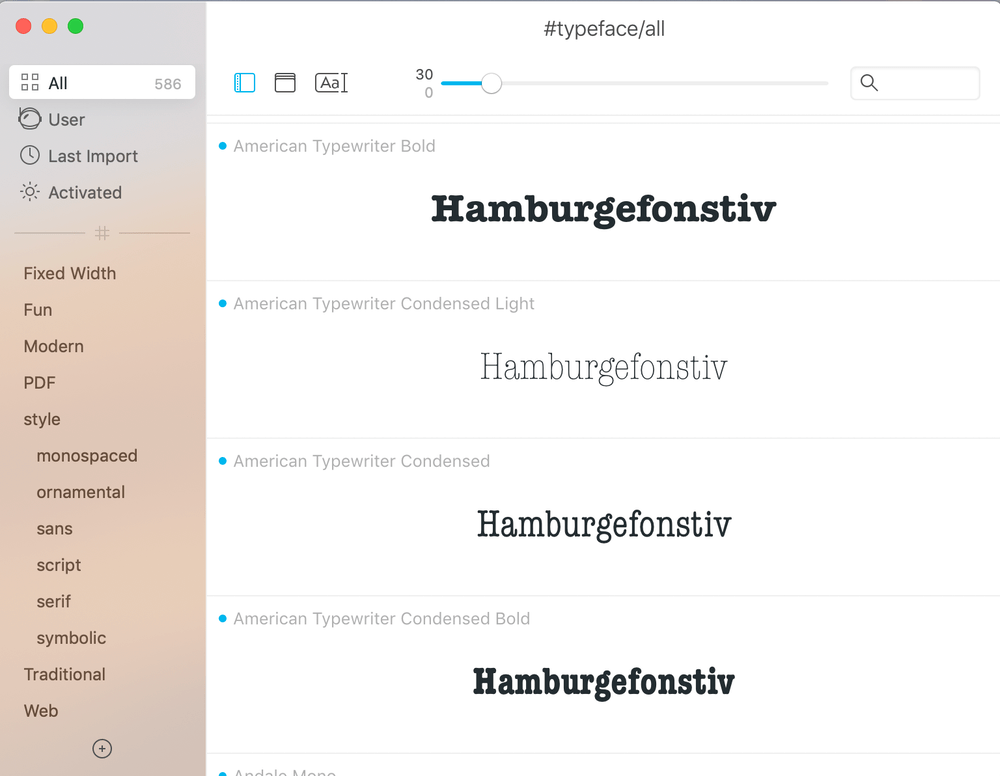 There are also a few good free alternatives if you don't want to pay for Typeface. Read our best Mac font manager review for more.
That's it! I hope you have found this article helpful. Feel free to give any feedback and highlight any problems you have encountered in the comment box below.