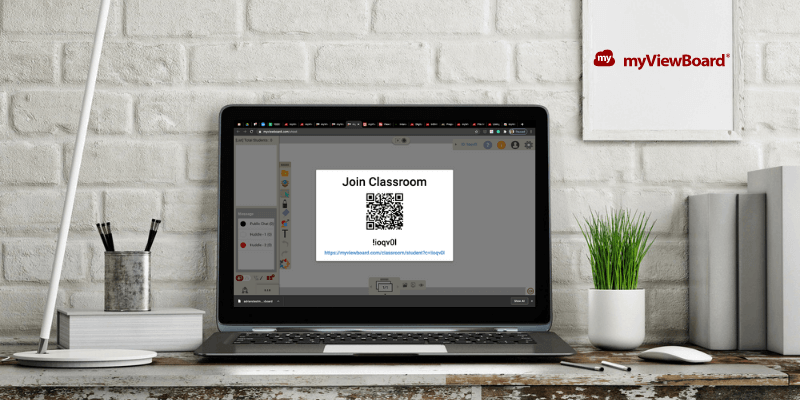 ViewSonic myViewBoard
Features: Has all the tools you need to teach online or in a class
Pricing: $59/year or $6.99/month
Ease of Use: Simple to use and share
Support: Ticketing system, video tutorials, knowledgebase
Summary
ViewSonic understands how big a transition this has been for educators and students. It is a digital whiteboard on an infinite, scrollable canvas designed to inspire student learning and engagement. Your files are cloud-based, so you can access them anywhere. The software is touch-based on hardware that supports it, allowing you to draw and write freely.

myViewBoard Premium will cost $59/year or $6.99/month. That price is "per user," referring to the number of teachers rather than students. ViewSonic also supplies a wide range of digital whiteboard hardware options.

What I Like: QR codes make it easy to join a class or quiz. Can use it in a classroom with an IFP. Can use it online for distance education.

What I Don't Like: Handwriting with a mouse is difficult (but rarely necessary).
The Covid-19 pandemic has disrupted many areas of life, including education. If you're a teacher or educator, you've most likely found yourself suddenly having to conduct classes online and scrambling for tools and ideas to make it work. ViewSonic's myViewBoard is one tool worth looking at. It's a digital whiteboard that works just as well online as it does in the classroom.
The app's also interactive. You can add information as you go based on classroom feedback, conduct polls or quizzes, and even split the class into discussion groups. ViewSonic offers a range of software allowing you to:
Create presentations on a Windows PC
Display your lessons on a digital whiteboard in the classroom
Allow students to view that presentation on their Windows, iOS, and Android devices
Host your presentation online using a Chrome browser extension
Conduct interactive quizzes and share homework files with students
Why Trust Me for This Review
I've spent many, many hours teaching in classrooms. I taught computer software classes to adults, provided mathematics tutoring to groups of high school students, and taught lessons to classes of primary school and high school students. I also tutored arithmetic and English to remote students using phone and chat apps. I understand how critical it is to engage with students throughout the education process.
But I haven't spent a lot of time using digital whiteboards, either in the classroom or online. That makes it hard for me to compare myViewBoard with its competitors. So I've sought out opinions from teachers who have experience using digital whiteboards, especially those who have transitioned to online teaching during the pandemic.
Detailed Review of myViewBoard
myViewBoard is all about teaching in the classroom and online. I'll list its features in the following five sections. In each subsection, I'll explore what the app offers and then share my personal take.
1. Prepare and Organize Your Lessons
You don't need to create all of the whiteboard content as you teach. You can get your ideas started in advance on your laptop or desktop PC using the Windows app. Your text can be handwritten or typed; images and videos can be dragged onto the canvas from the internet or your computer's hard drive. Leave room to add more as you interact with the class during the lesson.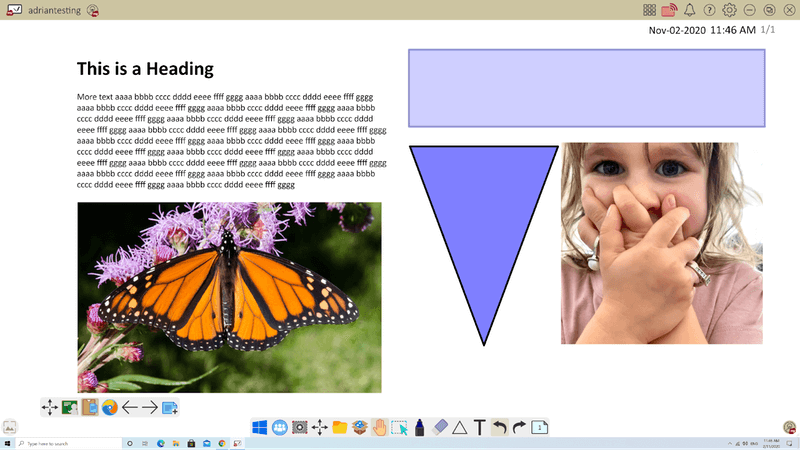 If you're in the classroom as you prepare, you can create your lessons on your digital whiteboard instead. If you're away from your own computer, you can edit existing canvases or create new ones.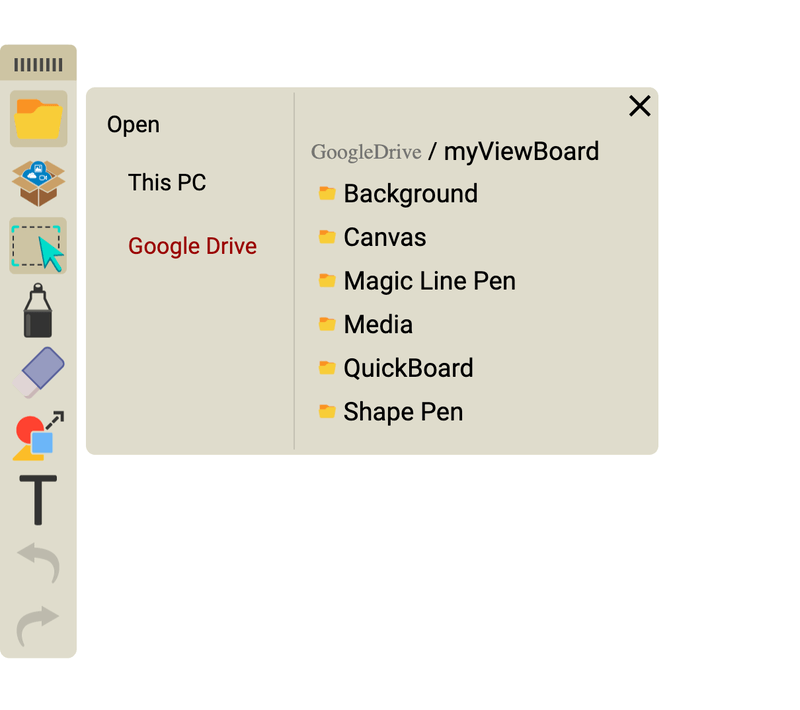 Customizable templates get you started; your lesson's canvas is infinitely scrollable. A toolbar gives you access to annotating pens, painting tools, sticky notes, and media files. An embedded web browser is available with several useful educational resources bookmarked.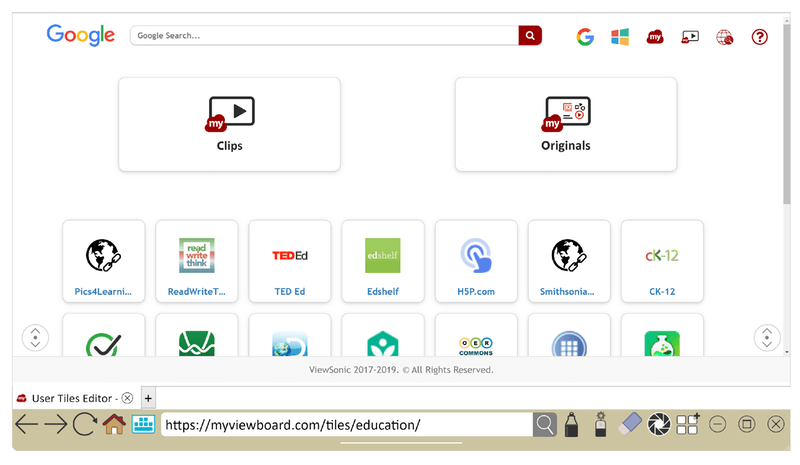 You can also import files onto the canvas from many popular file formats. Here's a teacher's perspective on how useful that is:
My personal take: It's convenient to prepare your work at home or in your office using the myViewBoard Windows app. Some teachers may prefer to use their digital whiteboard IFP instead. Conveniently, existing lessons can be imported from several formats, including competitor's whiteboard formats.
2. Save Your Work to the Cloud
Your whiteboard presentations are saved to the cloud so that you can access them anywhere. Your files are securely encrypted, and two-factor authentication is supported.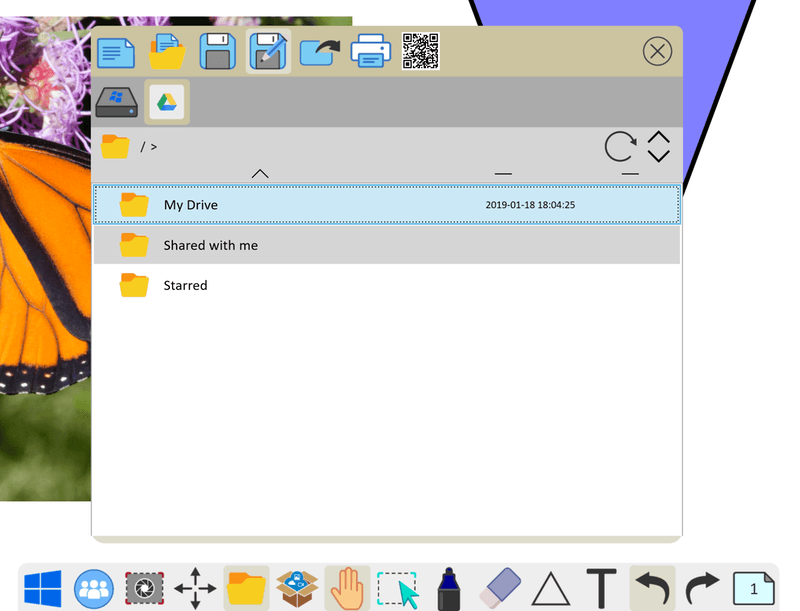 Tons of cloud integrations are provided:
Google Drive
Dropbox
Box
OneDrive (Personal and Business)
GoToMeeting
Zoom
Google Classroom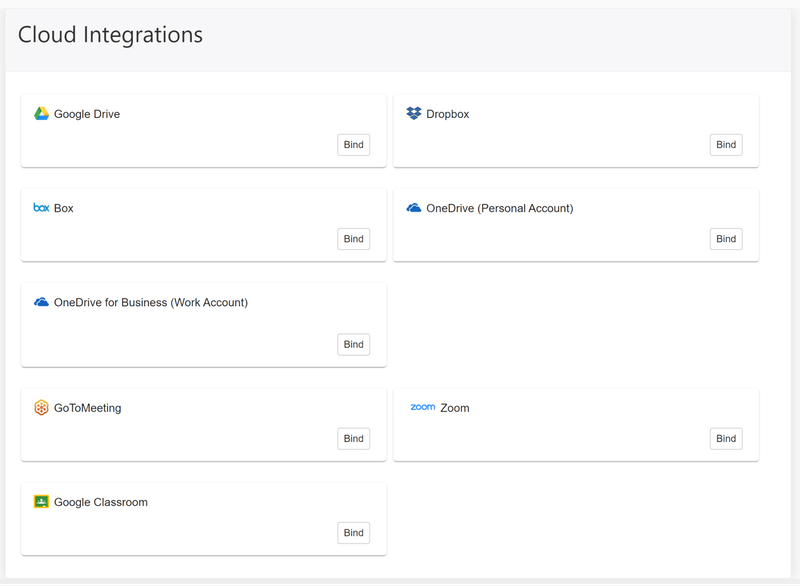 My personal take: Cloud storage means you'll never leave your lesson at home. You'll be able to access it from your laptop or any whiteboard as you travel around the school or from home when you're teaching online.
When teaching in the classroom, you would ideally use a virtual touch-based whiteboard along with your Windows laptop. ViewSonic offers its own range of interactive flat panel displays called ViewBoards, which come with a free lifetime license of myViewBoard. You can visit ViewSonic's Amazon Store here. Or you can use a third-party Android-powered IFP. Find a list of supported devices here.
You can make notes and annotations as you teach using your laptop or your IFP's digital styluses. Pens, painting tools, polygons, and more are available in the app. Handwritten text can be converted to typed text, and when you hand-draw an object, a palette of matching clipart is offered.
Students can view the presentation on their own laptops and devices using the company's Windows, iOS, and Android companion apps. You can even allow students to make their own annotations.
I'll illustrate myViewBoard's ability to recognize shapes in the screenshots below. You'll see that I drew a very basic house picture using the Companion App on my iPad. The app displays a pallet of matching shapes at the top of the screen.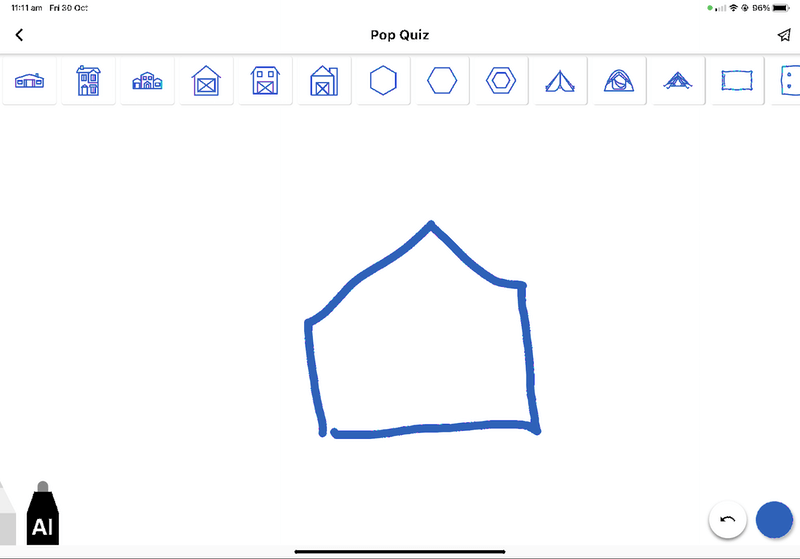 When I selected one of the shapes, it was added to the canvas, replacing my own drawing.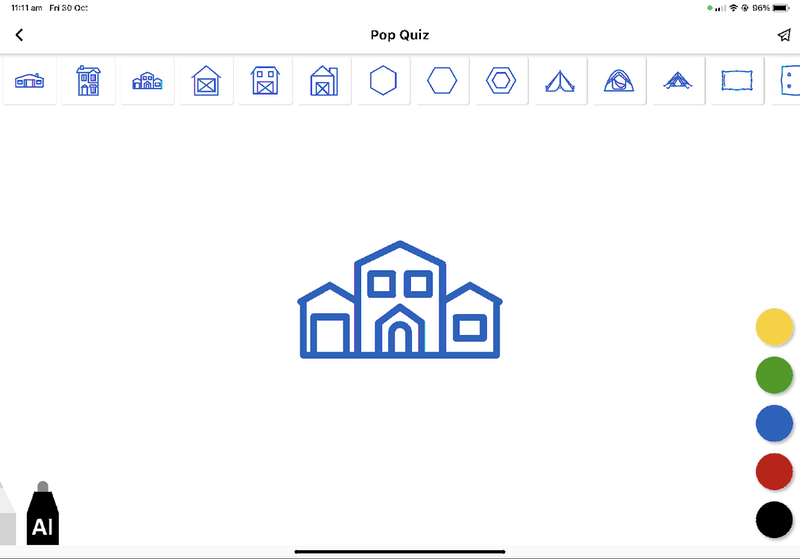 My personal take: Interacting with myViewBoard via a digital whiteboard is easy and intuitive. Students can also view the lesson from their own devices. This is handy for those who are sight-impaired and also facilitates interaction, as we'll discuss below.
Online sharing is what makes myViewBoard so relevant in our current climate of social distancing and distance learning. You can share the same lesson canvas that you would use on a digital whiteboard with your students over the internet. Even better, video call software is integrated.
To host your class online, you use the same myViewBoard Windows app that you would use in your classroom. You'll also need to install the company's Chrome browser extension. Your students can use any web browser to log in to the session using a URL, QR code, Facebook, YouTube, GoToMeeting, Zoom, or Google Classroom. Alternatively, they can use one of the myViewBoard companion apps.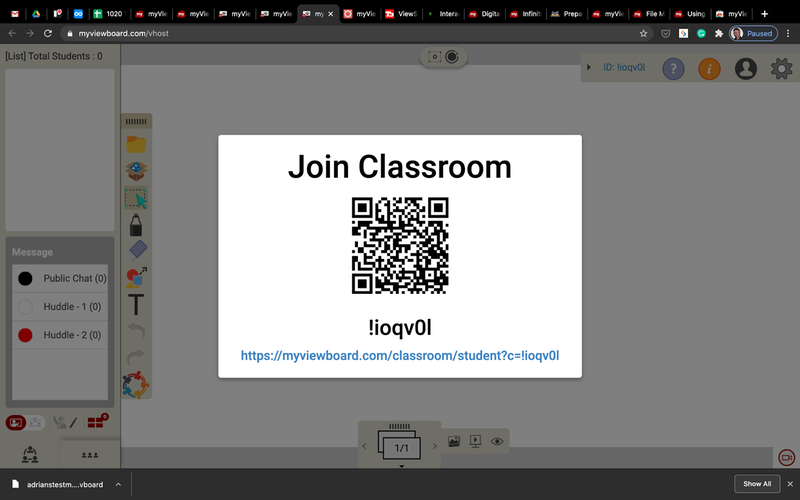 Multiple students can view the same screen simultaneously. You'll encounter additional hurdles when teaching online; ViewSonic offers tools to help overcome them. These include text-to-speech and speech-to-text.
My personal take: myViewBoard is convenient because the same tool can be used when teaching in a classroom as when working with students online during social isolation. That means you're not learning a new tool during the pandemic that won't be relevant once class starts back.
5. Engage and Interact With Your Students
Whether you're teaching in a classroom or online, engaging your students is essential, and interaction is key to achieving that. myViewBoard is designed with interaction in mind.
Teachers can allow students to add annotations to their presentation, "throwing" files and images to an inbox at the top of the canvas. The teacher can drag these contributions to the canvas to discuss them with the class.
When teaching online, teachers can control when students speak, comment, and ask questions. Students have access to a "hand raise" push-to-talk feature as well as remote writing tools.
myViewBoard can also be used to facilitate group discussions. Virtual groups can be formed automatically, and each group is assigned its own canvas to work on.
Teachers can create pop quizzes on the spot. This feature is found by clicking the "magic box" icon on the main menu. The teacher writes the question on the whiteboard using a marker. The students answer by writing or drawing their answers. As you can see in the screenshot below, handwriting questions using a mouse is not ideal.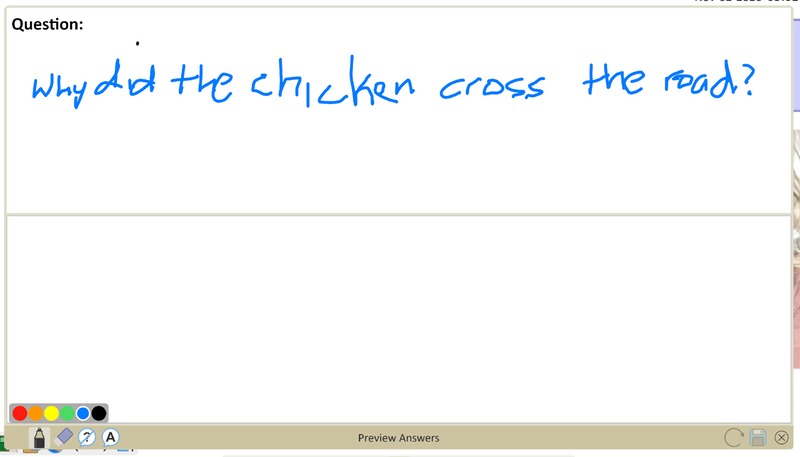 The poll/quiz feature (also found in the "magic box") is much better. Questions can be multiple-choice, true or false, a rating, a free response, a vote, or a random draw.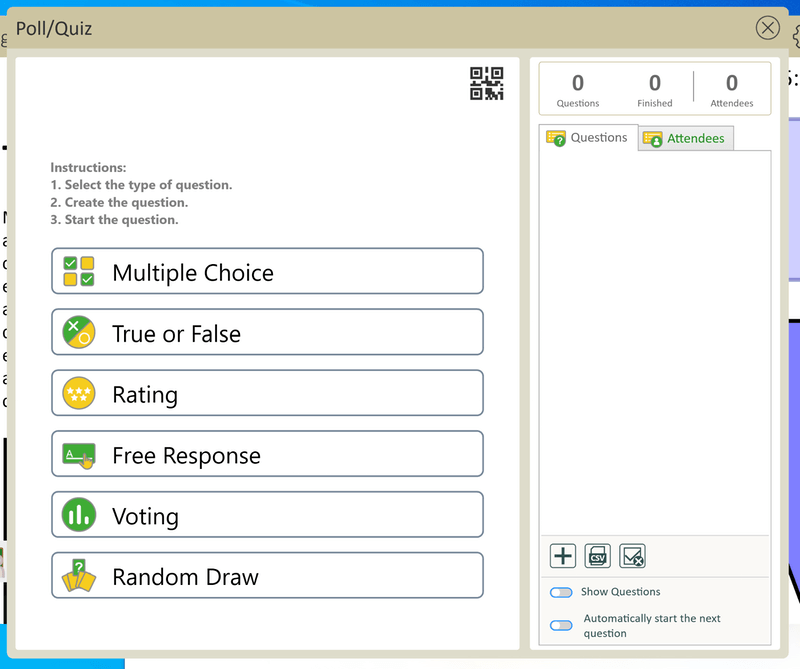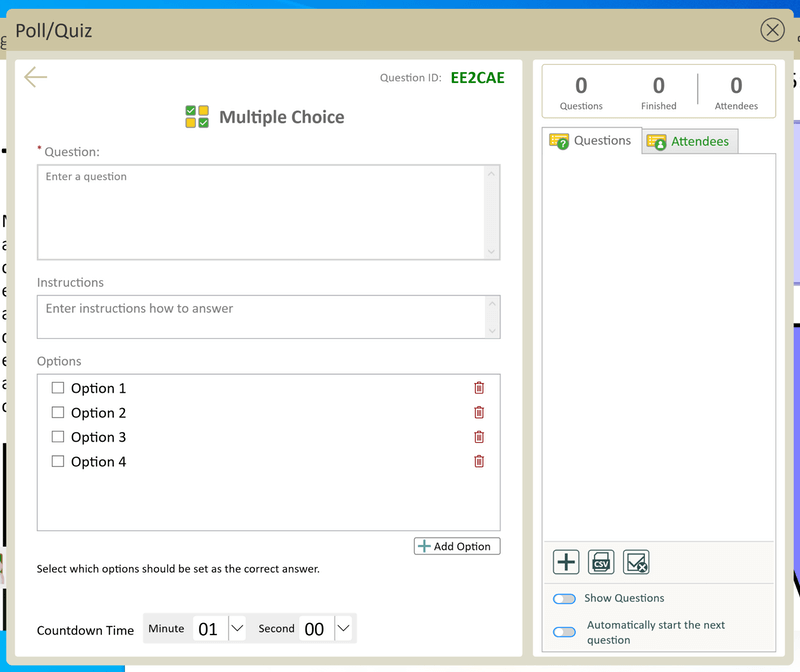 My personal take: myViewBoard goes well beyond lesson presentation. Within the app, you can assign work, receive work submissions, facilitate group discussion, and even create quizzes to assess students.
Reasons Behind My Ratings
Features: 4.5/5
myViewBoard is a teaching tool that can be used just as effectively in the classroom as online. That makes it very compelling during the pandemic when many more classes were taught over the Internet. A range of free companion apps allows students to view the whiteboard and interact with the class.
Pricing: 5/5
The premium plan is free until mid-2021, so this is the perfect time to start using myViewBoard. After that date, it costs $59/year for each user (that is, each teacher, not each student), which is very reasonable.
Ease of Use: 4.5/5
Overall, myViewBoard is easy to use—just think of it as a whiteboard with extra tools—and connecting to a class via a QR code or URL is simple. However, when using the software on a computer, I was sometimes required to use handwriting, which can be quite difficult using a mouse. Fortunately, that was rare.
Support: 4.5/5
The official website offers a searchable support database with articles on all their products. You can contact the support team through a ticketing system. A community forum allows you to discuss the software with other users and the team. The company's YouTube channel hosts dozens of video tutorials.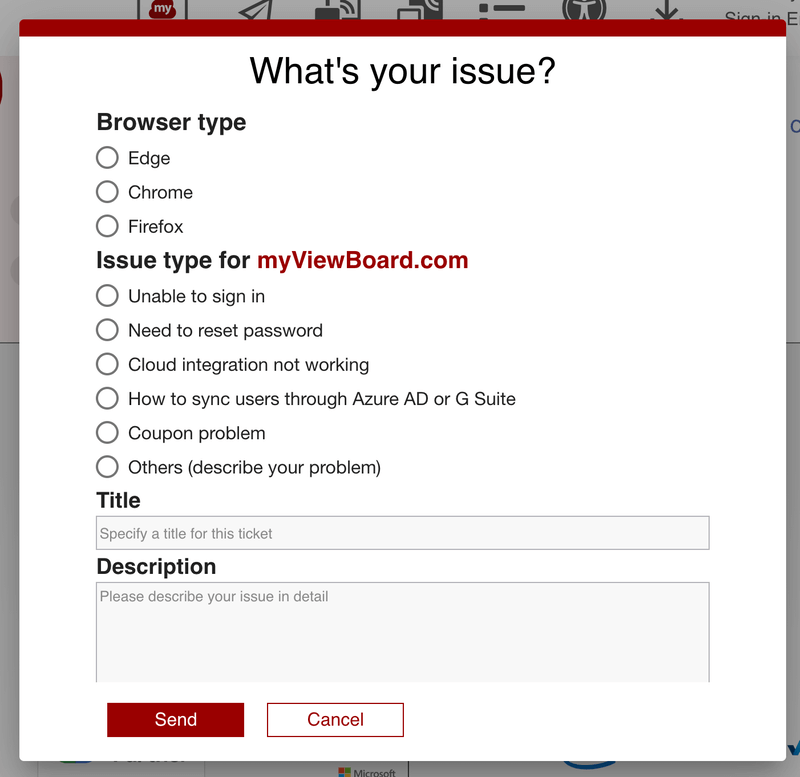 Alternatives to myViewBoard
Final Verdict
The Covid pandemic has changed our world in many ways. Most notably, we've come to depend more heavily on online tools for communication, business, and education. Many teachers have found themselves scrambling for solutions as their new reality became teaching classes online.
What makes it so interesting is that the same tool can be used online as in the classroom. All of the classes you prepare when teaching online can still be used once you're meeting in person again. A wide range of digital whiteboard hardware is supported.
The software is easy to use. You can share a presentation with your students by using either a URL or QR code. It goes beyond presenting information on a whiteboard: students can interact with your content, submit their own ideas that can be displayed on the canvas, be split into discussion groups, and complete quizzes.
It's an app that will meet many teachers' needs, and I recommend it. It's the perfect time to see if it meets your needs and those of your classes.