I have to admit it: I heavily rely on a mouse when I'm working on a computer. Even now, when I write this article, the only tool I use is the Mac keyboard — but I'm still used to moving my finger to touch my Apple mouse now and then. It may be a bad habit; I just find it hard to change.
I use a Magic Mouse 2, and never have a problem with it. But that was not the case when I first received it over a year ago. I opened it excitedly, turned it on, and paired it to my Mac, only to find that it wouldn't scroll up and down.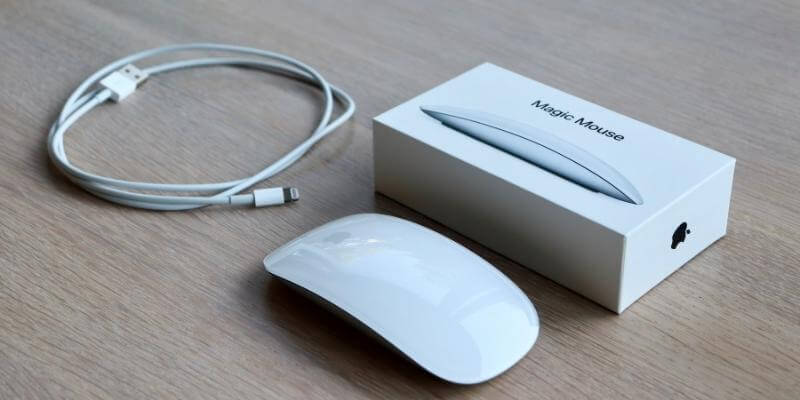 The reason? Long story short: the device wasn't compatible with the macOS version that my MacBook Pro was running. The issue was resolved after I spent a few hours updating the Mac to a newer macOS.
This is just one of the problems I encountered with my Magic Mouse. I've faced quite a few other issues, especially when I used Magic Mouse on my PC (HP Pavilion, Windows 10).
In this guide, I break down all Magic Mouse not connecting or not working issues into different scenarios, along with related fix solutions. Hope you find them helpful.
Magic Mouse Not Working on macOS
Issue 1: How to Connect Magic Mouse to Mac for the First Time
It's pretty straightforward, watch this 2-minute youtube video to learn how.
Issue 2: Magic Mouse Won't Connect or Pair
First of all, make sure your wireless mouse is switched. Also, make sure your Mac Bluetooth is turned on. Then move your mouse or tap to click it. This often wakes up the device. If that doesn't work, restart your Mac.
If that still doesn't help, your mouse battery could be low. Charge it for several minutes (or replace the AA batteries with new ones if you are using a traditional Magic Mouse 1) and retry.
Note: If you are like me, and tend to slide the mouse switch to "off" after shutting down my Mac for the sake of saving battery, be sure to slide the switch to "on" first before you start your Mac machine. Quite a few times, when I turned on the switch at an inappropriate time, I couldn't locate or use the mouse at all and had to restart my Mac.
Issue 3: Magic Mouse One Finger Scroll Doesn't Work
This issue annoyed me for a while. My Magic Mouse 2 was successfully connected to my Mac, and I could move the mouse cursor with no problem, but the scrolling function didn't work at all. I couldn't scroll up, down, left, or right with one finger.
Well, the culprit turned out to be OS X Yosemite, which contains the worst bugs related to Wi-Fi, Bluetooth, and Apple Mail. To check what macOS your Mac is running, click the Apple logo on the top left corner and select About This Mac.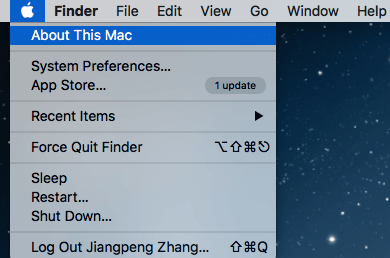 The solution? Upgrade to a newer macOS version. I tried and the issue was gone.
Issue 4: Magic Mouse Keeps Disconnecting or Freezing on Mac
This happened to me as well, and it turned out to be that my mouse battery was low. After recharging, the issue never occurred again. However, after viewing this Apple discussion, some fellow Apple users also contributed other fixes. I've summarized them here, the order is based on ease of implementation:
Charge your mouse battery.
Disconnect other peripherals, then move your mouse closer to your Mac for a stronger signal.
Disconnect your mouse and repair it. If possible, rename the device.
Reset NVRAM. See this Apple support post for how.
Issue 5: How to Set up Mouse Preferences
If you want to adjust the mouse's tracking speed, enable right-click, add more gestures, etc, Mouse Preferences is the place to go. Here, you can customize your preferences with Apple's intuitive demos shown on the right.
Click on the Apple logo on the top left corner, then System Preferences, and click Mouse.

A new window like this will pop up. Now select whatever you want to change and it will take effect immediately.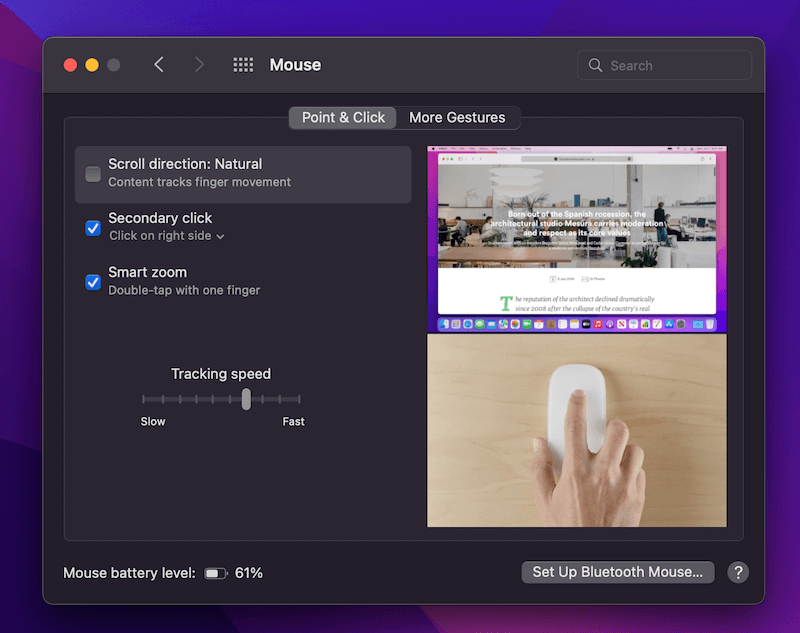 Magic Mouse Not Connecting on Windows
Disclaimer: The following issues are purely based on my observation and experience using Magic Mouse on my HP Pavilion laptop (Windows 10). I am yet to test it with Windows 7 or 8.1, or while using Windows on a Mac via BootCamp or virtual machine software. As such, some of the solutions may not work with your PC.
Issue 6: How to Pair Magic Mouse to Windows 10
Step 1: Locate the Bluetooth icon on the Taskbar on the bottom right corner. If it does not show up there, see this discussion to learn how to enable it. Right-click on it and select "Add a Bluetooth Device".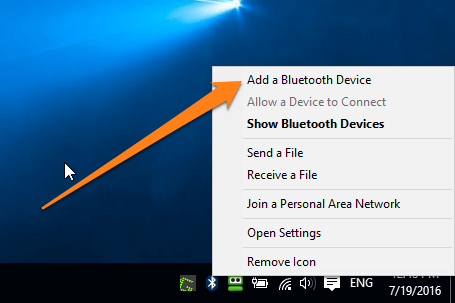 Step 2: Search for your Magic Mouse and click to pair it. Make sure you've turned on Bluetooth, and slide your mouse switch to "on." Since I've already paired the mouse, it now shows "Remove device".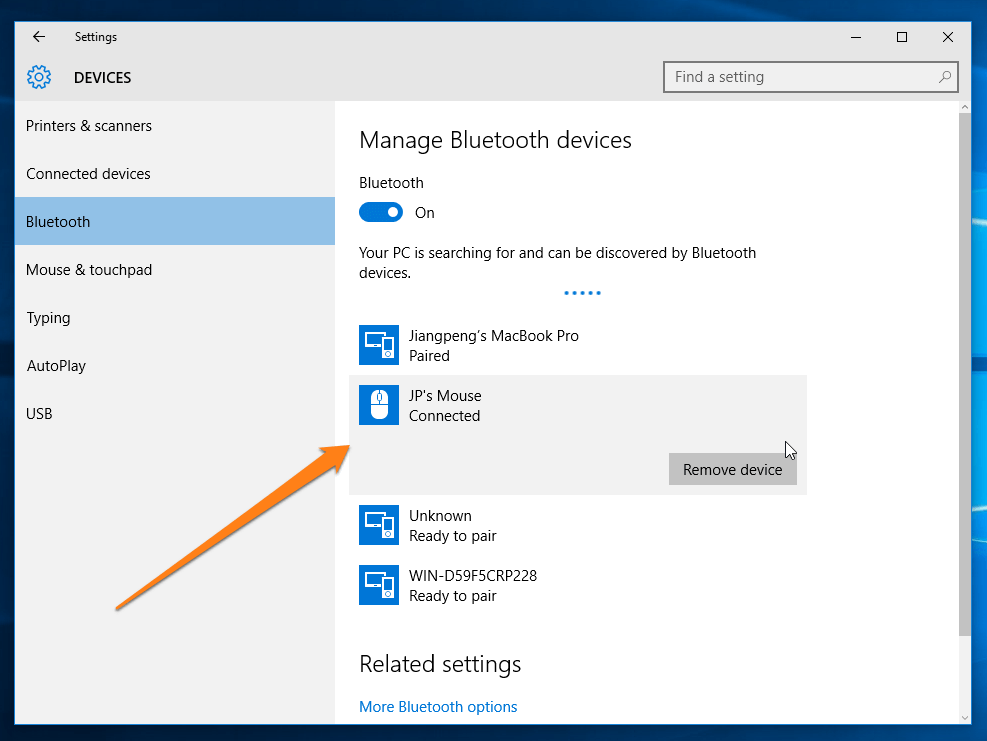 Step 3: Follow the rest of the instructions your PC walks you through, then wait for a few seconds. You should be able to use your mouse now.
Issue 7: Magic Mouse Not Scrolling on Windows 10
You'll need to install some drivers to make it work.
If you installed Windows 10 via BootCamp on your Mac, Apple offers Boot Camp Support Software (Windows drivers) available here. Click the blue button to download the drivers (882 MB in size). Then follow the instructions in this video to install them properly:
If you are like me and using Windows 10 on a PC, you can download these two drivers (AppleBluetoothInstaller64 & AppleWirelessMouse64) from this forum. After installing them on my Windows 10 based HP, the Magic Mouse scrolling feature works amazingly well.
I also tried another tool called Magic Utilities. It worked nicely as well, but it's a commercial program that offers a 28-day free trial. After the trial is over, you'll have to pay $14.9/year for a subscription. So, in case the free drivers above don't work, Magic Utilities is a good option.
Issue 8: How to Set up Magic Mouse on Windows 10
If you feel the scrolling is not smooth, right-click does not work, the pointer speed is too fast or slow, or want to switch right-handed to left-handed or vice versa, etc., you can change those in Mouse Properties.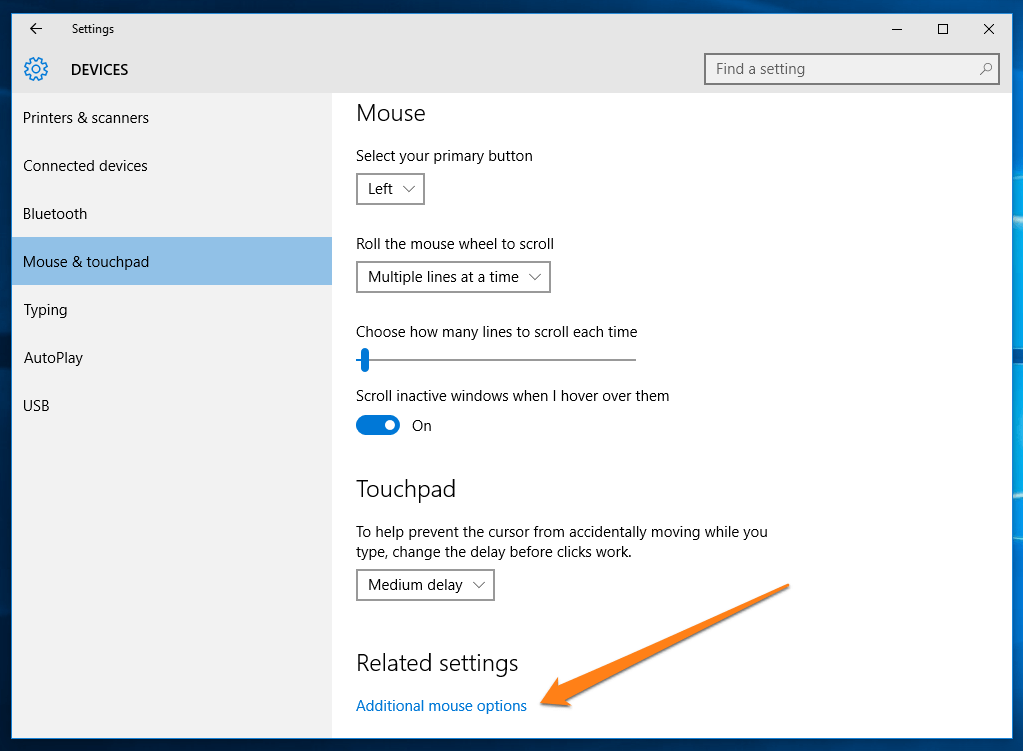 In the same Device Settings windows (see Issue 1), under Related settings, click "Additional mouse options". A new window will pop up. Now navigate to the different tabs (Buttons, Pointers, Wheel, etc.) to make the changes you want. Don't forget to click "OK" to save the settings.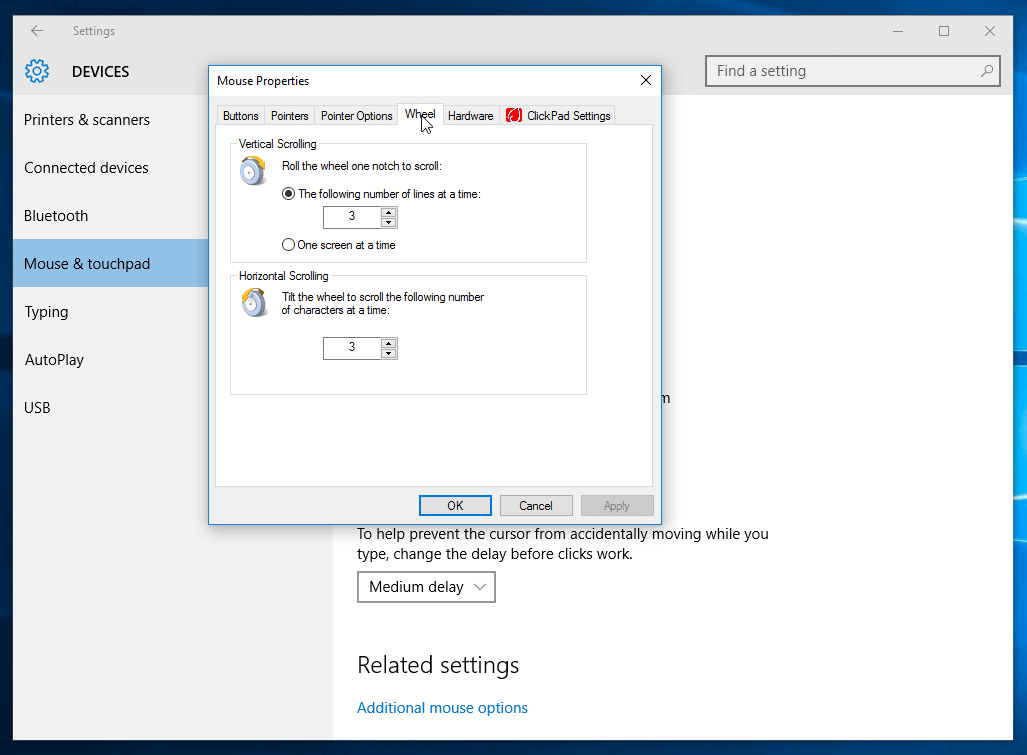 Final Words
These are all the issues and solutions I wanted to share with you regarding using Magic Mouse on a Mac or PC. If you find this guide useful, please kindly share it out.
If you are experiencing another issue that I haven't covered here, please let me know by leaving a comment below.