Desktop publishing is one of the oldest forms of computer-aided graphic design, starting way back in the late 1980s with the Apple Macintosh. The market has gone through all kinds of ups and downs since then: Many programs competed for dominance. Some disappeared without a trace. In recent years, Adobe InDesign has been at the top of the heap. It's become the industry standard for print design layouts.
Publishing isn't easy. Aside from only the most basic publishing tasks, you need a flexible, capable publisher that can create beautiful results. Books, magazines, brochures, and pamphlets all turn out better when you use a program designed for creating them. Surprising, right?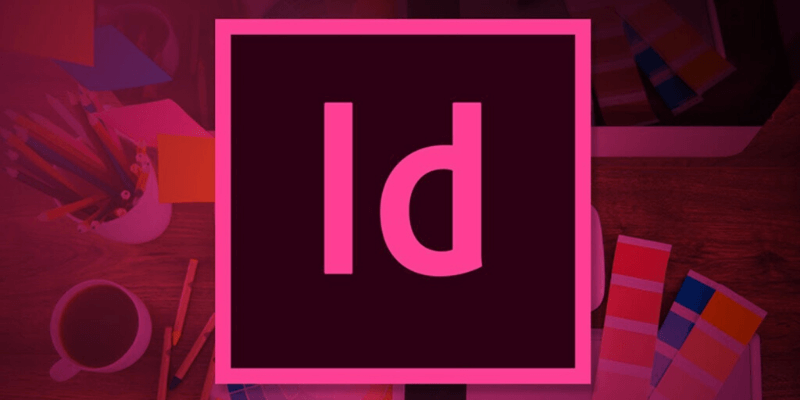 Which program do you use? Too many, the answer is InDesign. But if you're unhappy with Adobe's forced monthly subscription model, or you're frustrated with how complex it is, we've got plenty of alternatives to Adobe InDesign—free and otherwise—for your desktop publishing needs.
Paid Alternatives to Adobe InDesign
1. QuarkXpress
Available for macOS and Windows, $395 / $625 / $795, plus free upgrade to 1 / 2 / 3 future versions respectively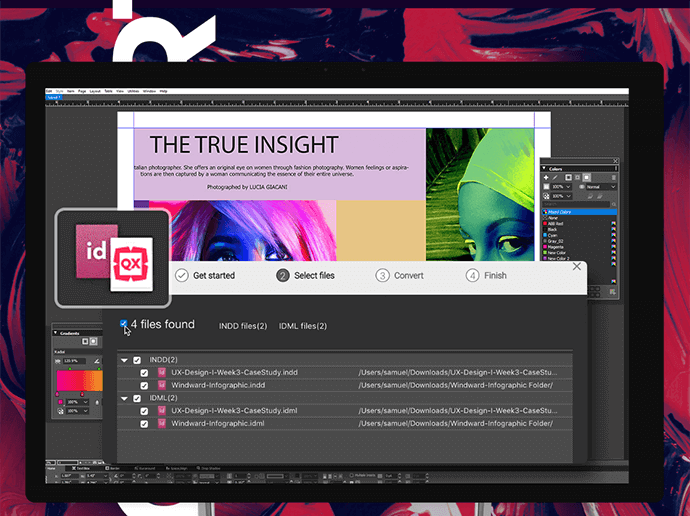 As you may have guessed from the hefty price tag, QuarkXpress is primarily designed for professional users. Launched in 1987 for the Apple Macintosh, it's one of—if not the—oldest graphic design programs still being actively developed. It was the preferred document layout software for many designers until InDesign cornered the market. Even now, though, it's still a capable alternative.
Whether you're designing a simple 2-fold brochure or a full-length book, you'll find QuarkXpress more than up to the task. Since they've lost ground to InDesign, they seem to be focusing far more heavily on the digital design features of QuarkXpress than on traditional print tools. If you're planning to build interactive digital documents, the latest versions of QuarkXpress can do the job.
For those of you transitioning away from InDesign, QuarkXpress can read your existing IDML source files without issue. But if you're still working with colleagues using InDesign, they won't be able to open your Quark files.
2. Affinity Publisher
Available for Windows and macOS, $69.99
Serif's Affinity line of programs has become a strong competitor against Adobe's Creative Clout line, and Affinity Publisher is an excellent alternative to InDesign CC. It has all the tools you'll need to create beautiful documents of any type and shares a lot of the same terminology used by InDesign. It also allows you to import InDesign files saved in the IDML (InDesign Markup Language) format, which makes switching programs a breeze.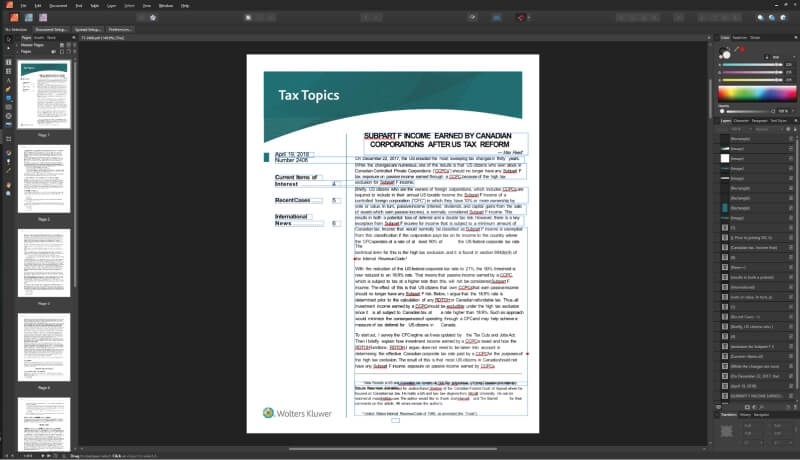 Perhaps the coolest feature of Publisher is known as 'StudioLink.' This feature allows you to do your photo editing and vector drawing without switching programs, with all the tools you're used to in Affinity Photo. It's only available when you have Affinity Photo and Affinity Designer installed.
It's worth noting that there is a 90-day free trial of Publisher available, a more extended evaluation period than you typically get by default with other software. It requires email registration to receive the download link and trial license key, but the process is fast and easy to complete. Most surprisingly, when you register for the Publisher trial key, you also get 90-day keys for Affinity Photo and Affinity Designer, a significant boost over their default 14-day trials.
3. Swift Publisher
Available for macOS only, $9.99/mo at Setapp.
With such a low price point, Swift Publisher only barely makes it into the 'paid' category, but it's still a solid alternative to InDesign for casual users. While it provides a considerable number of templates as a basis for your projects, there is more than enough customization available to make it a good option if you're starting from scratch.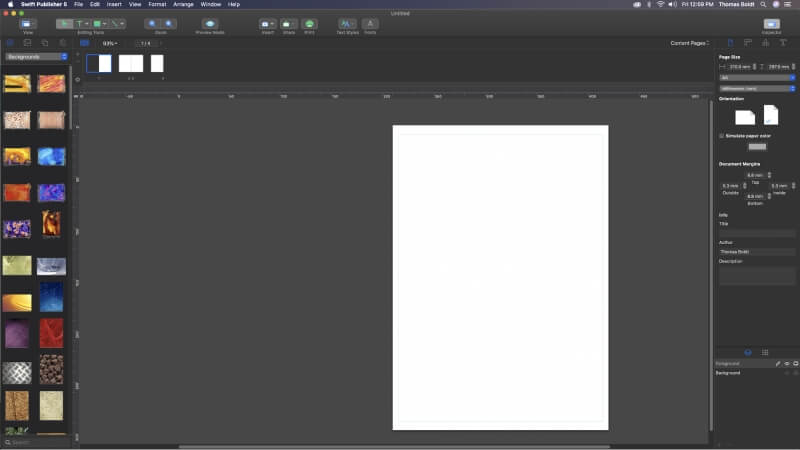 While I'm not sure that it's up to handling a full professional workflow, Swift should be perfectly fine for light work like church brochures, etc. You'll need to use a second program to handle image editing, and for the love of all that is design-worthy, please never use the WordArt-style 3D text options. In terms of the final layout phase, though, Swift is quite capable.
Free Alternatives to Adobe Indesign
4. Lucidpress
Available in-browser, all major browsers supported, Free / Pro plan $20 per month or $13 per month paid annually
We've seen photo editors and vector graphics apps join the browser app scene. With that, I guess it wasn't long before someone tried to do the same for desktop publishing. Lucidpress is a capable publishing option with all the benefits of a browser-based app: compatibility on any device, automatic cloud storage, and easy integration with other online services. It even has support for InDesign documents, which is a surprising feature for a web-based service.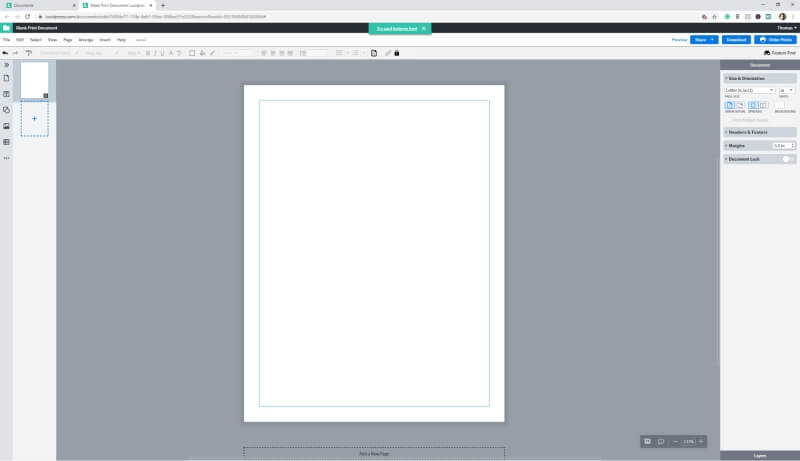 There is a massive selection of templates available to help you start your project. However, it feels like they spent too much time creating templates and not enough time polishing the interface. Whenever you want to add something new to your project, you have to go to the 'Insert' menu—there is no simple toolbar for creating them.
That being said, once you've got your elements inserted, Lucidpress is much more responsive and effective than I expect from a browser-based app. One downside: if you want to create long multi-page documents or export print-quality files, you'll have to purchase the Pro account.
5. Scribus
Available for Windows, macOS, and Linux, 100% free & open-source
As with most open-source software, Scribus is a capable program plagued by a painfully outdated user interface. When you load Scribus, all the tool windows are hidden by default; you have to enable them in the 'Window' menu. I can't imagine why this would be an intentional design choice, but it seems to be what the developers want.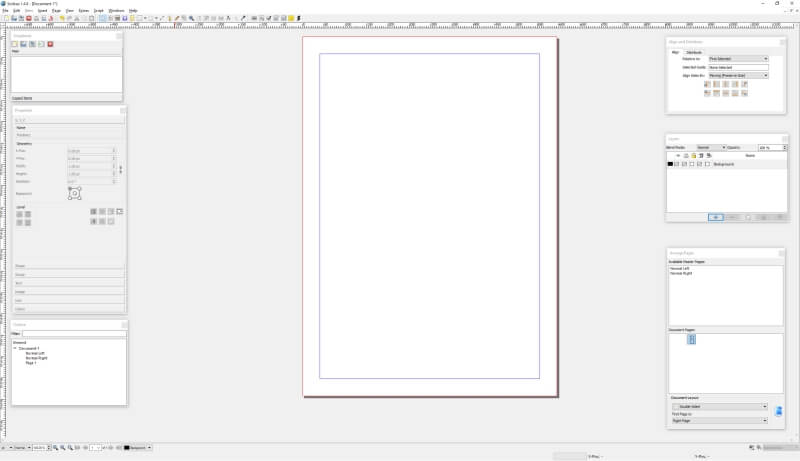 The options for creating your layouts are a weird balance of overly specific and completely negligent, which means Scribus is best only for the final layout stage of your workflow. Basic things like color selection are tedious. I don't understand the point of drawing vector curves that you cannot edit later, but the developers thought it was more important to add scripting functionality.
While it's not the most modern or user-friendly software on the list, it's capable as a basic layout creator, and you certainly can't argue with the price. Considering the problematic interface and limited features, however, you might be better off choosing one of the more affordable paid options I mentioned earlier.
A Final Word
While I'm happy using InDesign in my design practice, I would probably choose Affinity Publisher as my replacement if I ever leave the Adobe ecosystem. It's the perfect blend of affordability and capability, and it has pixel and vector editors to round out a professional workflow. No matter what you want to create, one of these Adobe InDesign alternatives should fit your needs.
Do you have a favorite desktop publishing app that I didn't include here? Be sure to let us know in the comments below!