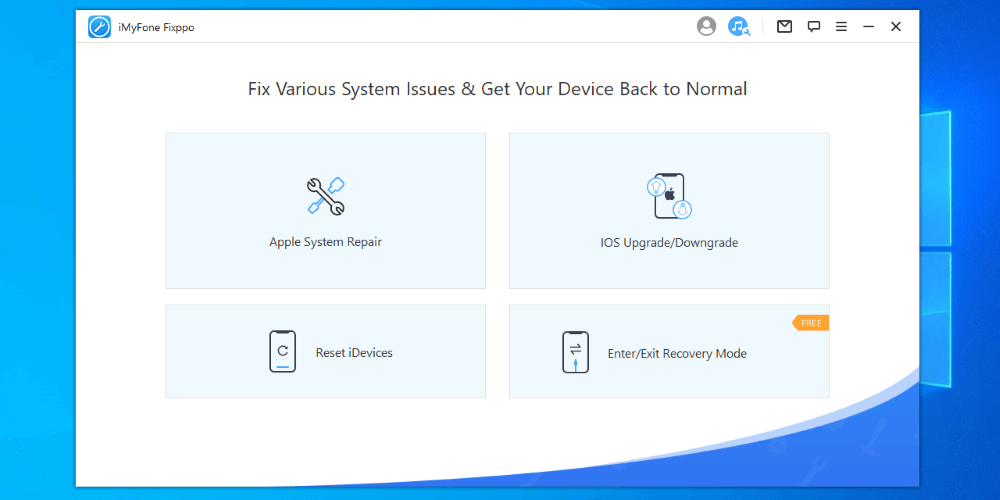 iMyFone Fixppo
Features: Solid and provide a good experience for addressing most iOS device issues
Pricing: Reasonably priced and aligned with competitor pricing
Ease of Use: Really nails it with its straightforward user interface
Support: Average support compared to competitors
Summary
iMyFone Fixppo solves a specific problem. That problem is software issues with your iOS device. Maybe you upgraded your iOS version to a point where a legacy app no longer works. Maybe your iOS device simply stopped working. 

Whatever the cause, iMyFone Fixppo can help. As with other iMyFone applications, iMyFone Fixppo addresses a few targeted needs. Those needs are being able to repair and reset your iOS device or to downgrade the operating system. 

I think this is a great tool for recovering your iOS device and changing the iOS version. That's a fairly arduous process otherwise and iMyFone Fixppo helps expedite that.

What I Like: iMyFone really knows how to make a simple and straightforward application for meeting specific needs.

What I Don't Like: I really wish iMyFone had better interactive support. I feel like that would take iMyFone up a notch.
Is Fixppo Safe to Use?
Yes! I didn't have any issues or virus warnings. I also found iMyFone Fixppo to be very useful.
Is iMyFone Fixppo a Virus?
Not in my experience! I had no virus warnings with multiple antimalware/antivirus programs.
Is iMyFone Legitimate?
I thought so! For everything I reviewed, it worked well! I'd hoped it was a little more seamless in a couple of places, but overall it was very effective.
Is Fixppo A Malware?
No! Not that I could discern, at least iMyFone Fixppo is totally legitimate as far as I could tell.
Is iMyFone a Chinese Company?
Yes! Why do you care? So are TikTok, Alibaba, and other popular apps. Does it matter?
Why Trust Me for This Review
Hi! I'm Aaron. I'm an attorney (somewhat retired) and IT professional who loves tinkering with devices and doing what I can to bring them back to their–typically out of compliance–roots. It's what motivated me to pursue a career in information security. I asked myself: how could I use devices to meet my needs and not the manufacturer's needs?
I bought a lot of apps and music from iTunes in the 2000s that no longer function properly on modern iOS devices. I still own the apps and can still download them for older devices, but newer devices prohibit it.
iMyFone Fixppo purports to fix that. Let's see how it performs!
Detailed Review of iMyFone Fixppo
iMyFone Fixppo is a targeted application that meets specific needs. Those needs include recovering an iOS device and upgrading or downgrading the iOS version. Let's look at the features that iMyFone Fixppo offers. I'll share some of my impressions about them too!
Apple System Repair
iMyFone Fixppo will fix or reset your device depending on the level of inflexibility you face. For this function it offers two options:
Standard Mode: this lets you retain data while fixing common problems like crashes, black screens, the Apple logo, recovery mode, and other issues.
Advanced more: this deletes information if you don't know your device password or if Standard Mode doesn't address your issues.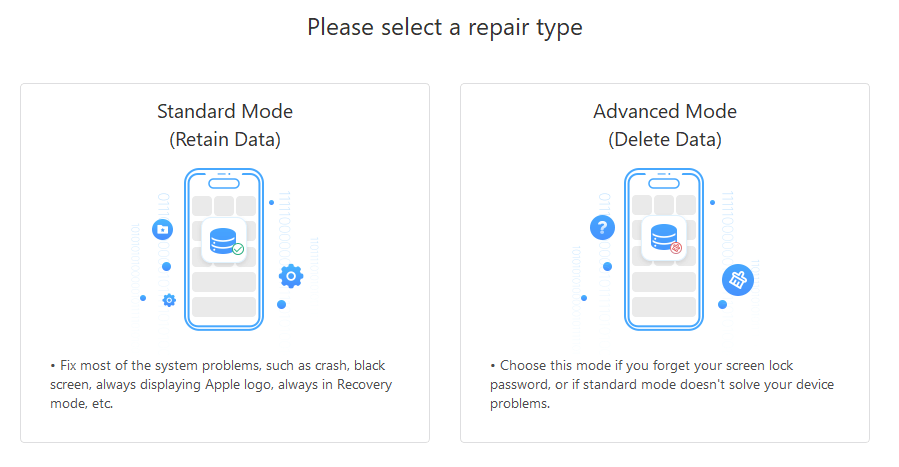 I tested this with my iPad. Before doing anything, iMyFone Fixppo required an update to the most up-to-date firmware. Despite trying multiple times, I got the message Failed to verify firmware! Your firmware is not downloaded completely or the file is damaged.
Eventually, I got this feature to work by upgrading my iOS device independently. I would have liked the convenience of upgrading it via iMyFone Fixppo, which required it, but couldn't get that to work.
My personal take: I had issues initially, but it worked eventually. The iMyFone Fixppo support pages didn't help. Where I wanted to address this quickly and efficiently, that wasn't an option because of iMyFone's limited support options.
iOS Upgrade/Downgrade
iMyFone Fixppo provides two options for upgrade and downgrade. That is obvious on its face, but each comes with different features and conditions.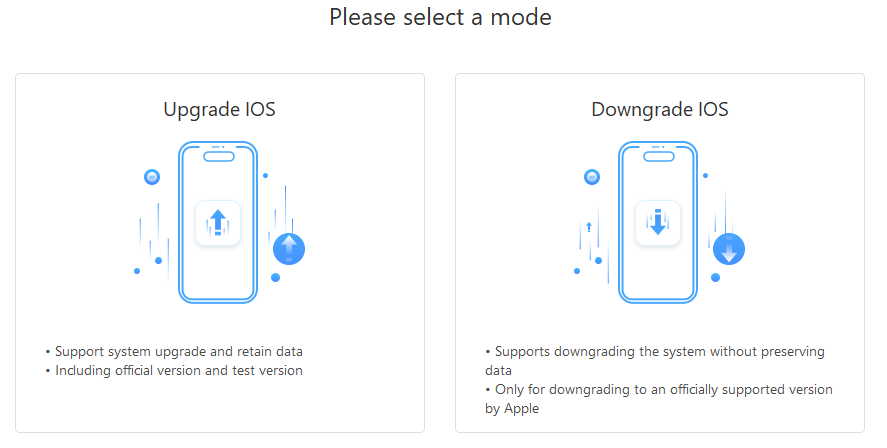 Upgrade, in my mind, is more flexible. It lets you upgrade your device to official and test iOS versions. Additionally, it preserves your data. So there's no data loss outside of unsupported apps.
Downgrade will erase your device, but will downgrade to the least of the officially supported versions by Apple. I, personally, couldn't recover some of my 15-year-old apps, but if you have an app that was deprecated in the past 5 or so years you could probably use that.
My personal take: if you're adventurous and want to use test versions or downgrade your iOS device, this is a great feature for you. It's possible you'll lose data, but if you have a must-use deprecated app, you can back up your data and downgrade without much fanfare.
Reset iDevices
iMyFone Fixppo lets you reset your iOS device. It will either:
Standard Reset – reset a device with one click when you can unlock your device.
Hard Reset – completely reset your device when you can't unlock it.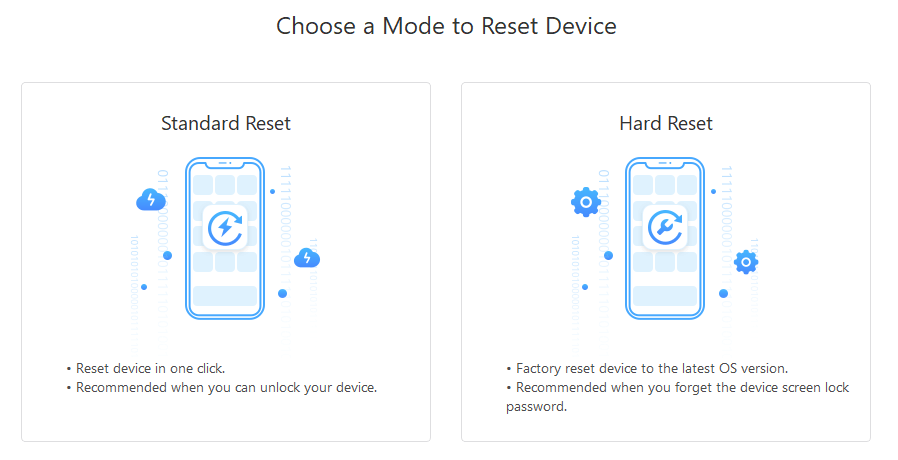 Reset iDevices lets you reset your device to factory settings, potentially without being able to access your device. It does what it purports to do and will give you access to your iOS device.
My personal take: this feature does what it says. iMyFone Fixppo's Reset iDevices will reset your iOS device if you follow the wizard.
Enter/Exit Recovery Mode
iMyFone Fixppo will streamline entering or exiting recovery mode. Typically this is done by pressing button combinations on your iOS device. This is a one-click option for recovery.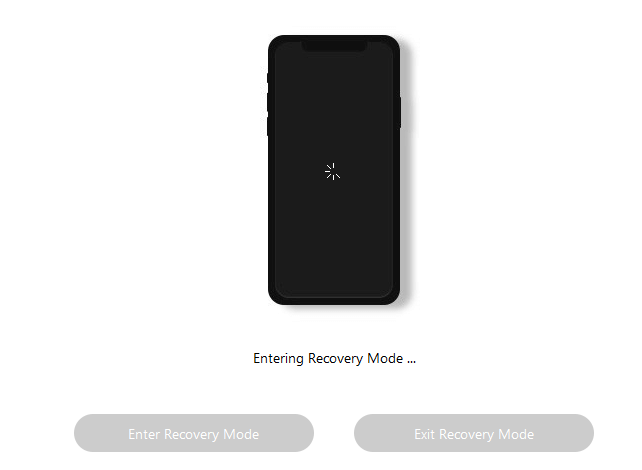 The best thing about this feature is that it's fully included with the free version of iMyFone Fixppo. It's the only fully-included feature but is very useful for iOS device maintenance.
My personal take: Enter/Exit Recovery Mode is a very useful option for addressing iOS issues. The best part: it's included in the free version of iMyFone Fixppo!
Reasons Behind My Ratings
Features: 4/5
The iMyFone Fixppo features were solid and provided a good experience for addressing most iOS device issues. I had issues running the Apple System Repair options due to a deprecated iOS device version.
I would have expected iMyFone Fixppo to address that and it didn't. There wasn't robust documentation about that, so I had to self-support. Fortunately, I could, but that could be frustrating for a lot of less technically savvy users.
Pricing: 3/5
iMyFone Fixppo is reasonably priced and aligned with competitor pricing. 
I think it's reasonably priced for what it does. If you need the targeted ability to reset your iOS device or modify its operating system version, iMyFone Fixppo does that very well.
Ease of Use: 5/5
iMyFone really nails it with its straightforward user interface. It practically parallels Norton's user interface, which is one of the best I've ever reviewed.
iMyFone obviously targets a different market with a different complexity level but does so in a very approachable way. It facilitates retrieving the usage of a device quickly and effectively.
Support: 3/5
iMyFone provides average support compared to competitors. It doesn't really stand out in this space. There are FAQs, email support, and a chatbot.
Interactive support would be nice. iMyFone really falls down in this space and I'm not sure why they don't at least include a forum or other interactive user-facilitated support option.
Final Verdict
Is iMyFone Fixppo worth it? Yes. If you need to reset an iOS device or modify its iOS version level, iMyFone Fixppo will work for you.
Will it patch to a level that will allow you to use all your apps? No. Different iOS devices have different hardware, which may limit how much you can deprecate a device. You could apply a sufficiently deprecated iOS version to an appropriate device.
What's your feedback on this iMyFone Fixppo review? Share your thoughts below.