One of the best things about Procreate is the option to create color palettes. You can do this from scratch or import an image into your color wheel and the app will do it for you. But artists have already done the hard part for you so now there are hundreds of options available online.
I'm Carolyn and I've been running my digital illustration business for over three years. I love using Procreate because it is a one-stop shop for all of my art and design needs so I rarely need to use anything else. And the color palette function is something I use almost every day.
I use color palettes for many different reasons when adding color to my canvas. Sometimes a palette can be useful if you're trying to remain consistent with a particular color scheme or theme or even if you're creating drawings that may be in black and white or sepia tones.
Today I'm going to show you some of my favorite free color palettes online and also where you can get them for yourself.
Free Procreate Skin Tone Color Palettes
I always have a series of skin tone color palettes on hand for all of my portraits and any projects involving realistic human skin. Here are some of my favorite ones: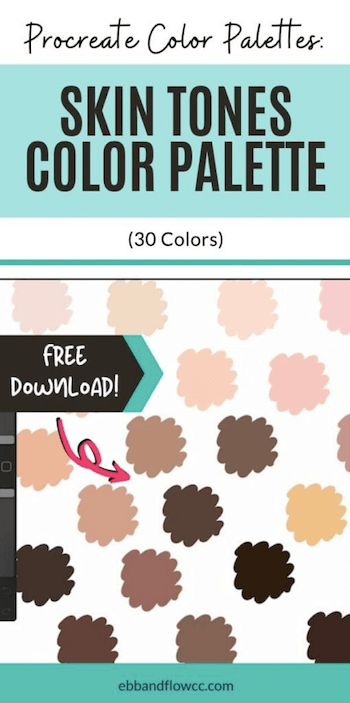 This easy and simple palette offers 30 different colors to get you started on basic skin tones. From pink tones to dark hues, this palette is the perfect starter kit.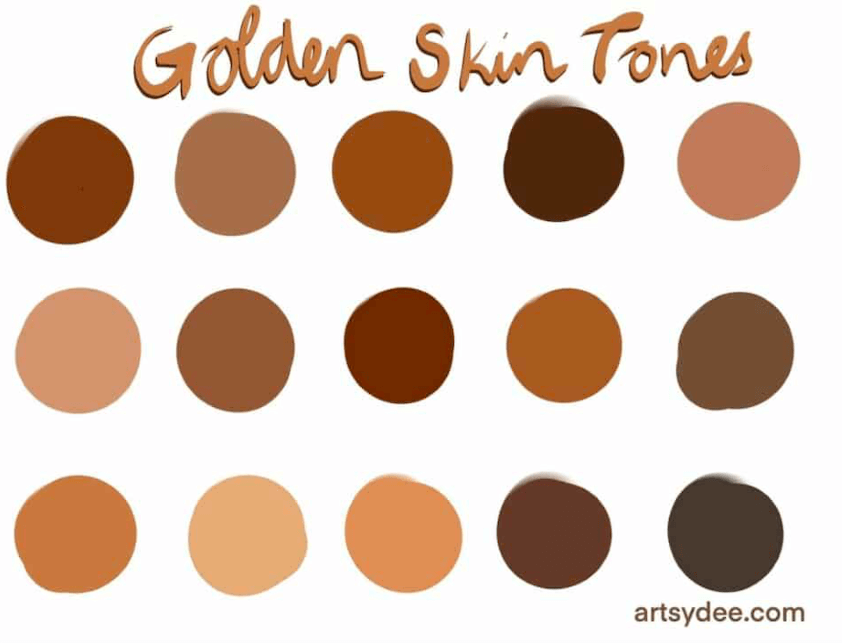 This is one of my favorite websites for Procreate resources. Artsy Dee offers a wide variety of free skin palettes including this one that offers 15 golden skin tones.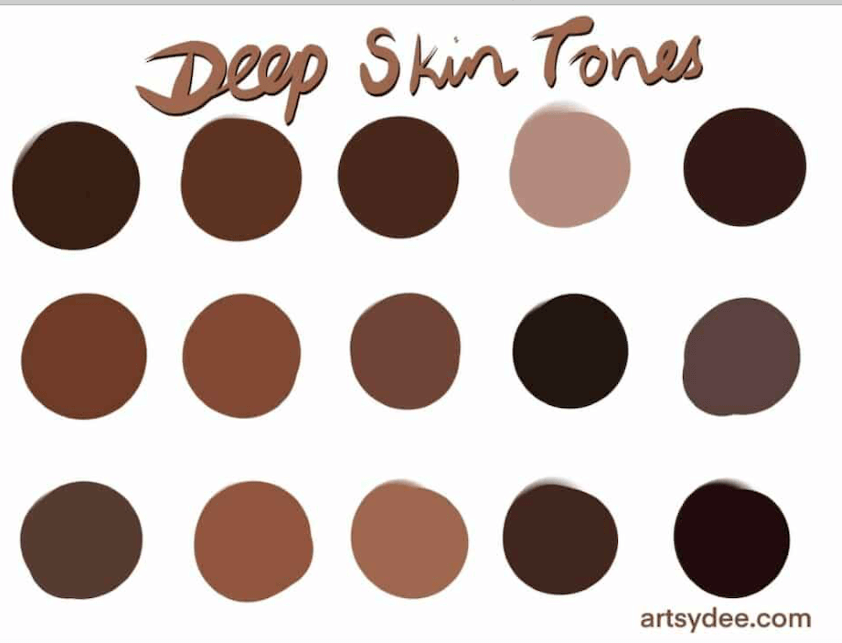 Another awesome palette from Artsy Dee that offers 15 deeper skin tones that can be used on their own or combined with the Golden Skin Tones palette too.
Free Procreate Retro Color Palettes
Below is a list of five of my favorite retro color palettes.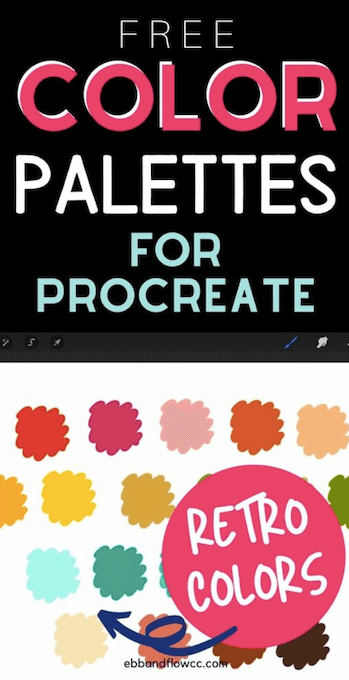 This retro palette offers 20 different colors to transport you back in time. This color selection is perfect for creating funky and timeless projects.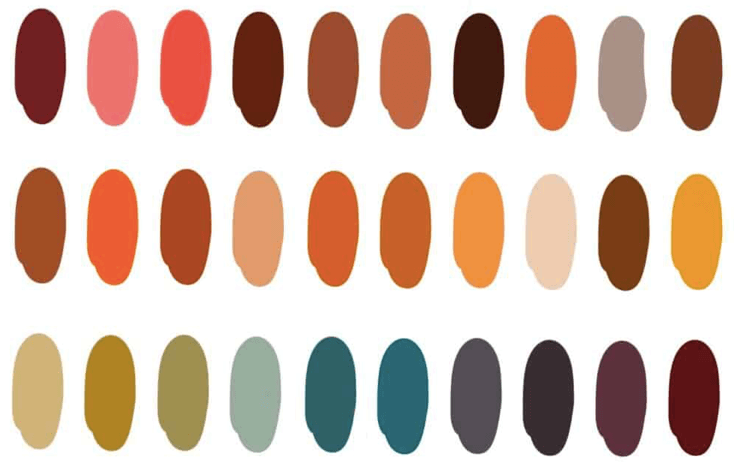 Artsy Dee offers a whole selection of retro color palettes. This one is perfect for a 70's style living room drawing.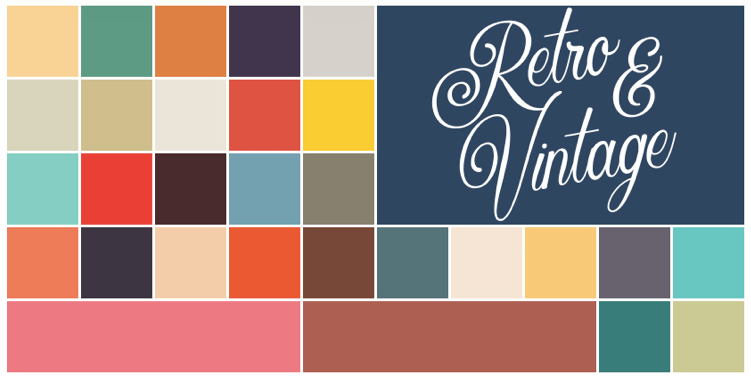 This vintage retro color palette was inspired by chic bars and dining rooms and designed by artist Nicole Mauloni.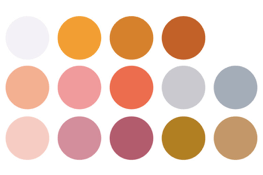 This simple set of 14 different swatches offers a glimpse into retro color schemes from the 60s.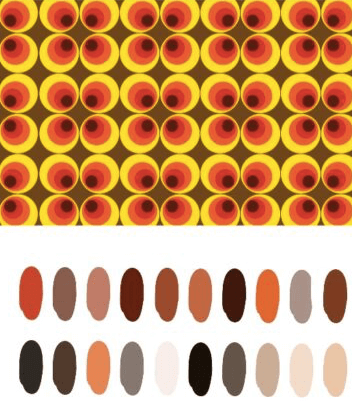 Another awesome option by Artsy would be ideal for imagery containing shag carpet and flared pants.
Free Procreate Pastel Color Palettes
Here is a list of five of my favorite pastel color palettes.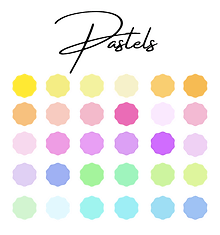 This color palette offers 30 different swatches containing bright and vibrant pastel colors, perfect for a summer scene or a children's book cover.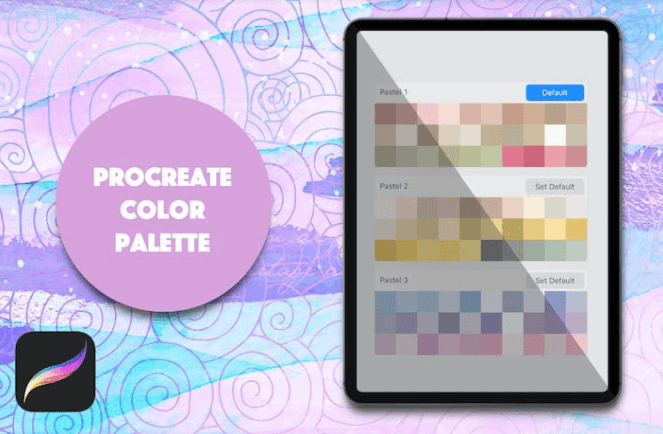 This huge color palette offers a whopping 270 different shades broken down into 3 organized sets. This palette has every color you will ever need when working with pastels.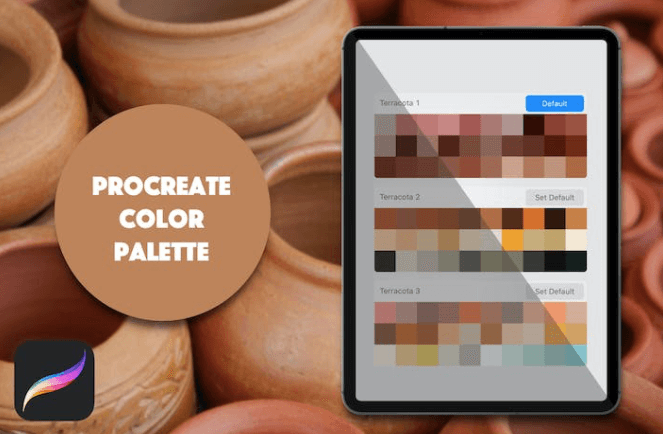 The Terracotta 3 set of this palette offers users 90 different shades of pastel hues relating to the base color of terracotta. Perfect for light and bright pottery paintings.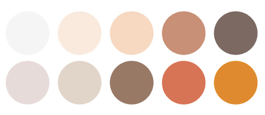 This small but powerful palette packs a punch and offers a beautifully harmonized color selection perfect for a cool fall morning theme.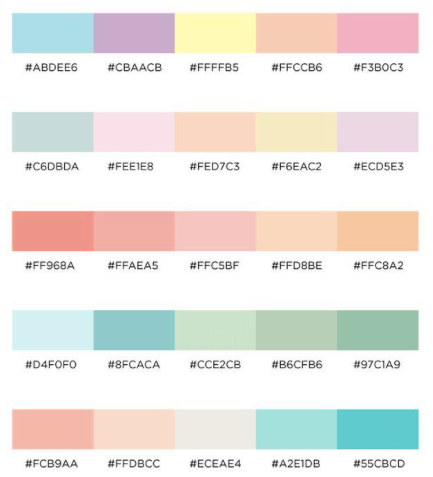 This 20-swatch palette offers all of your favorite primary colors in every pastel shade you could ever want. Perfect for bakeries and nail portraits.
Free Procreate Metallic & Gold Color Palettes
Below is a list of five of my favorite retro color palettes.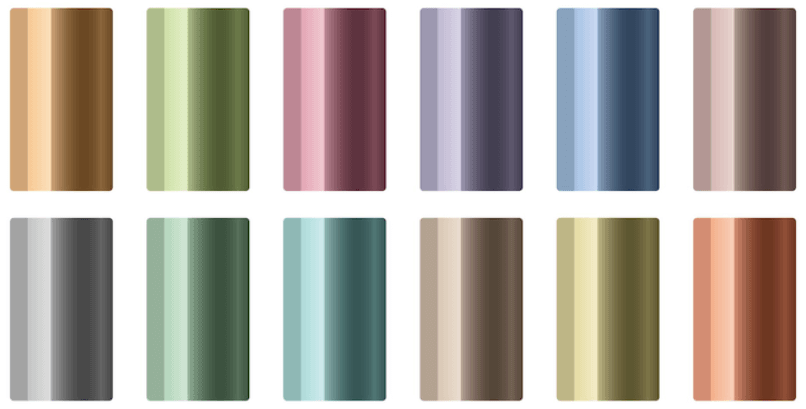 This palette offers metallic shades for all of the primary colors in case you're not just working with ambers and silvers.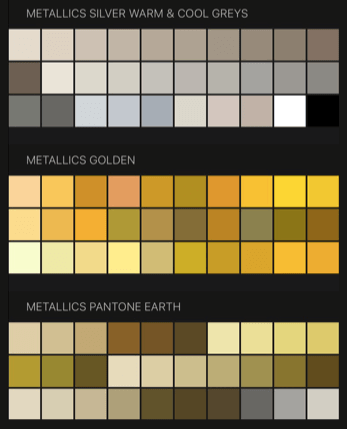 These three different metallic pastels are part of a giant set of color palettes offered by this artist for free. Among the many options like manga and nature palettes, you will find Metallic Pantones, Golden and Silver, and Cool Grays.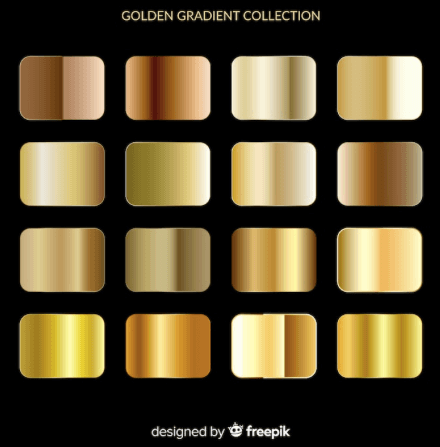 This is a vector palette but once you can import it as a regular palette into your Procreate app and have access to these 16 ultra-realist style golden hues.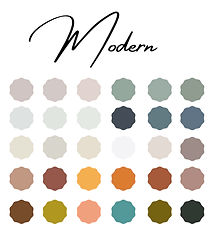 This free palette offers a mix of options but in the top left-hand corner, you will find a big selection of silver metallic swatches.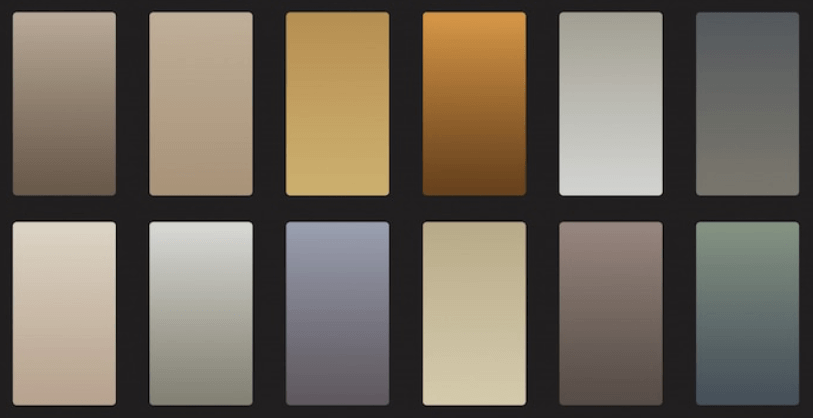 This palette is perfect if you're working specifically with silver metallics and offers gradients in each of its swatches.
Free Procreate Nature Palettes
Here I have compiled a list of my favorite nature palettes including earth tone, floral style, animals, plants, and some themed ones too.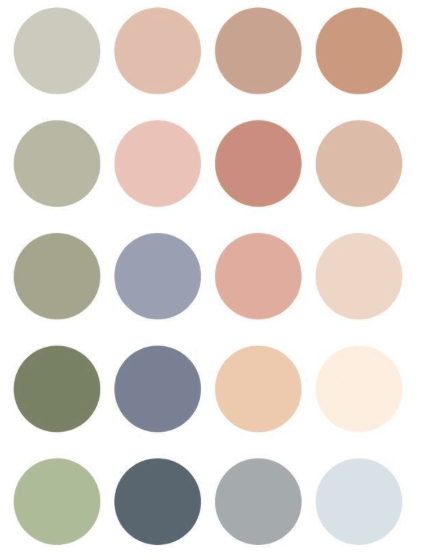 This palette has all of the relaxing and earthy tones you need to create a peaceful work-from-home scene or plant collage.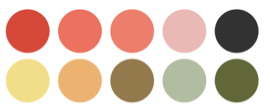 This small palette features a deeper red hue swatch to add to the previous palette combined with a muddy green series.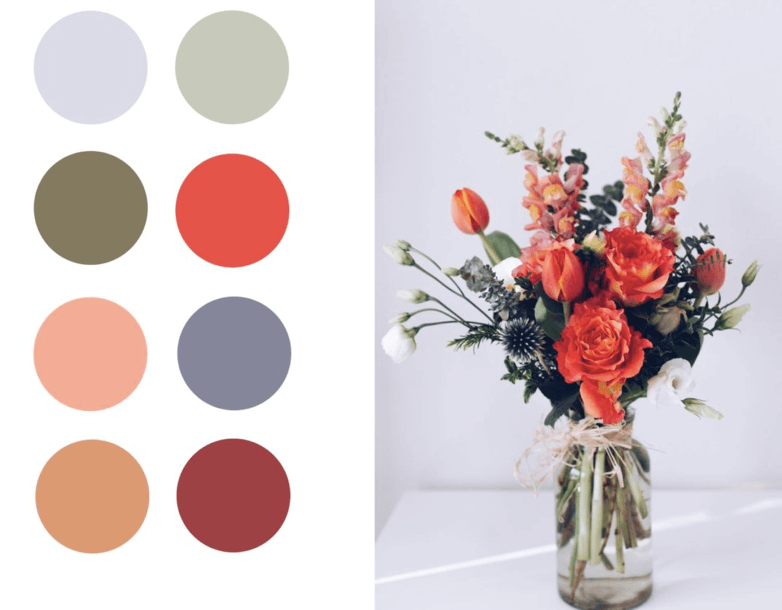 This simple palette is based on the source image shown attached to it and captures all the shades you need to create a similar style painting.
Sunflowers are one of the hardest things to draw on Procreate because it's so hard to grasp the right shade of yellow without it looking like a cartoon-style flower. This palette will save you time searching for that perfect, realistic shade.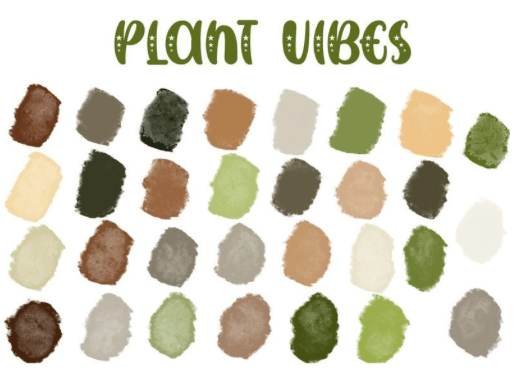 This pastel-ish palette has every shade you need for all plant drawings from the soil to glimpses of light reflecting off each petal.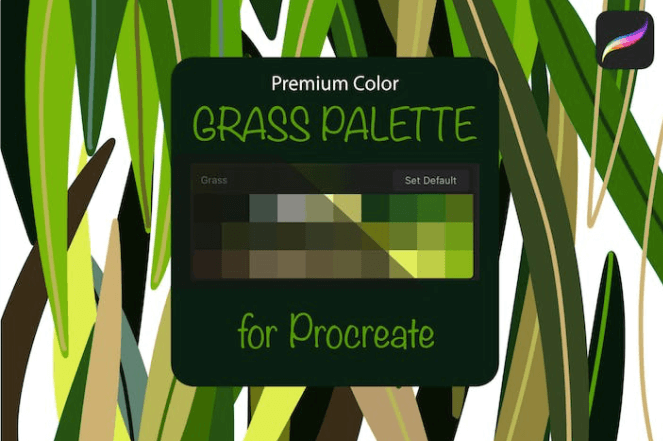 For all your forestry-focused or green fields style backgrounds, this palette has every shade you will need for blades of grass or mud.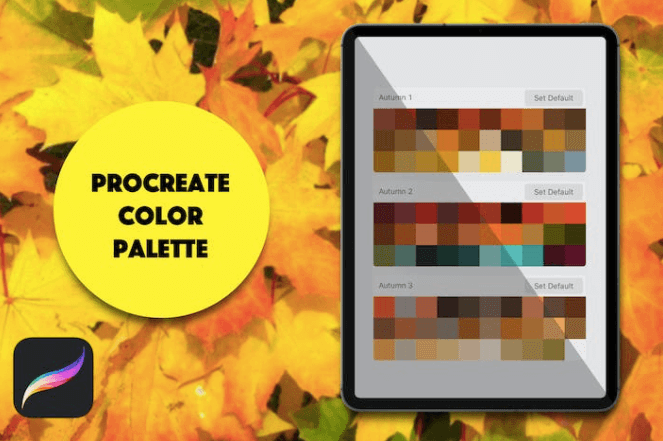 You will have every color you need when drawing a leafy field or brisk fall Halloween evening drawing.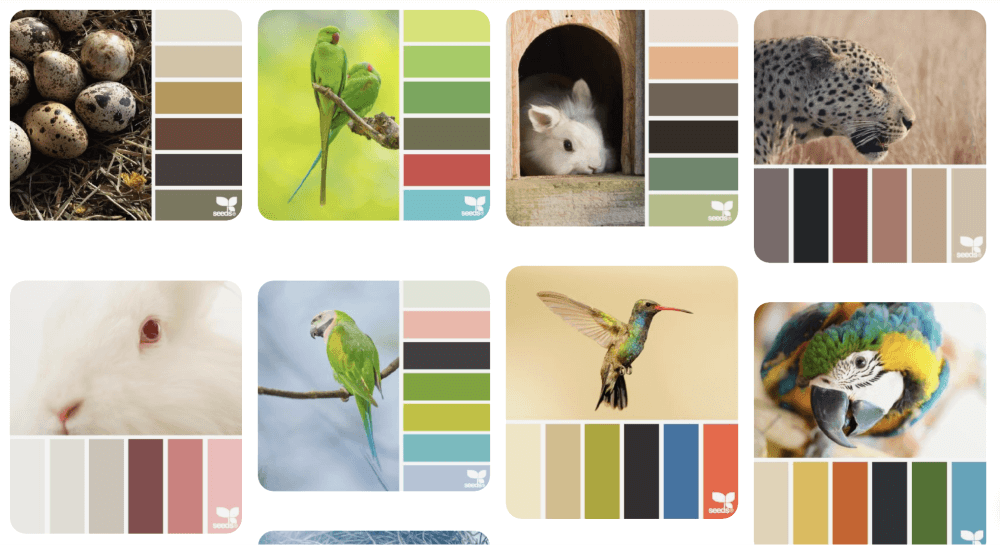 This palette comprises a range of different colors that will keep you covered for all those furry friends you want to include in your artwork.
Free Procreate Everyday Color Palettes
Here I have selected some of my everyday, go-to palettes that come in handy for everyday drawings.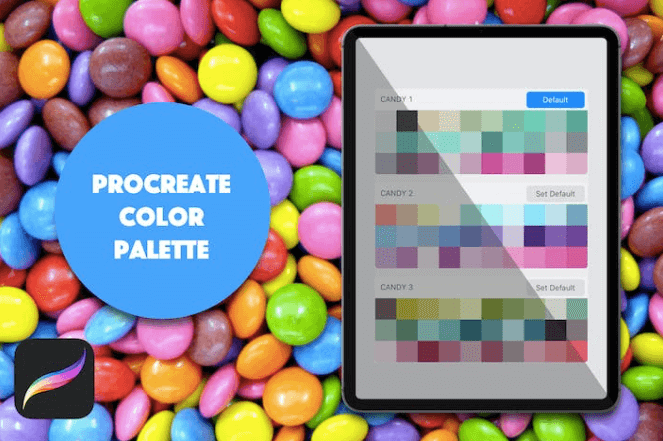 This palette offers over 250 colors that can be used for all eye-catching and colorful candy or county fair-themed projects. This also covers all of the primary colors which can be used in almost all of my projects.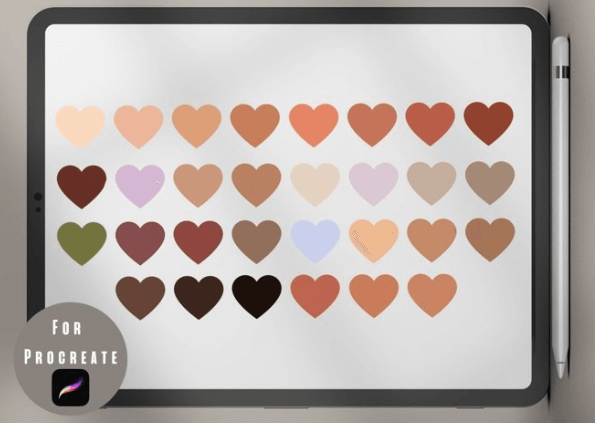 This is one of my favorite skin tone palettes for everyday portraits because it incorporates some light pastels which I can use for make-up like eyeshadow, lipstick, and blusher.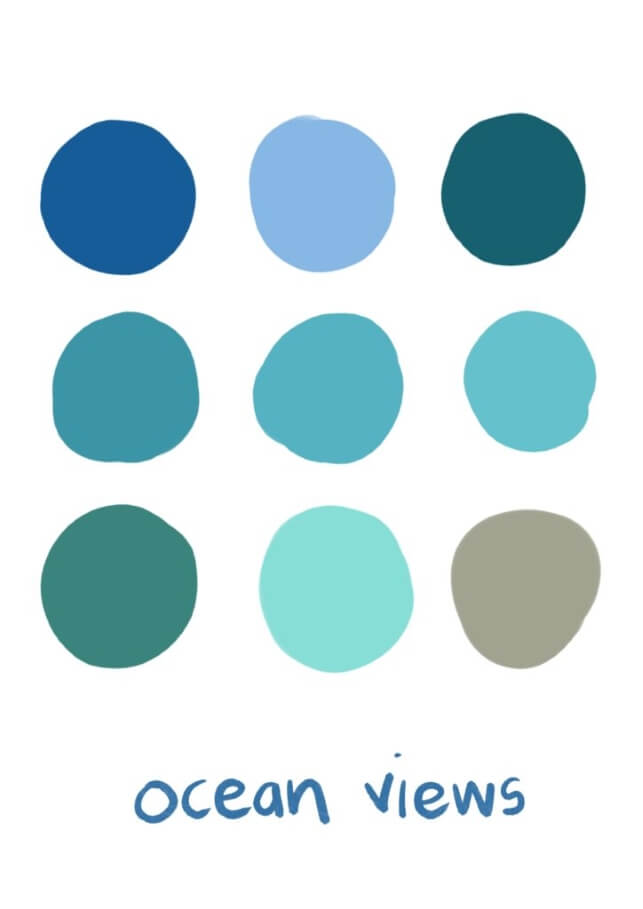 I like using this palette because it's a great base to have for all of my water, ocean and sky scenes.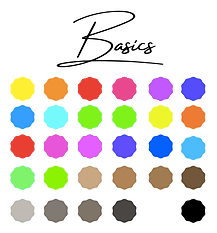 This palette includes neon brights and black and white, these colors are something you use more than you think and it can be hard to find the ones you want so that's where this selection comes in handy.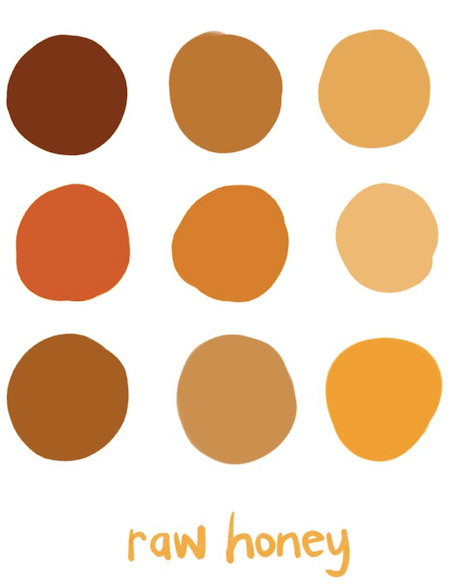 This palette is perfect for all my golden hour sunshine hues. It's always hard to find the right shade for a glowing effect so this palette is what you need.
How to Use Color Palettes in Procreate
Okay, now you've searched the internet far and wide for the perfect collection of colors for your project and you're ready to start using it. Here, I will show you the next steps to importing your new color palette into the Procreate app so you can get going.
First, you need to open your Palettes menu by tapping on the Color Disc in the top right-hand corner of your canvas. At the bottom of the drop-down menu, scroll to the right and tap on the six square boxes that are labeled Palettes.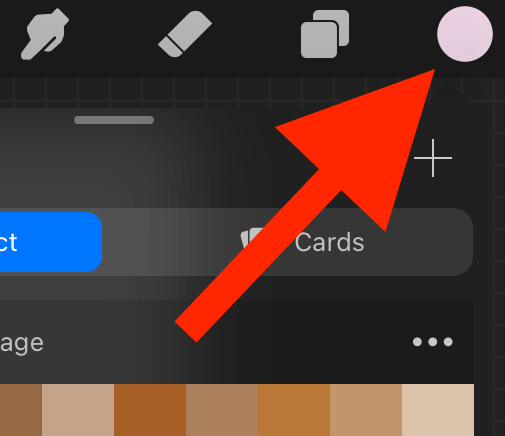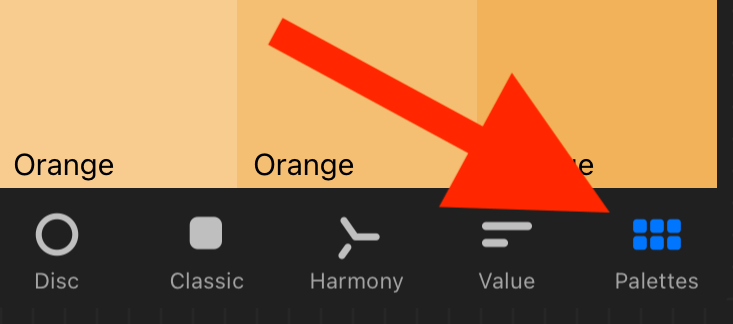 How to Import Your Color Palette – File
If your color palette is downloaded as a file, you can use this method to import your palette. Remember to uncompress your files first if they are downloaded as zip files.
Step 1: Tap on the + symbol in the top right-hand corner of your Palettes menu. Then tap on New from file.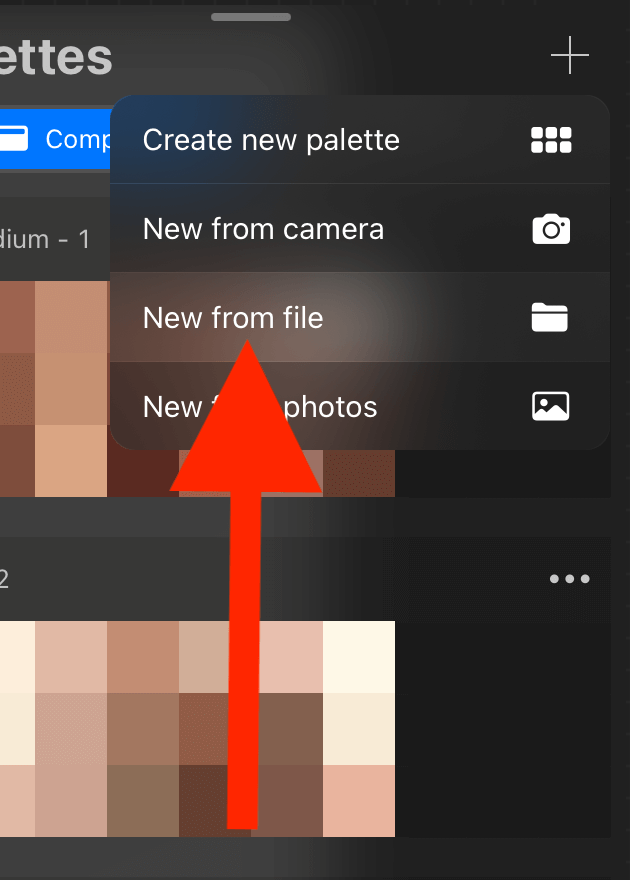 Step 2: In your Downloads folder, open up the file that contains your unzipped color palette files. You will have to import each individual file separately.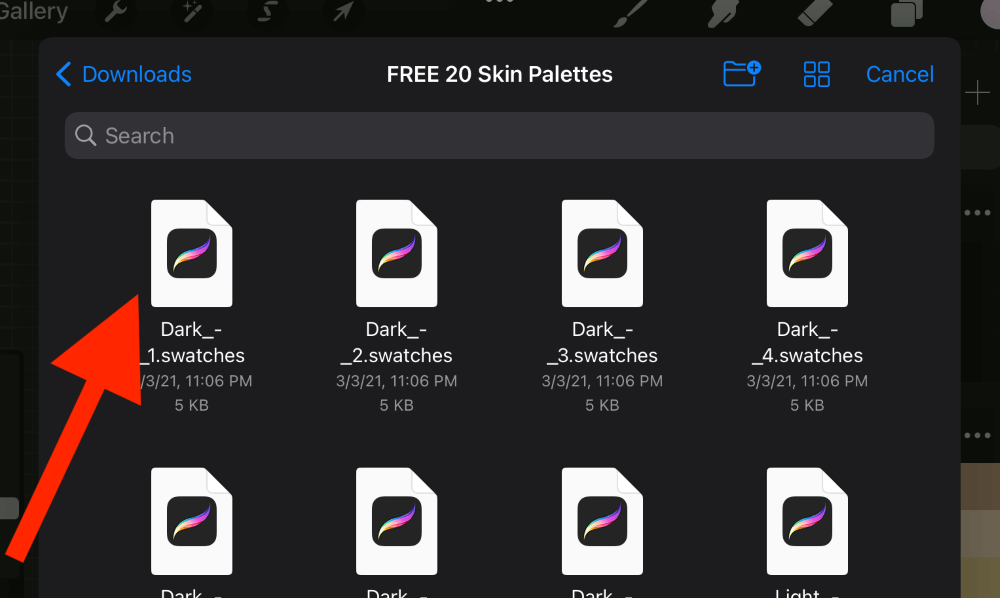 Step 3: After you have imported each individual file, they will appear in the Compact section of your Palettes menu.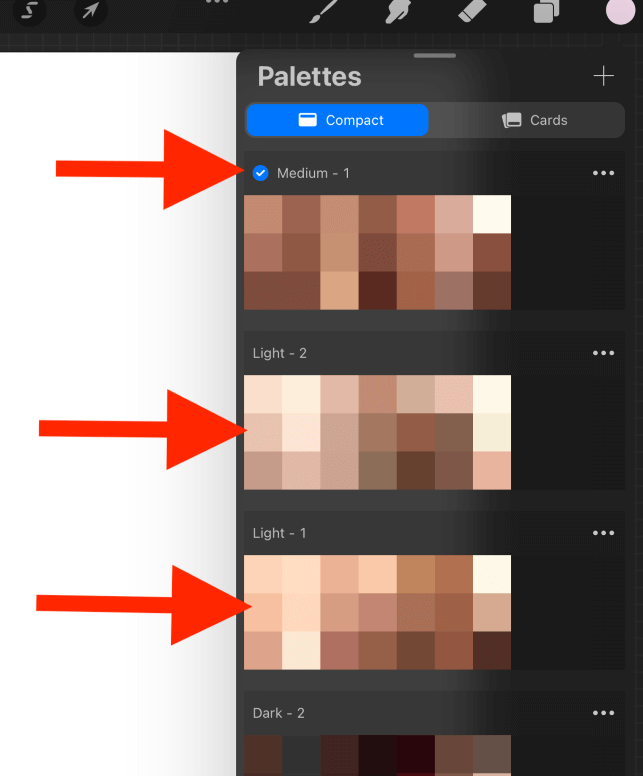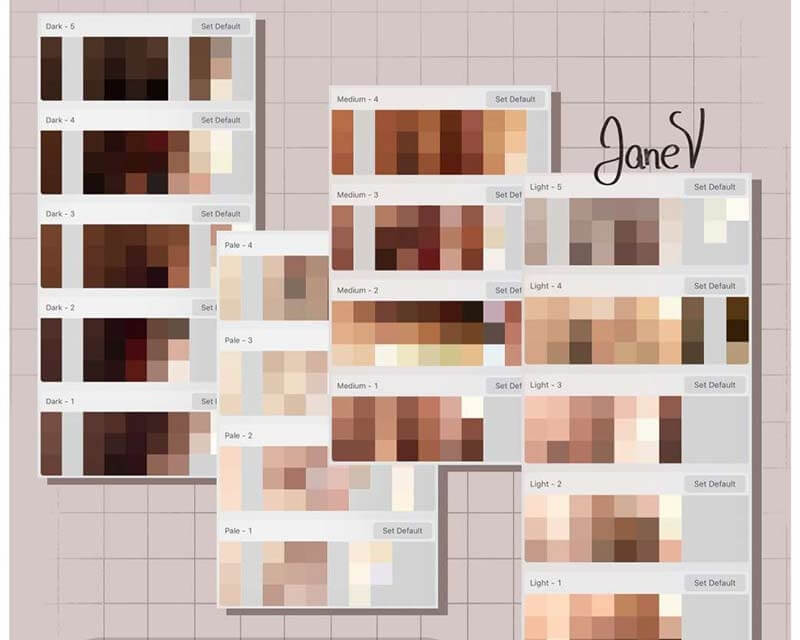 How to Import Your Color Palette – Image
If your color palette is downloaded as an image or a photo, you can use this method to import your palette.
Step 1: Tap on the + symbol in the top right-hand corner of your Palettes menu. Then tap on New from photos.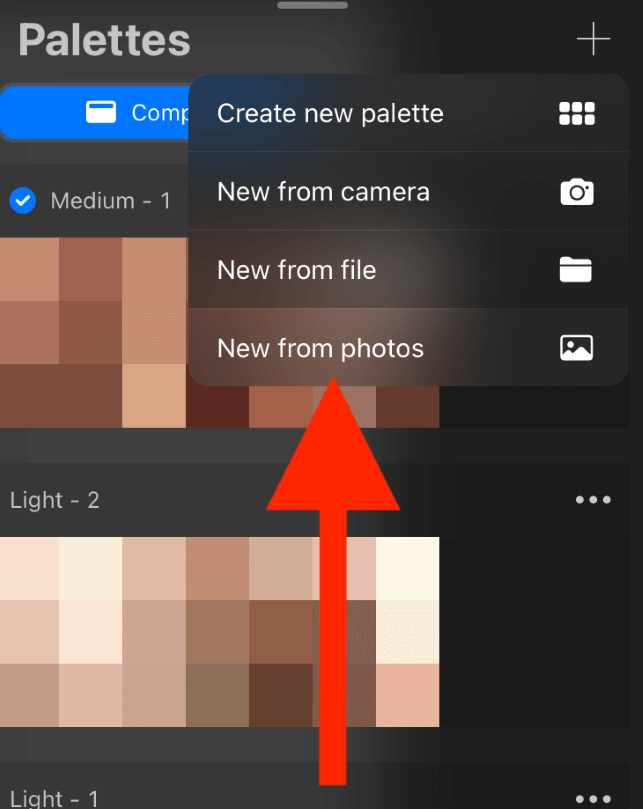 Step 2: Choose an image that contains your new color palette. It will automatically load each color displayed in the image as a different shade within your palette.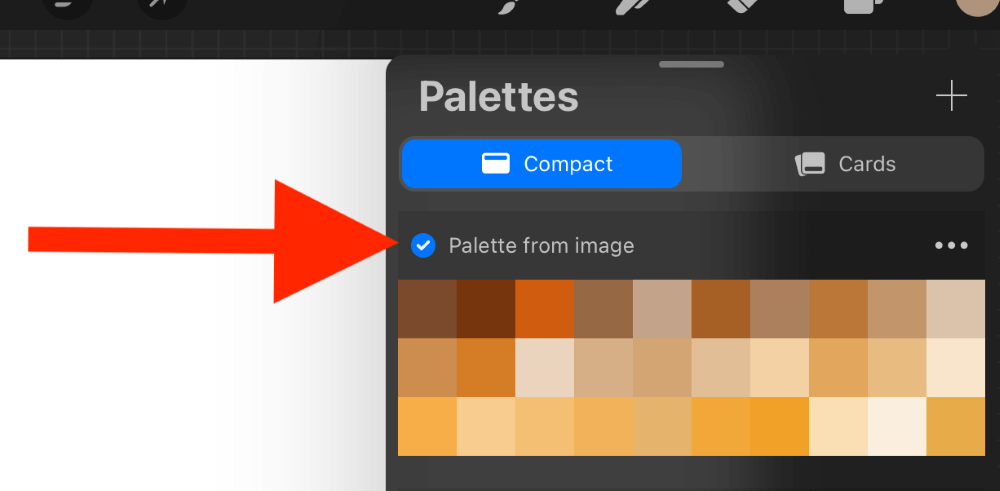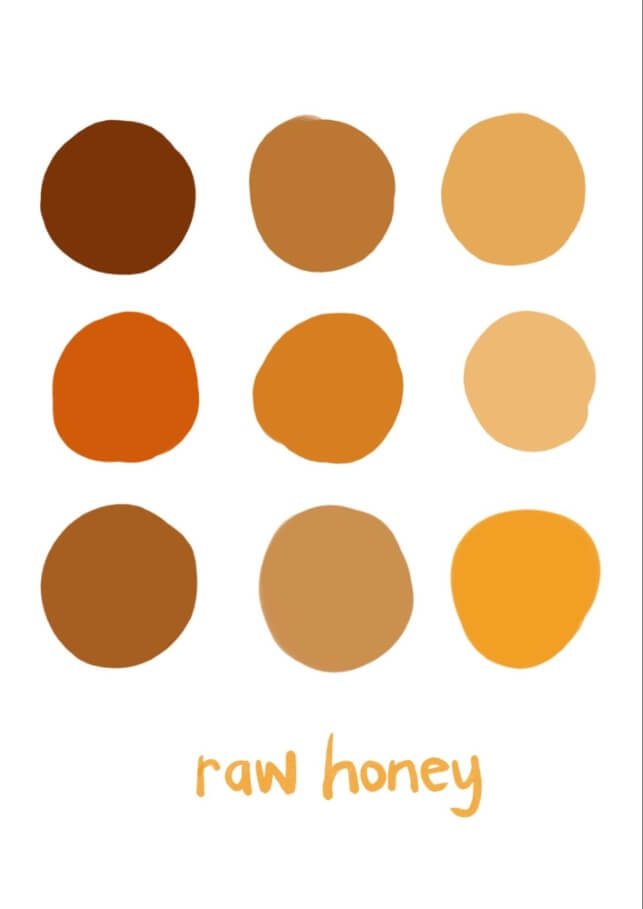 Compact V Cards View
In the Palettes menu of your Colors tool, you will have two main viewing options.
Use the Compact option when you are searching for a palette. This will show you a drop-down list of every palette that you have saved in Procreate.

Once you have found the palette you want to use, switch your view to Cards. This will isolate the palette you chose and display the colors in large and labeled icons.

Conclusion
This article covers a great selection of free color palettes but if you're willing to spend some money (anywhere from $2-$10 a palette) it will really open up your options and you will be able to find the exact selection of colors that you're looking for. And it supports other artists.
Once you get into the world of color palettes, you're never going to want to leave. It's addicting to see the array of incredible colors and how they react to each other. If you're like me, a legitimate color theory nerd, then this process will be overwhelming and enjoyable.
What's your go-to color palette for everyday use? Leave your answers in the comments section below.