To download a Canva presentation as a Microsoft PowerPoint presentation, all you have to do is go to the Share button and scroll to find the PowerPoint button and click download. Note that some Canva elements may not transfer seamlessly to other platforms.
As more and more platforms and software become available, it can be challenging to figure out which ones to use. If you find yourself comfortable with software that you have been using for years but also want to add a bit more graphic design to your projects, look no further!
My name is Kerry, and I am here to share tips on how to integrate the two together using accessible methods!
In this post, I'll explain the steps to download any presentation that is designed on Canva to be used as a PowerPoint presentation. This is a feature that is useful if you are more comfortable presenting using PowerPoint or want to be able to further edit it in that software.
Are you ready to get started and learn how to download your presentations to be used in Microsoft Power? Wonderful – let's go!
Key Takeaways
You can design professional presentations on the Canva platform by either creating a project from scratch or by using a premade presentation template that is found in the library.
While you can present your work on Canva itself, if you want to download the presentation to use in Microsoft PowerPoint, you can do that by clicking on the Share button and choosing that option with download.
Some elements in Canva may not transfer seamlessly to Microsoft PowerPoint if it is not supported by the software.
Why Use PowerPoint and Canva Together
While Canva has an amazing number of options to customize designs and presentations, some people are just more comfortable using Microsoft PowerPoint when presenting to a group. (This is totally fine and allows for additional modes and features that help when presenting!)
Luckily, there is an option on Canva to download your project specifically to Microsoft PowerPoint from the platform. Better yet, it's very simple to do!
How to Create and Download a Presentation to PowerPoint
If you are looking to learn how to download your presentation to Microsoft PowerPoint, look no further!
Follow these steps to learn how to create and download your Canva presentation to PowerPoint:
Step 1: Open up a preexisting or new canvas project to work on and choose the Presentation template. You can either start from a blank canvas or use one of the premade templates and edit the information that you need.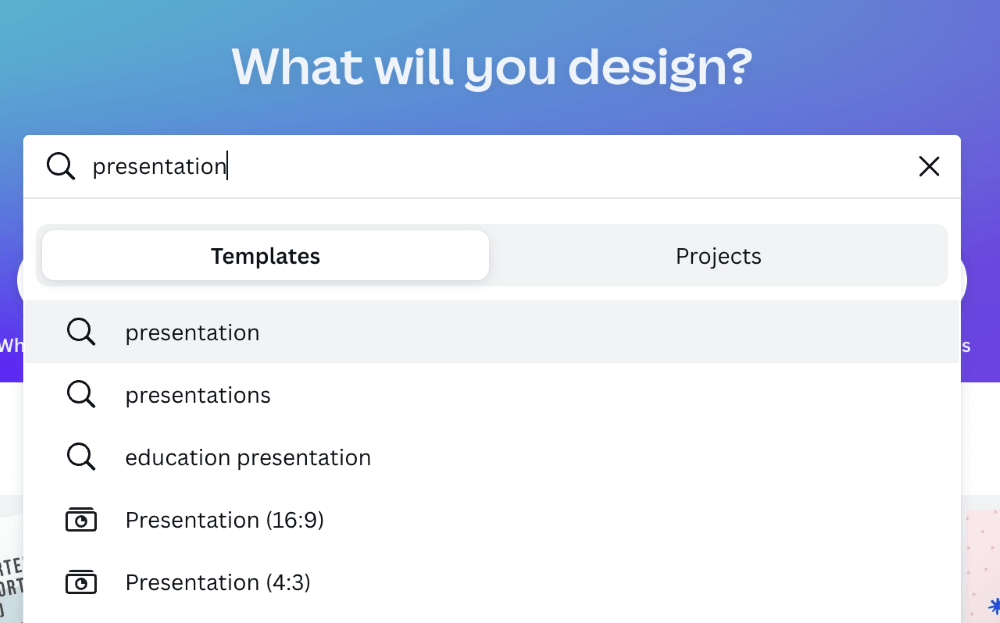 Step 2: Add the information, graphics, and elements that you want to include in your presentation by using the toolbar that is located on the left side of the screen. This is a hub that will serve as the main place to search for elements, add text boxes, and include uploads, plus more!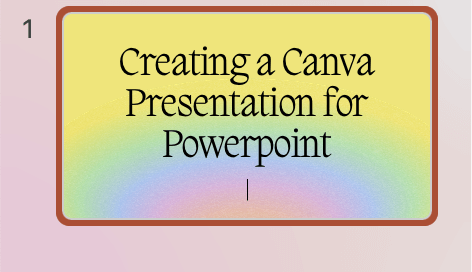 Step 3: You can add additional pages to your project by clicking on the + sign at the bottom of the canvas.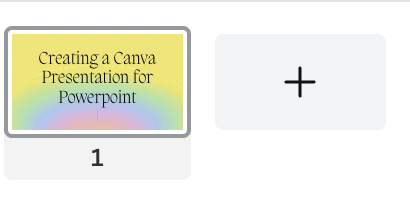 You also have the ability to add in all of the pages from the template through the templates tab or choose specific designs within that template to include.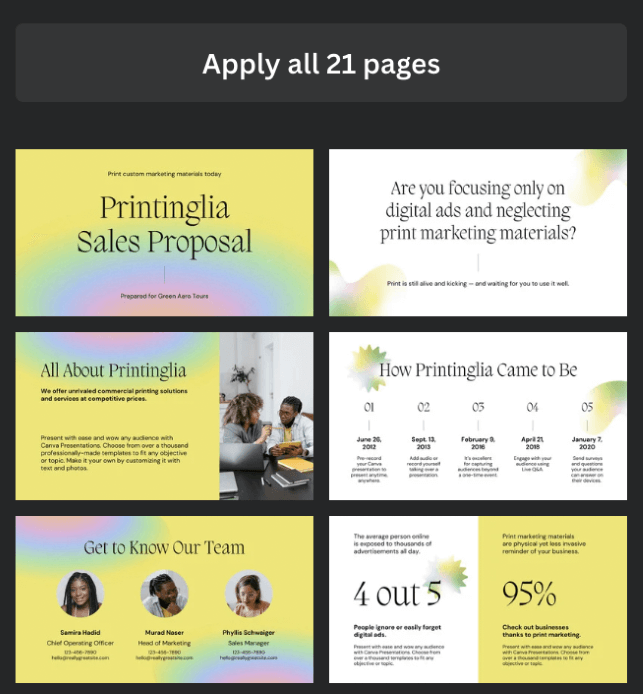 Step 4: Then, navigate to the top right corner of the platform and click on the Share button.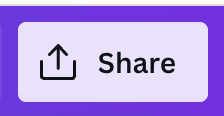 At the bottom of the menu, you will see an option for more choices that is represented by three dots. Click on it and scroll down to where you see options for downloading your file.
Step 5: Click on the option that is labeled Microsoft PowerPoint and you'll be given the option to select which pages of your presentation you would like to download. You can choose individual slides or the whole presentation (all pages).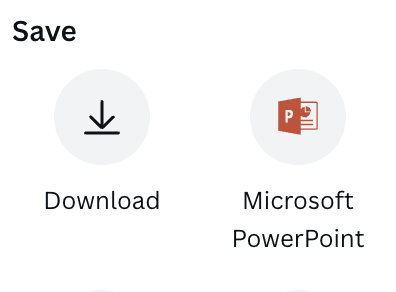 Step 6: Next, an additional message will pop up to ensure that this is the action that you want to take. Hit the download button and your Canva design will be saved as a .pptx file and open straight in the PowerPoint program!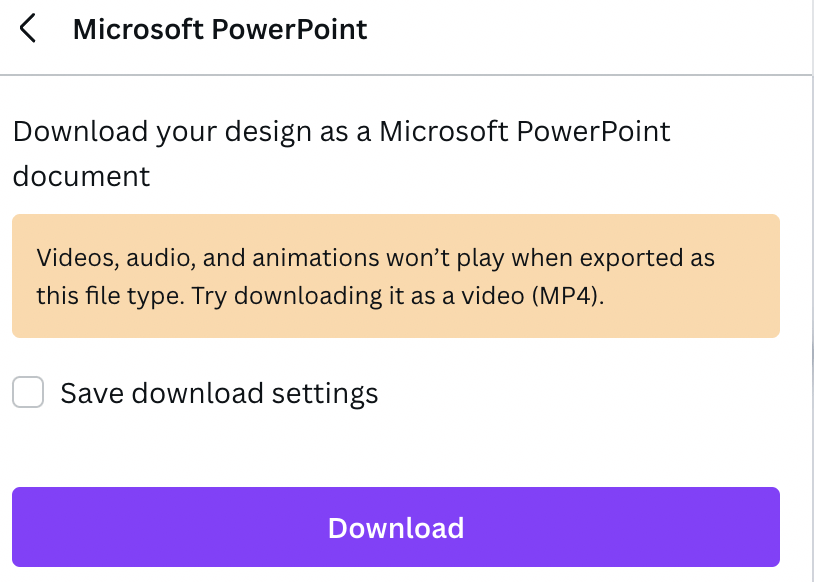 Note that when you open up your presentation in PowerPoint, the work may look a bit different as the Microsoft software may not support certain elements or fonts.
If you used a font from Canva that you don't already have downloaded on your device, this may be an issue that you encounter. No worries though! You can either replace it with a font that you already have in PowerPoint or download that font from the internet.
Final Thoughts
It is easy to convert a presentation that you make on Canva to a PowerPoint presentation, so you might as well take advantage of those extra design elements from the Canva library!
Do you have a preference as to which platform you create and present project presentations on? If you have any tips or tricks for building presentations and converting them to PowerPoint presentations, let us know! Share your thoughts and ideas in the comment section down below!