Every computer needs a backup. When disaster strikes, you can't afford to lose your valuable documents, photos, and media files. The best strategies include offsite backup—one reason I recommended CrashPlan cloud backup for so many years.
But sometimes even your backup plan needs a backup, as users of CrashPlan Home have discovered in the last few months. Now they need an alternative, and in this article, we'll explain what happened, and what they should do about it.
What Happened to CrashPlan Exactly?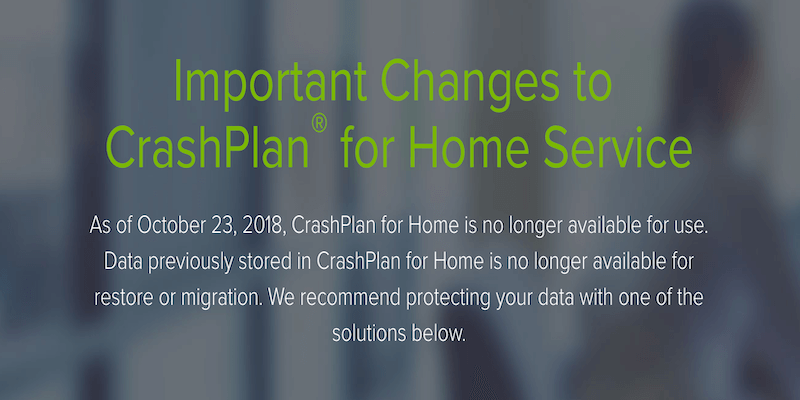 CrashPlan Shut Down Its Consumer Backup Service
In late 2018, the free version of CrashPlan for Home was discontinued. Permanently. If you used the service, that won't come as a surprise—they gave plenty of notice and reminders, starting more than a year in advance.
The company honored all subscriptions until their end date and even gave an extra 60 days for users to find another cloud service. Anyone with a subscription running out after the deadline was automatically switched to a business account until the end of their plan.
Most likely, your plan ran out in the last few months, and if you haven't already worked out what to do next, the time is now!
Is CrashPlan Going Out of Business?
No, CrashPlan will continue servicing their corporate clients. It's just the home users who are missing out.
The company felt that the online backup needs of home users and businesses were diverging, and they couldn't do a good job of servicing both. So they decided to focus their efforts on enterprise and small business customers.
A business plan costs a flat rate of $10 per month per computer (Windows, Mac, or Linux), and offers unlimited storage. That's $120 a year multiplied by the number of computers you need to back up.
Should I Just Switch to a Business Account?
That's certainly an option. If $10 a month sounds affordable and you're happy with the company, you're free to do that. But we feel that most home office users would be better served by an alternative.
CrashPlan Alternatives for Home Users
Here are some alternatives worth considering.
1. Backblaze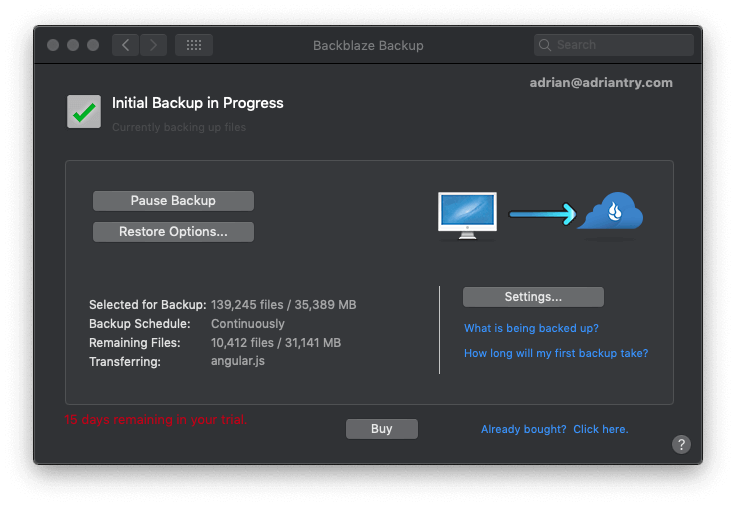 Backblaze Unlimited Backup costs just $50/year for unlimited storage when backing up a single computer. Not only is it the cheapest option for backing up a single computer, it's also the easiest to use. Initial setup is quick, and the app intelligently makes most decisions for you. Backups happen continually and automatically—it's "set and forget".
You can read more from our in-depth Backblaze review.
2. IDrive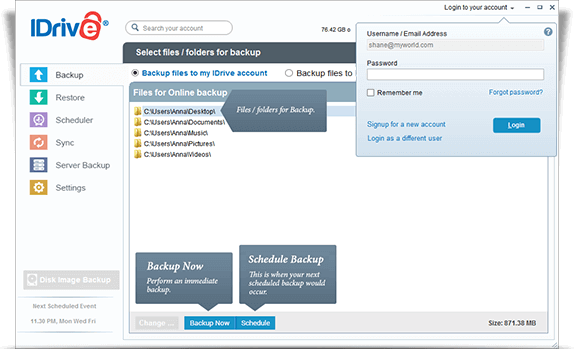 IDrive costs $52.12/year to back up an unlimited number of devices, including Mac, PC, iOS, and Android. 2TB of storage are included. The app has more configuration options than Backblaze, so requires a little more initial setup time. Like Backblaze, backups are continual and automatic. If you need more storage, a 5TB plan is available for $74.62/year.
You can read our full IDrive review here.
3. SpiderOak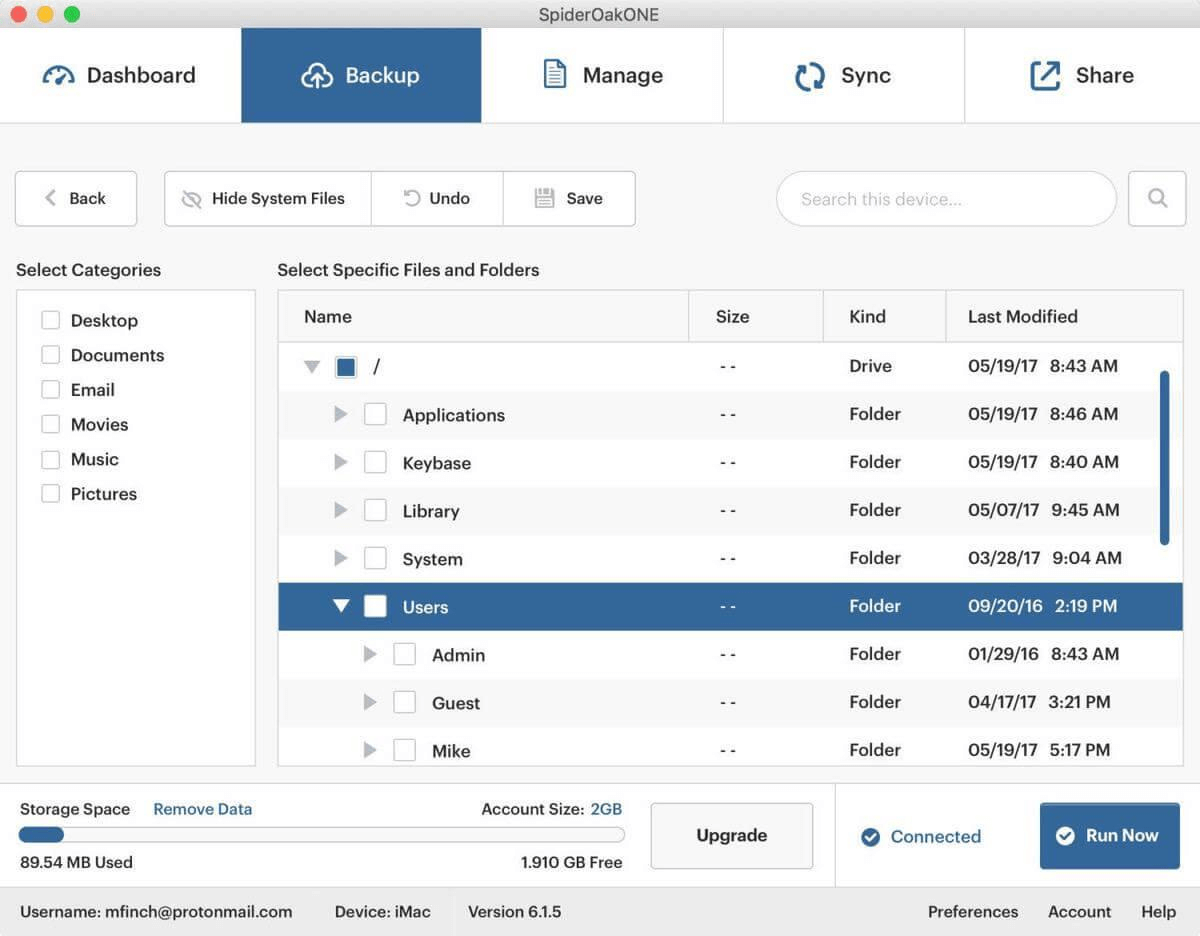 SpiderOak One Backup costs $129/year to back up unlimited devices. 2TB of storage are included. While that may look more expensive than CrashPlan, remember that multiple computers are included. It also offers end-to-end encryption even when restoring your data, so offers excellent security. If you need more storage, a 5TB plan is available for $320/year.
4. Carbonite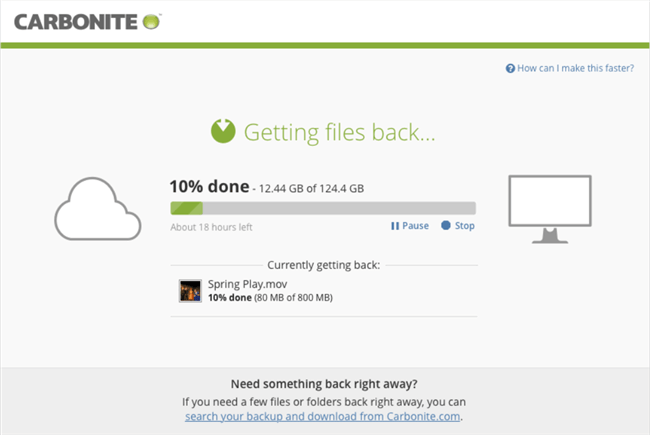 Carbonite Safe Basic costs $71.99/year for unlimited storage when backing up a single computer. The software is more configurable than Backblaze, but less than iDrive. Recommended for PC, but the Mac version has significant limitations.
5. LiveDrive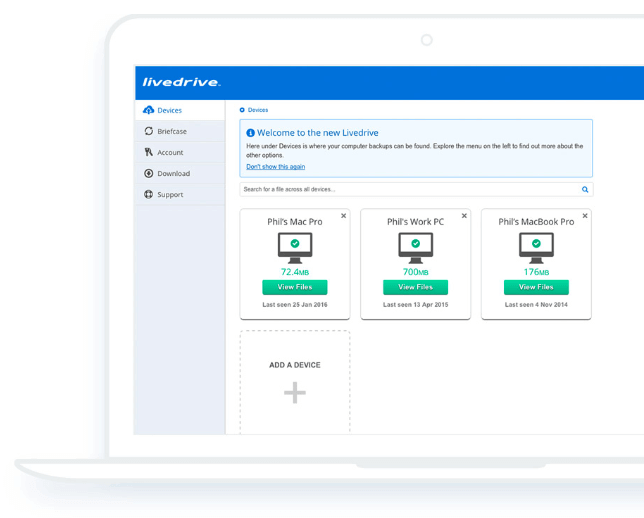 LiveDrive Personal Backup costs around $78/year (5GBP/month) for unlimited storage when backing up a single computer. Unfortunately, scheduled and continuous backups are not offered.
6. Acronis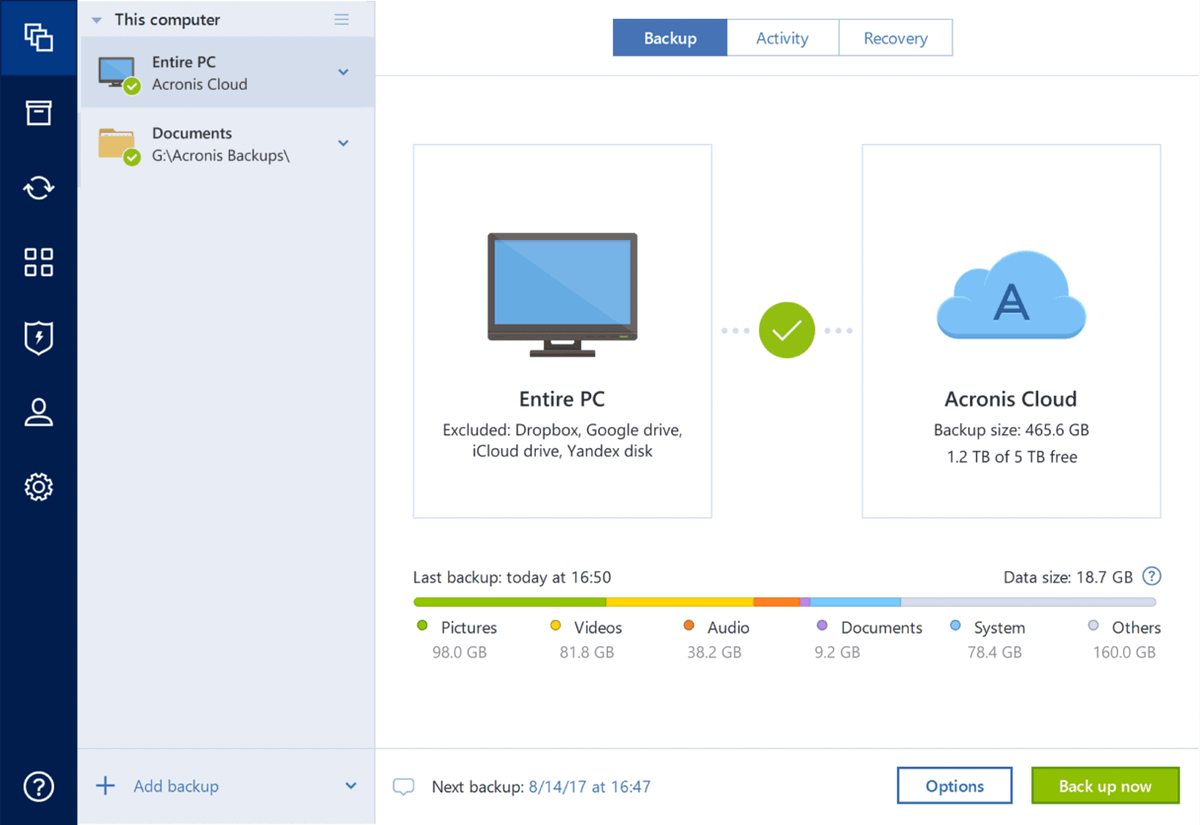 Acronis True Image costs $99.99/year to back up an unlimited number of computers. 1TB of storage is included. Like SpiderOak, it offers true end-to-end encryption. It's also able to sync your data between computers and perform local disk image backups. If you need more storage, a 5TB plan is available for $159.96/year.
Read our full review of Acronis True Image here.
7. OpenDrive


OpenDrive Personal Unlimited costs $99/year for unlimited storage for a single user. It's an all-in-one storage solution, offering file sharing and collaboration, notes, and tasks, and supports Mac, Windows, iOS, and Android. However, it lacks the ease of use and continuous backup of some of the other competitors.
So What Should I Do?
If you're happy with the quality and ease of use of CrashPlan's home backup service, you might consider upgrading to a business account. After all, you're familiar with the software and are already set up. But at $120/year per computer, that's certainly more than you were paying, and more than the competition charge too.
We recommend that you switch to an alternative. That will mean backing up your data from scratch, but you'll be supporting a company focused on the needs of home office users, and you'll save money in the process. We recommend Backblaze if you only back up a single computer, or iDrive if you have more than one device.
Want more information before you make your decision? Check out our detailed roundup of the best online/cloud backup services.