Anytime you install an application on your Mac, files are left over in your system's cache. These files can build up and take up essential storage space. So how can you clear your application cache on Mac and recover this space?
My name is Tyler, and I am a computer technician with over 10 years of experience. I've seen and repaired countless issues on Mac computers. My favorite part of this job is teaching Mac owners how to solve their computer problems and make the most out of their Macs.
In this post, I'll explain what application cache is and why you should clear it on Mac. We'll discuss a few different methods for clearing your cache from simple to advanced.
Let's get started!
Key Takeaways
Application Cache is made up of leftover or unnecessary files from your applications.
Too many files in your application cache can slow down your Mac and cause problems.
If you don't clear your cache periodically, you will lose more precious storage space.
If you are new to Mac or want to save time, you can use CleanMyMac X to quickly clear your application cache and other junk files (see Method 1).
For advanced users, you can also manually delete your cache files (see Method 2).
What is Application Cache and Why Should I Clean It?
Each application on your Mac uses some of your precious storage space. Besides the binary files living in the Applications folder, there are numerous other files associated with every installed application. This is known as the Application Cache.
There are two main types of application cache: User Cache and System Cache. The user cache contains all of the temporary files from the applications you have installed. While the system cache contains temporary files from the system itself.
Both types of cache can use up valuable space on your Mac, even if you don't use them. Over time, your system will build up many excess files whether you know it or not, from web browsing, streaming music and movies, and even editing pictures.
Clearing up your cache can help your Mac in a variety of ways. If you experience problems with a specific application, clearing the cache may fix it.
Conversely, if you want to completely remove an application or just reclaim some of your storage space, clearing your cache is a great idea.
So how can you clear your cache? Let's go over the two best methods.
Method 1: Use an App to Clear Application Cache
The easiest way to clear your application cache is to use an app. There are a few popular Mac apps that will do the heavy lifting for you. CleanMyMac X is the best one for quickly and easily clearing your cache.
Simply download and install the program, and use the System Junk module to review your cache files.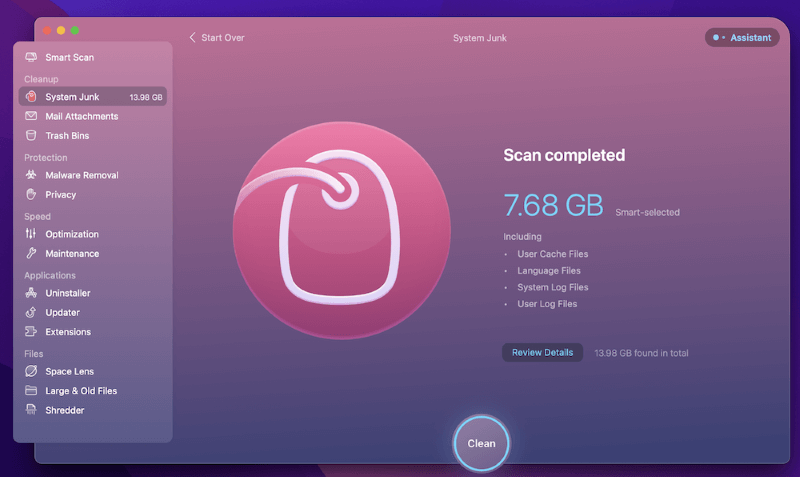 To clear your cache, simply click Clean and CleanMyMac X will do the rest. Besides the application cache, CleanMyMac X also gives you extensive options for clearing other unwanted files from your Mac.
Note that CleanMyMac is not freeware, though there is a free trial version that allows you to remove up to 500 MB of system junk. Learn more from our detailed review here.
Method 2: Clear Application Cache Manually
For more advanced users, you can also clear your application cache manually. Although it is a bit more work, it is still a fairly straightforward process to clear up your cache.
Depending on your specific application, the cache files may be located in different places. The two most common directories for locating your cache are:
/Library/Caches
/Library/Application Support
To view these files, follow these steps:
Step 1: In Finder, select Go. Then select Computer from the drop-down menu, like so: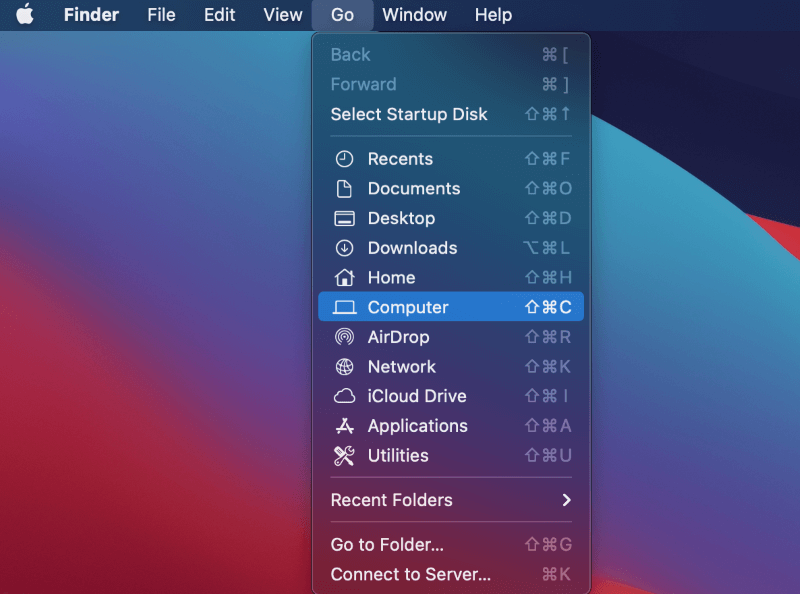 Step 2: From here, open your Boot Drive. Then open the Library folder.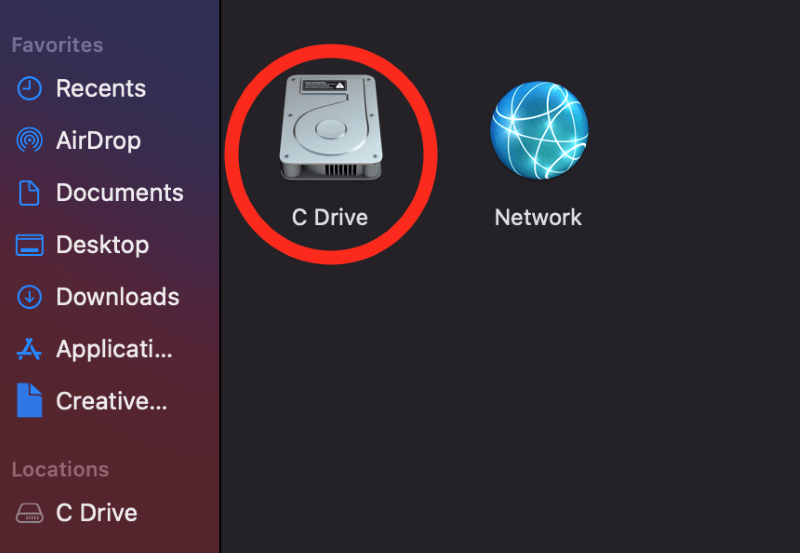 Step 3: You'll be greeted with a bunch of folders, but don't worry! We're only focused on the Application Support folder and the Caches folder.

Step 4: If you find any files here, you can simply drag them to the trash to remove them.
Voila! You have successfully cleared your application cache. Make sure to do this every now and then to ensure your Mac keeps running smoothly.
Final Thoughts
Application cache files can build up on your Mac whether you know it or not. Even just regular use can quickly fill up your cache. If you don't take care to clear your cache often enough, your Mac may run slower than normal.
To make sure your Mac keeps running smoothly and doesn't run low on space, you should periodically clear your cache. Hopefully, one of these methods does the job for you. Feel free to leave your questions in the comments section if you need any help.