Disk cloning perfectly copies every bit of information from your computer's hard drive to another disk. It replicates your computer's operating system, drivers, software, and data. It creates a bootable backup of your hard drive, an exact copy of the original.
Carbon Copy Cloner has a name that exactly describes what is achieved, and is one of the best cloning apps in existence. That is if you're on a Mac. We found it "Best Choice for Hard Drive Cloning" in our Best Backup Software for Mac review. What's the closest alternative for a Windows user?
Note: There is currently no Carbon Copy Cloner for Windows, and the maker Bombich Software doesn't plan to launch a Windows version. We reached out to Bombich on Twitter and here was their official reply:
No, we don't have any plans for making Windows software, we're 100% a Mac shop here.

— Bombich Software (@bombichsoftware) March 7, 2019
How Disk Cloning Software Can Help
The terms "disk cloning" and "disk imaging" are often used interchangeably, but technically, they're not the same thing. TechRadar explains:
Disk cloning is the process of creating an exact, uncompressed replica of your system's hard drive onto another drive. A related term that sometimes folks use interchangeably, but is not, is the process of disk imaging, which is to backup the hard drive to a compressed file. As hard drives fail more often than we want to admit, all computer users need to prepare for the worst and need disk cloning software.
Why is disk cloning software so useful?
What Can Disk Cloning Software Do For Me?
When you clone a drive, you're making a backup. Not just a normal backup, but one with some surprising benefits:
If your computer or hard drive dies, you can boot from your clone drive and keep working. It's the fastest way to get back on your feet after a disaster.
Cloning software will allow you to replicate your setup on a computer with the same or similar hardware. Schools and other organizations do this a lot.
If you purchase a new hard drive for your computer, a clone backup can put you back where you left off quickly and without fuss, without having to reinstall all your apps.
It can give your computer a fresh start. Create a clone backup just after you install Windows and your apps, and everything's running well, and keep it in a safe place. If in the future it breaks or bogs down, restoring it will make it run smoothly again.
A clone backup doesn't just contain your files, it also has the remnants of files that were lost or deleted. Data recovery software may be able to get back a valuable lost file from the clone.
Why Is Carbon Copy Cloner So Good?
When we reviewed the top Mac backup apps, we found Carbon Copy Cloner to be the "Best Choice for Hard Drive Cloning". We're not the only ones who are impressed. Even their competitor, EaseUS, give it respect:
Carbon Copy Cloner, which is simply called CCC, is a Mac only program. It's so far the most downloaded application for data backup and restore, hard drive copy and clone.
Why is it so good? It suits beginners and power users by providing two modes: simple and advanced. A "Cloning Coach" will alert you to any configuration concerns, and it contains a range of backup features that go well beyond cloning, providing just about everything you need for a complete solution.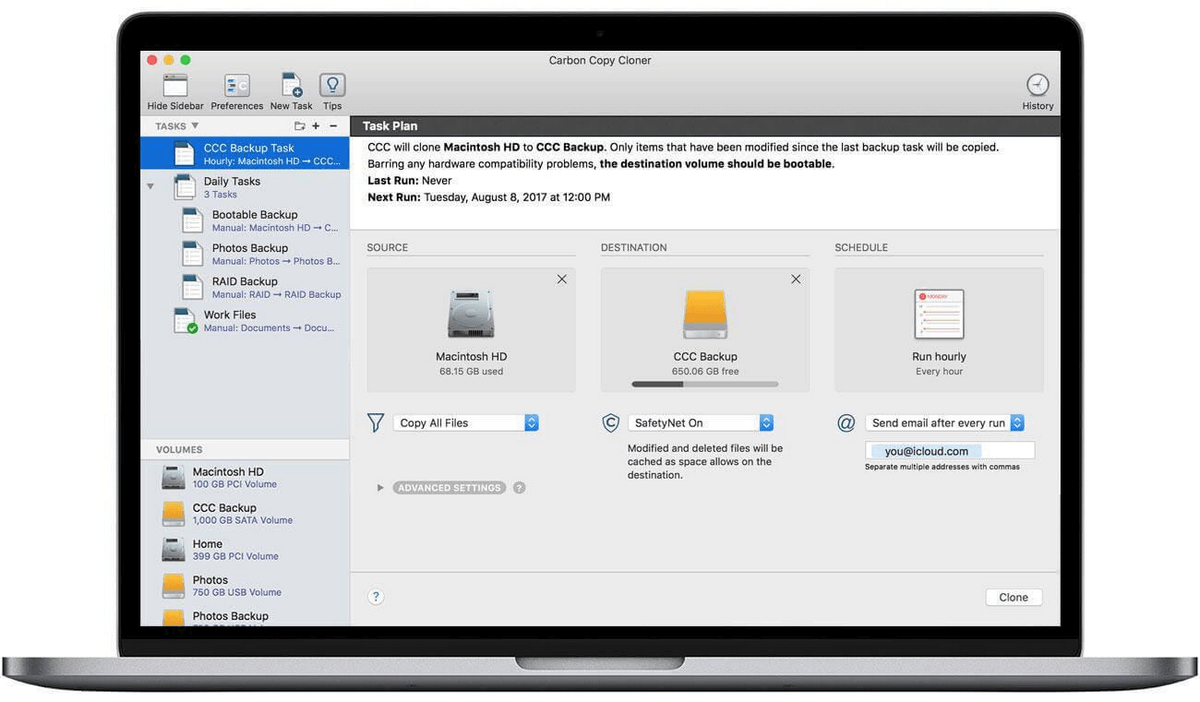 In short, Carbon Copy Cloner offers Mac users the easiest way to get up and running after a disaster. In the next section, we'll introduce you to seven good alternatives (plus a spare) for Windows.
7 Carbon Copy Cloner Alternatives for Windows Users
1. Acronis True Image
Acronis True Image costs $49.99 for a single computer, can back up your PC or Mac, and includes cloning and imaging. It's an all-around backup app that can handle local backups and cloud backups as well as cloning and was the winner of our Best Backup Software for Windows 10 review. We recommend it.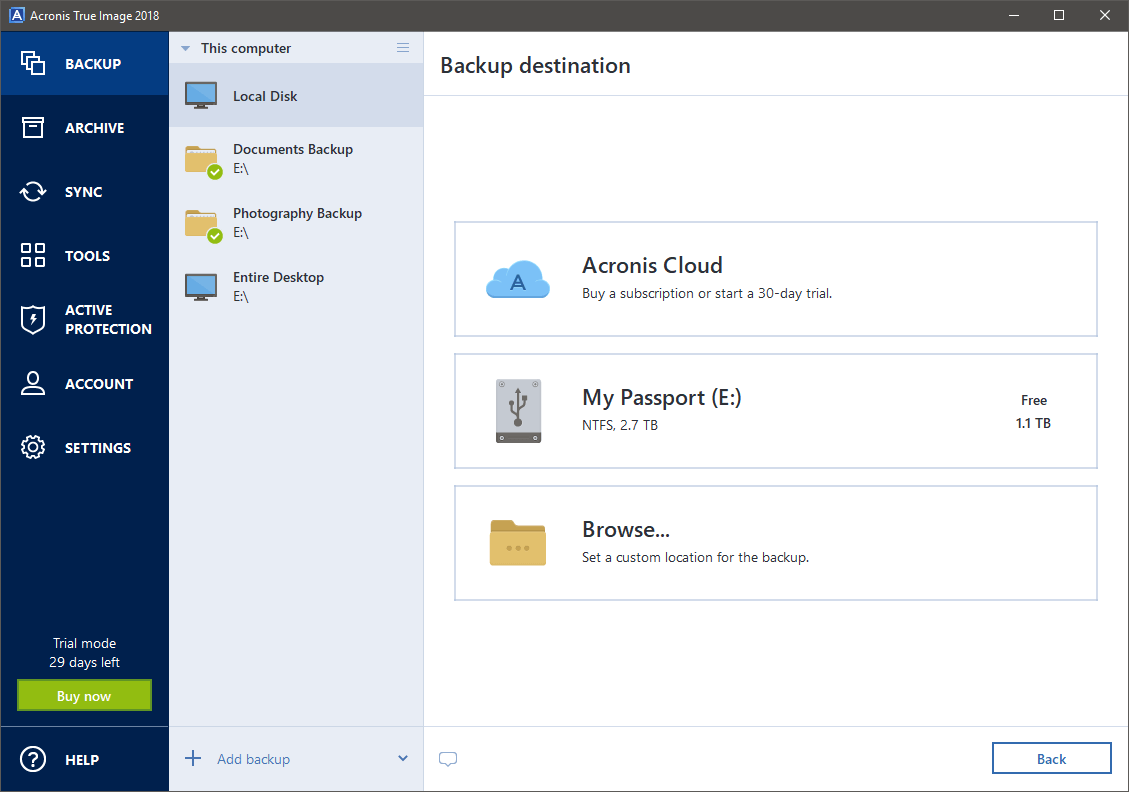 2. Paragon Drive Copy Professional
Paragon Drive Copy Professional is a specialized tool for creating clone drives and migrating your data. It's licensed for home use and costs $49.95.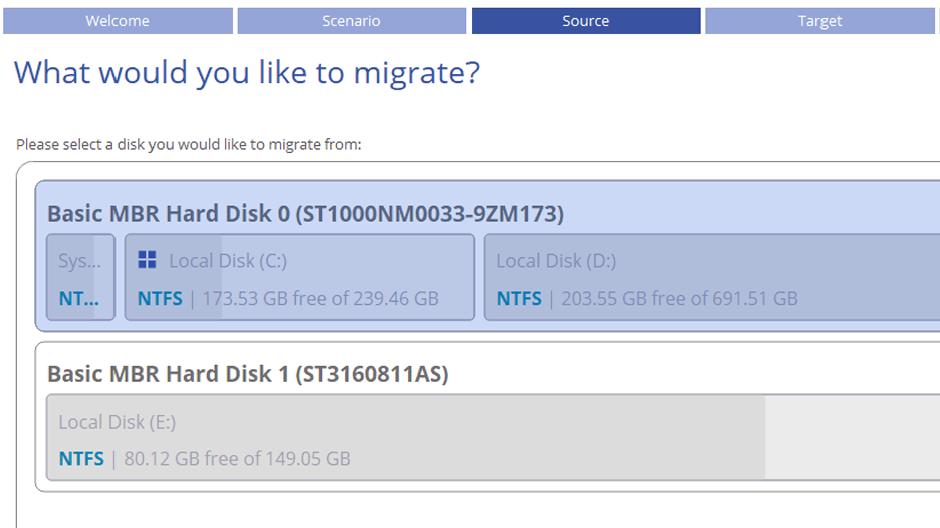 3. EaseUS Partition Master
EaseUS Partition Master 13.0 includes cloning of hard drives and partitions. It can also modify partitions with no data loss, and restore lost partitions. A free edition supports drives up to 8TB, and a Pro Edition is available for $39.95.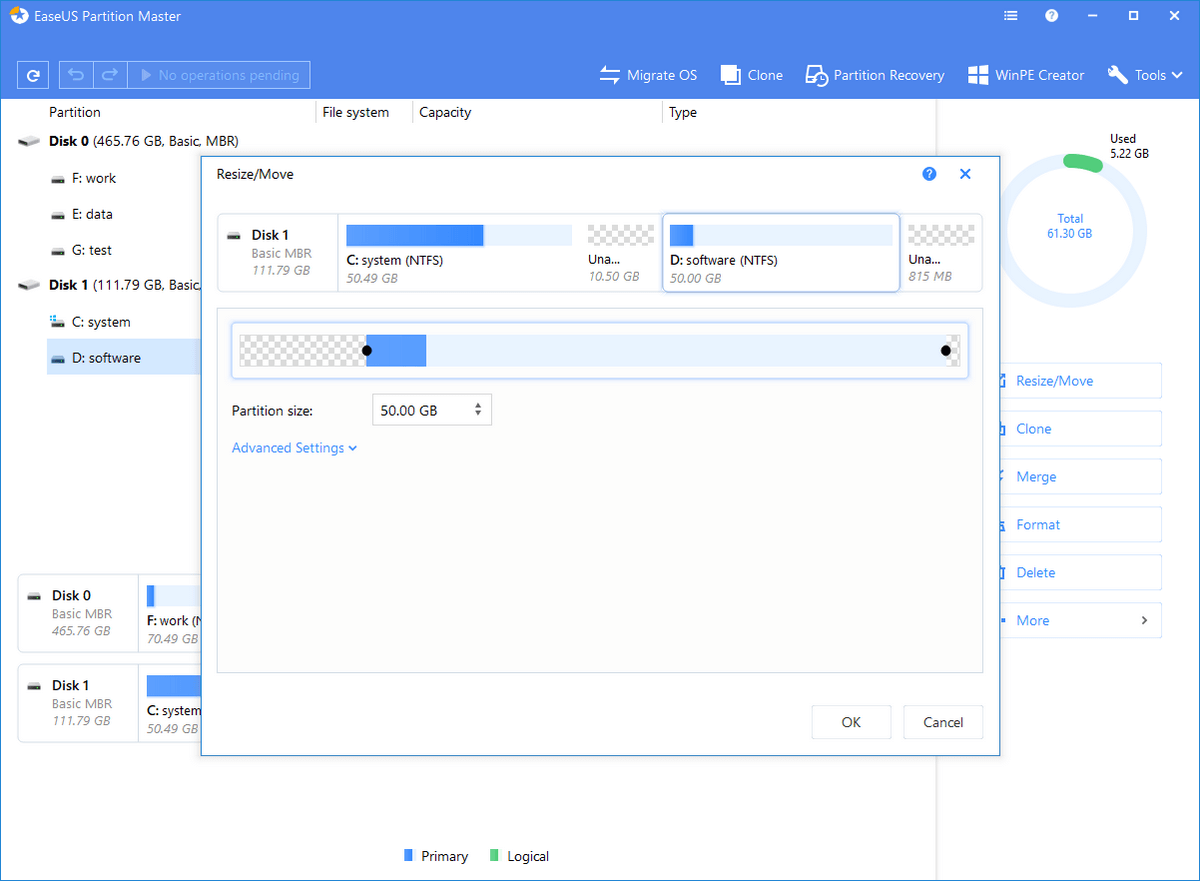 4. MiniTool Drive Copy
MiniTool Drive Copy Free is a free and easy-to-use tool that can copy your data from drive to drive or partition to partition.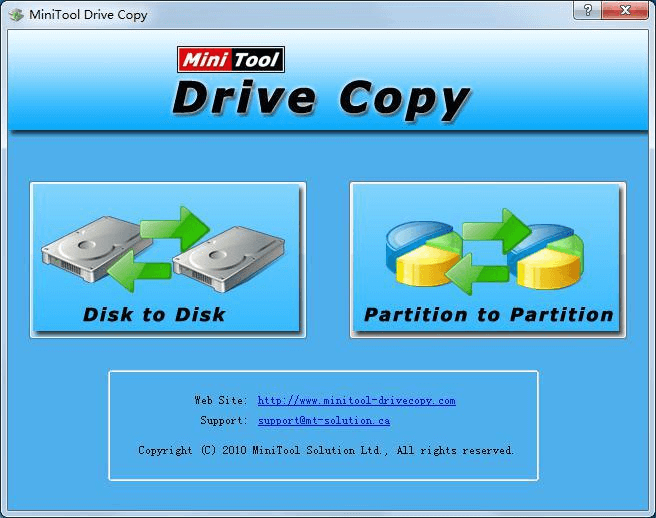 5. Macrium Reflect
Macrium Reflect 7 Free Edition is a free backup, disk imaging and cloning solution for commercial and personal use. It includes a task scheduler and can create clones of your drive while Windows is running.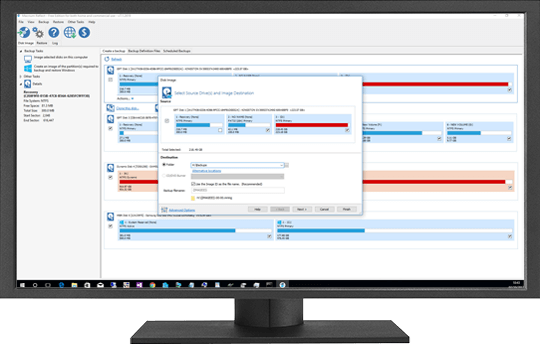 6. AOMEI Backupper
AOMEI Backupper Standard 4.6.2 is a multi-talented, free tool that will back up, sync, and clone your Windows system, apps, and data. It's easy to use and suitable for both home and business use. In our review of The Best Backup Software for Windows 10, Thomas found it to be the best free backup system for Windows.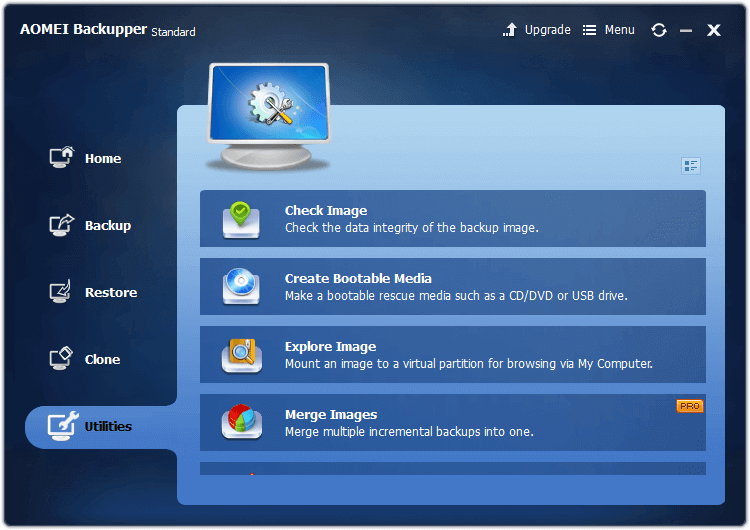 7. DriveImage XML
DriveImage XML v2.60 is free for personal use (a commercial version is available for $100). You can copy directly from drive to drive, and backups can be scheduled. Your drive can be cloned while Windows is running, and DriveImage can also be run from a bootable CD.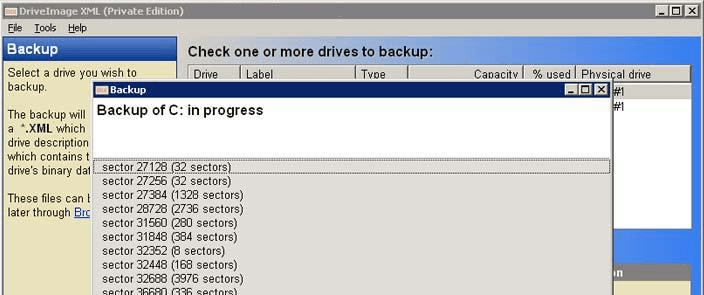 8. Clonezilla
Here's an extra suggestion I'll give you for free that's a bit different. It isn't a Windows app—it runs on Linux—but bear with me here. Clonezilla has a cool name, runs from a bootable CD, can clone your Windows drive, and is absolutely free. It's not the best option for beginners but works well. I used it successfully some years ago to clone a Windows server that was on its last legs.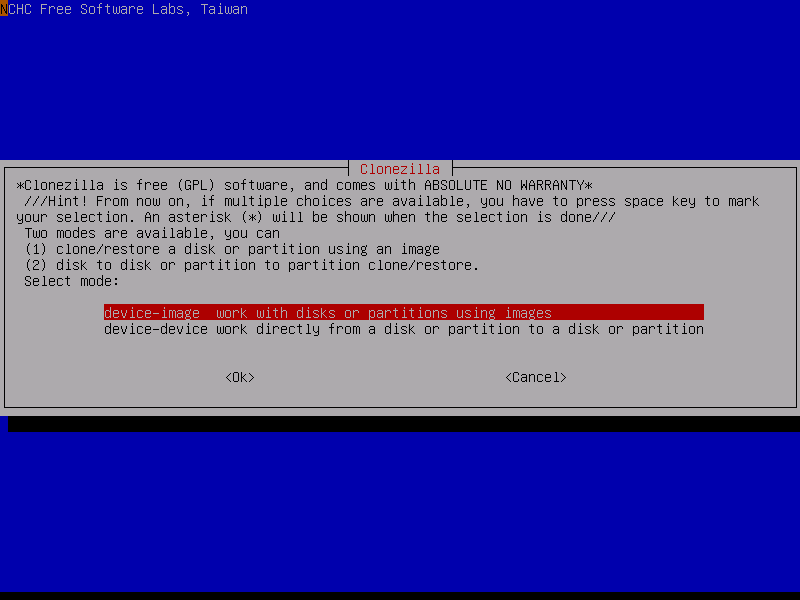 So What Should I Do?
That's a long (and incomplete) list of Windows cloning programs. Which one is the best choice for you?
If you're looking for full-featured backup software that can also clone drives, I recommend Acronis True Image. It's a great all-around backup solution that's worth paying for. Two good free alternatives are AOMEI Backupper Standard 4.6.2 and Macrium Reflect 7 Free Edition.
But if you'd rather use a specialist app that only does cloning and won't cost you anything, give MiniTool Drive Copy Free or DriveImage XML v2.60 a try.
Finally, if you've realized it's time to have a careful look at your complete PC backup strategy, check out our review of The Best Backup Software for Windows 10. It contains some excellent advice about backing up your PC, as well as recommendations of the top Windows software.