Do you have whole areas of your home that don't get reliable internet? It's frustrating! If your Wi-Fi coverage is lacking, it may be time to purchase a better WiFi router. But that's not your only option. If you're otherwise happy with your router, you can increase its range by purchasing a Wi-Fi extender.
These more affordable devices capture your router's Wi-Fi signal, amplify it, and transmit it from a different location. But while extending your coverage, many extenders will also significantly slow it. Take that into account when deciding which one to purchase.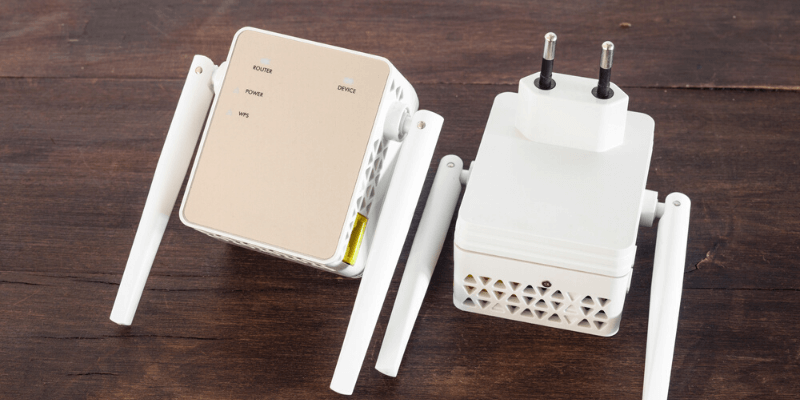 That's because a Wi-Fi extender carries on twice the number of conversations as a router. Not only does it need to talk to all of your devices in that part of your home, it also needs to communicate to the router itself. If it carries out both conversations on the same channel or frequency, your bandwidth is effectively halved.
An extender with multiple bands can help, but ideally, the device will dedicate one band to communicate with your router so the full speed of the others is available to your devices. Netgear's Fastlane technology is a good example. A Mesh network is another. Another approach is for the extender to communicate with your router over a wired connection. "Powerline" extenders provide a convenient way of achieving that using existing electrical wiring. Many of the Wi-Fi extenders recommended in this review are able to extend your network without sacrificing bandwidth.
Which one should you buy? For most users, the TP-Link RE450 is ideal. It's a dual-band 802.11ac device that can spread 1.75 Gbps of bandwidth across all of your devices. With a street price, it's excellent value.
Other users will be willing to spend more, especially if they've already invested heavily in a powerful wireless router. To these users, we recommend the Wi-Fi extender from tomorrow, the Netgear Nighthawk EAX80. It's the only extender in our review that supports the next-generation Wi-Fi and security standards, and like the AX12 router, supplies up to 6 Gbps to your devices.
Finally, a recommendation for users who need to pipe the internet to a location quite distant to their router—say a separate building on your property, like a granny flat or external home office. We recommend the TP-Link TL-WPA8630 Powerline AC Wi-Fi Kit which includes one device to pipe your network signal through your power lines, and another to pick it up and broadcast it wirelessly.
There are plenty of other options depending on your needs and budget. Read on to learn which one is best to extend your own home network.
Why Trust Me for This Review?
I'm Adrian Try, and my wireless network stretches across a large single-story home that includes a separate home office that we built in our backyard. I currently extend our router's signal wirelessly using several Airport Express routers around the house. I also have a wired Ethernet connection going out to the office that's connected to another router that operates in bridge mode and uses the same network name as the router inside the house.
The setup works well, but I bought these devices several years ago, and they've become outdated. I plan to update our networking devices next year. So writing reviews on wireless routers and extenders has served as an opportunity to do some useful exploration of the best options for my own home network. Hopefully, my discoveries will help you find the best solution for yours, too.
Best Wi-Fi Extender for Home: Top Picks
Best Overall: TP-Link RE450 AC1750
The TP-Link RE450 is quite affordable and has few compromises. It's a "plug-in" model, meaning that it plugs directly into your power outlet. That means it's small and unobtrusive, and won't take up any space on your desk or shelf. It boasts three adjustable antennas, dual-band AC1750 speed, and an Ethernet port, and that's more than enough speed for most home networks.
At a glance:
Wireless standard: 802.11ac (Wi-Fi 5),
Number of antennas: 3 (external, adjustable),
Coverage: not published,
MU-MIMO: No,
Maximum theoretical bandwidth: 1.75 Gbps (dual-band AC1750).
This small device will work with any existing Wi-Fi router and amplify its signal. Setup is easy, and a light on the unit displays the current signal strength, assisting you to find the best location for optimal Wi-Fi coverage. You install the device between the router and the area you want coverage, then with the push of two buttons (the RE450's RE button followed by the router's WPS button), it will automatically connect to your router with no further configuration needed. Alternatively, use the TP-Link Tether app for setup.

When a faster connection is required, High Speed Mode will combine both channels (5 GHz and 2.4 GHz), so that one band sends data and the other receives it. Alternatively, use the unit's single Ethernet port to connect a wired device to your network.
While the TP-Link website advertises the unit having a Gigabit Ethernet port, one user points out that the information on their RE450's box explicitly contradicts this, listing the port as 10/100 Mbps. If Gigabit Ethernet is important to you, check the information on the box prior to purchase, or consider another device. Also, the device's lack of MU-MIMO means it's not the fastest solution if you have several devices actively connected to the extender at the same time.
Consumer reviews are generally very positive. Non-technical users are thrilled with how easy it is to set up, and found that it solved their coverage issues. Some users discovered the full speed of the router wasn't available until the firmware had been updated, and some had difficulties with this step. Other users who were initially very favorable of the unit had problems later, but this seems quite typical of any networking gear and should normally be resolved by a warranty claim.
Other configurations:
The TP-Link RE300 AC1200 Mesh Wi-Fi Range Extender is the company's more affordable plug-in range extender, costing just half the price but offering slower speeds. It works with any router but creates a mesh network when paired with a compatible TP-Link OneMesh router.
For a little more money, the TP-Link RE650 AC2600 Wi-Fi Range Extender is a much faster 4-stream, 4×4 MU-MIMO alternative.
Most Powerful: Netgear Nighthawk EAX80
The Netgear Nighthawk EAX80 is a Wi-Fi extender for those who are serious about their networks. This is a desktop unit, so there aren't any constraints or compromises due to trying to keep the size small. It supports the next-gen Wi-Fi 6 standard, provides 6 Gbps of bandwidth over eight streams, can connect to 30+ devices simultaneously, and is ideal for large homes with up to six bedrooms.
It looks great, too. And while the unit works with any router, you can build a powerful Mesh network when you pair it with a compatible Nighthawk Wi-Fi 6 router.
At a glance:
Wireless standard: 802.11ax (Wi-Fi 6),
Number of antennas: 4 (internal),
Coverage: 2,500 square feet (230 square meters),
MU-MIMO: Yes, 4-stream,
Maximum theoretical bandwidth: 6 Gbps (8-stream AX6000).
Not everyone will want to spend $250 on a Wi-Fi extender, but those who do will find the cost worthwhile. This unit is head-and-shoulders above the others included in this review, but you'll only get the benefit of that power if your router is just as powerful. The speed and coverage of this extender are exceptional, but its strengths don't end there. The unit includes four Gigabit Ethernet ports to connect wired devices like game consoles and one USB 3.0 port.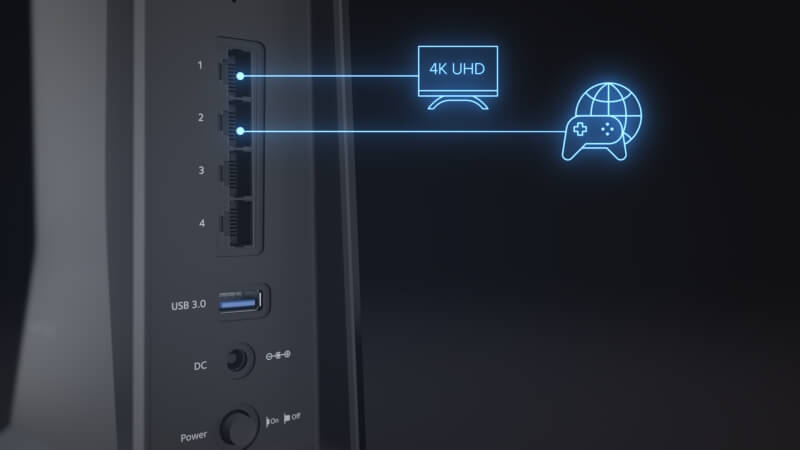 The Nighthawk App (iOS, Android) makes the initial setup a breeze and lets you change the configuration simply in the future. Users report setup times of less than five minutes. The app includes an easy-to-use dashboard where you can check your settings and see which devices are connected.
When paired with Netgear's AX12 router you can create a single, powerful Mesh network with a combined 6,000 square feet of coverage, and this can be extended further by adding additional units. Smart Roaming allows you to move around the house with your devices freely, without fear of being disconnected, and the optimal Wi-Fi channel will be automatically selected for your current online activities, such as streaming and surfing. This Mesh technology, plus the device's generous eight streams, means that there's no compromise in bandwidth.
Users love the speed, and many started to enjoy the full benefit of the fast-speed internet they had been paying for for years. They noticed that speed increase across all their devices—computers, phones, tablets, and smart TVs—even though they don't yet support the new Wi-Fi 6 standard. And many users are making great use of those Gigabit Ethernet ports.
Best Powerline + Wi-Fi: TP-Link TL-WPA8630 Powerline
If you need to extend your Wi-Fi some distance or through a brick wall or multiple stories, it may be best to get the signal there via a cable rather than wirelessly. Rather than laying Ethernet cables, use your existing electrical lines instead.
The TP-Link TL-WPA8630 is a kit made up of two devices: one that plugs into your router and sends the network signal through your electrical wiring, and an adaptor to pick up the signal from the other location and broadcast it wirelessly to your devices there, up to 980 feet (300 meters away). With a total bandwidth of 1.35 Gbps, it's the fastest Powerline + Wi-Fi solution in this review, and only a little more expensive than its direct competitors.
At a glance:
Wireless standard: 802.11ac (Wi-Fi 5),
Number of antennas: 2 (external),
Coverage: not published,
MU-MIMO: 2×2 MIMO with beamforming,
Maximum theoretical bandwidth: 1.35 Gbps (dual-band AC1350).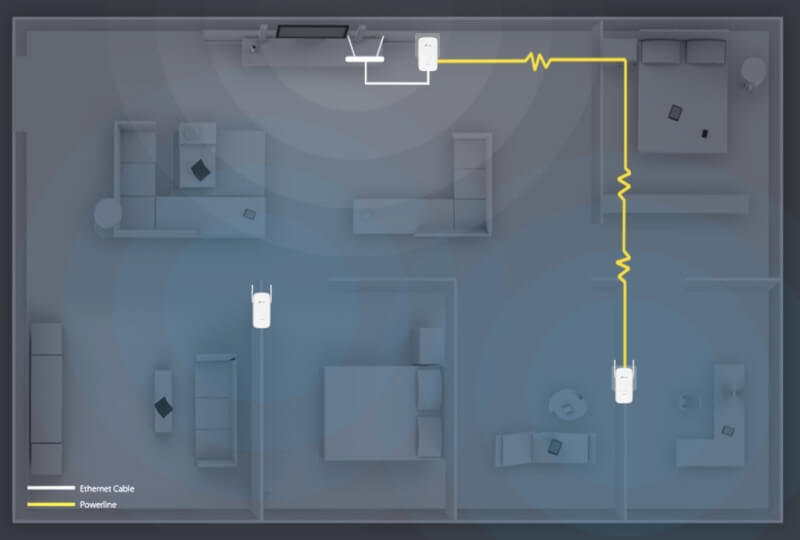 For a little more than $100, you can purchase two TP-Link devices (the TL-WPA8630 and TL-PA8010P) that will take your network to more remote locations through your existing electrical wiring. For greater coverage, you can purchase additional units. 2×2 MIMO uses multiple wires for a faster, more stable signal. And the wired connection to your router means that the extender's wireless bandwidth won't be halved.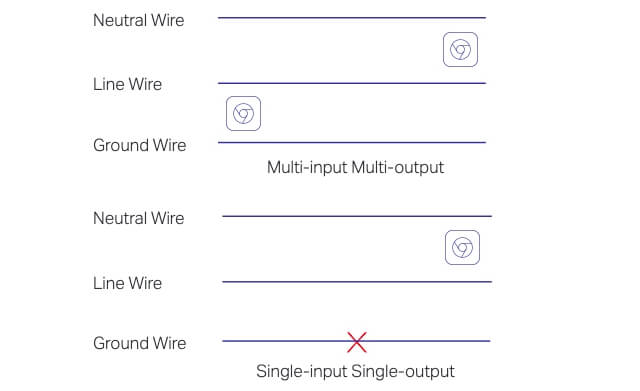 Setup is easy. Your network settings are copied from your router at the touch of a button, and you can also configure the device using a mobile app (iOS or Android). Three Gigabit Ethernet ports are provided for a fast wired connection to your bandwidth-intensive devices and are conveniently located at the bottom of the unit. USB is not included.
Users are happy with how easy the initial setup is, as well as the increased signal strength their devices receive, even in multi-story homes and home offices that are in the basement. However, if you're looking for maximum bandwidth and don't need the wired connection, this unit's total speed of AC1350 may not be the best solution for you.
Other Good Wi-Fi Extenders for Home
1. Netgear Nighthawk EX7700 X6 Tri-Band WiFi Mesh Extender
If you're looking for a powerful Wi-Fi extender, but you're not quite ready to spend too much on our winner above, the Netgear Nighthawk X6 EX7700 will give you many of the same benefits a bit less.
But you won't achieve the same speed. This desktop unit is tri-band rather than 8-stream and 2.2 Gbps rather than 6 Gbps. But it has the same Mesh network capabilities as our winner and almost the same range.
At a glance:
Wireless standard: 802.11ac (Wi-Fi 5),
Number of antennas: not published,
Coverage: 2,000 square feet (185 square meters),
MU-MIMO: Yes,
Maximum theoretical bandwidth: 2.2 Gbps (tri-band AC2200),
Cost: $159.99 (list).
Netgear's desktop Nighthawk Wi-Fi extenders are powerful and offer great features, including excellent bandwidth and range, and Mesh capabilities when paired with a compatible Nighthawk router. The EX7700 offers a good balance between price and power and offers two Gigabit Ethernet ports but no USB ports. It supports up to 40 wireless devices and works with any wireless router. The unit's Mesh and Fastlane3 technologies mean you won't sacrifice any wireless bandwidth to extend your network.
Setup is easy and uses the same app as the EAX80 (above).
Other Configurations:
The Netgear Nighthawk EX7500 X4S Tri-Band WiFi Mesh Extender is the plug-in version of the same extender. Like the EX7700, it's tri-band, AC2200, and covers 2,000 square feet.
For even more speed, the Netgear Nighthawk EX8000 X6S Tri-Band WiFi Mesh Extender is an even faster tri-band desktop range extender, offering up to AC3000 speeds, Mesh capability when paired with a compatible router, and 2,500 square feet of coverage.
2. Netgear Nighthawk EX7300 X4 Dual-Band WiFi Mesh Extender
The Netgear Nighthawk EX7300 is a step down from EX7700 above. While it offers the same AC2200 total bandwidth, it's dual-band rather than tri-band and offers only half the wireless range. Some users may prefer that it is a plug-in unit, which makes it less obtrusive and it doesn't require any space on your desk or counter.
But its smaller size also means there is only one Gigabit Ethernet port rather than three. Given that it's only a little cheaper than the EX7700, this is only a better deal for those who want to save space.
At a glance:
Wireless standard: 802.11ac (Wi-Fi 5),
Number of antennas: "internal antenna array",
Coverage: 1,000 square feet (930 square meters),
MU-MIMO: Yes,
Maximum theoretical bandwidth: 2.2 Gbps (dual-band AC2200).
If you're looking for a reasonably fast plug-in router for less money, the EX7300 may suit. It offers dual-band AC2200 speeds rather than tri-band, MU-MIMO, and the same Mesh capability as the unit above (when used with a Mesh-compatible Nighthawk router), and when using the router this way, no bandwidth will be sacrificed when using the extender. It supports up to 35 wireless devices compared to the EX7700's 40. However, keep in mind that by accepting these compromises you're only saving a bit on the unit above.
Other configurations:
The Netgear EX6400 AC1900 WiFi Mesh Extender is a little cheaper, a little slower, and covers a little less ground.
The Netgear EX6150 AC1200 WiFi Range Extender is a little slower again, but significantly cheaper.
The Netgear EX6200 AC1200 Dual Band WiFi Range Extender is a similar router in a desktop format and includes Ethernet ports with auto-sensing technology.
3. D-Link DAP-1720 AC1750 Wi-Fi Range Extender
Stepping down in speed and price again, we come to the D-Link DAP-1720. It's a reasonable alternative to our overall winner, the TP-Link RE450. Both units are plug-in dual-band AC1750 extenders with three external antennas and without MU-MIMO. They both include a Gigabit Ethernet port and cost less than $100.
At a glance:
Wireless standard: 802.11ac (Wi-Fi 5),
Number of antennas: 3 (external),
Coverage: not published,
MU-MIMO: No,
Maximum theoretical bandwidth: 1.75 Gbps (dual-band AC1750).
Other configurations:
The D-Link DAP-1860 MU-MIMO Wi-Fi Range Extender ($149.99) is a dual-band AC2600 equivalent that does feature MU-MIMO and has four external antennas.
The D-Link DAP-1610 AC1200 Wi-Fi Range Extender ($54.99) is a slower, more affordable equivalent. It has two antennas and lacks MU-MIMO.
The D-Link DAP-1650 Wireless AC1200 Dual Band Gigabit Range Extender ($79.90) is a great-looking desktop dual-band AC1200 alternative. It provides four Gigabit Ethernet ports and a USB port.
4. TRENDnet TPL430APK WiFi Everywhere Powerline 1200AV2 Wireless Kit
The TRENDnet TPL-430APK is a Powerline kit capable of making your wireless network available up to 980 feet (300 meters) from your router by sending it through your electrical wiring. Extend your network even further with additional purchases—up to eight adaptors can reside on the same network.
At a glance:
Wireless standard: 802.11ac (Wi-Fi 5),
Number of antennas: 2 (external),
Coverage: not published,
MU-MIMO: MIMO with BeamForming technology,
Maximum theoretical bandwidth: 1.2 Gbps (dual-band AC1200).
This kit includes two TRENDnet devices (the TPL-421E and TPL-430AP) that use your existing electrical wiring to extend your network up to 980 feet from your router. This is a convenient way to do it: you'll achieve a greater range than when extending it wirelessly, and you won't have to lay Ethernet cables. TRENDnet's Powerline network uses all three electrical wires (live, neutral and ground) to maximize your bandwidth, and the total wireless bandwidth is 1.2 Gbps, quite acceptable, but a little lower than we'd like.
Setup is simple. The Powerline adaptors auto-connect out of the box, and your Wi-Fi settings are clones at the press of two buttons, the WiFi Clone button on the adaptor and the WPS button on your router.
Because you're connecting the unit to your router over a wired connection, you won't lose any bandwidth when extending your wireless network. For even more speed, the adaptor offers three Gigabit Ethernet ports that can provide a faster, wired connection to your games console, smart TV and more. These ports are placed at the top of the unit, which some users find awkward. A USB port is not provided.
5. Netgear PLW1010 Powerline + Wi-Fi
The Netgear PLW1010 is a little slower than the other Powerline devices we include, but its more affordable street price may sway those with lower budgets.
At a glance:
Wireless standard: 802.11ac (Wi-Fi 5),
Number of antennas: 2 (external),
Coverage: 5,400 square feet (500 square meters),
MU-MIMO: No,
Maximum theoretical bandwidth: 1 Gbps (AC1000).
Setup is as easy as the other Powerline options covered above, and additional (wired or wireless) units can be added to extend your network further. A single Gigabit Ethernet port is provided, and again, no bandwidth is sacrificed since there's a wired connection back to your router.
What You Need to Know about Wi-Fi Extenders
There Are Several Types of Wi-Fi Extender
Wi-Fi extenders are known by various other names—including "boosters" and "repeaters"—but do essentially the same job. They come in a few different flavors:
Plug-in: Many Wi-Fi extenders plug right into a wall socket. They're small and stay out of the way. You won't need to worry about mounting them to the wall or finding a surface for them to rest on.
Desktop: Larger units do need to rest on a desk or shelf, but the larger size allows them to have more powerful hardware and larger antennas. They may also be more expensive.
Powerline + Wi-Fi: These extenders pick up a wired signal that is broadcast through your power lines, so they can be situated further away from your router. Make sure you choose one that provides a wireless signal as well as Ethernet.
Another way to achieve better Wi-Fi coverage is a Mesh network, which we'll mention again below.
Choose an Extender With Similar Specification to Your Router
A Wi-Fi extender will work with any router, but the best practice is to choose one that matches your router's specifications. Choose a slower one, and it may become a bottleneck in your network. Choose a faster one, and that extra speed won't make your router any faster—though that's a good option if you think you'll upgrade your router in the next year or two. And if your router is Mesh-ready, you'll get the best results with a Mesh-capable extender from the same company.
Most manufacturers use terms like "AC1900" to indicate the wireless standard and total bandwidth of Wi-Fi routers and extenders. Here are the terms from our three winners explained:
AC1750: uses the common 802.11ac standard (also known as Wi-Fi 5) with a total combined bandwidth of 1,750 Mbps (megabits per second), or 1.75 Gbps (gigabits per second).
AX6000: uses the rare, faster, next-gen 802.11ax (Wi-Fi 6) standard with a total bandwidth of 6,000 Mbps (6 Gbps).
AC1350: uses the 802.11ac standard with a total bandwidth of 1,350 Mbps (1.35 Gbps).
The "total bandwidth" adds up the maximum speed of each band or channel, so it's the theoretical total speed available across all of your connected devices. A single device will be able to achieve the maximum speed of a single band—typically 450, 1300 and even 4,800 Mbps, depending on which device and band is being used. That's still significantly faster than the internet speeds most of us have—at least today.
Before You Buy a Wi-Fi Extender
First Check Your Current Wi-Fi Coverage
Before spending lots of money on extending your Wi-Fi signal, it makes sense to first get a clearer idea of your current coverage. Maybe it's not as bad as you think, and some minor tweaks to the position of your router may make all the difference. Network analyzer tools can give you an accurate map of what parts of your house have Wi-Fi and which don't.
These are software tools that range in price from free to $149, and include:
Then See if You Can Improve Your Current Coverage
With the information you gleaned from the network analyzer, see if you can improve the coverage your current router provides. This involves moving your router, which may not always be possible.
Try placing it in the most central location possible. That way the average distance to all of your devices will be closer, and you have a better chance of covering your entire home. Also, consider if heavy objects such as brick walls or your refrigerator may be blocking your Wi-Fi signal and whether you can move the router to a location that minimizes that blockage.
If you're successful, you've solved the problem for free. If not, move on to the next section.
Consider Whether You Should Buy a New Router Instead
If you still have a few wireless black spots in your home, think hard about whether it's time to update your router. An extender can increase its range, but won't make it any faster. A new router will, and may also have all the range that you need, even if you have quite a large home.
We recommend you choose a router that supports the 802.11ac (Wi-Fi 5) standard (or higher) and offers at least a total bandwidth of 1.75 Gbps.
Should You Consider a Mesh Network Instead?
An alternative to purchasing a new router is to purchase a Mesh network, an option we also cover in our router review. The up-front cost is a little greater, but you'll achieve greater coverage and avoid the problem of some extenders halving your bandwidth. You may even save money in the long term.
A Mesh network has a dedicated channel for inter-device communication, and the individual units can talk to one another, rather than having to go back to the router, resulting in a stronger signal. They're designed to achieve the maximum coverage of your home, and unlike a router and extender combination, your Mesh devices all reside on a single network, meaning your devices don't have to log on and off as you roam around the house.
A number of Wi-Fi extenders mentioned in this review can create a Mesh network when paired with a compatible router. These include:
Netgear Nighthawk EAX80.
Netgear Nighthawk EX8000.
Netgear Nighthawk EX7700.
Netgear Nighthawk EX7500.
Netgear Nighthawk EX7300.
Netgear EX6400.
TP-Link RE300.
How We Picked These Wi-Fi Extenders
If a Wi-Fi extender is the best solution for your home, we have a list of recommendations below. Here are the criteria we took into account when making our choices:
Positive Consumer Reviews
Besides my own home, I've set up wireless networks for several businesses, community organizations, and Internet cafes. With that has come to a lot of experience and personal preferences, but not all of those experiences are recent, and the number of networking devices I've never tried completely outnumbers those I have. So I need to take on board input from other users.
I value consumer reviews because they are written by real users about their own experiences with gear they bought with their own money and use every day. Their recommendations and complaints tell a clearer story than a spec sheet.
I give a strong preference to products that have been reviewed by hundreds (or preferably thousands) of users and have achieved a consumer average rating of four stars and above.
Easy to Set Up
Setting up a Wi-Fi extender used to be quite technical, but not anymore. Many of the options we consider practically set themselves up, meaning that almost anyone can install the devices without calling on a professional. This may be done through a mobile app, or by pressing a single button on your router and extender.
Specifications
We've included the specifications of each extender so you can choose one that matches your router. Most of our recommendations offer at least dual-band AC1750 speeds, though we do list a few slower alternatives to suit lower budgets.
We include the extender's range or coverage where it is published (though this can vary due to external factors), and whether it supports MU-MIMO (multiple-user, multiple-input, multiple-output) for higher speeds when using multiple devices. We also consider the number of Ethernet ports available for wired connections, and whether a USB port is provided, which can be useful for attaching a printer or external hard drive to your network.
Price
How serious are you about the quality of your home network? There's a very wide range of prices to choose from: from $50 up to $250.
In general, the amount of money you spend on an extender should mirror how much you spent on your router. A cheap router won't be made faster by an expensive extender, but a cheap extender may compromise the speed of your network.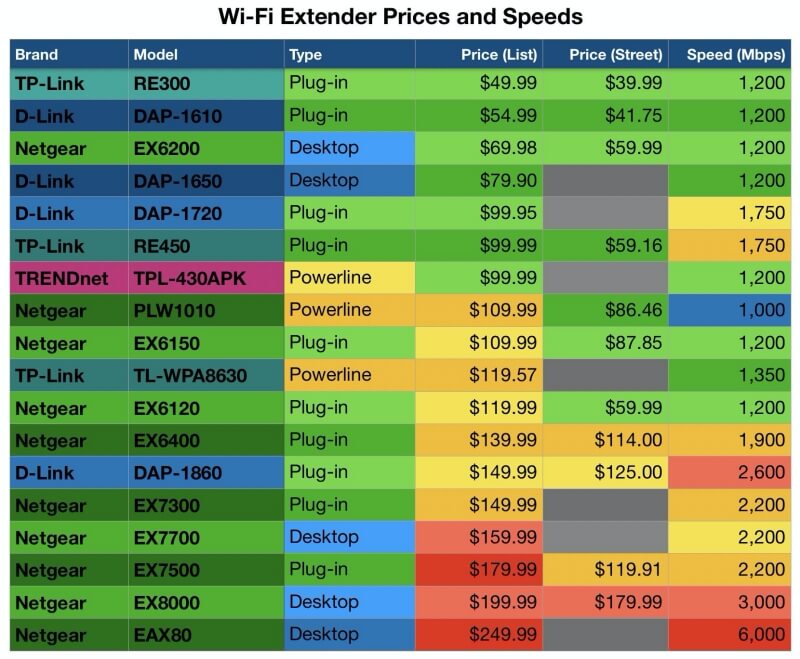 Price closely follows speed, as you'll see in the table above.