Calligraphy is quickly becoming one of the most popular uses for Procreate when it comes to lettering and having the right brush for your project is essential. Procreate doesn't come with many options for calligraphy, but there are hundreds of calligraphy brush options online that have been created by other digital artists.
I'm Carolyn and I've been using Procreate to run my digital illustration business for over three years. I always like to start experimenting with my lettering style with a free brush and then invest in a premium brush when I'm ready to improve.
In this article, I will be showing you some of my favorite free and paid calligraphy brushes and where to get them online.
Best Free Calligraphy Brushes for Procreate
Below I have compiled a list of my 8 favorite free calligraphy brushes that are available online.
1. Rad Happy Brush by Brushes for Procreate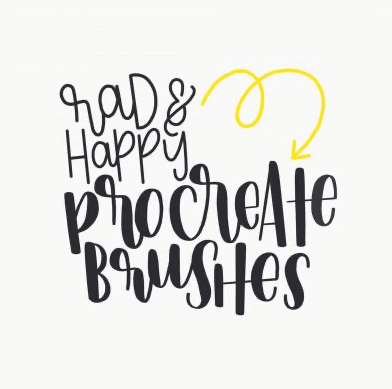 For a basic start on calligraphy, this brush offers a thick and thin rounded calligraphy brush that is ideal for casual lettering.
Free for personal use.
2. Straw Hat by Kelly Sikkema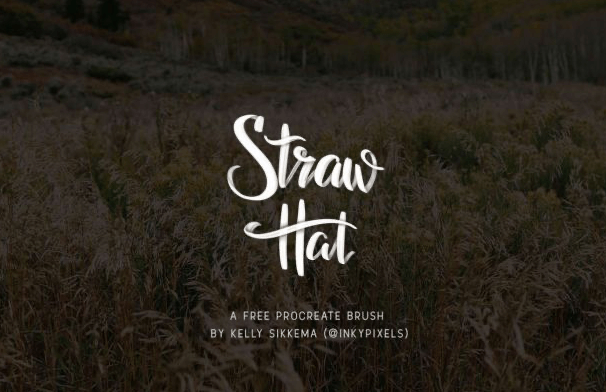 With various opacity and textures, this simple brush offers a unique and slightly different brush for non-traditional calligraphy.
Free for personal use.
3. Calligraphy Crayon by Melissa Cabral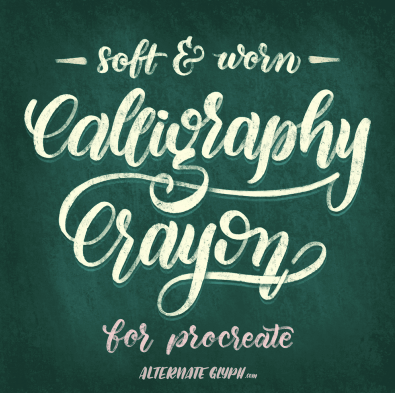 This opaque lettering brush offers users a creative and appealing style of calligraphy that would be ideal for casual projects.
Free for personal use.
4. Bistro Marker by Brushes for Procreate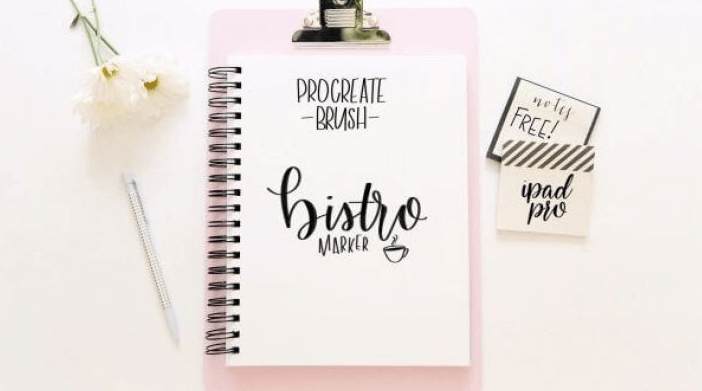 This style of calligraphy brush is becoming more popular for boho-style projects like menu boards and wedding invitations.
Free for personal use.
5. Cardboard Brush by InkyPixels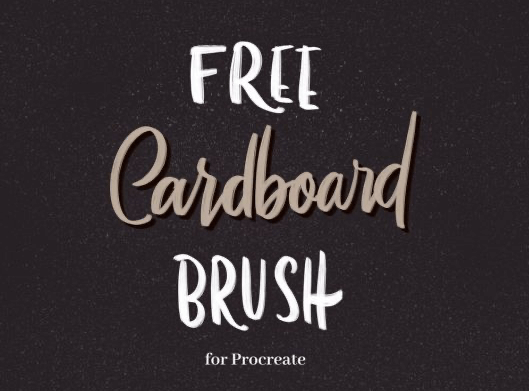 This basic cardboard-style calligraphy brush is perfect for any simple projects that need to be clearly read and easy to understand.
Free for personal use.
6. Butter Toast Calligraphy Brush by InkyPixels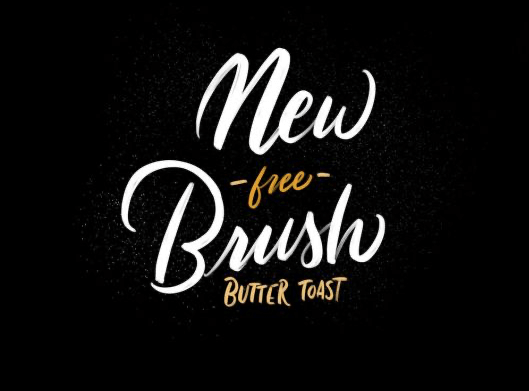 I love using this brush for flat-style calligraphy lettering as it reacts well to pressure sensitivity and offers a solid and basic calligraphy function.
Free for personal use.
7. Curling Ribbon by Melissa Cabral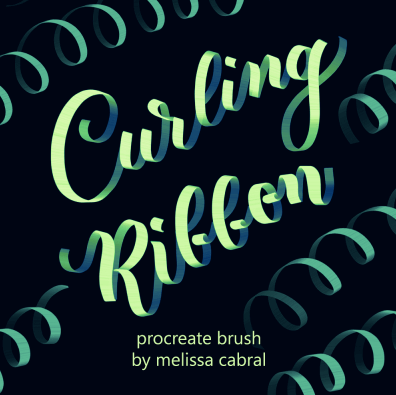 This unique brush offers a very rare style of calligraphy as all of the secondary brush strokes become higher in opacity. This flat brush offers great shape and various textures in the finished product.
Free for personal use.
8. Wiskers by Brushes for Procreate

This brush provides calligraphy-style lettering except with a multi-stroke effect that almost resembles hair or scribbling and would be ideal for casual lettering projects.
Free for personal use.
Below I have compiled a list of my favorite premium Procreate brushes and how you can get them too.
1. The Ultimate Lettering & Calligraphy Procreate Kit by Molly Suber Thorpe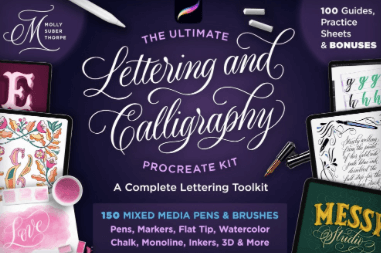 This brush set is slightly on the more expensive side but the value for money is there. For a one-time fee of $39 USD, you have access to over 150 different pens and brushes for personal and commercial use.
2. Lettering Brushes For Procreate by Daniel Hosoya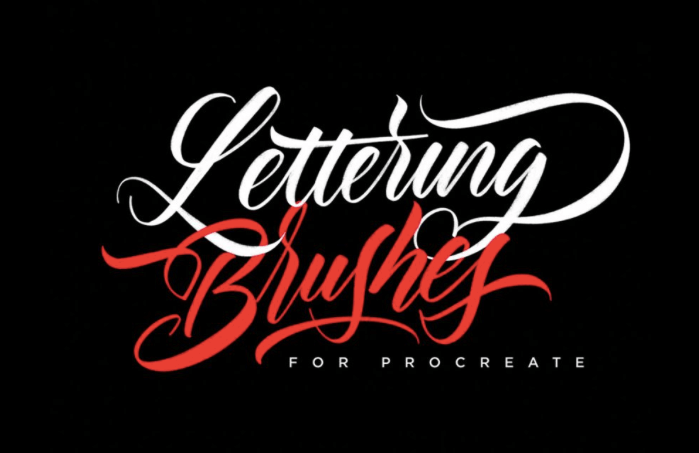 This awesome brush set offers 28 calligraphy brushes for $20 USD which includes licensing for personal and commercial use. This set is perfect for a beginner or someone looking for simple calligraphy tools.
3. Calligraphy Nibs Procreate Brush Pack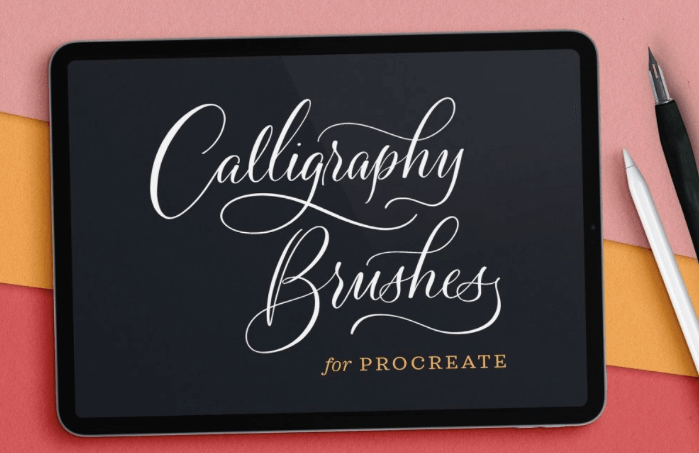 This set offers a stunning selection of classy and traditional brushes. I love this set because of its thinner style brushes that provide a professional finish.
4. 22 3D Lettering Stroke Brushes For Procreate by Undergloves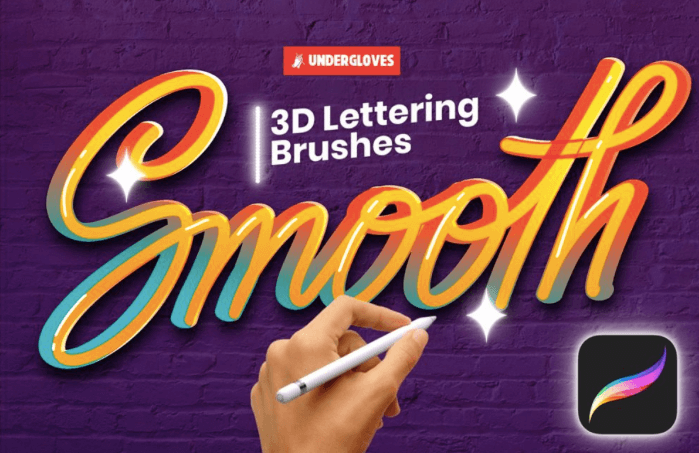 This awesome brush set offers 22 brushes that create 3D calligraphy-style letters that are perfect for retro posters and playful lettering projects. This set costs $13 USD for personal and commercial licensing.
5. The Brush Calligraphy Procreate Pack by Lettering Daily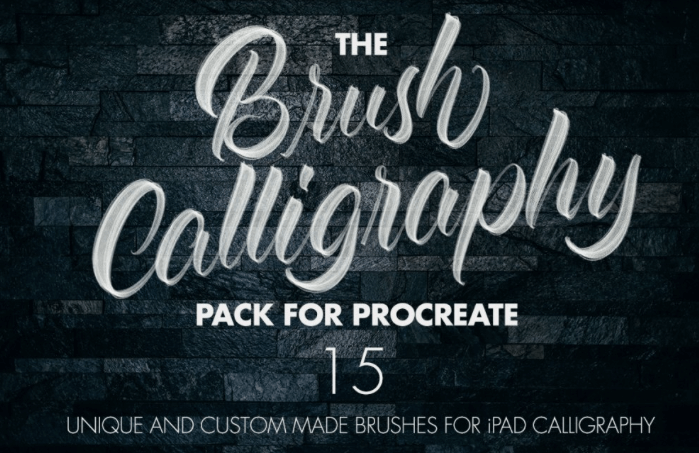 With over 15 brushes to choose from, this set has a wide variety of different styles of calligraphy brushes including the original flat calligraphy style brush.
6. The KickOff Lettering Toolbox by Shoutbam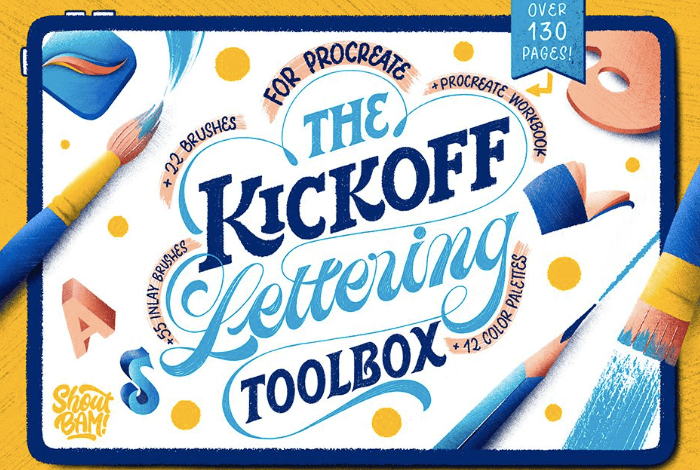 This set is perfect for beginners as for just $28 USD, you get all of the basics that you need to learn how to do lettering in Procreate. This includes guide sheets and calligraphy brushes and is available for personal and commercial use.
7. Blackletter Dry Brushes For Procreate by Jack Rainis Calligraphy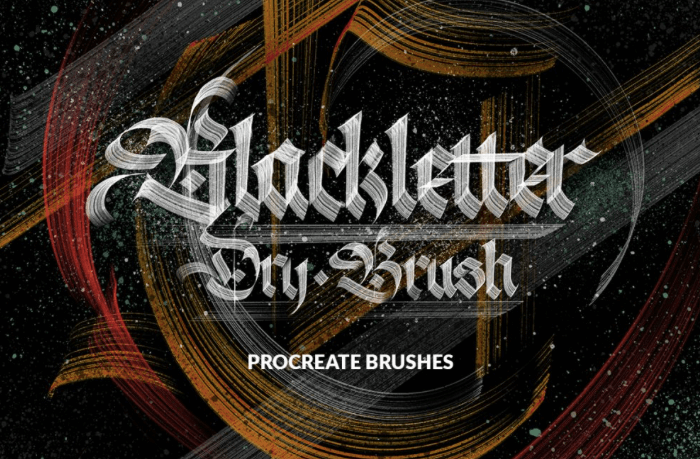 This is the perfect brush set for gothic-style lettering and calligraphy. This is ideal for tattoo-style lettering and posters. This set costs $12 USD for personal and commercial use.
8. CalligraFUN Brushes For Procreate by Lettering Daily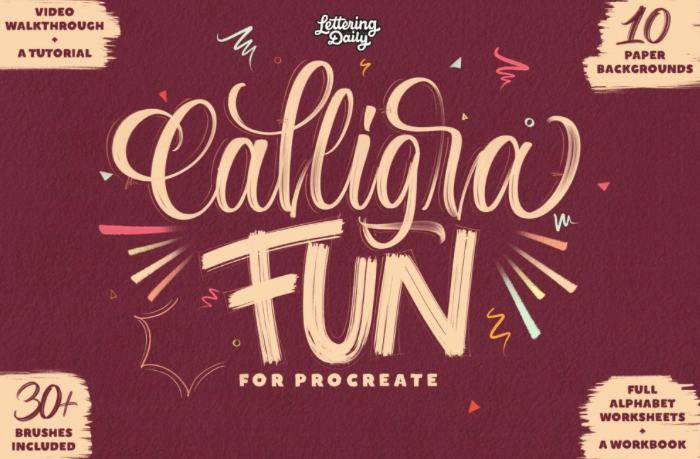 This set offers four different categories of calligraphy and 30 different brushes. This set will cost you $24 USD for personal and commercial use.
9. DevBrush 5.0 For Procreate by Alif Devan R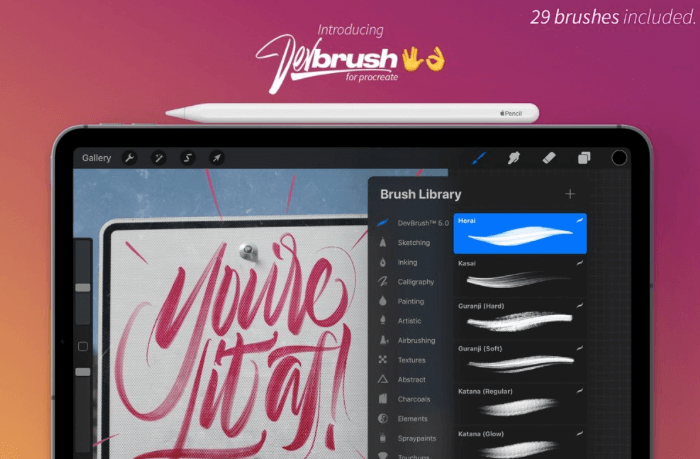 This set is also on the pricey side and will cost you about $35 USD for personal and commercial use. However, this is a popular set amongst designers as it offers a wide variety of professional calligraphy brushes.
10. Calligraphy Composition Maker For Procreate by Molly Suber Thorpe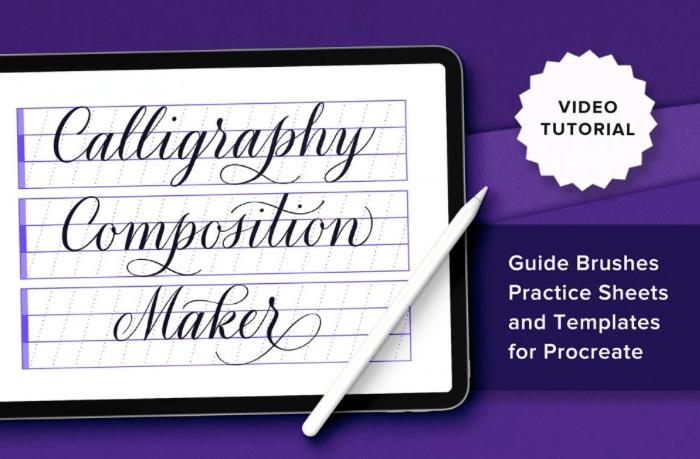 This set runs for about $24 USD and comes with not only 65 different stamps and brushes but also a wide selection of guides to learn how to create perfect calligraphy lettering by hand. This set is ideal for beginners as it covers all bases.
FAQs
Here is a selection of your frequently asked questions about calligraphy brushes for Procreate. I have briefly answered them for you below:
Is Procreate good for calligraphy?
Because of the stylus pressure sensitivity that comes with Procreate, the app is ideal for creating calligraphy lettering.
How do I get better at calligraphy in Procreate?
There are many different tools that you can use to improve your calligraphy in Procreate but what helped me the most was using a grid to practice your brush strokes. You can download grids online and import them into the app and start practicing within minutes.
What is the best brush for writing in Procreate?
The best-preloaded brush in Procreate for creating calligraphy is the Brush Pen from the Calligraphy brush set palette. This creates thick lettering with varied tempered edges for a calligraphy effect.
Conclusion
As you can see, even though the Procreate app comes with a selection of calligraphy brushes to get you started, there are many more options available to you online. I always spend some time researching and experimenting with various different brushes to find the perfect one.
Expanding your brush library is a great way to improve your skills and always ensure that you have the right tools for any project that you may want to complete. It's quick and easy to import new brushes into your Procreate library so there's no reason not to start today.
What's your favorite calligraphy brush for Procreate? Leave your answers in the comments section below.