It's financially viable for Google to charge what it's charging for YouTube Premium. To be fair, it's priced very competitively with other streaming services. That being said, if you think it's too expensive or that the value proposition isn't there for you, then you're probably not Google's target audience.
Hi, I'm Aaron. I'm a long-time YouTube user, a relatively new content creator, and I even have a degree in economics.
Let's talk about what YouTube Premium is and why it's so expensive.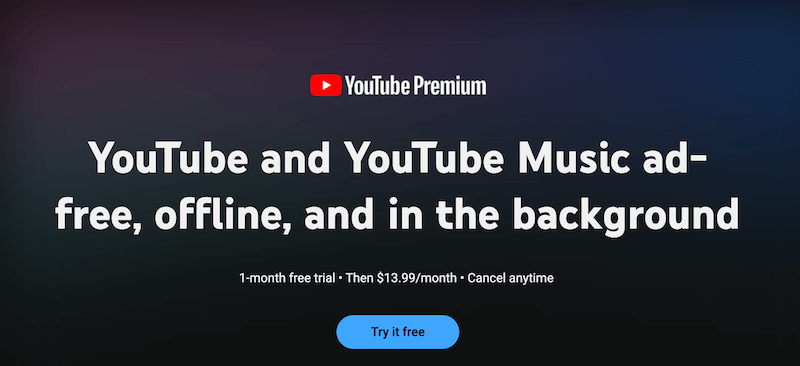 If you've found this article, chances are you know what YouTube Premium is. In case you don't, I'm happy to explain it!
YouTube Premium is a subscription to YouTube that provides certain benefits: no ads, video downloads on a compatible device, background streaming on a mobile device, and access to YouTube Music.
No ads and YouTube Music access are self-explanatory. Video downloads allow you to download a YouTube video on a fast internet connection for viewing on a slower connection or on no connection if one isn't available. Background streaming lets you close out of YouTube and listen to the video in the background of other use.
Those are some good perks. YouTube Music is a fairly robust service and where Google is ramping up unskippable ads, not needing to sit through them is very convenient. Background streaming and video downloads are what I'd consider more niche and truly premium features.
The cost of those features is $13.99/month or $139.99/year. If you have a family, you can cover up to five users for $22.99/month. Even better: if you have a .edu account, then you only pay $7.99/month for YouTube Premium.

If you consume a lot of YouTube content, it's really not. Ad-free Netflix is $15.49/month for HD content or $19.98/month for 4K content. Only one household can use that subscription, so something identical to YouTube's family plan is significantly more expensive. Hulu without ads costs $14.99/month.
The main difference is that YouTube lacks the same quantity of "professionally" created episodic content. Some would disagree. Ultimately, that's a matter of personal preference. With the beginning of a long-term writers' and actors' strike, it'll be interesting to see what new content is created over the next year.
Ultimately, the cost of YouTube Premium and other streaming services is driven by the economic principle of supply and demand. At a very basic level, that principle highlights that price demand for a product–what people think it's worth–will find a balance with the price to supply a product.
That balance point is the ideal cost of the product to maximize profits and is called price equilibrium.
YouTube is a free service offered by Google. In that sense, ad-supported YouTube is an unlimitedly available quantity. Many people will consume that for "free" where the price is the time spent watching ads.
Other people don't want to spend time but are willing to spend money. Google, with its almost limitless supply of usage and user preference data, is able to model price equilibrium for its YouTube Premium product. Google's determined $13.99/month is the price point for that. 
Considering that YouTube has 2 billion unique visits per month and over 800 million YouTube Premium subscribers, it's fair to say that they've hit the nail on the head. Their services are popular and appropriately priced. That price will likely change, as it has historically when conditions change.
FAQs
Here are some answers to questions commonly asked related to why YouTube Premium is so expensive.
Use a VPN to purchase YouTube Premium in an economically disadvantaged Third World Country. Contrary to popular belief, Third World relates to Cold War socio-political ties as opposed to wealth. That being said, YouTube Premium costs are tied to Third World country wealth. YouTube will ban your account if this is discovered.
YouTube runs frequent YouTube Premium promotions for new and returning users. If you don't have an active subscription, you may be eligible for one of those promotions. Check your YouTube app for more information.
No, but there are apps that let you effectively accomplish this. On a desktop or laptop, you can use an ad blocker. For a mobile device, there are apps that let you circumvent ads. Using those, you can get close to a YouTube Premium experience.
Conclusion
YouTube Premium is priced as it is because people will pay for it. And they pay for it in droves. If the value proposition isn't there for you, or if you just think it's too expensive, then YouTube is free with ads. You can also use ad blockers or other apps to consume YouTube content without ads.
What is some of your favorite YouTube content? Let me know in the comments below!