You connect another device with an internet connection! It might seem daunting, but it's very straightforward to connect another device to a TV without internet.
Hi, I'm Aaron. I've been tinkering with technology for over 30 years. I signed up for Netflix when it was competing with Blockbuster for content delivery via mail and was one of the early adopters of their streaming services.
I'll demystify the process of delivering Netflix to a TV without internet for you and walk you through what to do.
Key Takeaways
Your best bet is to have a Smart TV with the Netflix app.
If you don't have the Netflix app, but can cast, then casting is great!
Otherwise, you have to connect a computer via DVI or HDMI.
If you need to travel, you can download Netflix episodes to your Android or iOS device.
How to Get Netflix on your TV
You can get Netflix on your TV, even if it's a Smart TV without Netflix. There are a few ways to do it and I'll cover those here.
Attach an Internet-Connected Device to Your TV
You can always attach an internet-connected device to your TV. Those devices include:
A PC
A Mac
An Apple TV
A streaming device like an Amazon Fire, Google Chromecast, or Roku
A tablet
A smartphone
Generally, those devices will have the following connections for video output:
HDMI
Micro HDMI
Mini HDMI
Display Port
Mini Display Port
USB C
Your TV will more than likely have DVI (if it's more than a decade old) or HDMI connectivity. You'll need to evaluate what connectivity is provided and how you'll connect your internet-connected device to your TV. Make sure your cable has both ends as needed.
HDMI passes audio while DVI does not. If you're connecting to your TV via DVI, then you need to also have a way to deliver audio from the device to your TV. That will likely happen via a 3.5 mm plug to:
You'll also need some input to your device. If your device is a smartphone or tablet, then they're their own input device. Otherwise, you'll need a mouse and keyboard.
I'd recommend a wireless mouse and keyboard in the same package (i.e.: a keyboard and trackpad in the same device). Wireless devices typically give you a 30-foot distance whereas other wired devices give you as far as the wire (which is also a tripping hazard).
All of the devices mentioned above allow you to run Netflix directly. If you don't want to do that, there's another way…
Cast to your Internet-Connected Device
Some of the devices mentioned above will allow you to display the content from another device. Here's how you do that on…
Windows
On Windows, you accomplish that through the Project option on the taskbar.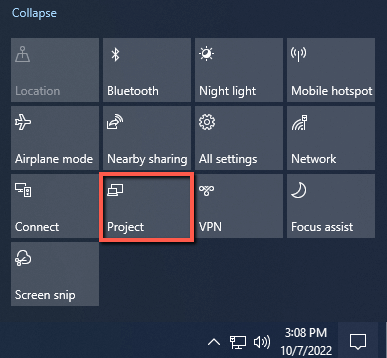 You'll be provided with a number of options. Click "Connect to a wireless display".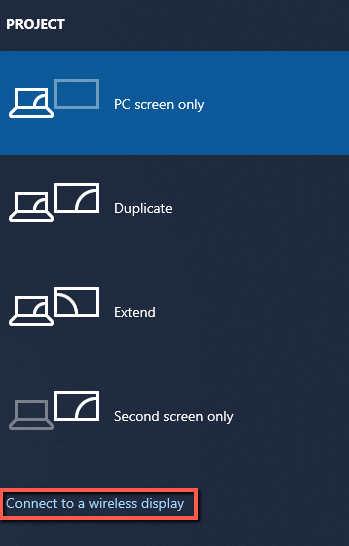 That will take you to another page with your TV. Click on the TV to pair it.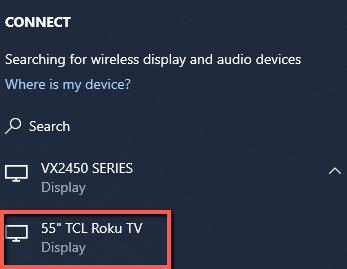 Now, your computer will project onto the TV. On Android…
Android
On your Android device, swipe down from the top to expose the menu. Tap "Smart View".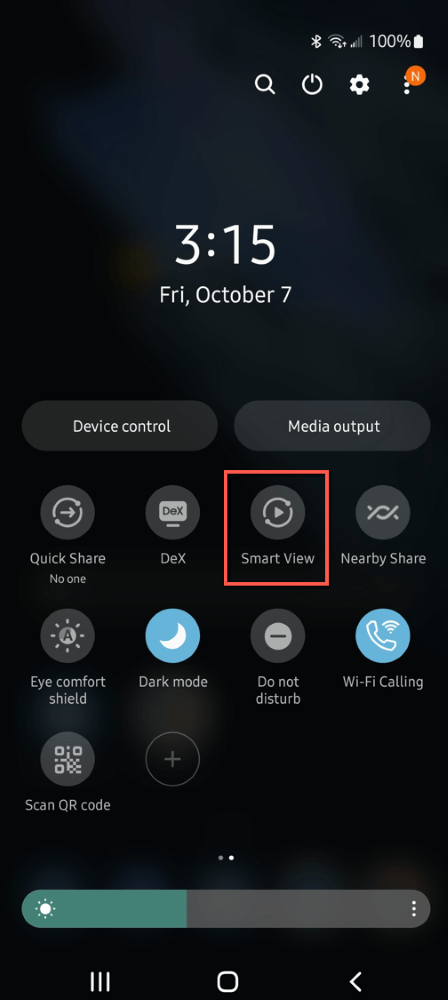 In the next window, select the device you'd like to pair.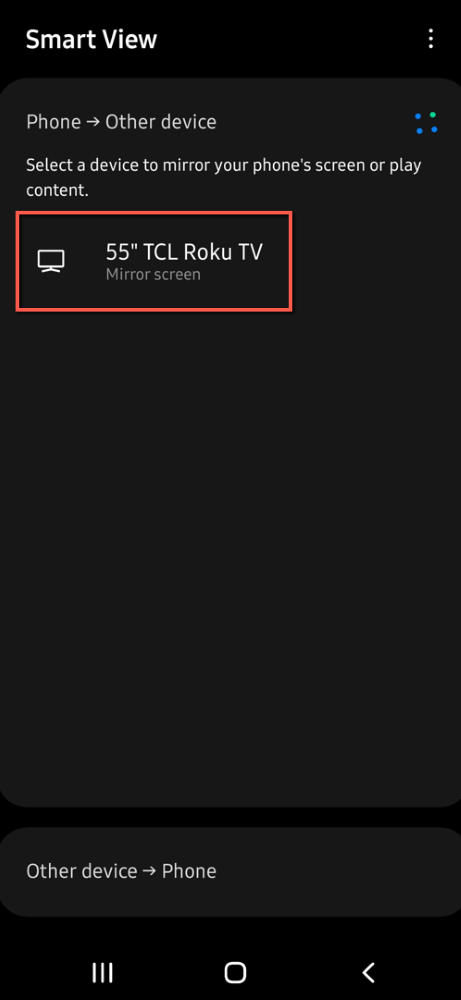 macOS
Click the Airplay icon and then the device you'd like to connect to.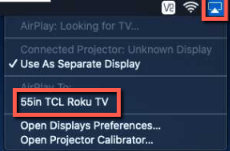 iOS
Open Netflix and tap the cast icon in the upper right.

Select the device from the list to which you want to cast.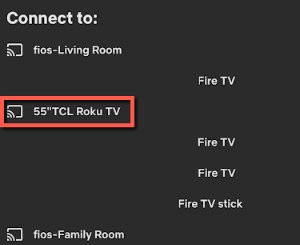 Can You Watch Netflix Without Wi-Fi?
Yes! Netflix allows you to download content to your devices–if they're compliant mobile devices. You'll be able to see this with your Netflix app.
In your Netflix app, tap Downloads at the bottom of the screen.

Tap See What You Can Download.

Netflix will load content you can download and store locally on your phone or tablet.
Conclusion
If you have a Smart TV with the Netflix app, then you don't need to do anything other than log into the app. Otherwise, you'll need to connect some device to the TV, wired or wireless, to stream Netflix to your TV.
How do you handle video streaming? Let me know in the comments!