Although you can sync and back up your messages to iCloud, you can only view conversations on an Apple device using the Messages app.
To view text messages on iCloud from an iPhone, tap the Sync this iPhone switch in the Messages pane of iCloud settings. After doing so, your iCloud messages will download to your iPhone.
Hi, I'm Andrew, a former Mac administrator, and I will show you the options at your disposal for viewing your text messages in iCloud.
We'll look at several options for retrieving your messages, and I'll help you decide which one is right for you.
Let's get started.
Option 1: Sync Messages on Your Apple Device
If you've previously synced Messages from another Apple device, use this step to view those conversations in the Messages app.
From an iPhone:
Tap on your name from the Settings app.
Tap iCloud.
Tap Show All under the APPS USING ICLOUD heading.
Tap Messages.
Tap the switch next to Sync this iPhone to turn on message sync. (Green means the feature is turned on.)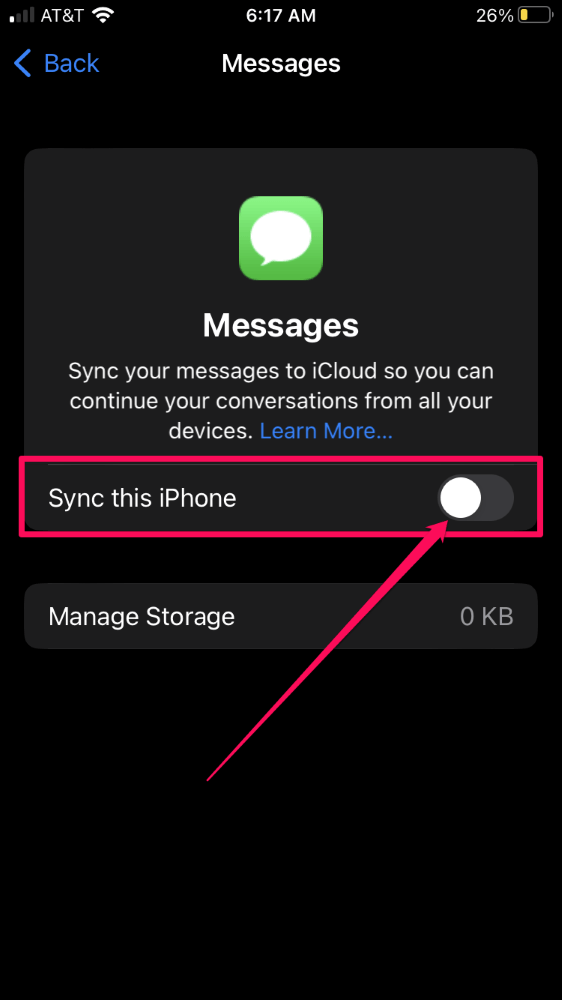 From a Mac:
Open the Messages app.
Sign in with your Apple ID if you're not already signed in.
Click on the Messages menu in the top left corner of the screen and choose Settings…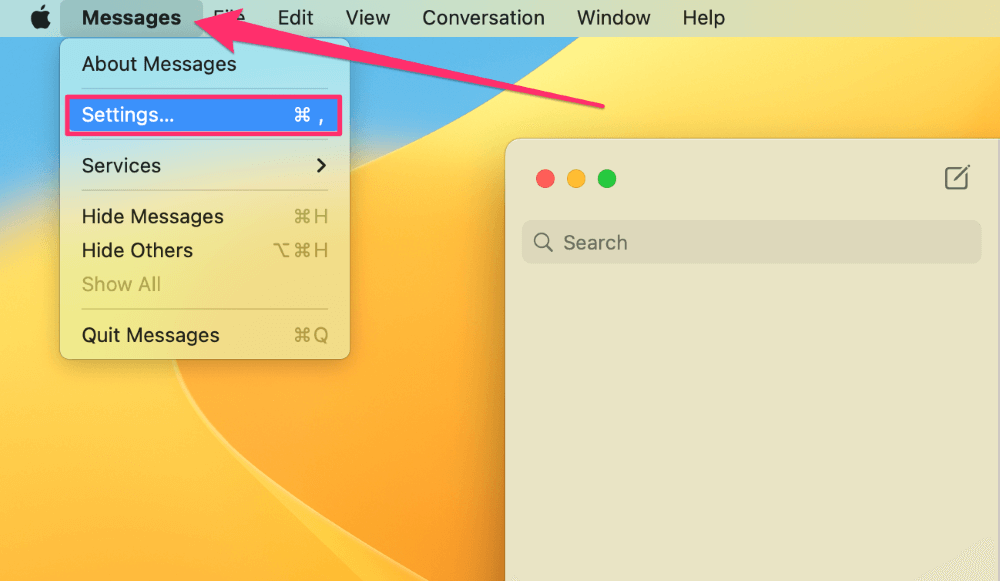 Click on the iMessage tab.
Check the box to Enable Messages in iCloud.

After checking the box to enable message sync, you'll see a notification in the main Messages menu with a progress bar that reads, Downloading Messages from iCloud…
Option 2: Restore Your Device from an iCloud Backup
If you have never synced your messages to iCloud but use iCloud backup, you can retrieve messages from a backup of your phone.
However, there is no way to retrieve the messages directly from a backup; you must erase the device first to perform a restore. Therefore, be sure you have a current iCloud backup of your phone before proceeding.
To restore an iCloud backup onto your phone:
From the Transfer or Reset iPhone screen in the General menu of the Setting app, tap Erase All Content and Settings.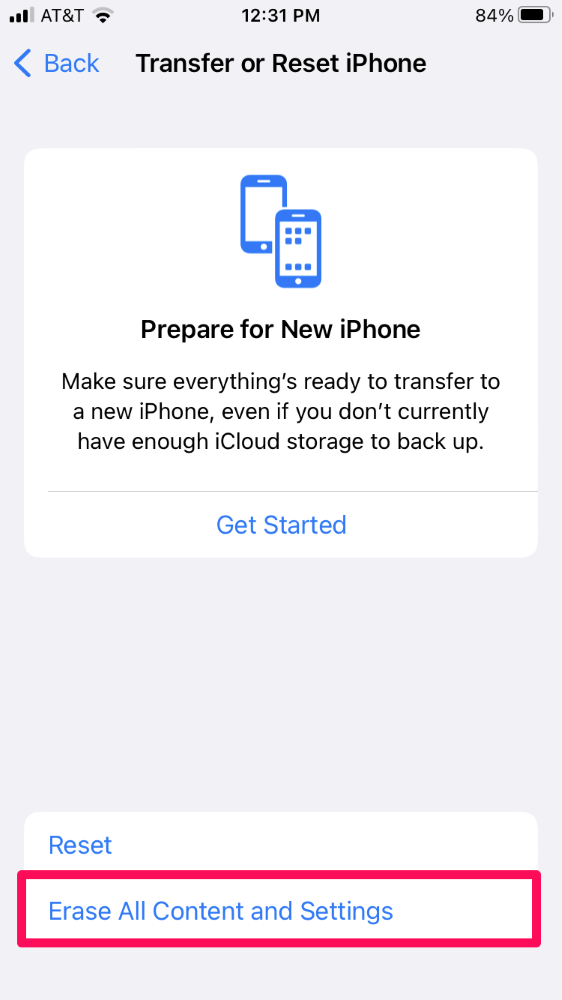 Enter your passcode or Apple ID password if prompted.
Once the erasure has completed, progress through the initial setup screens until you get to the Apps & Data page. Tap Restore from iCloud Backup.
Sign in with your iCloud credentials and select the desired backup (if you have more than one in iCloud).
Once the restore is complete, you'll be able to view any messages stored in your iCloud backup from the Messages app.
FAQs
Here are some other questions regarding viewing text messages in iCloud.
Can I view iMessages online?
No, you cannot view your text messages directly from iCloud.com.
How can I view text messages on iCloud from a PC? How can I view messages on Android? Chromebook?
The answer is the same for all of these commonly asked questions. Messages can only be viewed in the Messages app on an Apple device, even if they are synced to iCloud.
While some iCloud features like Pages, Numbers, and Keynote are available at iCloud.com on non-Apple devices, Messages is not one of them.
How can I view deleted text messages on iCloud?
You cannot directly view deleted messages on iCloud.com. Instead, use the recently deleted feature in Messages or else restore your iPhone from an iCloud backup as described above. 
Messages Are Exclusive to Apple Devices
Undoubtedly, Apple considers Messages a prize jewel and an excellent value-add for Apple products. As a result, I wouldn't expect Messages to be available on PCs, Androids, or iCloud.com anytime soon.
If you have an Apple device, retrieving text messages from iCloud is a simple process in most cases.
What do you think? Should Apple open up Messages on other platforms?