QuickTime is Apple's media playback and screen recording software. While it comes pre-installed on your Mac when you purchase it, finding out how to update it might be a little tricky. So, how do you update QuickTime on Mac?
As a Mac repair technician for nearly a decade, I've seen some complicated problems on Apple computers. Luckily, this is not one of those! Updating QuickTime is extremely easy and only takes a few minutes.
Let's get to it!
Key Takeaways
QuickTime Player is Apple's built-in multimedia player, allowing you to take screenshots, recordings, play videos, and even make minor edits.
QuickTime is updated with macOS software, so you don't need to update it manually.
Since QuickTime comes pre-installed as part of the macOS software, you also cannot uninstall it.
If you want an alternative to QuickTime, you can find many open-source or third-party applications such as VLC media player and Elmedia Player.
What is QuickTime Player
QuickTime is the default video player for macOS, and besides video playback, it also allows for basic editing, such as splitting videos, adding music to videos, and other basic alterations to your videos. 
Is QuickTime Discontinued? What does this Mean?
When researching QuickTime, you may find that it is a discontinued software. This typically refers to the Windows Version of QuickTime, which Apple no longer supports. QuickTime has been around since the early 1990s, so this is no surprise. But the good news is that your Mac still has it.
Apple also no longer releases completely new QuickTime versions for the Mac, but they do still periodically release updates. QuickTime is still a supported software for your Mac and will continue to work until Apple decides to no longer support it at all.
To check which version of QuickTime you have, open QuickTime and click on QuickTime Player from the menu at the top of your screen.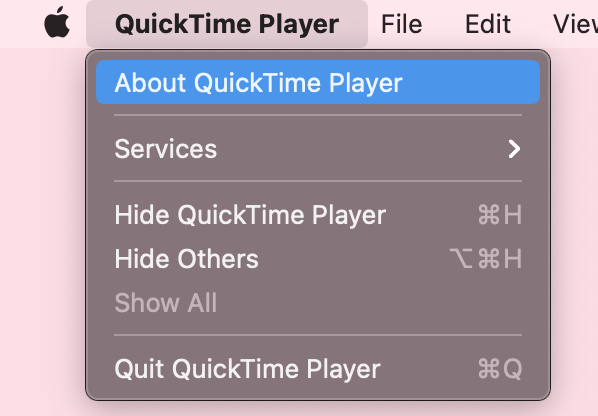 Next, select About QuickTime Player. You'll see the following screen, showing you version information about QuickTime. Ideally, you want to have version 10.5.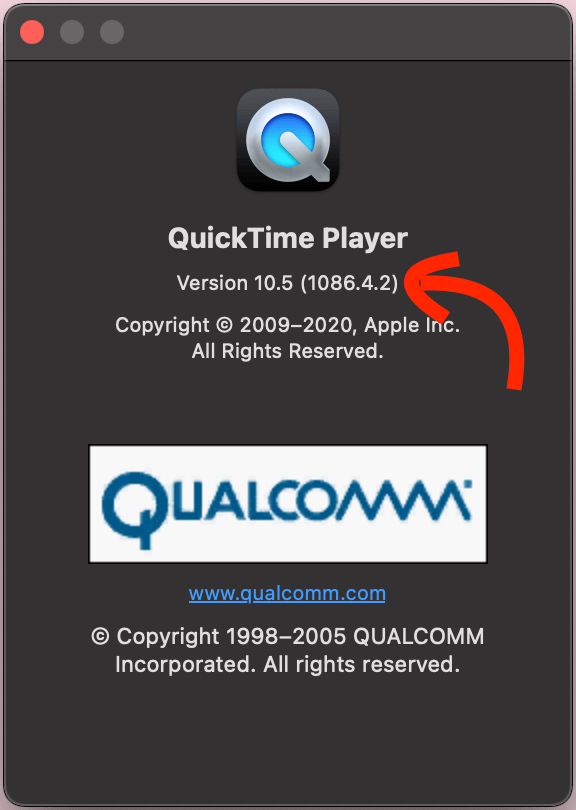 Updating QuickTime
Since QuickTime comes pre-installed on your Mac, Apple makes it easy to keep up with the software updates. QuickTime is updated alongside macOS software updates. Not every macOS update will include an update for QuickTime, but whenever there is a bug fix, update, or other software release required for QuickTime, it will be included in the macOS updates.
What does this mean for you? If you are a regular QuickTime user, be sure to keep up with your macOS Updates. You really don't need to lift a finger–just wait for the updates to roll in and install them when you receive an update notification.
In order to update macOS, take the following steps:
Step 1: Click on the Apple Menu at the top of your screen and select System Settings.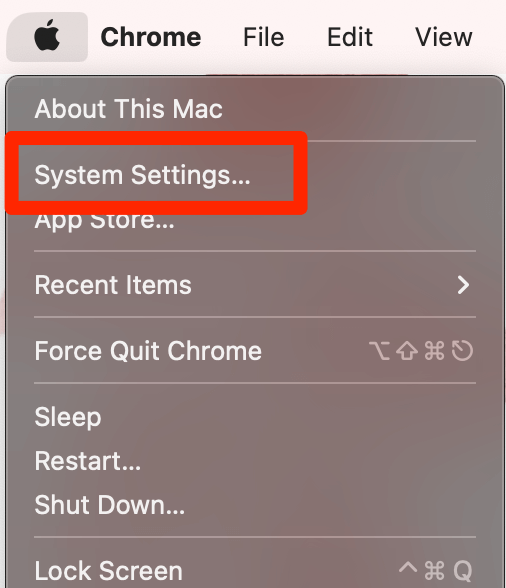 Step 2: Navigate to General from the left sidebar, then choose Software Update on the right-hand side.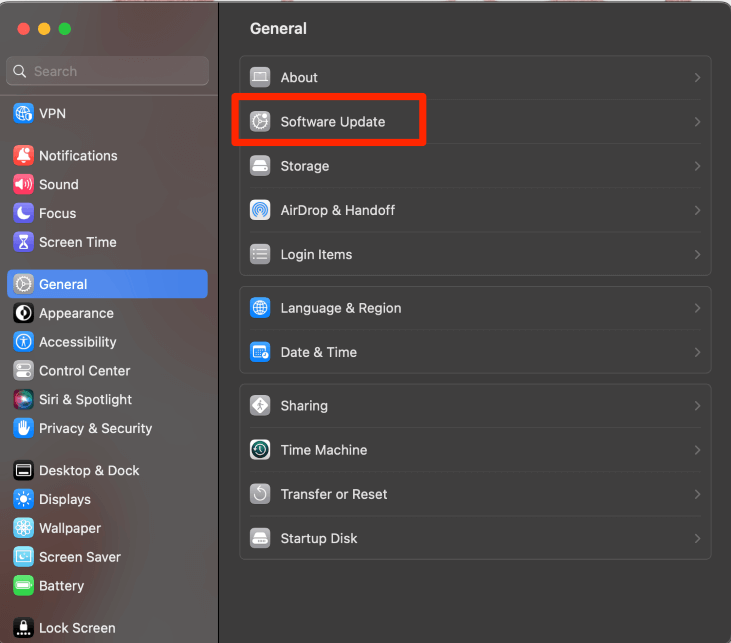 If you have a software update available, follow the prompts to complete the update.
Note: I suggest keeping automatic updates on. This means that when your computer has sufficient power or is plugged in, it will automatically complete MacOS software updates. This makes it as easy as possible to keep up with the updates. However, be aware that it will not always automatically update, so be sure to periodically check to ensure that you do not have any pending updates.
Are There Alternatives to QuickTime?
If you feel like QuickTime is a bit limited, the good news is that there are plenty of alternatives out there for you to use. You can pick from a wealth of both free and paid options. But my personal favorites are VLC Media Player and Elmedia Player.
VLC is an open-source program that lets you play almost every format under the sun, including all your favorite downloadable and physical media. You can download it for free and use it without limitations.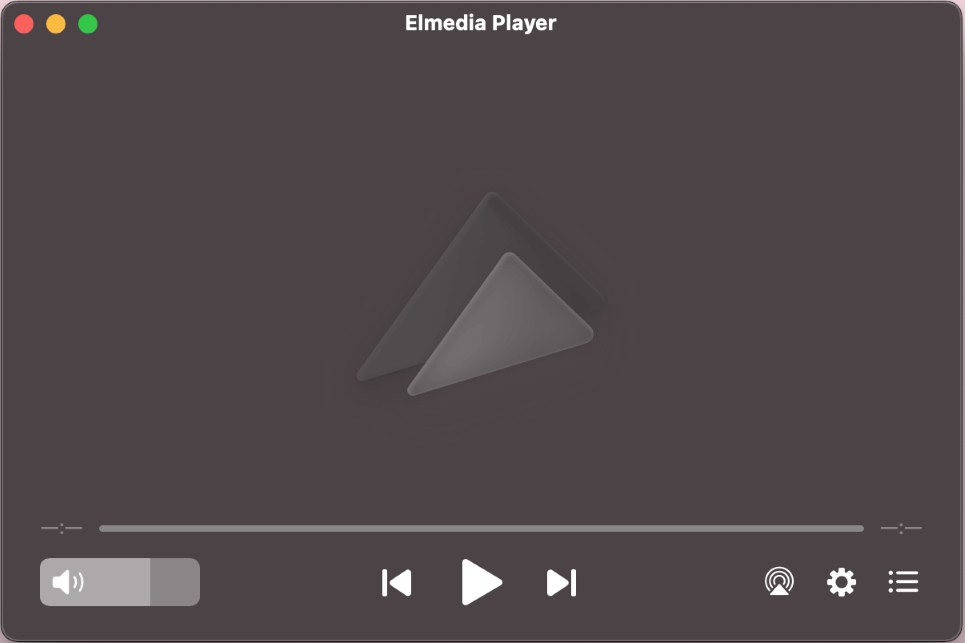 Another good option is Elmedia Player. You can also get this app for free via the Mac App Store. It supports many different types of media, including all of the most popular video and audio formats.
Final Thoughts
QuickTime is a relatively simple software for video viewing and even doing some light editing. Since it comes pre-installed on your Mac, it is very easy to keep it up to date. Simply remember to keep up with your macOS updates, and your QuickTime will follow suit. Better yet, enable automatic updates so you don't have to lift a finger.
If you want a more potent multimedia application, you can always download and install a third-party player such as VLC or Elmedia Player, both of which support many more formats than QuickTime.
Were you able to update QuickTime on your Mac? Do you use QuickTime, or do you prefer another video player? Let us know in the comments!