Using a VPN service on your iPhone is an excellent first step to making your online activities more private and secure.
Without one, your telecommunications provider keeps a full log of your browsing history and may even sell it to advertisers, who already track your every online move to serve you more relevant ads. Governments and hackers also keep a close eye on you. All of that goes away with a VPN.
There may be times you want to turn your VPN off. For example, you might find some content that you can't access while you're connected or want to save data when subscribed to a limited VPN plan.
There are three main ways to turn off a VPN on an iPhone. Read on to learn the one that works best for you.
Method 1: Use the VPN Service's App
If you're using a commercial VPN service, you can use their iOS app to turn off the VPN. Chances are, that's the app you used to sign up for the service in the first place.
Here's an example using Surfshark, a popular VPN that we've reviewed here on SoftwareHow. Just open the app and click Disconnect.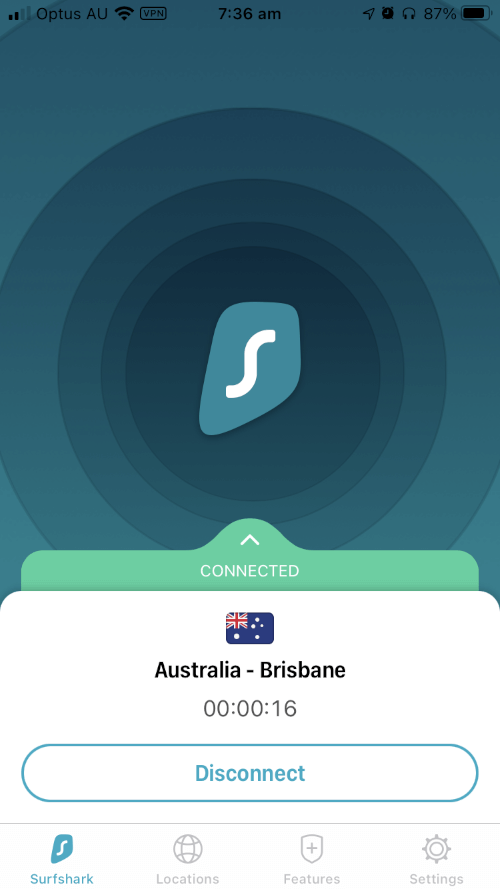 Unfortunately, things aren't always so simple. Perhaps you deleted the app, or your phone was manually set up to use your employer's VPN without the use of an app. There is no super obvious way to turn it off.
Fortunately, there are two ways to achieve this using the iOS Settings app.
Method 2: Use the iOS Settings App
Once you start using a VPN, Apple adds a VPN section to its iOS Settings app, just under Personal Hotspot.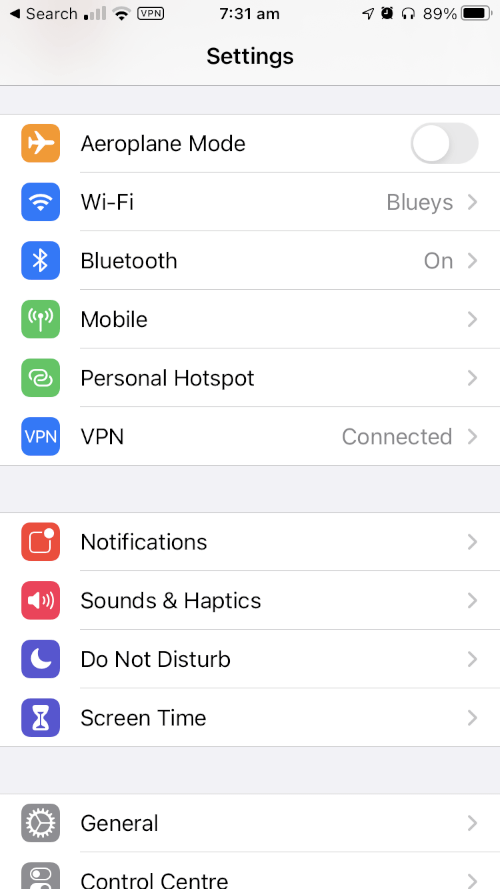 Tap VPN, then turn off your VPN by tapping the green Connected switch.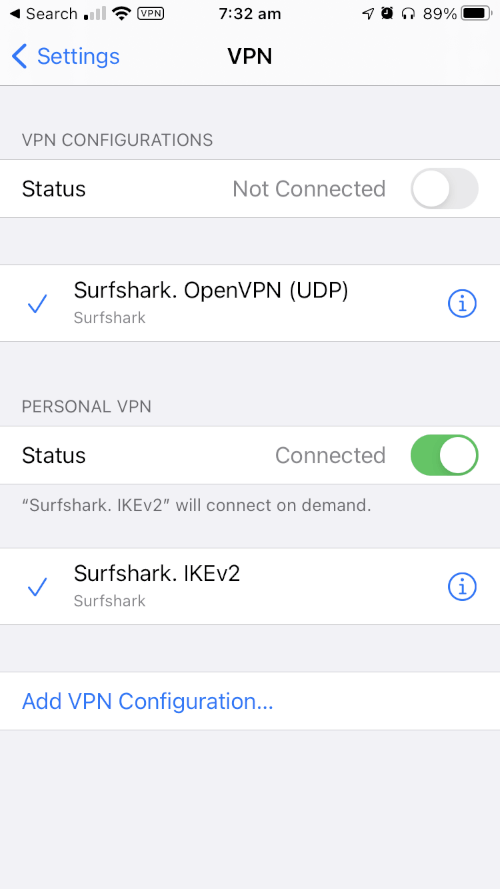 If you want to make sure your VPN doesn't automatically connect in the future, tap the "i" icon next to the name of the service and make sure Connect On Demand is switched off.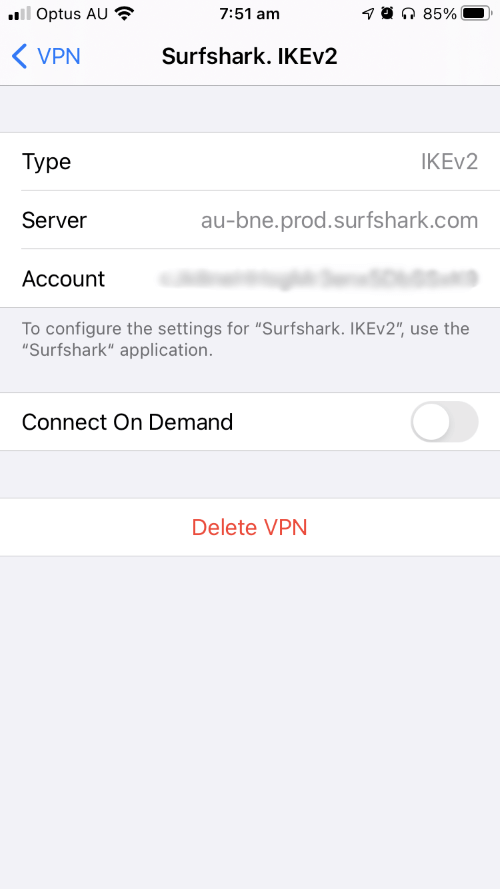 Method 3: Use the iOS Settings App
Another place you can turn off your VPN is the General section of your iOS Settings.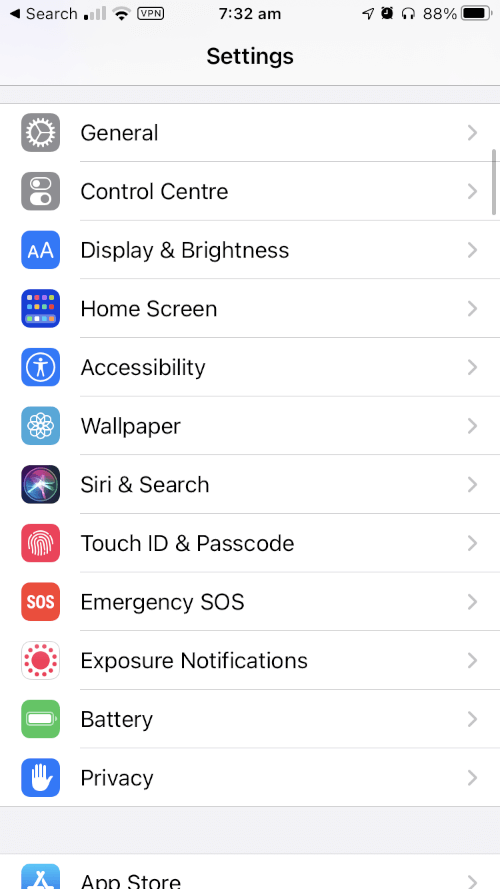 Here, you'll find a second instance of your VPN settings.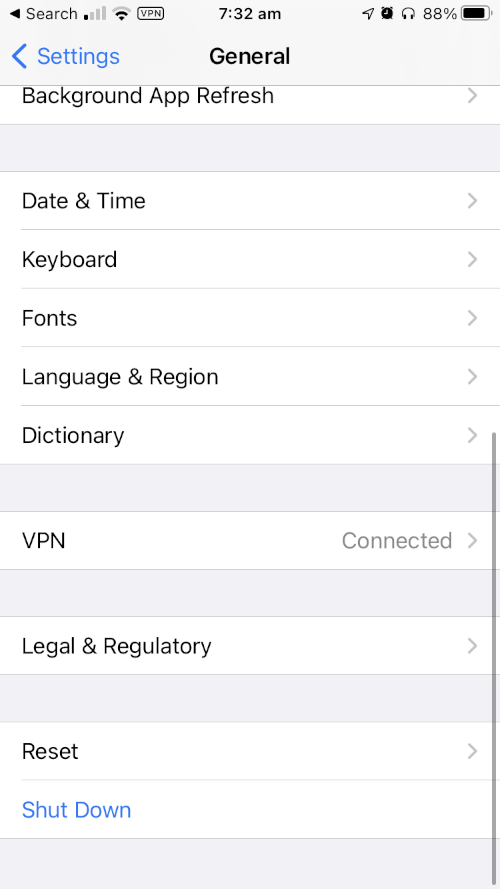 This works the same as the VPN settings covered above. To turn off the VPN, tap the green Connected button.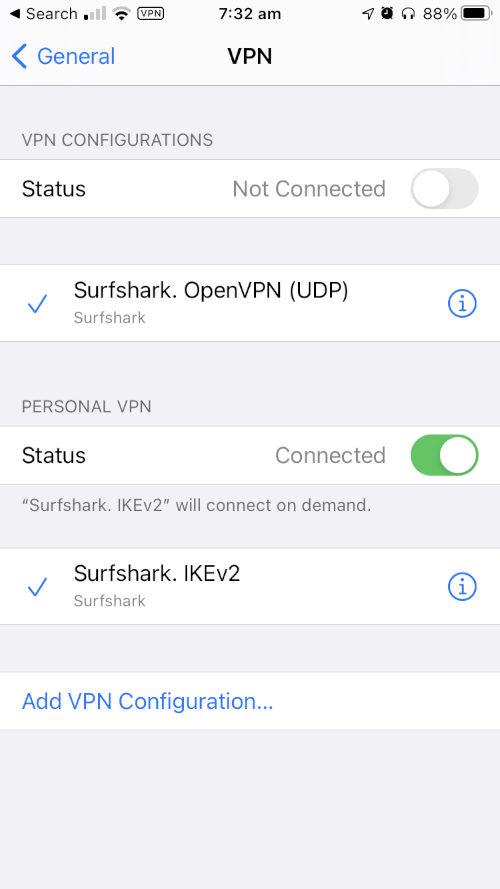 That's it for this tip. Let us know which of the methods is your favorite, or if you discover another quick way to disable VPN on an iPhone.