To turn off iCloud Music Library on your iPhone, toggle the Sync Library switch to the off position in the Music screen of the Settings app.
Hi, I'm Andrew, a former Mac administrator. Keep reading for more details, screenshots, and instructions for disabling iCloud Music Library on the iPhone and on other devices.
I'll also answer a few frequently asked questions at the end of this article. Shall we get started?
How to Turn Off iCloud Music Library on iPhone
Whether you have a current iPhone or older devices like the iPhone 11 or iPhone 12, it is pretty simple to turn off iCloud Music Library. Here's how:
Open the Settings app.
Swipe down until you see Music about halfway down the page. Tap on Music.
Tap the Sync Library toggle switch to move it to the off position (the switch's background color should change from green to gray.)
Tap Turn Off at the prompt.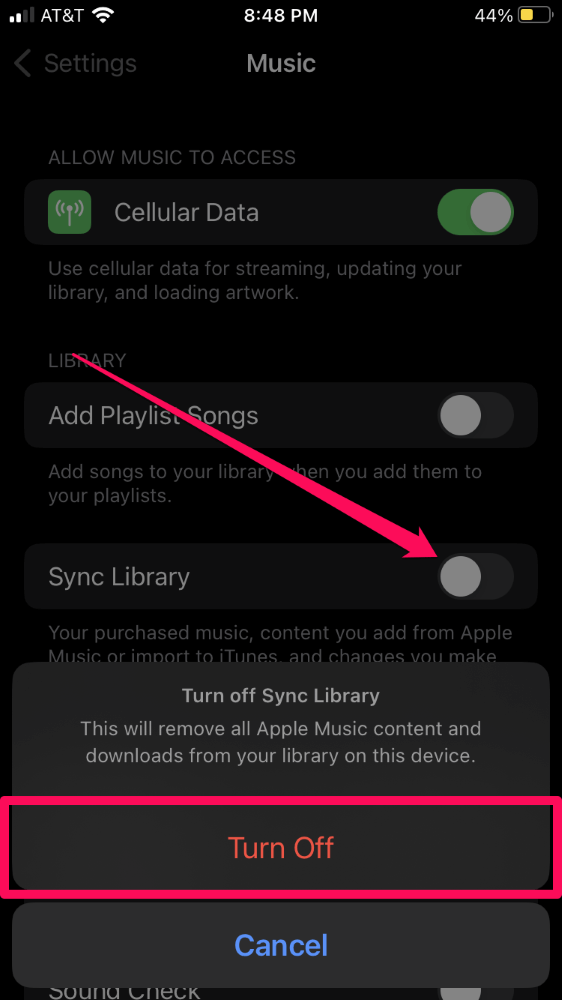 The Sync Library option will only appear for current Apple Music subscribers.
How to Turn Off iCloud Music Library on a Mac
Here's how to turn off the sync feature on a Mac:
Open the Apple Music app.
Click on the Music menu and select Settings…
From the General tab, uncheck the Sync Library box.
Click OK.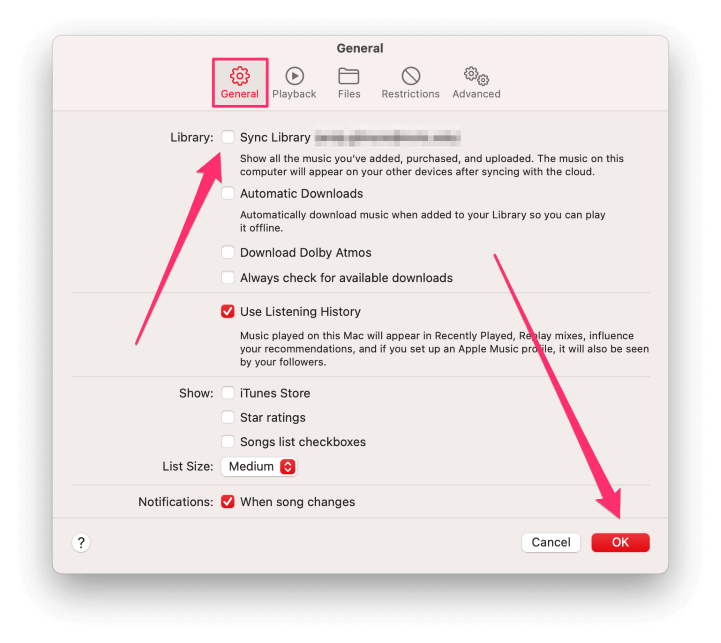 How to Turn Off iCloud Music Library on a Windows Computer
To turn off iCloud Music Library on a PC:
Open iTunes.
Click on the Edit menu and choose Preferences…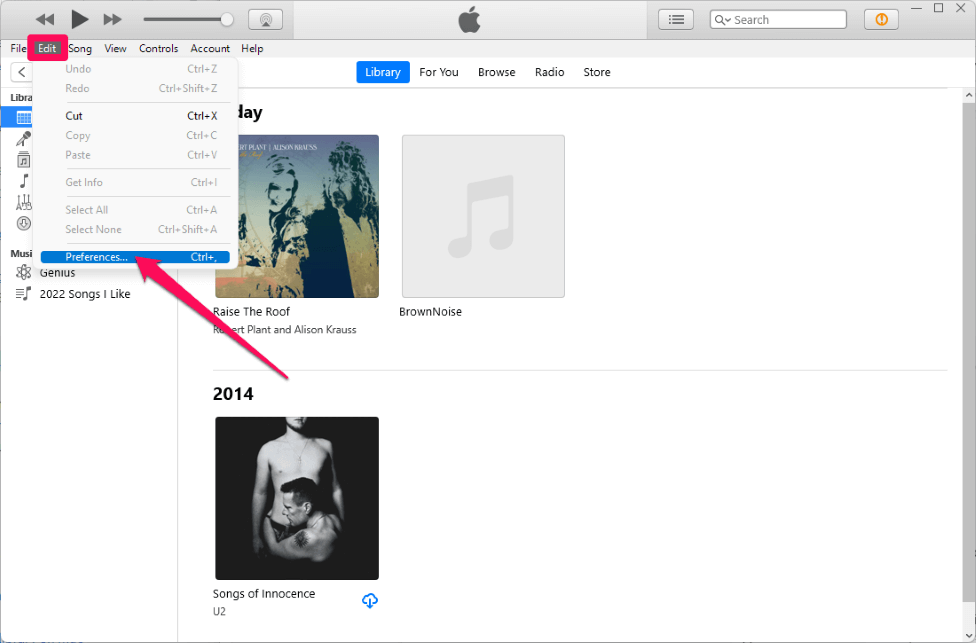 From the General tab, uncheck the iCloud Music Library box.
Click OK.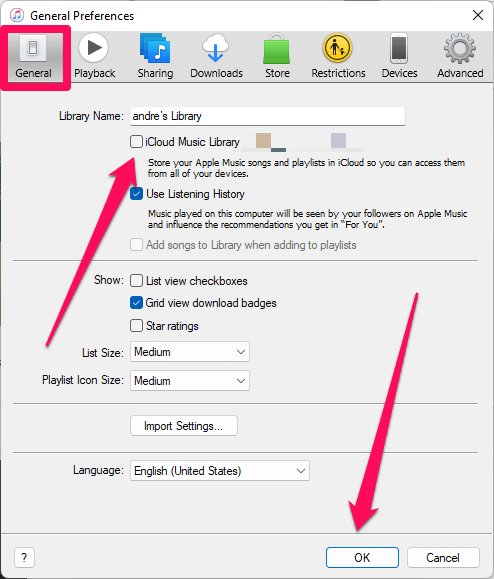 What Is iCloud Music Library?
iCloud Music Library is a bonus feature for Apple Music subscribers that allows you to sync your personal music library to the cloud for playback on up to ten (right) devices signed in with the same Apple Music account. (The feature is very similar to Apple's iTunes Match program.)
So if you have some rare MP3s–like your cousin's garage band debut album or James Brown's 1991 box set, Star Time–that are not available on Apple Music, iCloud Music Library allows you to sync those tunes and listen to them on multiple devices.
It is worth noting that iCloud Music Library is not a backup service. If you lose your original MP3 files, they will be lost from your iCloud Music Library. Therefore, it would behoove you to create a backup of all music you can't live without.
FAQs
Here are some other questions you might have regarding macOS and text editing programs.
What happens if I turn off iCloud music library on my iPhone?
Any music files that did not originate from the iPhone will be removed from the Library folder in the Music app. This includes songs you downloaded locally from your iCloud Music Library and songs you purchased from iTunes in the past.
One exception to this seems to be unique tracks for which Apple can't find a match in its database of 100 million songs.
In my testing, I uploaded a custom MP3 file from my PC via iCloud Music Library, turned on music sync on my iPhone, downloaded the track onto my iPhone, then turned off iCloud Music Library on the phone. The custom track remained on the iPhone.
Your mileage might vary, so be sure to have a backup of any critical music files before experimenting. As long as the file resides on the source machine, you should be able to re-enable music sync, but it is best to have a backup in case of a software glitch.
How do I turn off iCloud Music Library without deleting my music?
Turning off iCloud Music Library will not delete the original source files or playlists. Nevertheless, the synced copies of your music will be removed from devices when you turn off music sync. Other than the exception above, there is no way around removing your synced music files.
iCloud Music Is a Great Feature, but It's Not for Everyone
iCloud Music Library is a unique bonus feature of Apple Music that can enhance your music experience, but there may be times when you want to disable it on some or all of your devices.
Use the instructions above to disable the feature as needed. You can always re-enable sync at a later date.
What has your experience with iCloud Music been like? Do you recommend using the feature?