Coloring books have become an awesome way for people to de-stress and unwind. Using Procreate to color in a digital coloring page allows you to be creative and focus on something enjoyable without having to think too much about the outcome of what you're doing.
I'm Carolyn and I've been using Procreate for over three years to run my small business. This means that sometimes, I forget to use the app for pleasure. Coloring pages are a great way for me to enjoy my artistic skills and detach the connection between work and my iPad.
I particularly enjoy mandalas and coloring pages that offer a lot of repetitive patterns. That way I can just choose a few colors and switch back and forth between them without having to think too much.
Sometimes, I'll draw my own mandalas to use as coloring pages but there are so many free resources available online that I also love to search through all of the different options. Today, I'm going to show you some of my favorite coloring pages that I've found online.
22 Procreate Friendly Coloring Pages for Adults
I have highlighted my all-time favorite coloring pages below. If you find one you like, all you have to do is click on the link beneath it to download it to your own device.
1. Creative Haven Butterflies Flights of Fancy Coloring Book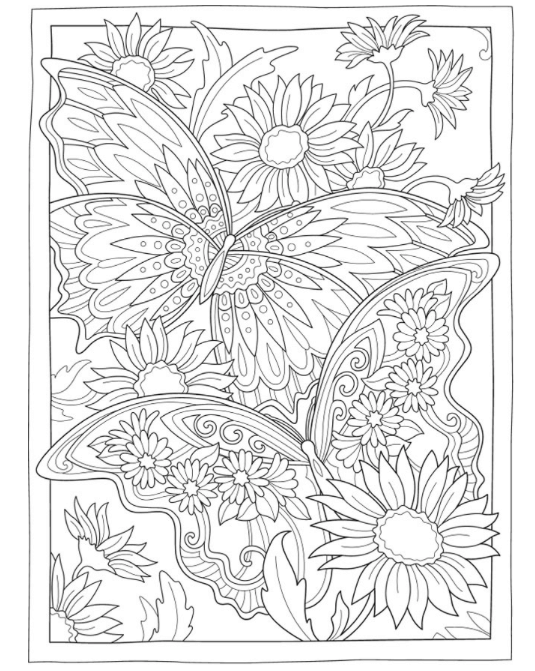 By: Dover Publications
This nature-style combination of flowers and butterflies is an intricate and beautifully detailed page from one of my favorite coloring books. This publication is free and you can download multiple pages from the same book.
2. Geometric Tiled Patterns Coloring Book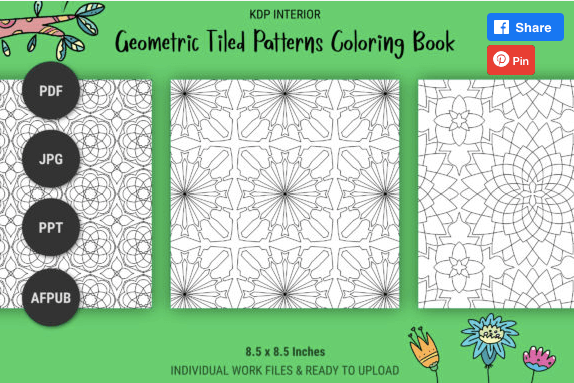 By: KDP Interior
These symmetrically satisfying geometric-shaped patterns will give you a kaleidoscope of imagery to work with and at a good price. For just $4.99 USD you get access to over 40 different pattern coloring pages.
3. Holy Crap Coloring Page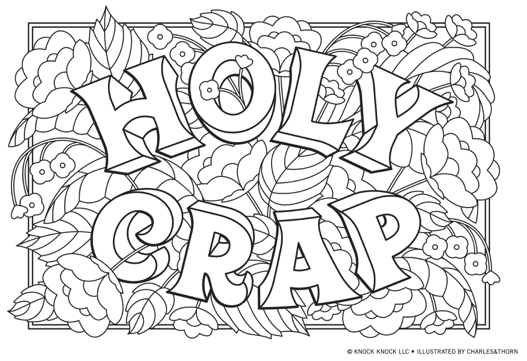 By: Charles Thorn, Knock Knock
This free coloring page selection is funny, relatable, and enjoyable to color in. With over 6 floral craps to choose from, this coloring page resource will keep you busy.
4. Stay Magical Coloring Sheet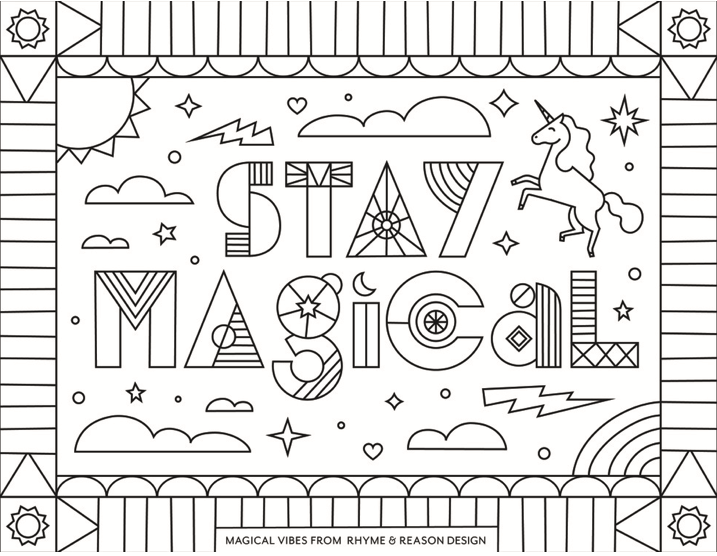 By: Lauren Castro, Rhyme & Reason Design
The pandemic sparked a lot of online drawing resources, thanks to the kind artists who wanted to keep us all sane. Lauren Castro was one of them. This free coloring page offers simple shapes and a positive message.
5. Dolphin Mandala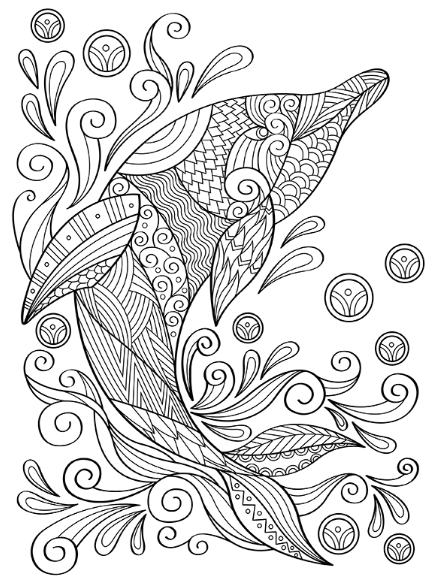 By: Muse Printables
This beautiful aquatic scene features a large variety of different shapes and patterns that all joined up to become one beautiful dolphin and is free to download.
6. Zentangle Animal Coloring Book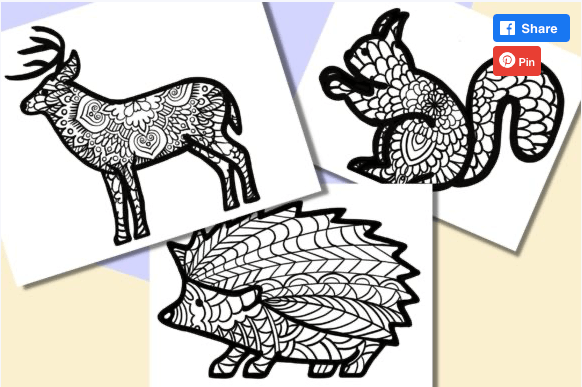 By: Neel Artistry
For the animal love in all of us, this selection of coloring pages all features a different animal consisting of various patterns and shapes. This series is available for only $2.99 USD.
7. Mandala Coloring Book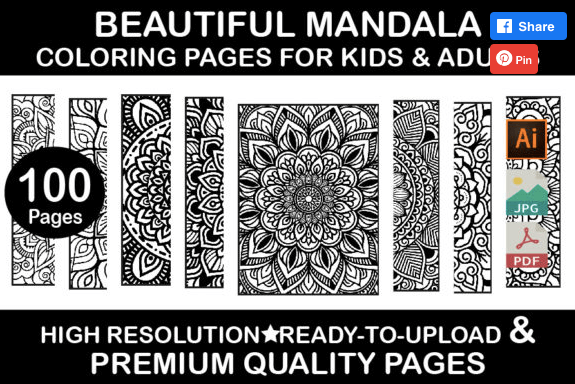 By: KDP Interior
If you're like me, you will love these perfectly symmetrical and detailed mandalas that will look so incredible when finished. For just $1 USD, you will have access to 25 mandalas available in four different file types.
8. Valentines Digital Coloring Book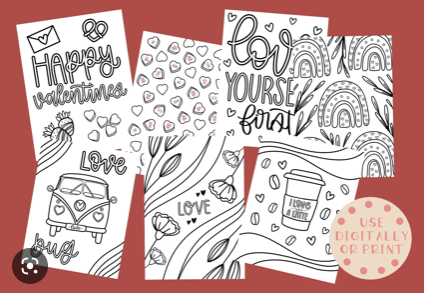 By: Fabi Design Studio
This one is for the doodler. These cute Valentine's Day theme coloring pages will have you all loved up for only $4 USD.
9. 100+ Heart Coloring Pages Bundle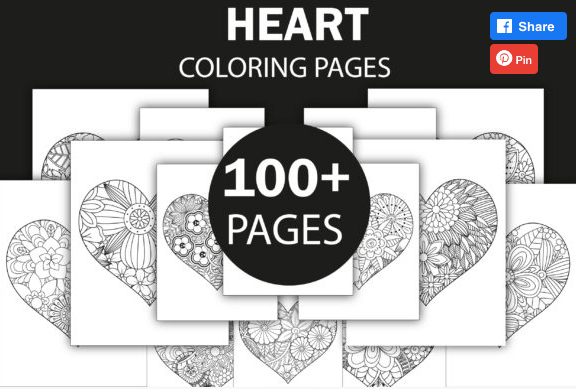 By: KDP Interior
Another coloring page for the artist who loves romance and mandalas. These heart-shaped, symmetrical mandalas patterns will last you forever, you get over 100+ pages for only $3.50 USD.
10. Wild Animal Coloring – Lion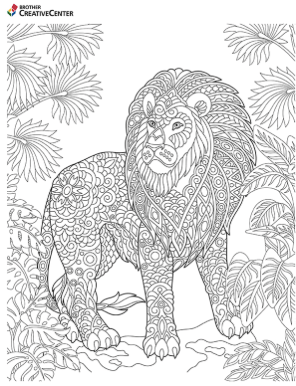 By: Brother Creative Center
This majestic lion features mandala patterns combined with flowing leaves for a nice combination of colors. This download is completely free.
11. Fantastic Cities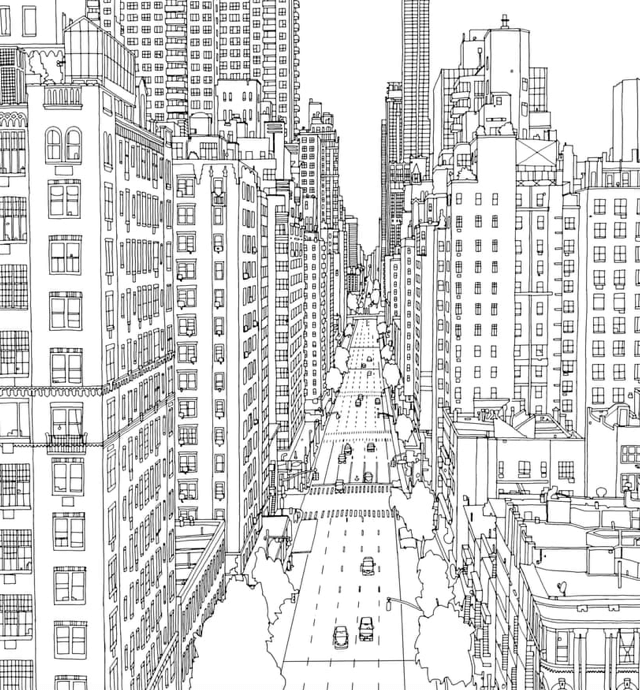 By: Steve MacDonald
This artist creates coloring pages depicting busy cities all over the world. If you're into architecture or cityscapes, these coloring pages are made for you.
12. Sugar Skull Coloring Page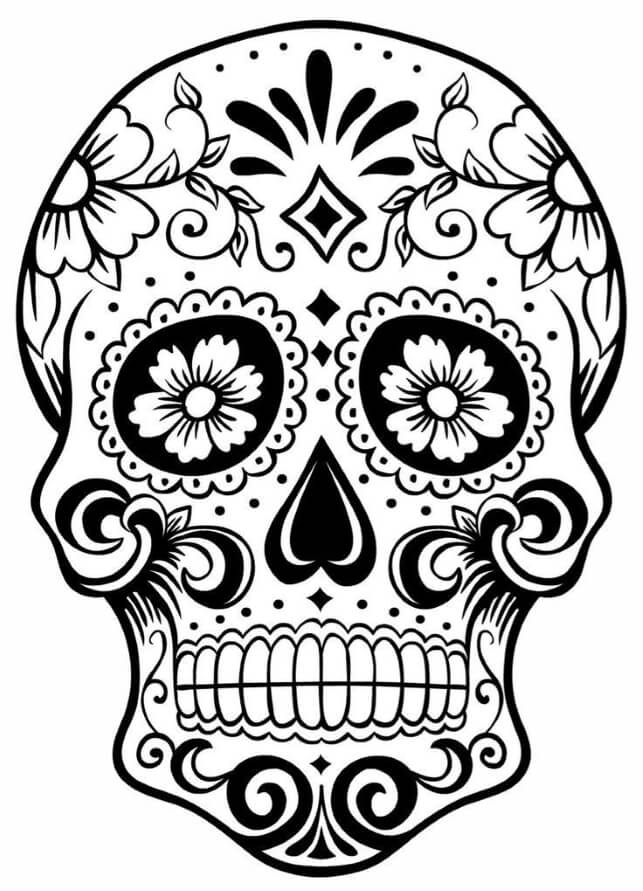 By: Coloring Home
This detailed skull coloring page is the perfect picture to complete just in time for Dia De Los Muertos.
13. Floral Camera Coloring Page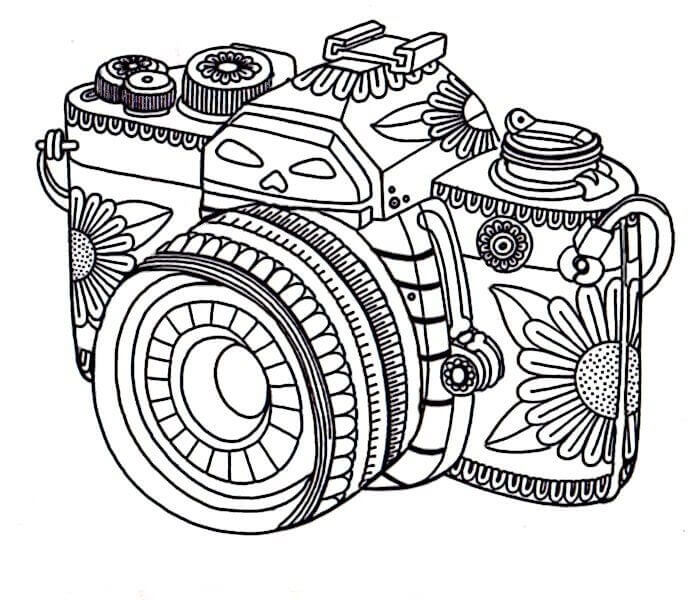 By: Pokoloruj Swiat
This beautiful camera covered in floral prints is just what you need to get started without getting too overwhelmed with too much detail.
14. Morticia Addams Kitchen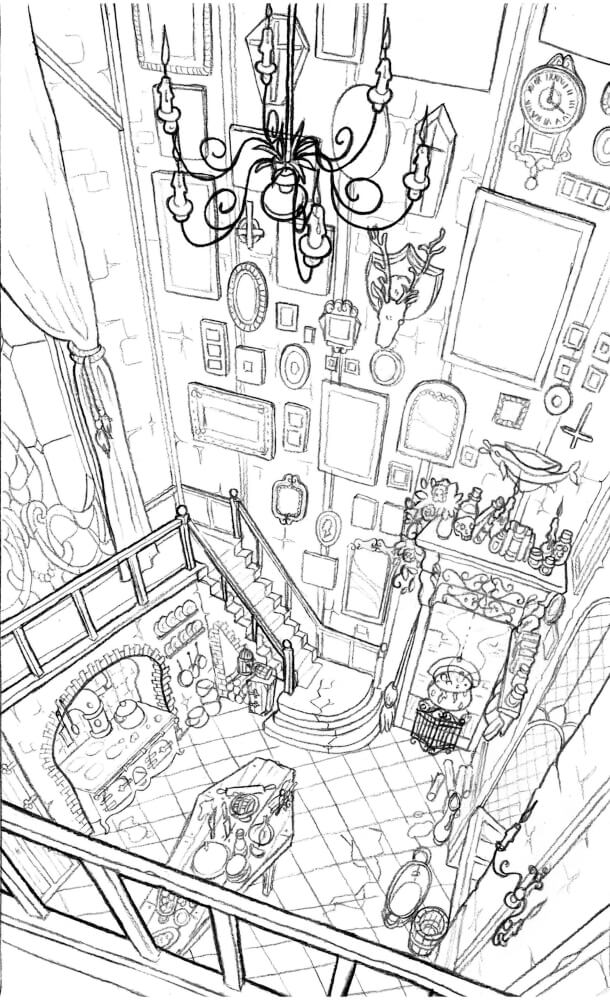 By: Deviant Art
If you've been watching the new Wednesday Addams series and you're into perspective, this busy and detailed kitchen scene is the perfect coloring page to start working on today.
15. Arte Harpers Coloring Page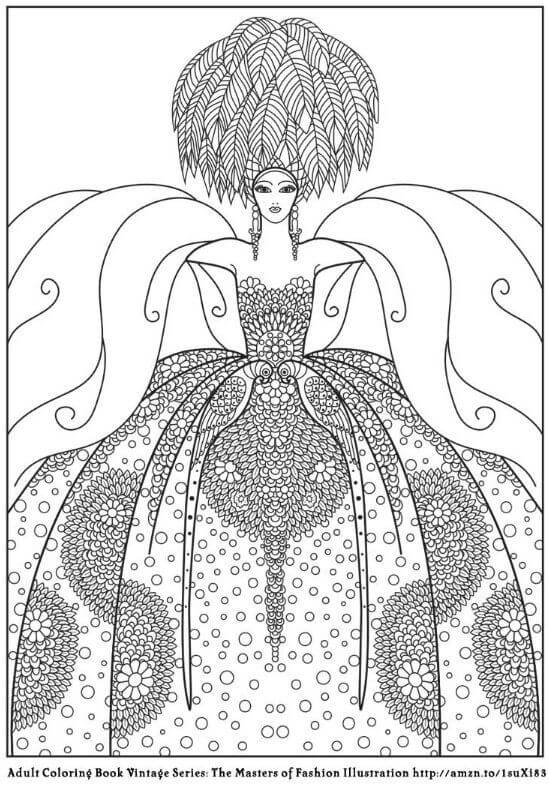 By: Wendy Piersall
This coloring page is from a vintage fashion illustration coloring book and the options are incredible. The detail on this gown may drive you crazy but it will be worth it in the end.
16. Free Owl Coloring Page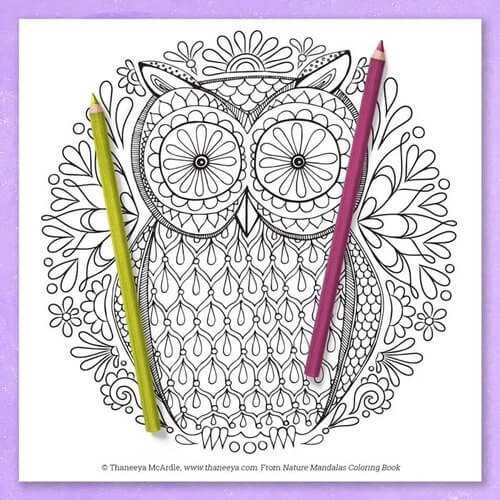 By: Thaneeya Mcardle
The perfect mix of owl and mandala. The repetitive shapes in this piece were what I found the most enjoyable about this free coloring page download.
17. Two Pups in a Basket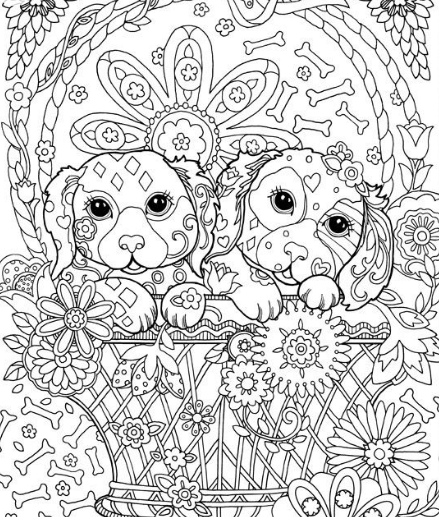 By: Marjorie Sarnat
This is from one of the most important coloring books of all time, the Dazzling Dogs Coloring Book. This is just a glimpse into a wide variety of beautiful pooches who are waiting to be colored in.
18. Intricate Horse Adult Coloring Page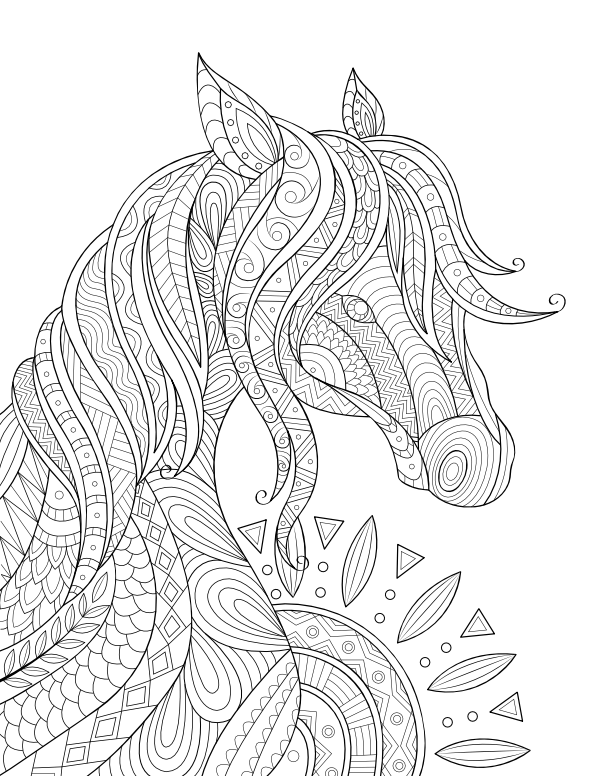 By: Muse Printables
I think this is one of the most stunning coloring pages of all time, not just because of its stunning subject, but the fine details and carefully considering patterns within the drawing.
19. Adult Coloring Butterfly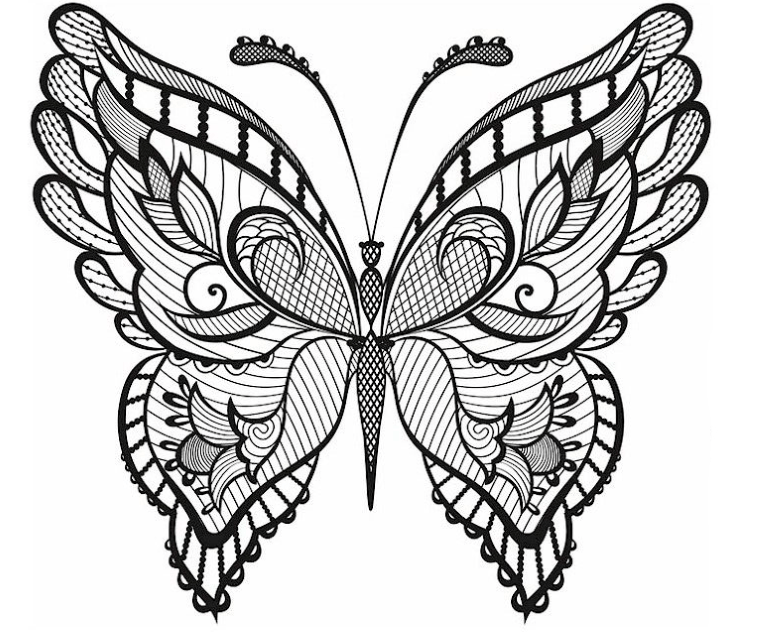 By: Best Coloring Pages for Kids
Don't let the artist's name deter you… they provide a selection of adult-level coloring pages too and also have many different topics and insects to choose from.
20. Henna Owl Coloring Page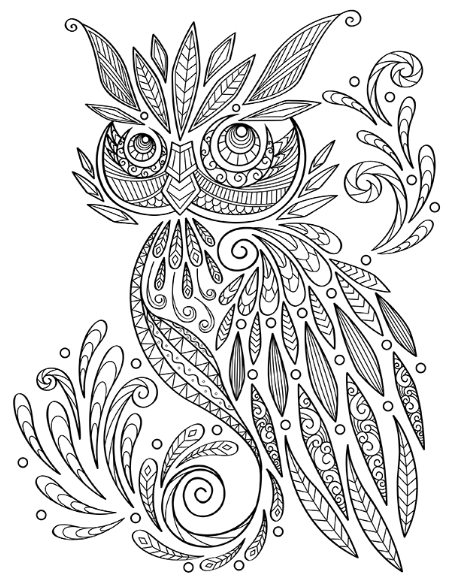 By: Muse Printables
Another absolutely stunning owl is broken into detailed separate segments in the shape of leaves.
21. Floral Yin Yang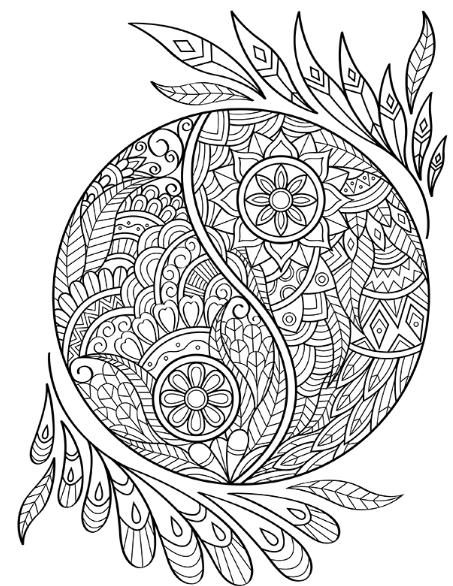 By: Muse Printables
If you're looking for a more advanced, mandala-style coloring page then this is it. It comprises a series of abstract patterns and shapes all wrapped into one Yin Yang symbol.
22. Black Hole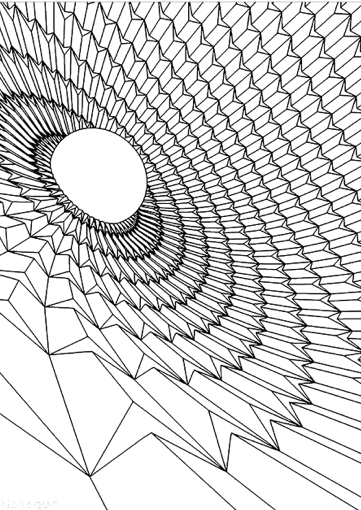 By: Just Color
This is one of my favorite coloring pages. It's only available in PDF as it wasn't made specifically for digital art but it's worth the extra layers. This trippy, perspective pattern will have your eyes focused for hours on end.
How to Color on Coloring Pages in Procreate
Once you have chosen which coloring page you want to use, it's time to import it into your Procreate app and get started. Here's how:
Step 1: Start a new canvas and try to choose a shape that matches the shape of the coloring page you chose. I chose the A4 size canvas for my example. Under your Actions Tool, select Insert a File/Image and tap on your coloring page image.
Or you can add your download directly to Procreate by tapping on the Share option of your internet browser window.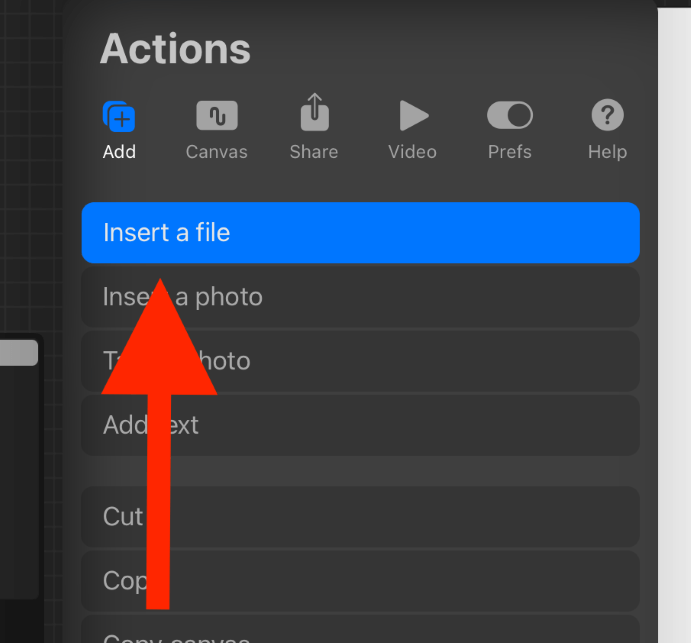 Or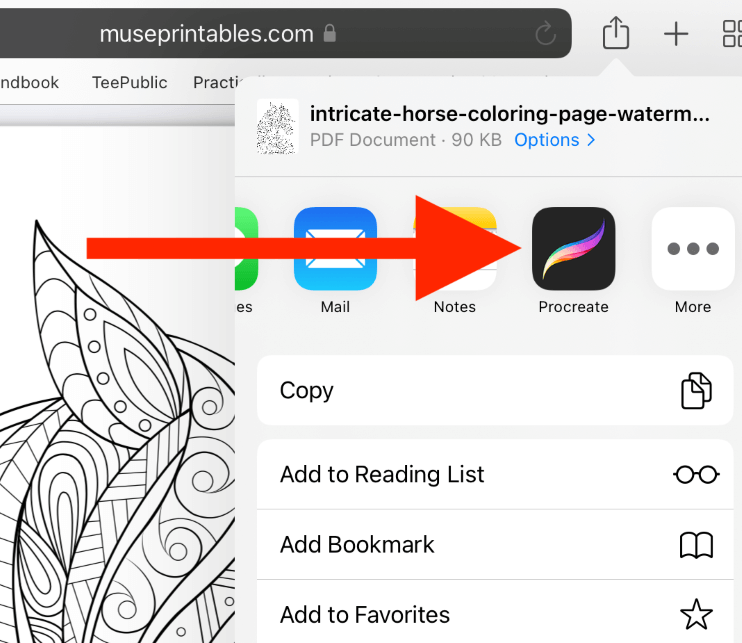 Step 2: Once your image is loaded into your canvas, open your Layers menu and tap on the + icon in the top right-hand corner to add a new layer. Drag this layer underneath your coloring page layer.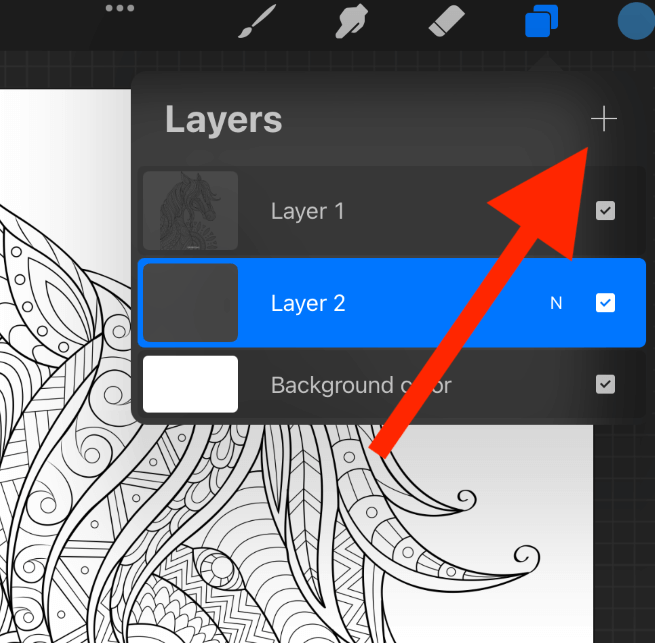 Step 3: You can now begin coloring in on the layer beneath your coloring page.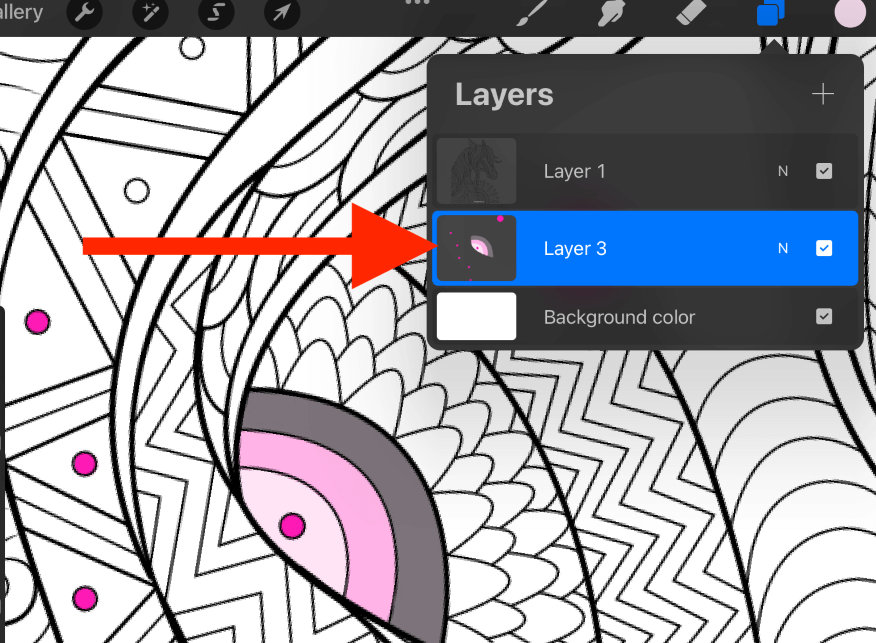 If your coloring page is not saved as a PNG file with a transparent background, you can follow on to the next step.
Step 4: For PDF or JPEG files, you need to change the Blend Mode of your layer so that you see where you're coloring underneath the coloring page. Do this by tapping on the N symbol on your Layer title and selecting "Multiply" with Max Opacity.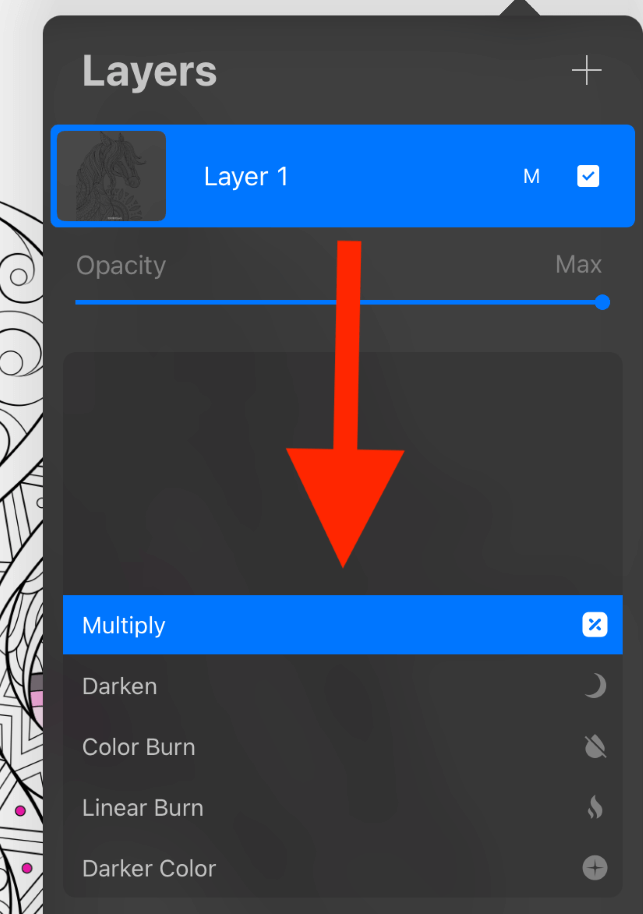 FAQs
Below I have answered some of your frequently asked questions about Procreate coloring pages:
How to add a coloring book to Procreate?
Once you have found the coloring book or page you like, download it to your device. Then begin a new canvas and use the Insert a Photo/File option under your actions tool. You can color directly onto your coloring page or add a new layer on top or beneath the original.
How do you color inside lines in Procreate?
Once you have drawn an outline of the shape you want to fill, you can use the ColorDrop tool to fill the shape. Do this by dragging and dropping your Color Disc onto the blank space within your shape.
How do I fill a transparent color in Procreate?
You can do this by using the ColorDrop tool to fill the transparent color area. Do this by dragging and dropping your Color Disc onto the transparent space and it will automatically fill this area with your chosen color.
How can I turn my photos into coloring pages?
For the best results, you can import your image into Procreate, add a fresh layer on top of it and manually draw the outlines of your photo. Alternatively, you can use external apps like ColorScape or ColorMe that will do this for you.
Conclusion
Using coloring pages in Procreate is one of my all-time favorite things to do when I have downtime and want to relax. I love doing this on Procreate instead of tangible coloring books because it means I can do it on the go and take my coloring pages with me everywhere.
Once you read this article and discover some of the amazing options out there, I guarantee you will be so excited to get started. And with so many free options and the import process not taking too much of your time, there is no reason why you shouldn't start right now.
What's your favorite resource to use for finding new coloring pages for Procreate? Leave your feedback in the comments section below.