One brush in particular that Procreate lacks is a pixel brush. Pixel Art is getting more and more popular with digital artists but it's quite an elaborate task to create one of your own. But don't worry, the internet is serving up the goods yet again.
I'm Carolyn and I've been using Procreate for over three years to run my digital illustration business. I like to keep my digital artwork up to date and make sure that I'm always prepared for my next brief from a client. That's why I am constantly building my brush library for different types of drawings.
In this article, I'm going to share with you 15 of my all-time favorite pixel brushes for Procreate and where you can get them.
What Are Pixel Brushes?
Pixel brushes are brushes that display large, square pixelated strokes on your canvas. They are used to create pixel art which is a pixelated style image that looks similar to old-school video game art like Nintendo.
Here is a selection of my favorite pixel brushes for Procreate:
1. Pixel Art Brush for Procreate by BrushUp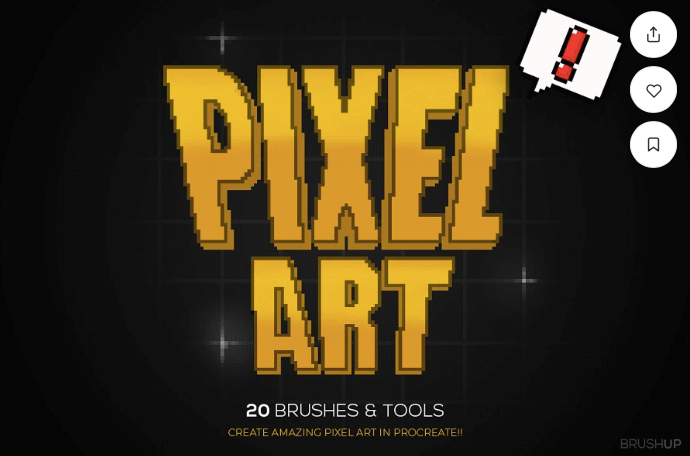 This brush set comes with 20 different pixel brushes to choose from. It costs $12 USD for personal use and $15 USD for commercial use. My favorite brush from this pack is the opacity pixel brush which allows you to create blurred pixelated edges in your drawing.
2. Pixel Art by Bardot Brush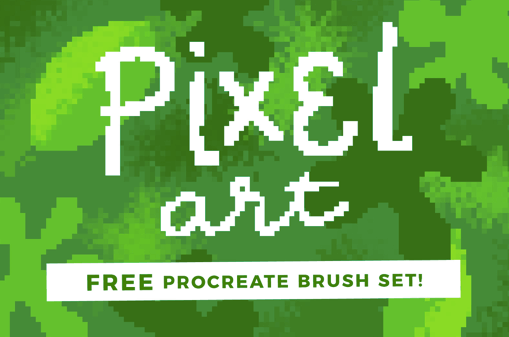 One of my favorite places to find awesome free brushes is Bardot Brush. This set contains 4-pixel brushes and it comes with a handy user guide to teach you how to use them, and all for free!
3. Pixel Art Procreate Brushes by Seamless Team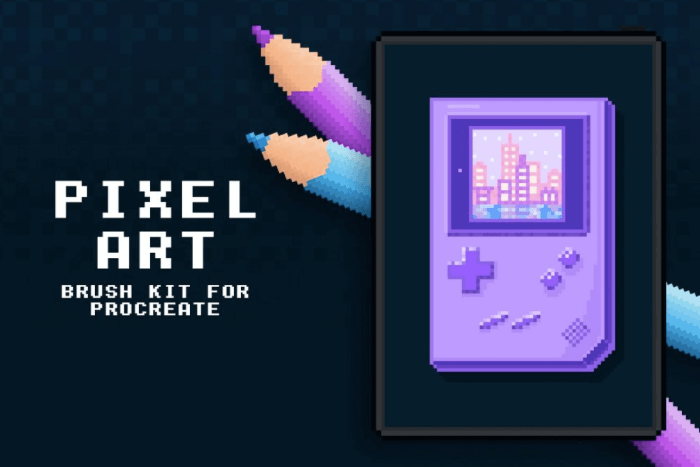 This set comes with a wide variety of brushes and even grids to help you get started. You can get all 24 brushes in this set for only $11 USD and that includes licensing for both personal and commercial use.
4. 44 Pixel Village Procreate Brushes by ProcreateiBox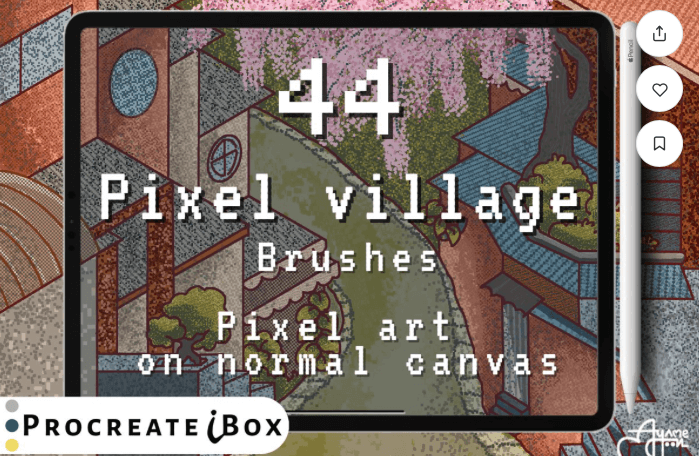 This huge brush set is great because it includes pixel stamps as well as 43 other pixel brushes and tools. This can be purchased for $17 USD for personal use and $22 USD for commercial use.
5. Cyberpunk "Pixels Go Punk" Procreate Brushes by Courtneyleigh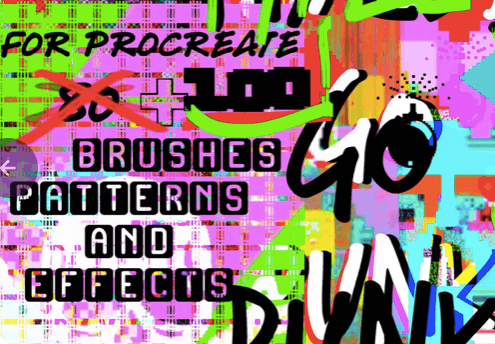 This set is huge and offers over 100 different brushes and stamps for all variations of pixel art styles and it's totally free.
6. 23 Pixel iBox Procreate Brushes by ProcreateiBox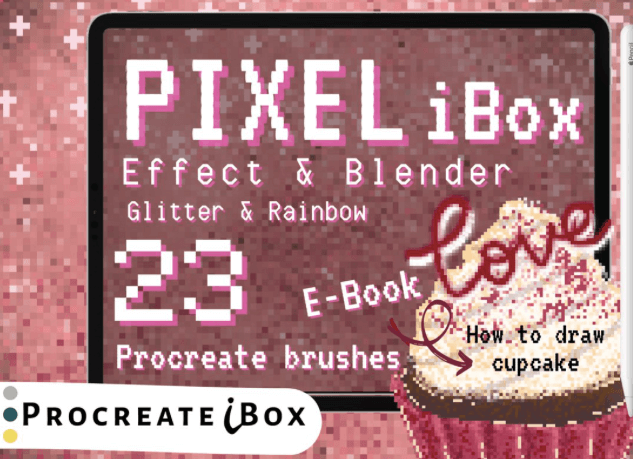 I love this set because it comes with a selection of pixel glitter brushes which is hard to find. You will get 23 brushes including blender tools and glitter brushes for only $14 USD for personal use and $20 USD for commercial use.
7. Pixel Brush Pack for Procreate by Bakeroner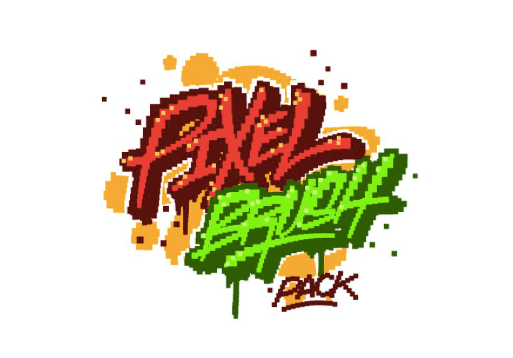 This set comes with 10 retro-style pixel brushes but only 6 of them are pressure sensitive, so keep that in mind. This will cost you $16 USD for personal use or $21 USD for commercial use.
8. Halloween Pixel Procreate Patterns by Courtneyleigh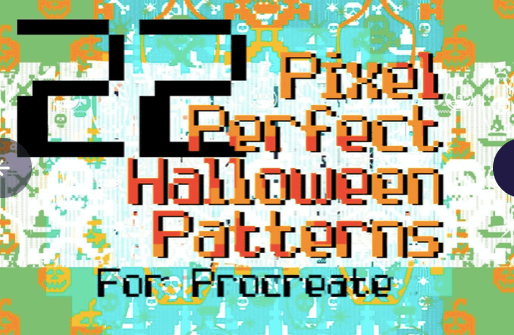 This one is for the Halloween fanatics who create their seasonal content just in time for the big day. This offers 20 different themed patterns and is free to download.
9. Pixel Art Brush Pack for Procreate by Ghost Paper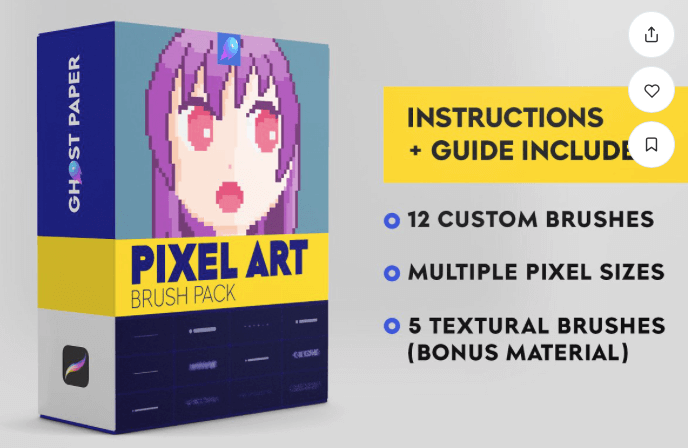 This awesome pack includes different-sized pixel brushes which are my favorite part of the set. On top of this, it has a really useful user guide which is great if this is your first time creating pixel art. This set costs $9 USD for personal use and $14 USD for commercial use.
10. Pixel Perfect 8-bit Tool Kit by The Artifex Forge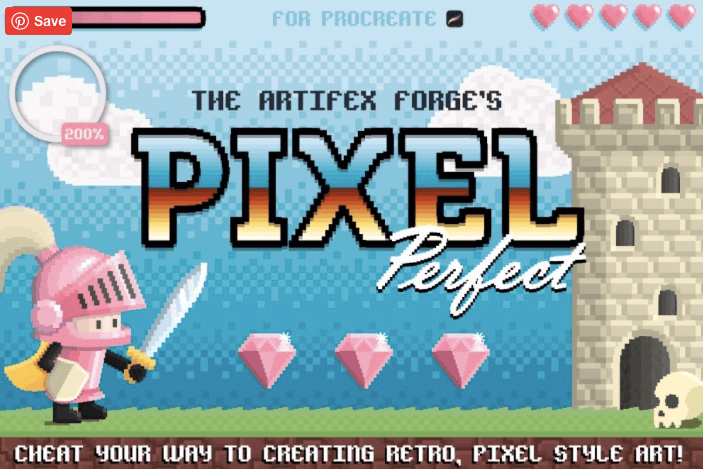 For $22 USD for both personal and commercial use, you will have access to pixel brushes, pixel patterns, and even a cheat sheet that gives you some time-saving hints.
11. Dansdesign Pixel Brush Procreate #1 by Dansdesign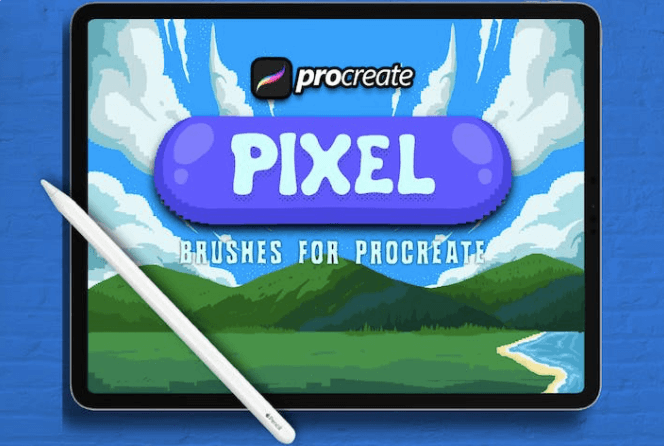 This set is ideal for basic pixel tools and is ideal for all beginners. It's totally free and is a good introduction to the world of pixel art.
12. Pixa – Procreate Pixel Brushes by Delightful Design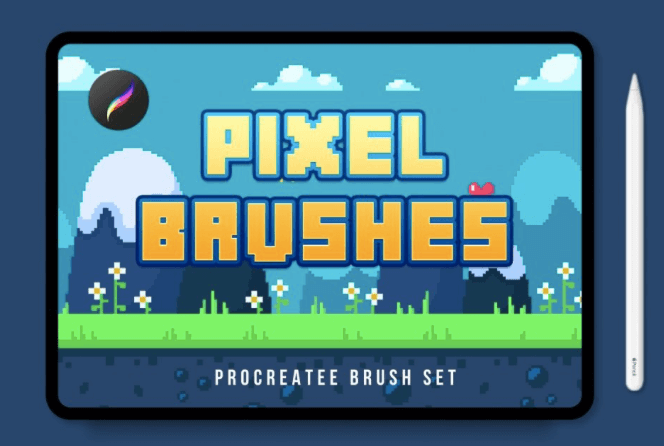 With 3 realistic game mockups included in this set, it's ideal for pixel artists who are focusing on game design. It will cost you only $14 USD for both personal and commercial use.
13. Pixel Art! 100+ Brush Set! By Courtney Leigh Creates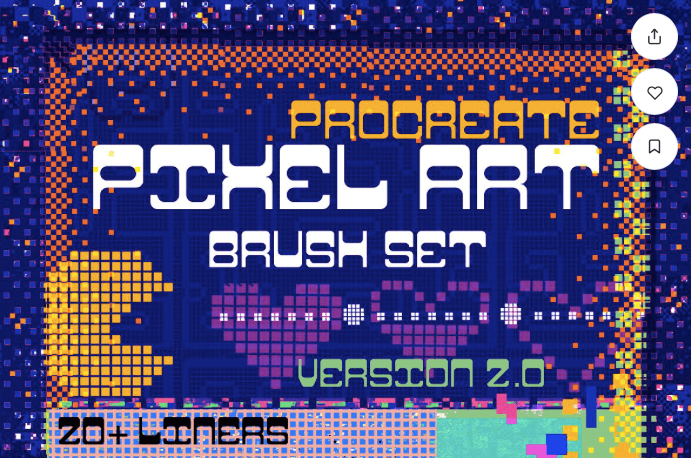 This is a huge set of over 100 brush options but my favorite is the 10 pixelated liners. This is a great way to create background imagery or texture in your pixel art. This set costs $14 USD for personal use and $24 USD for commercial use.
14. Procreate Pixel Art Brushes by svgocean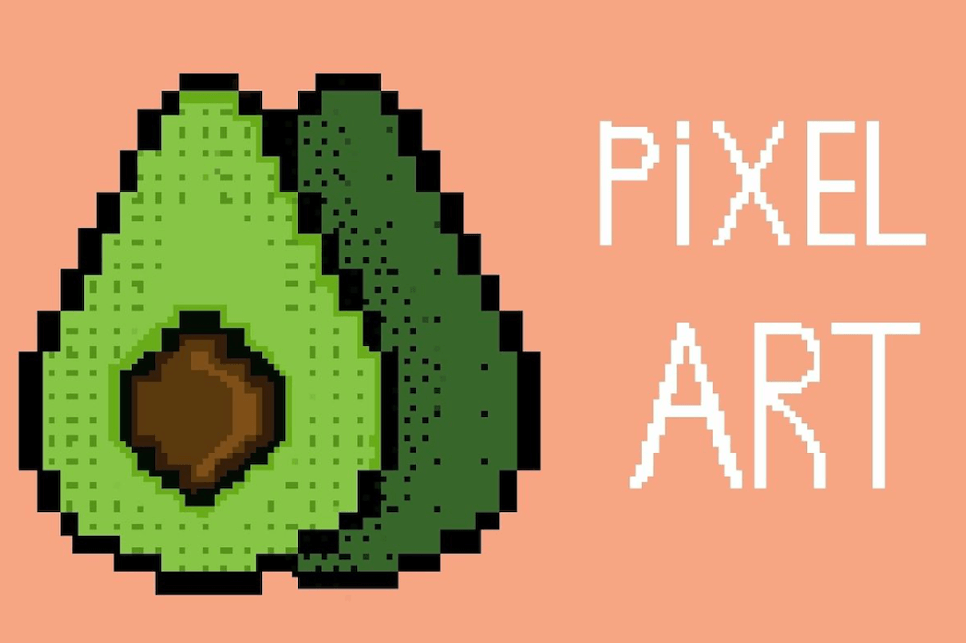 This is the perfect pixel art stamp set. It offers a big range of different brushes and stamp-style pixel art tools and is available for $9 USD for personal use and $20 for commercial use.
15. Pixel Art Brush Pack by Ghost Paper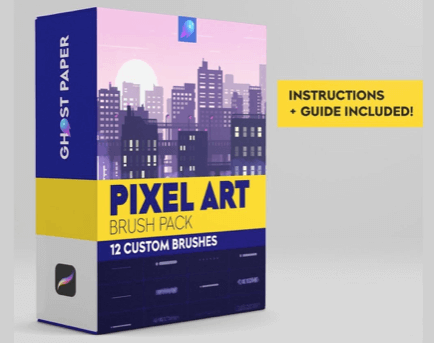 This pack was designed specifically for creating pixel emojis on Procreate. It comes with all the tools you need to get started including a full guide.
FAQs
Below I have briefly answered some of your frequently asked questions about pixel brushes for Procreate:
Is drawing pixel art in Procreate hard?
This all depends on the artist. I didn't find it hard once I found the best tool for what I wanted to create. So start by finding a pixel brush that works for you.
Is there a pixel brush in Procreate?
Procreate does not come with a pixel brush. The only option you have is to manually create a pixel brush yourself by following my tutorial which is available in another article or by finding a pixel brush online and importing it into the app.
What is the difference between pixel and vector brushes?
Pixel brushes are a combination of multiple pixels of color on your screen while vector brushes will create strokes based on a mathematical equation using paths.
How to get pixel brushes on Procreate?
You can either create your own pixel brush or find one online and import it into your app. Once you have chosen your brush and saved the file to your device, all you have to do is open up your brush library and tap on Import.
Conclusion
Pixel art is a very common style of art and it's quite a unique and niche drawing style. You can create some really awesome images and effects by using pixel brushes, so if I were you, I would start researching the pixel brushes above now until you find the right one for you.
The world of pixel art is very exciting and online you will find some awesome retro-style projects that might spark your imagination. And once you have found the right brush for you, I guarantee you that you will thoroughly enjoy the process of learning this cool style of drawing.
What's your go-to pixel brush for Procreate? Leave your answers in the comment section below as I would love to hear from you.