There are hundreds of free Krita brushes available online that have been created and released by other digital artists. You can download them onto your device and then import them into Krita easily using different methods depending on your device type.
I'm Carolyn and I've been using design apps like Krita for over three years to run my digital illustration business. Because I create so much artwork on the app, I'm always on the hunt to find new brushes that can create unusual and difficult techniques quicker than I can.
Krita comes preloaded with over 100 different brushes to choose from but sometimes, that's just not enough. Sometimes there will be a brush you use to create a specific pattern but then you can download that specific pattern as a brush instead to save time.
In this article, I'm going to show you some of my favorite free brushes for Krita, where to get them, and how to install brushes in Krita.
My Favorite Free Krita Brush Sets
Below is a selection of some of my favorite free brushes that you can download for Krita: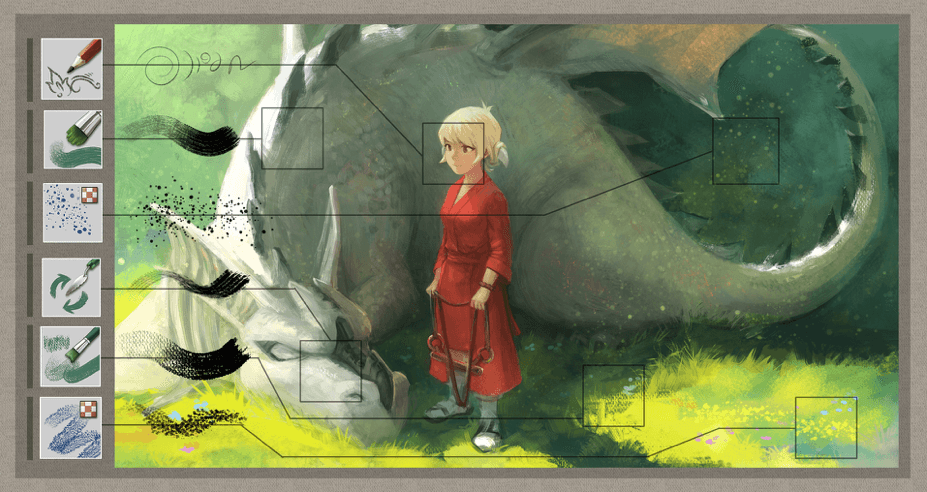 This brush set from David Revoy offers 38 of the artist's free brushes including textures, glazing, and sketching techniques that are perfect for cartoons or painting-style projects. This brush is available for personal and commercial use.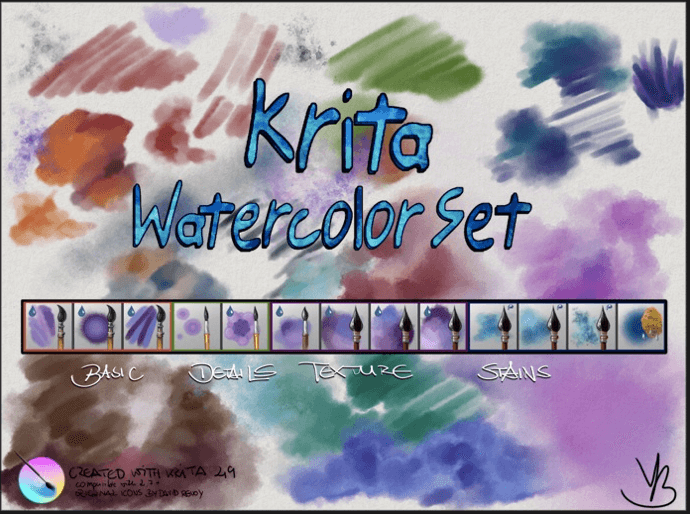 This brush set by Alexander Vasco offers a wide range of watercolor brushes designed for Krita. This is the perfect set for all watercolor-style paintings and is available for personal and commercial use.
This awesome painting pack by Aliciane is the perfect addition for someone who uses Krita to create painted images and is free for personal use.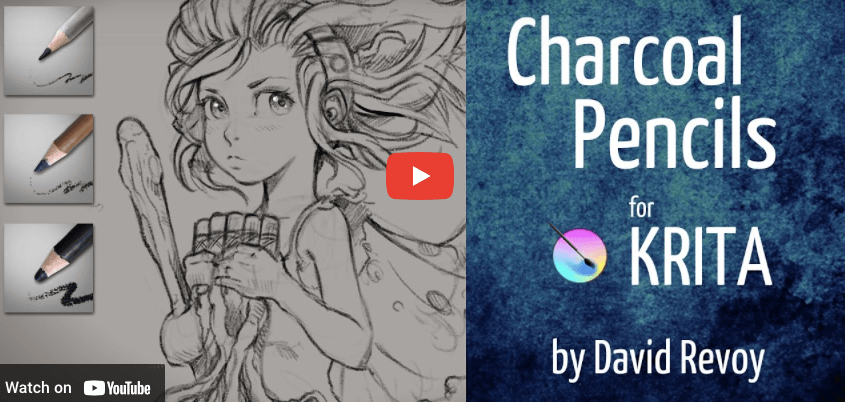 If you have Krita 4.0 or higher, these charcoal brushes by David Revoy are already available within the app. These brushes are free for personal use.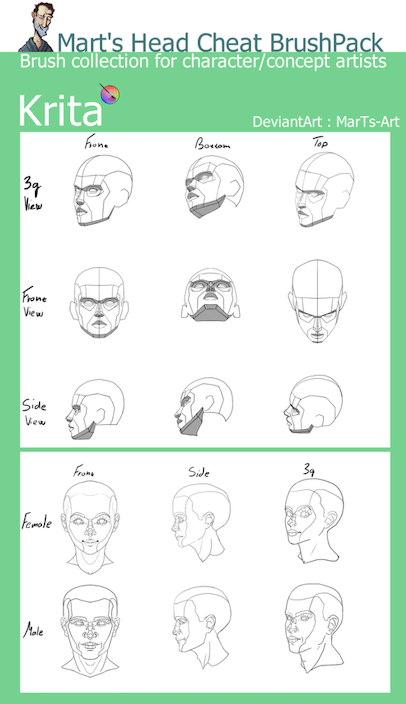 This is a very unique set created by MarTs-Art that does exactly what it says in the title. It creates full stamps of different-angle human heads which are perfect for character design and animation. This set is free for personal use.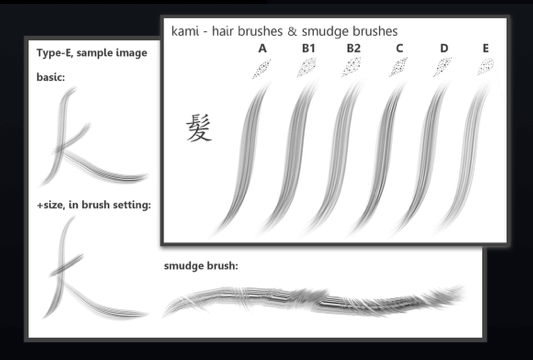 This awesome brush set by dev-moon provides you with the perfect tool to create luscious locks and eyebrows. Ideal for portraits and is available for personal use.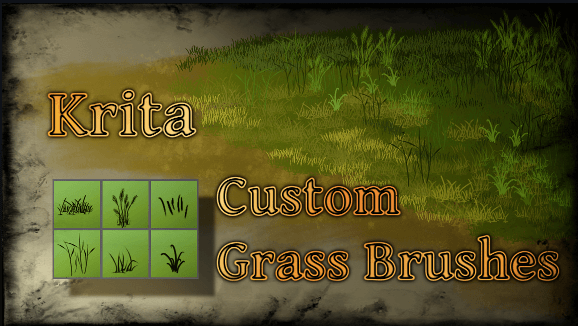 I love this brush set by xGreatCthulhux because it takes away the hassle of creating your own individual grass blades which saves time and the effect is quite natural looking. These brushes are free for personal use.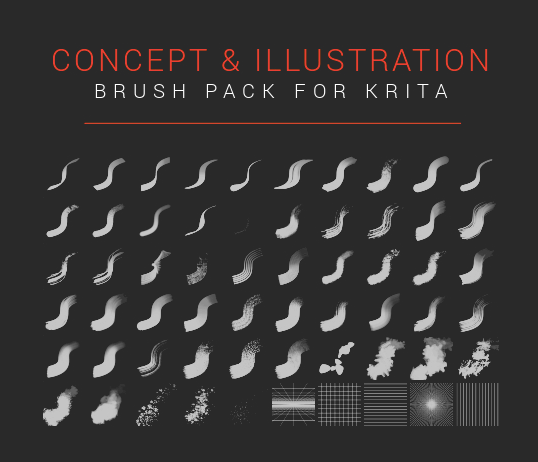 This amazing set from Pyteo offers Krita users a selection of delicate strokes and textured, mind-blowing stamps that are all free for personal use.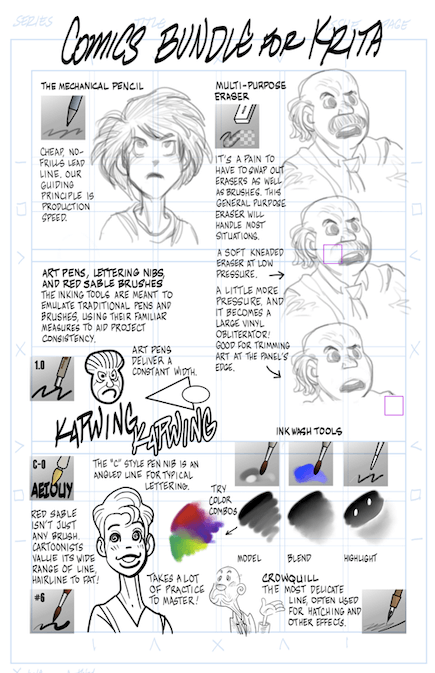 This awesome free bundle of brushes from moo-kopilot offers the budding cartoonist all of the distinct brushes and tools they need to create awesome comics and cartoons in Krita.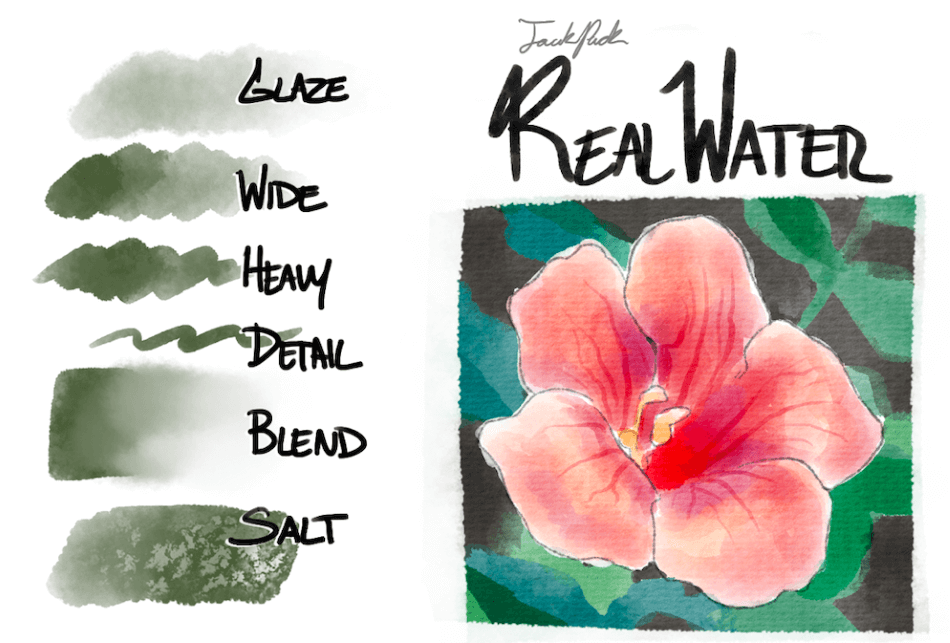 This lovely, watercolor-style brush set by Jack The Vulture is everything you need for watercolors or delicate painting projects in Krita. And it's free for personal and commercial use.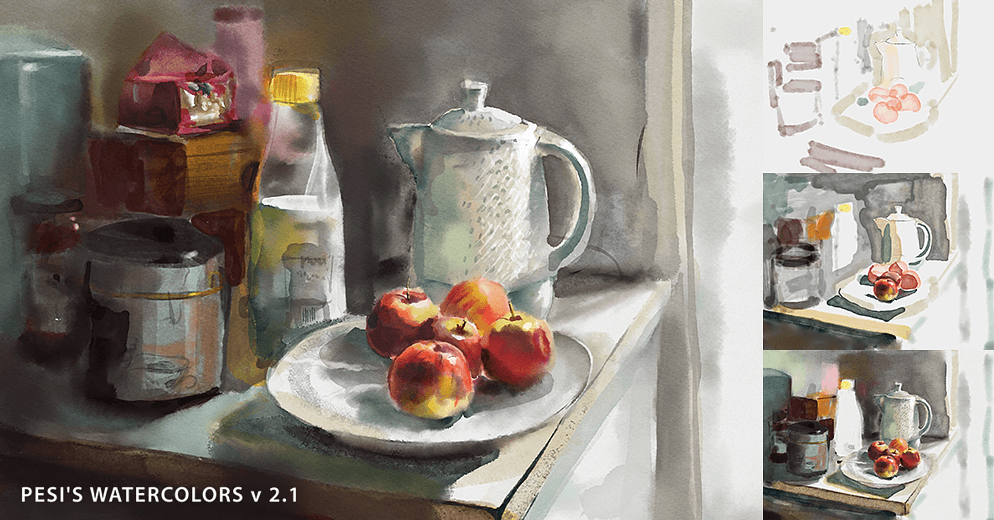 I love this set from Pesi because it creates the most realistic blend of acrylic and watercolor paint brushes in Krita. This set is free for personal use.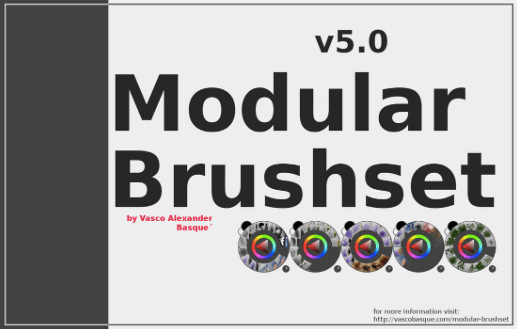 This set by Grind God offers an amazing selection of unique brushes and is free for personal and commercial use.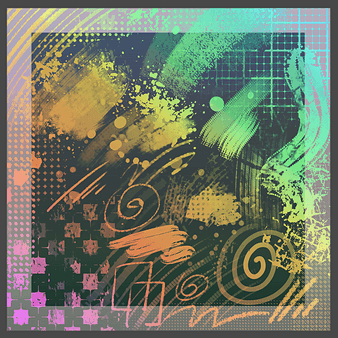 This awesome brush set by Zer0Coil offers a variety of brushes that are ideal for graffiti and abstract paintings in Krita. They are free for personal use.

These brushes from GDQuest offer a selection of brushes aimed at game design which is very unique. They are free for personal and commercial use.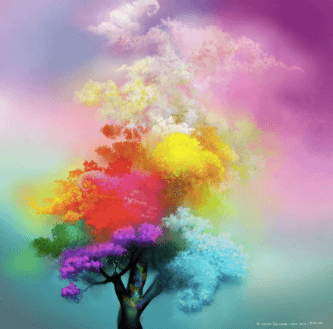 This is one of my favorite brushes by Jshinncreative as it creates this multi-use detailed smudge effect that can be used for powder textures, leaves, smoke, and even food textures.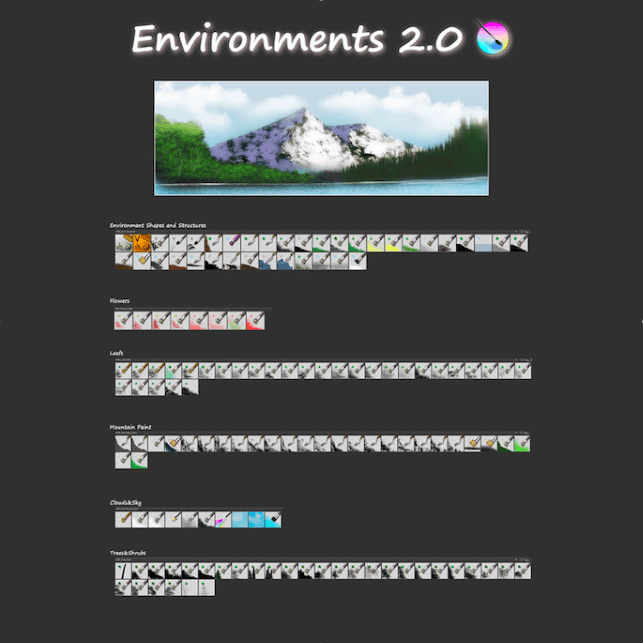 This huge brush set by IForce73 offers over 140 brushes that are perfect for all kinds of landscapes whether it's mountains or flora, they have you covered.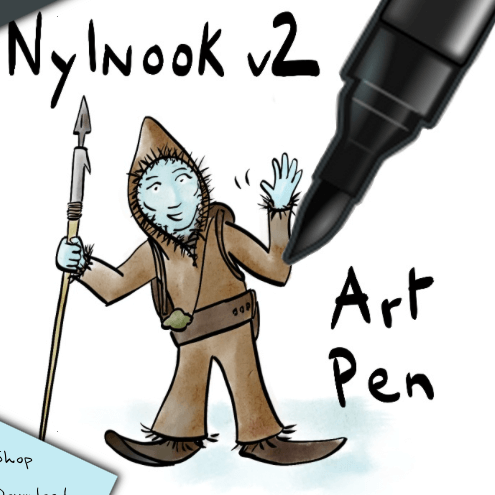 This art pen is the perfect tool for creating hand-drawn illustrations for comics or sketches. They are free for personal and commercial use.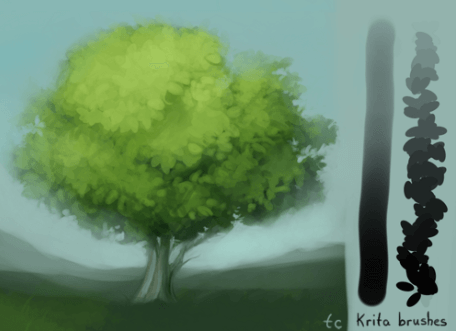 This cartoon-style foliage brush by tale clock is a great option for creating textured backgrounds in animations or cartoon-style paintings.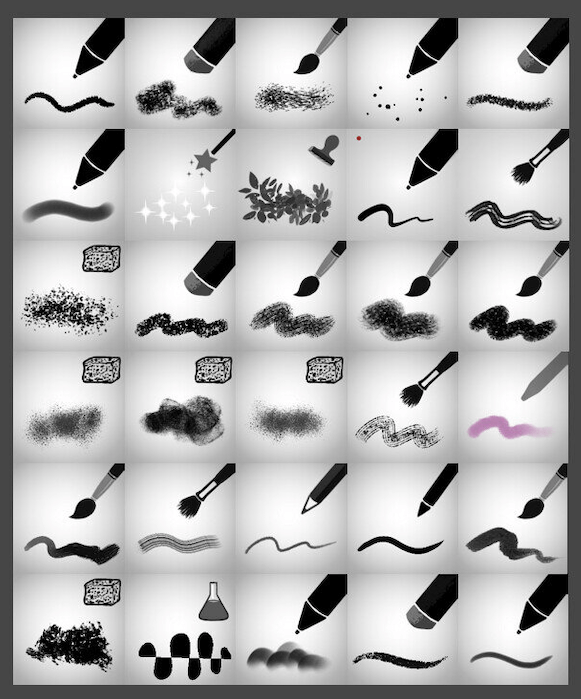 These brushes by Raghukamath are free for personal and commercial use and offer a huge range of different brushes for any kind of texture you can think of.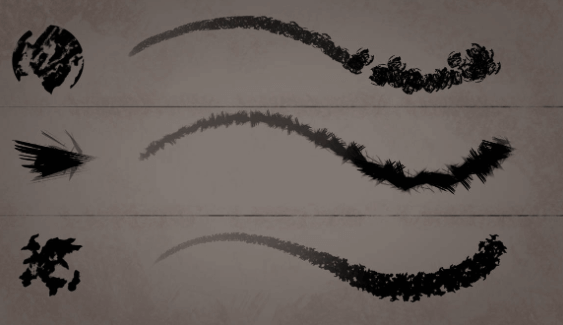 This large selection of brushes includes different textures that include curly hair, scratches, and small leaves. It's free for personal use.
How to Import Brushes in Krita
Now that you have access to a series of different brushes, you need to know how to import them into the Krita app. Once you have found and downloaded the new brush onto your device, follow the steps below:
Step 1: In your Krita workspace, click on your Settings tab at the top of your screen. Scroll down to select the Manage Resources menu.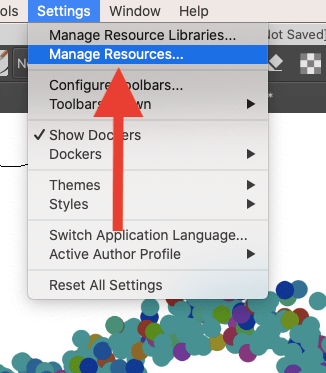 Step 2: A window will appear. You can click on the Import Resources option in the bottom right-hand corner. Once you have selected the file from your device, double-click on the file to import it. Your new brush will now appear in the brush library.
You can repeat this step as many times as you like.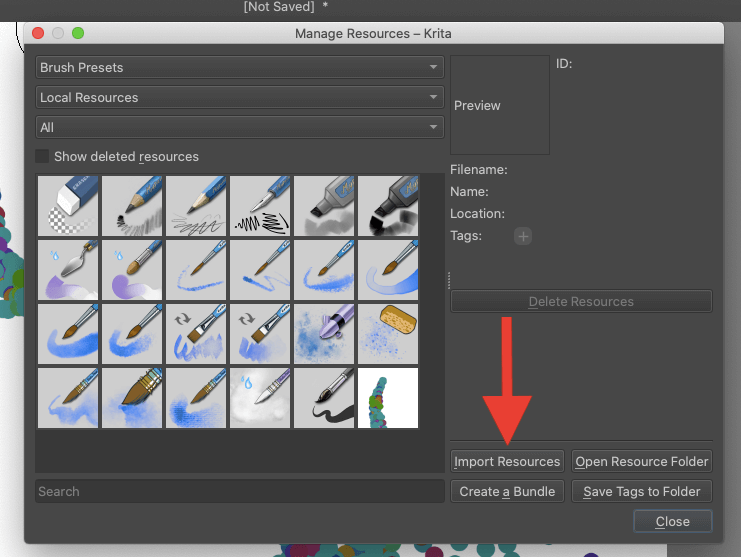 Pro Tip: You will need to unzip the files before importing them into Krita. You can do this by using the Extract tools on Windows or the Decompress tool on Mac.
FAQs
How do I download free Krita brushes?
You can search online yourself or use some of the helpful links above to find free brushes for Krita online. There should be a link attached to the brush page that will download it onto your device for you.
Can you add brushes to Krita?
You can add as many brushes to Krita as your device memory will allow. You can also remove or delete unwanted external brushes after you have downloaded them in order to make space for new ones.
What brushes can Krita use?
Krita can accept all ABR brushes which include a selection of Photoshop brushes but no Procreate brushes. It's best to search specifically for Krita-compatible brushes when you're searching.
What's the best free Krita brush?
My favorite Krita brushes have to be the Krita Cheat Brush Pack: Heads set from MarTs-art. There's nothing like this available in the preloaded Krita brushes so having access to such a unique set saves me a lot of time and effort and is perfect for character design and animation.
Conclusion
Even though Krita comes with over 100 brushes preloaded in the app, it's always best to expand your horizons and add to your brush library. This will give you the ability to add unique textures and patterns to your artwork that other Krita artists don't have access to.
I like to spend some time each week downloading a new brush or two to add to my library so I can keep expanding my toolbox. This has saved me sometimes when I'm working on a deadline and remembering that I have the perfect brush for this time-sensitive project.
What's your favorite free Krita brush? Leave your answers in the comments section below.