So, you just accidentally deleted or lost some files? Maybe the files were stored on your PC hard drive or external storage like a flash drive, SD card, etc. And you also learned that data recovery software might be able to help.
There's more than meets the eye, though. Some data recovery programs are good, some are not. Some claim to be free — but when you try them, only to find out that you need to purchase a license to fully recover or save your files.
Seriously, I hate the trick! Yes, I call it a "trick".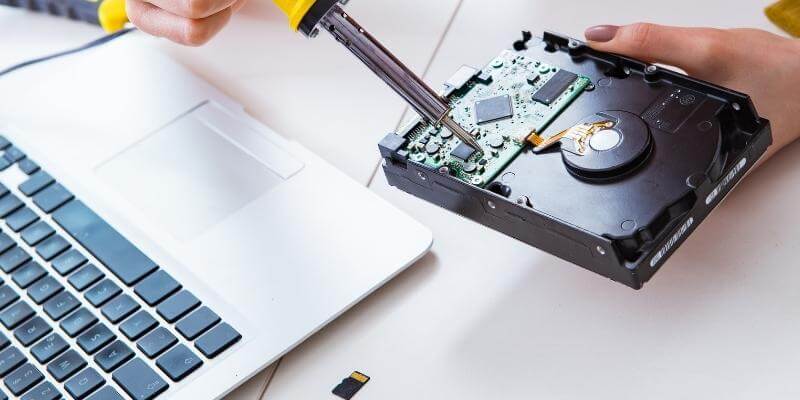 How do you tell good data recovery software from tricky fraudulent programs?
Here's your answer: I've personally downloaded and tested 50+ data recovery programs on my Windows PC and MacBook Pro, sorted out all the truly free data recovery tools, and put them all in one place.
The apps listed below are either open-source, freeware, or at least free to use without hidden functional limitations, which means there's no catch and you can use them to scan, recover and save your files without any restrictions. No need to purchase a license!
Before you read the list though, check out these practical data recovery tips to increase your chances of recovering the data. Saving additional data to the disk drive in question could overwrite your deleted data, making it difficult to restore your lost information.
Stop using the computer or device where your lost files are located.
Try not to install a data recovery program on the same drive you want to recover files from.
Once you are ready to export the recovered files, save them on a different volume.
Quick Update: It's been a while since I checked this post again. Sadly, a few programs on this list are no longer free. Some got acquired, some don't work anymore due to lack of updates. For the information accuracy, I have to remove some programs from this list. Previously, there were 20 truly free data recovery programs being featured here, now much fewer. This is unfortunate, but understandable if you think from the developer's point of view. Also, some free data recovery software are pushing users to buy their Pro versions. A good example is Recuva. I just tested the last version of Recuva on my PC, and I instantly felt the maker is promoting Recuva Pro more aggressively than before, though the free version should be enough to handle your data recovery needs. But Recuva is still free to use if you can spot out the catch (and I'll point it out below). Finally, you may also want to read our in-depth roundups of the best data recovery for Windows, Mac, iOS, and Android.
1. EaseUS Data Recovery Wizard Free (Windows & Mac)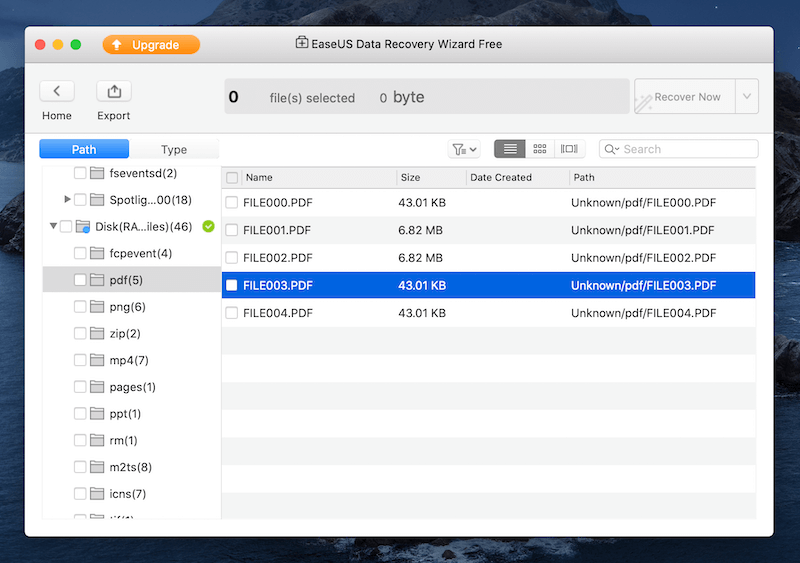 First off: EaseUS Data Recovery Wizard Free only allows you to recover up to 2GB data for free. So technically, it's not a free data recovery software. However, I want to feature it here because the recovery rate of EaseUS is among the highest in the industry and both its Windows and Mac versions are constantly updated to support new devices and data loss scenarios (latest version is 13.2).
I tested this program on my MacBook Pro, trying to recover those lost PDF files from a 32GB flash drive that I occasionally use for printing errands and I reformatted the device now and then for data privacy purposes. EaseUS worked fantastically! The scanning process was very fast as it only took 5 minutes or so before the file preview window showed up. I could preview the content of each file without any limitations, this helped me quickly locate my deleted PDFs due to reformatting the drive (lesson learned: reformatting a disk won't erase the data right away). Then I selected these PDF files and clicked "Recover Now", the files were saved to my desktop. I opened them and they look exactly the same as before they were deleted from my flash drive.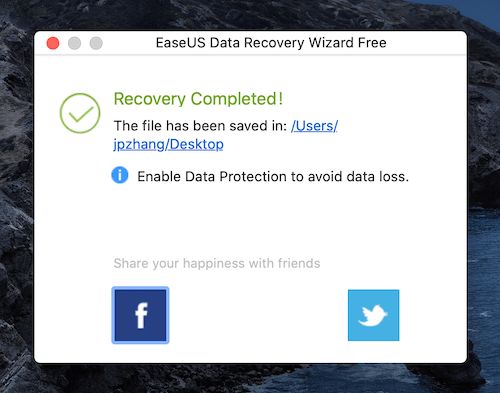 What I like:
Fast scanning and high recovery rate.
Good at retrieving data from a formatted disk or memory card.
The file preview capability is very helpful to identify those lost items that you want to recover.
It offers both a Windows and Mac version.
What I dislike:
2GB limitation is a bit low. These days file sizes of photos and videos are becoming much larger. It would be great if EaseUS set it to be 5GB.
2. PhotoRec (Windows/Mac/Linux)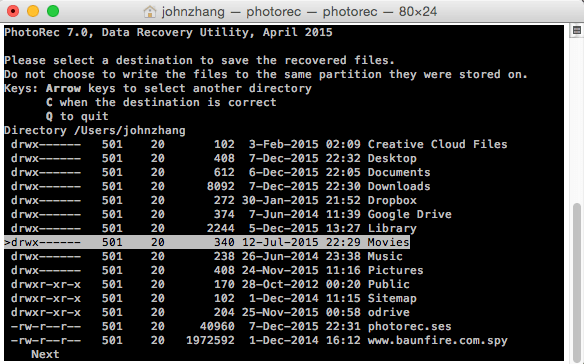 Created by Christophe Grenier, PhotoRec is a free, open source file recovery program that works amazingly well on almost every operating system. PhotoRec isn't just a photo recovery tool (don't be fooled by its name). You can use this powerful software to recover nearly 500 different file formats from hard disks or removable media. Here's a tutorial on how to use PhotoRec step by step.
What I Like:
Works on multiple platforms (Windows, macOS, and Linux).
Updated by its developer regularly.
Powerful recovery capability that includes a large variety of file formats.
It's open source (source code released).
What I Dislike:
Not very user-friendly, as it uses a command-line tool interface.
You may want to get some help from a techie friend to get this working properly.
3. Recuva (Windows)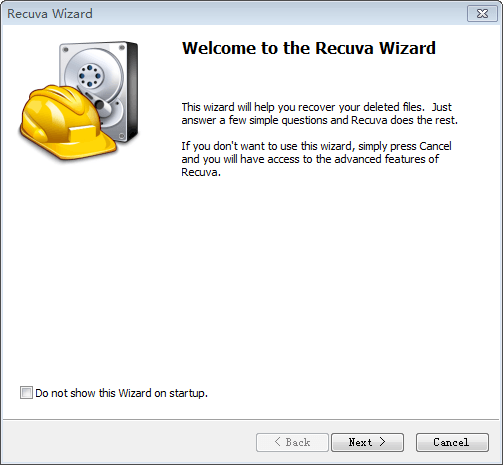 If you want to get back the files you accidentally deleted from Windows Recycle Bin or USB stick, then Recuva is the program you should try. A couple of years ago, I used it to recover most of the photos and videos for a friend in San Francisco who accidentally formatted her camera SD card. Recuva is 100% free for personal use.
You can get Recuva from its official website here. Just scroll down on the page and click the green "Free Download" button, when using the program do not be bothered by the upgrade pitch 🙂
Here's a video tutorial you may find useful:
What I like:
Quick to download and install. The portable version runs from flash drive.
Easy to use. Perfect for everyone as it comes with both simple and advanced options.
Deep Scan function could find more files though take a bit longer.
Able to preview highlighted images before recovery.
What I Dislike:
Many junk files are scanned and listed there. Some of those show as unrecoverable, making it a bit hard to find the files you actually want.
4. Lazesoft Recovery Suite Home (Windows)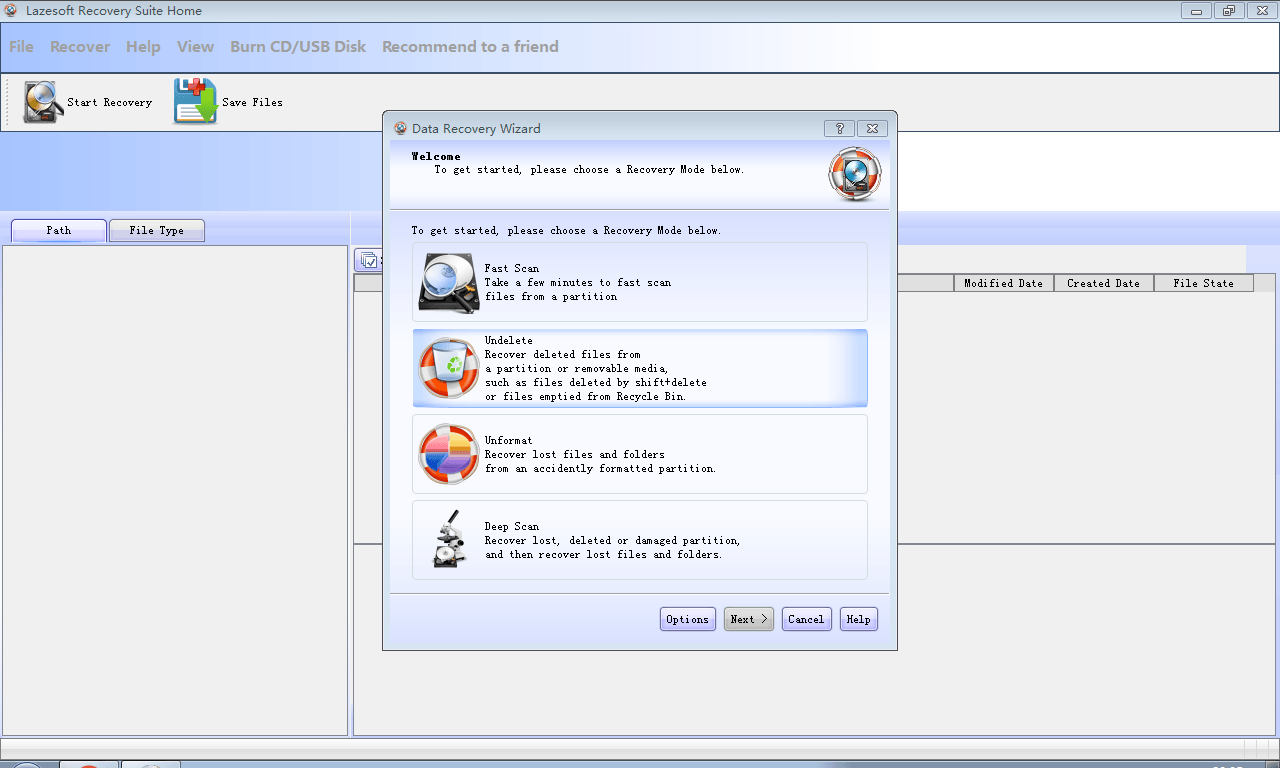 If you are looking for an ultimately powerful windows rescue solution, then Lazesoft Recovery Suite is the one. Besides recovering data from common disks, Lazesoft also comes with a set of utilities that rescues your Windows system when you forget your login password or even won't boot.
Note: the software has several editions, but only the Home Edition is free.
What I Like:
Multiple modes (Undelete, Unformat, Deep Scan) available to choose.
Able to preview pictures before they are retrieved.
Many super-useful utilities are included, including password recovery, Windows rescue, disk clone, and more.
What I Dislike:
5. Exif Untrasher (macOS)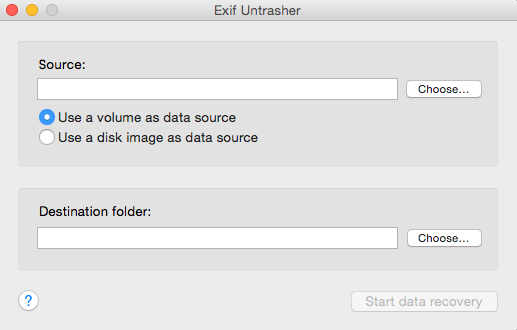 Exif Untrasher is another totally free program that runs on Mac (macOS 10.6 or above). It's primarily designed to recover JPEG photos that have been deleted from a digital camera. It also works if you want to get back lost JPEGs from an external drive, USB stick, SD card, etc., as long as it's a removable disk you can mount on your Mac.
What I Like:
Easy to download and install.
Quick and accurate in finding and recovering erased pictures from my camera SD card.
The quality of recovered photos is very good.
What I Dislike:
It works only with JPEG files.
Can't recover photos removed from an internal Mac hard drive (you'll notice the "Macintosh HD" option is greyed when you attempt to select the volume).
6. TestDisk (Windows/Mac/Linux)
TestDisk, PhotoRec's sister program, is an extremely powerful partition recovery tool developed to help find deleted/lost partitions, make crashed disks bootable again, and a whole lot more. TestDisk is like an experienced doctor that cures most of the problems related to computer hard disks. A video tutorial about how to use TestDisk is here.
What I Like:
Free, open source, secure.
Can fix partition tables and recover deleted partitions.
Rescues data from problematic partitions caused by faulty software, certain types of viruses, or human error.
What I Dislike:
Non-GUI program — i.e. it's not for computer newbies as it requires more tech knowledge to use successfully.
7. Puran File Recovery (Windows)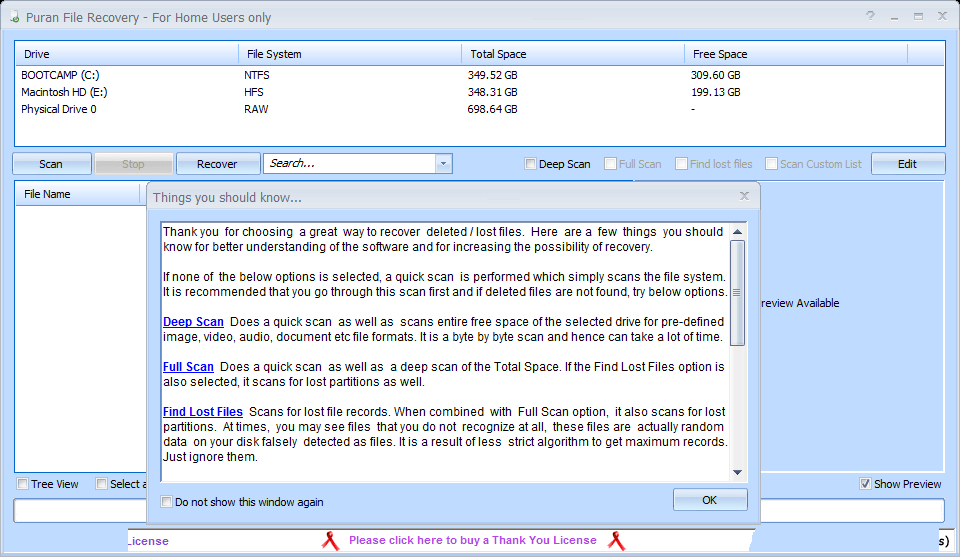 Another powerful, yet free data recovery utility. Puran File Recovery works great to rescue data from practically any storage medium. The software supports ten different languages. All Puran utilities are totally free for private and non-commercial use. You can see a video tutorial from YouTube here.
What I Like:
Deep Scan and Full Scan options for more powerful searching.
Able to preview files once highlighted.
You can categorize found items by file types. e.g. pictures, videos, documents, etc.
File quality reserves after recovery.
What I Dislike:
Not that intuitive for new users, especially when compared to some of the other options on this list.
8. Glarysoft File Recovery Free (Windows)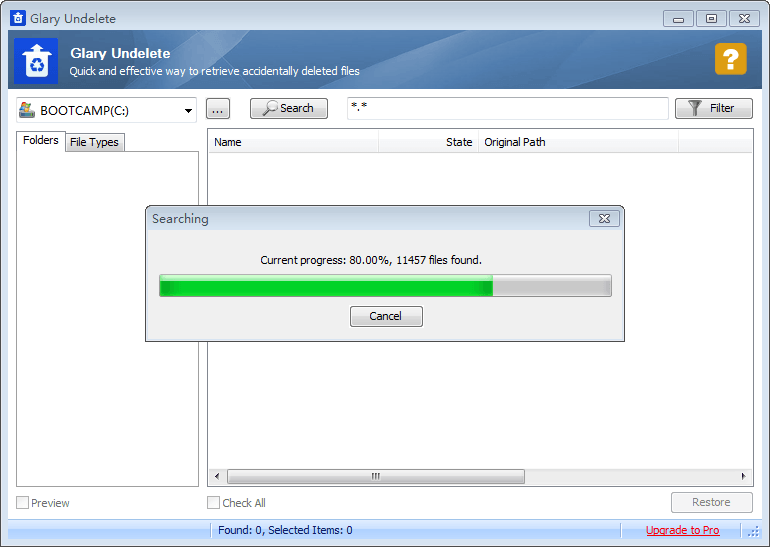 A great undelete tool similar to Recuva, Glarysoft File Recovery Free "unerases" items from FAT and NTFS disks. It's simple to use: just choose a drive to scan, click "Search", and wait for a while, depending on the volume of the disk selected. You'll see a bunch of files found. Once you do, just navigate to the folders on the left, use the preview function to locate your targeted items, and you're good to go!
What I Like:
Quick to download and install. Clean, logical software interface.
Perfect for undeleting items from the Recycle Bin or an external storage device.
Preview capability helps find files you want to retrieve.
What I Dislike:
Many junk files are found and listed, which can feel a bit overwhelming.
Less capable of recovering data lost to formatting or a hard disk crash.
9. SoftPerfect File Recovery (Windows)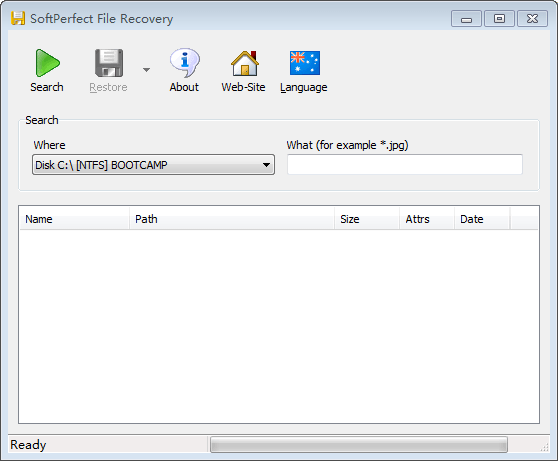 This is another nice tool to bring your accidentally deleted files back to life. SoftPerfect File Recovery (scroll down on the page to download the program, skip the EaseUS recommendation) was primarily developed to help you rescue data that was accidentally deleted from hard disks, USB flash drives, SD and CF cards, etc. It supports popular file systems such as FAT12/16/32, NTFS, and NTFS5 with compression and encryption. The program runs under Windows XP through Windows 10.
What I Like:
Portable, no installation required.
33 interface languages are available.
Very easy to use – no unnecessary settings and screens.
Able to restore files with "path".
What I Dislike:
No file preview. Scanned files are listed one-by-one without being categorized in folders.
10. Tokiwa Data Recovery (Windows)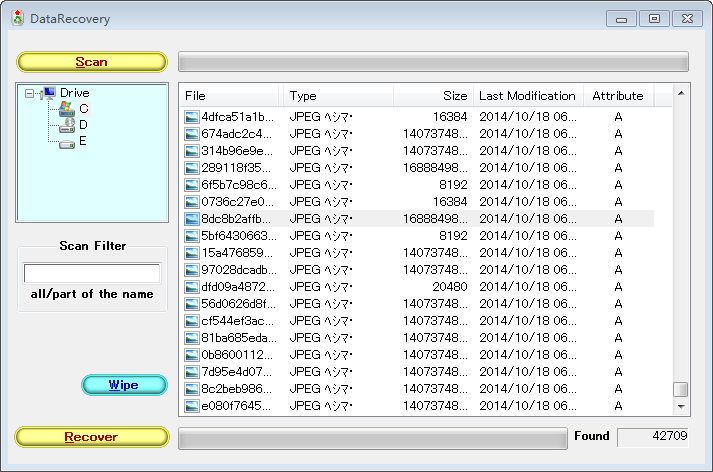 If you want to recover your lost files quickly, Tokiwa Data Recovery is a nice option. It's a standalone application, which means little time is required for the installation process. In my case, Tokiwa found 42,709 files in less than a minute — very efficient! Tokiwa claims it can retrieve and wipe documents, archives, pictures, videos, and more from common storage media.
What I Like:
It's portable — no installation required.
Fast scanning process.
Deep scan function available after simple scan is over.
Capable of wiping files permanently.
What I Dislike:
I couldn't find any settings or documentation — though it's simple to use.
Can't preview images or files.
Wipe function doesn't allow erased items to be saved in the system drive.
11. PC INSPECTOR File Recovery (Windows)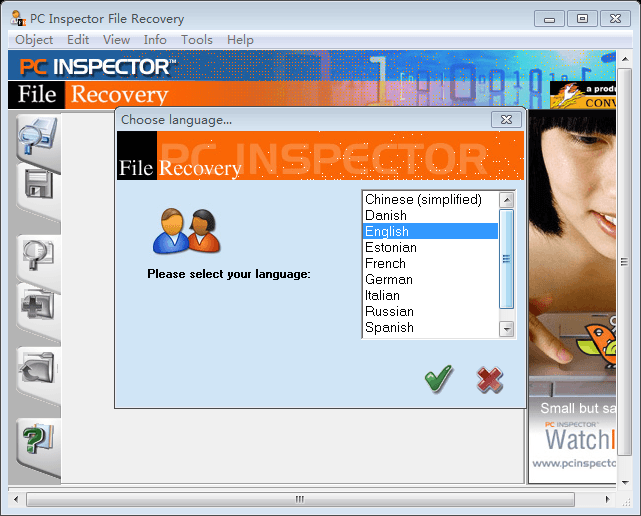 Another super-powerful freeware, PC Inspector File Recovery helps recover deleted, formatted files from disks or partitions, even if the boot sector has been erased or damaged. The program won't help if you have mechanical problems with your disk drive, however, and it can't be installed on the same drive you'd like to recover files from. A video tutorial is available on YouTube here.
What I Like:
Powerful, able to detect logical drives that other freeware can't.
Easier to organize recovered files, as it automatically puts them into correct file structures.
Supports many languages, as seen in the above screenshot.
Claims it's freeware for good.
What I Dislike:
Icons and instructions look a bit obsolete.
Freezes sometimes during the recovery process.
12. Wise Data Recovery (Windows)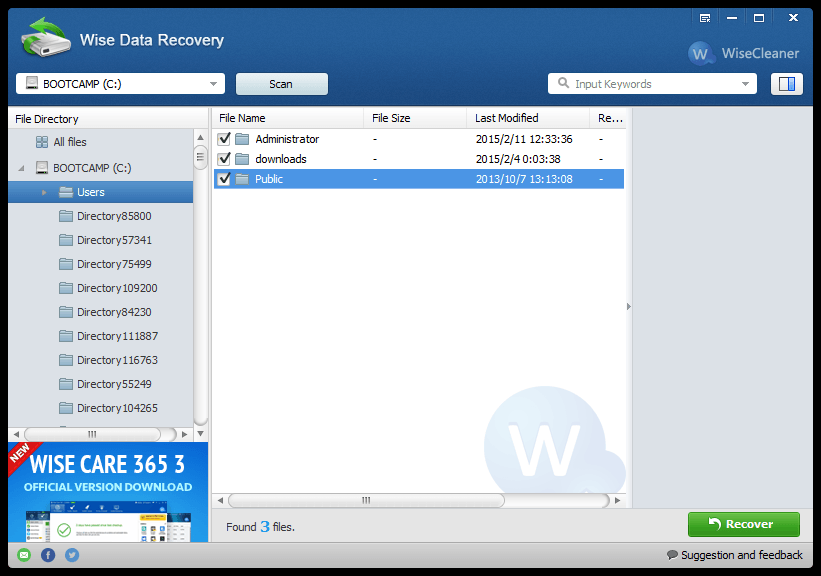 Another excellent freeware from the WiseClean family. Wise Data Recovery helps you recover files and folders from various devices. The software is intuitive: select the drive you want to scan, wait, then can browse the item tree to recover your precious files.
What I Like:
Simple to set up and use.
Speedy scanning process.
Multiple languages are available.
What I Dislike:
No deep scan capability.
A large percentage of files are unrecoverable.
13. UndeleteMyFiles Pro (Windows)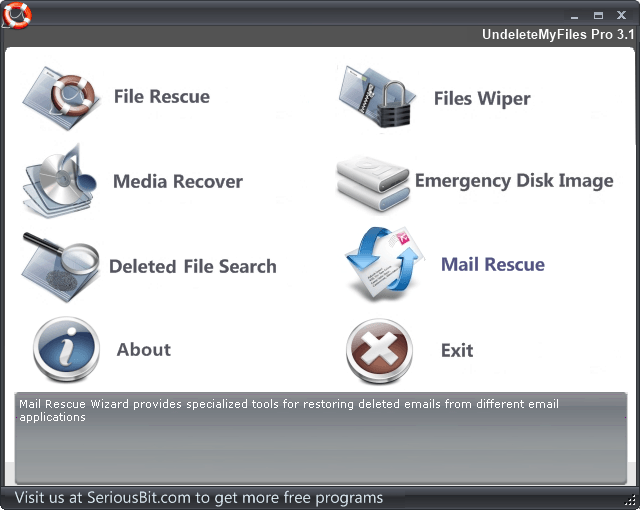 Don't be fooled by the software name. While it sounds like a pro edition that requires a purchase to use, UndeleteMyFiles Pro is absolutely free and comes with tools for data recovery and file wipe as well. Just select the drive, scan it, and you should be able to view a list of missing files. SeriousBit, the developers, says UndeleteMyFiles Pro works well for recovering deleted files from hard disks, USB, SD/CF cards, and other storage media.
What I Like:
Quick, easy and intuitive to use.
File preview ability for certain types of files.
What I Dislike:
File names are missing in scanned results.
No deep scan capability.
14. Undelete360 (Windows)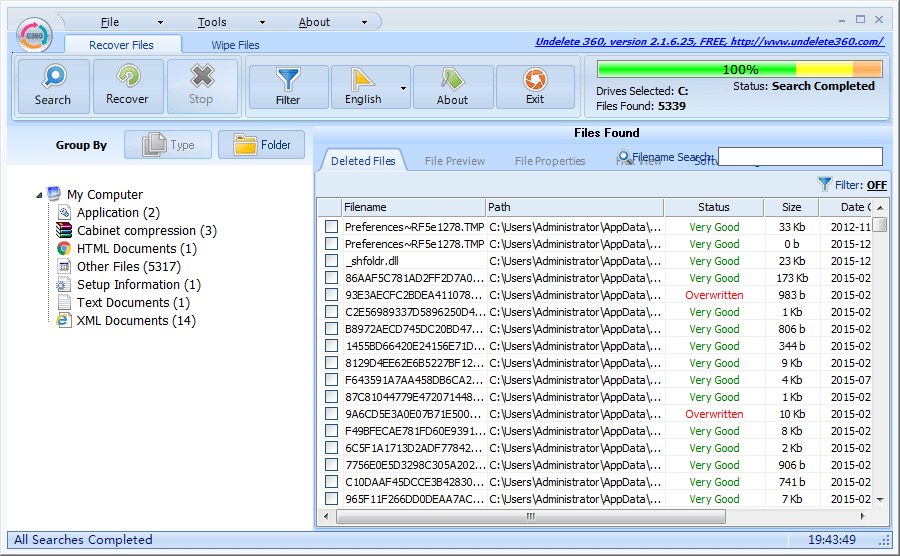 As the name says, Undelete360 undeletes files you accidentally removed from your computer, Recycle Bin, flash drive, digital camera, memory card, etc. You'll see two tabs when the program is launched: "Recover Files" and "Wipe Files". To get back your deleted items, stay on the "Recover Files" tab, highlight the disk drive, and start searching.
What I Like:
Multiple languages are available.
The file tree is very helpful to find targeted items.
The file path, as well as the condition of the files, are indicated.
Includes a wipe tool that securely deletes files that are beyond recovery.
What I Dislike:
My computer hung during the scanning process.
Quite time-consuming compared to most of the other apps listed here.
15. FreeUndelete (Windows)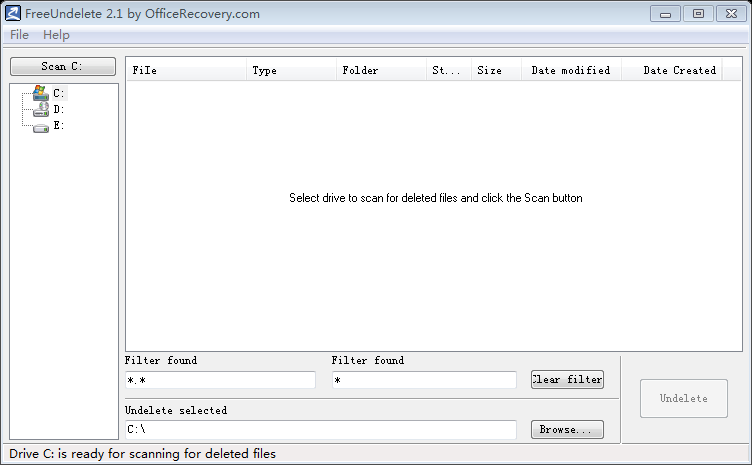 As the name indicates, FreeUndelete is a freeware tool that undeletes files from any NTFS- and FAT-based volume. FreeUndelete runs on Windows 10, 8, 7, Vista, and XP. During my test, I found the program intuitive, and the process of data scanning is pretty fast. However, what frustrated me was that the found files and folders are not well-organized, making it hard to actually select and recover those you want to recover.
What I Like:
Quick to download, install, and scan.
Very intuitive – no complicated buttons or options.
What I Dislike:
The panel on the left is kind of odd — there is no drive D: or E: on my computer.
Found files are poorly organized. I couldn't find the pictures I wanted to recover, whether they were recovered or not.
16. WinHex (Windows)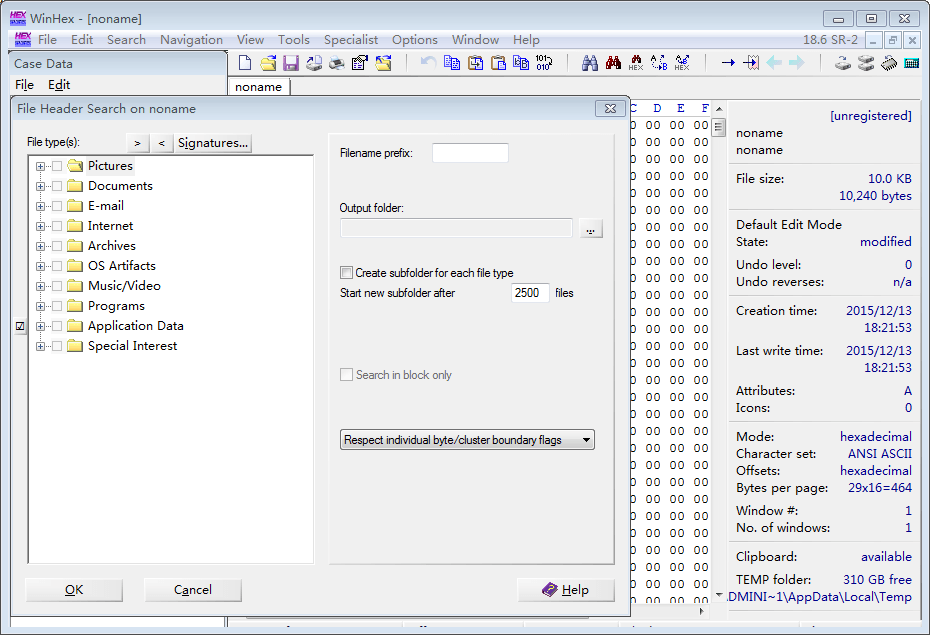 WinHex is targeted more toward forensics data recovery needs. After you download the archive, unzip it and click on "WinHex.exe" to run the program. It might be a little overwhelming the first time you open it. To scan and recover data, move to "Tools" -> "Disk Tools" -> "File Recovery by Type".
What I Like:
The only freeware I found for investigation and forensic usage.
Able to edit/clone disk and recover partitions as well.
What I Dislike:
Needs certain expertise to handle the program.
What do you think of this list? Have you tried some of them? Did it work to retrieve your lost files? Which free data recovery software is the best? I'd like to know your stories. For me, I really like Recuva (Windows) and Exit Untrasher (Mac) because they helped me get back some of my deleted items.
If you find another free data recovery software that I missed, please leave the comment below and let me know. I'd be happy to test it out and may feature it here as well.
Don't forget to back up the data on your computer and external devices! I just did so with my MacBook, see my recent post: how to back up Mac to an external drive.
Either way, thanks for reading, and I wish you the best of luck getting back your lost data.